Katerina Tasevska is a 24 year old student from Macedonia. She is currently studying for a MSc degree in Finance and Banking and in her free time, she loves to travel all over.
After recently traveling to Helsinki, Finland, Katerina is here to share her top things to do in Helsinki along with some valuable travel tips based on her own travel experience...
Things To Do In Helsinki Traveler Interview
Pin these things to do in Helsinki + travel tips on Pinterest >>

Hi Katerina! Tell us a bit about yourself...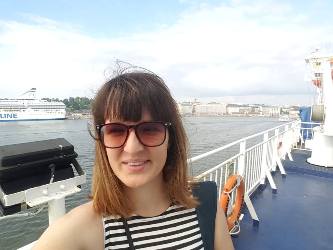 My name is Katerina and I am a 24-year-old girl from Macedonia (Southeastern Europe).
Currently, I am pursuing an MSc degree in Finance and Banking, in Macedonia.
I am a food addict, nature lover and I am obsessed with Instagram and traveling.
When did you first visit Helsinki and where did you go?
I first visited Helsinki in July, 2016. I stayed there for a month and I took a day trip to Porvoo, the second oldest town in Finland, which is filled with beautiful and colourful riverside houses.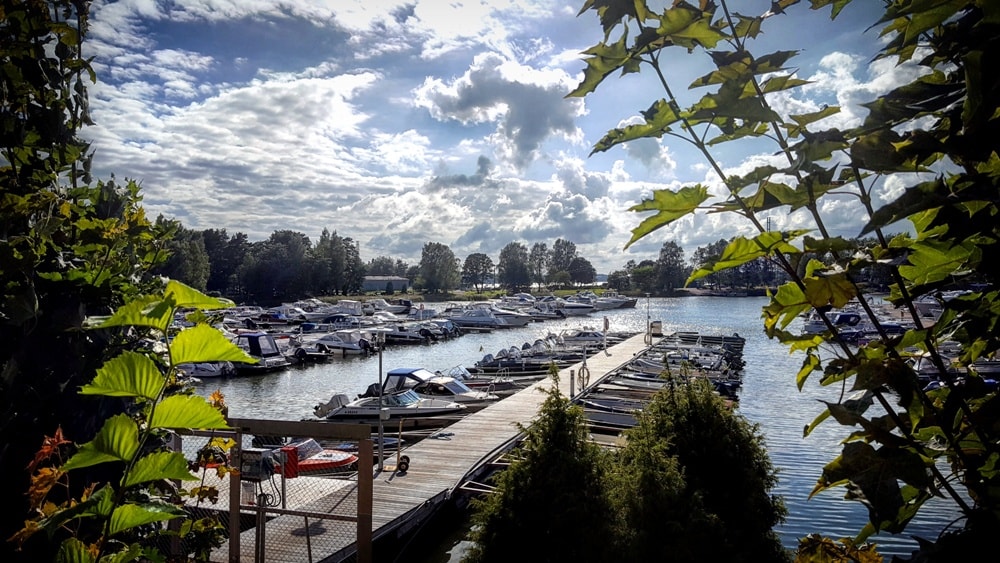 What was it that made you fall in love with Helsinki and did it inspire you to return?
I still can't figure out what I love the most about Helsinki.
Maybe the midnight sunsets in the summer, the saunas (I didn't like them before I traveled to Finland), grills and picnics by the lakes, or just the way Finnish people live their lives.
They are so connected with nature and adore every single minute spent outside, just like me.
I intend to visit Helsinki again, at the first opportunity that I will get.
I would love to visit Finland during the winter. I just want to see how amazing Finland is in winter, with its northern lights in Lapland.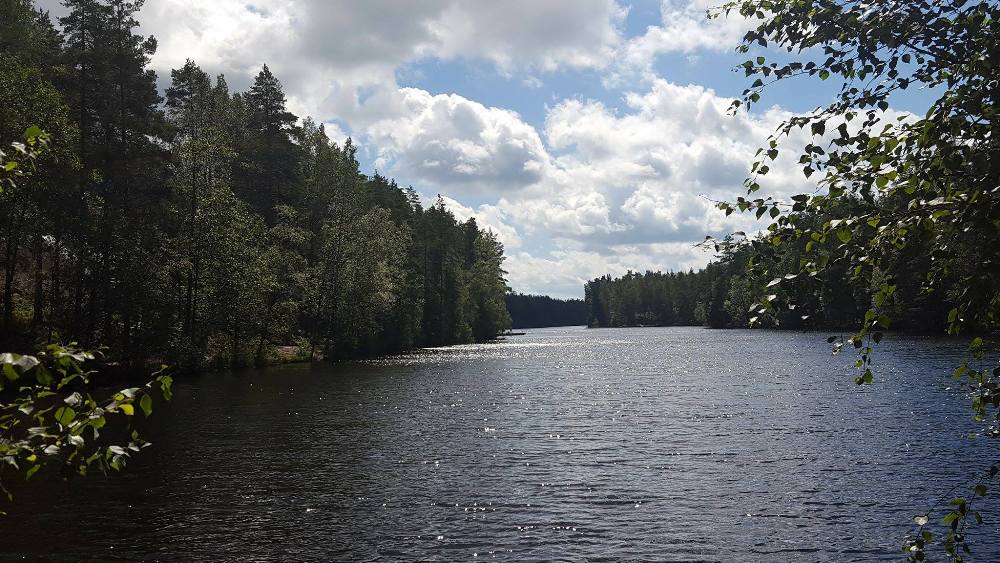 Your absolute top things to do in Helsinki?
Saunas are a very big part of Finnish culture, so if you want to understand Finland and its people you must try and spent a part of your holiday enjoying the saunas (you can find them anywhere in Finland).
The nature is always nearby, so don't be afraid to lose yourself in the forests or on some of 300+ islands. You can rent a bike and ride around lakes, or just have a picnic and grill with your friends.
If you don't like nature, you can just stay in the city center and enjoy slow city life. In the summer Finland is the best place to go to festivals (from rock, jazz, opera to theatre events).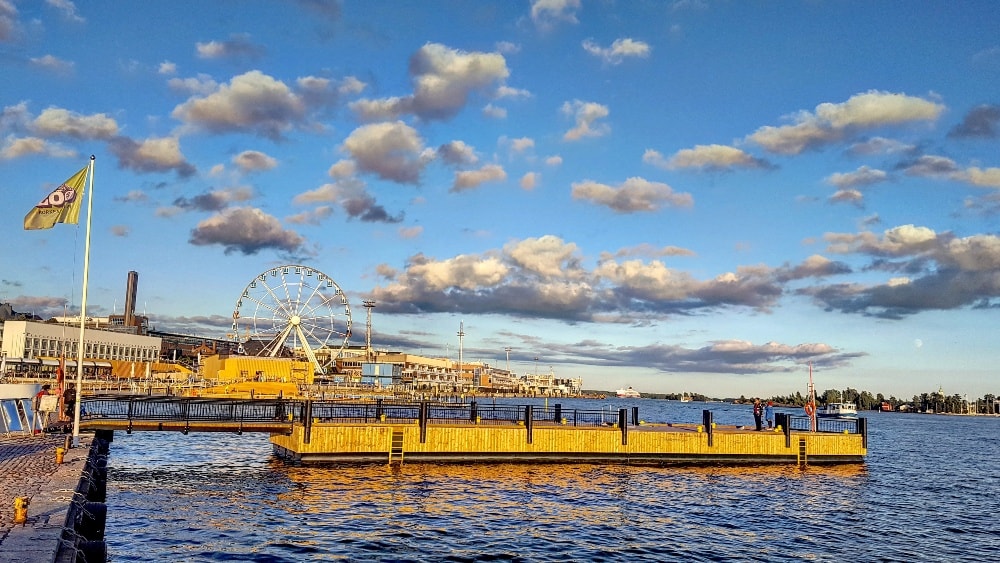 What challenges have you faced in Helsinki and how did you overcome them? Should people planning to visit Helsinki be aware of these challenges?
Almost every person I met in Finland spoke fluent English, so you will not face a language barrier.
But, when you plan your journey to Helsinki, consider the fact that this will be one of the most expensive cities that you have ever been to.
Also, the weather can be a bit problematic so don't forget to take some warmer clothes and good hiking shoes for when you stroll around the forests.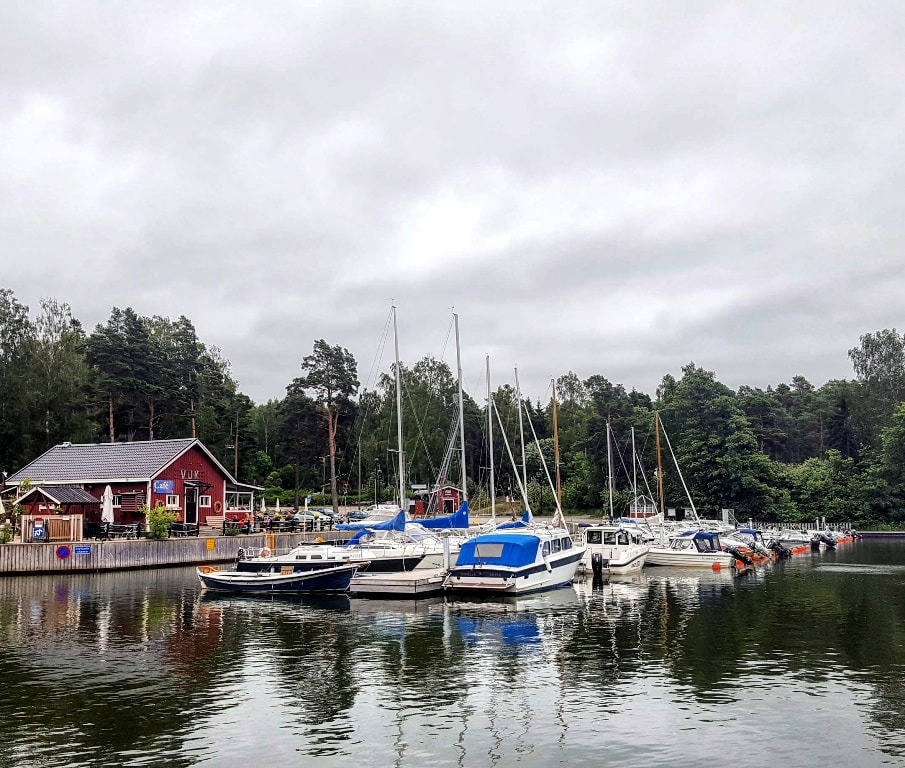 In your opinion, what is the best way to travel in Helsinki and why?
I prefer to travel alone or just with one or two of my friends.
As I previously mentioned, the Nordic countries are very expensive, so I recommend to evade luxury hotels, and stay at local hostels or find affordable rooms through Airbnb.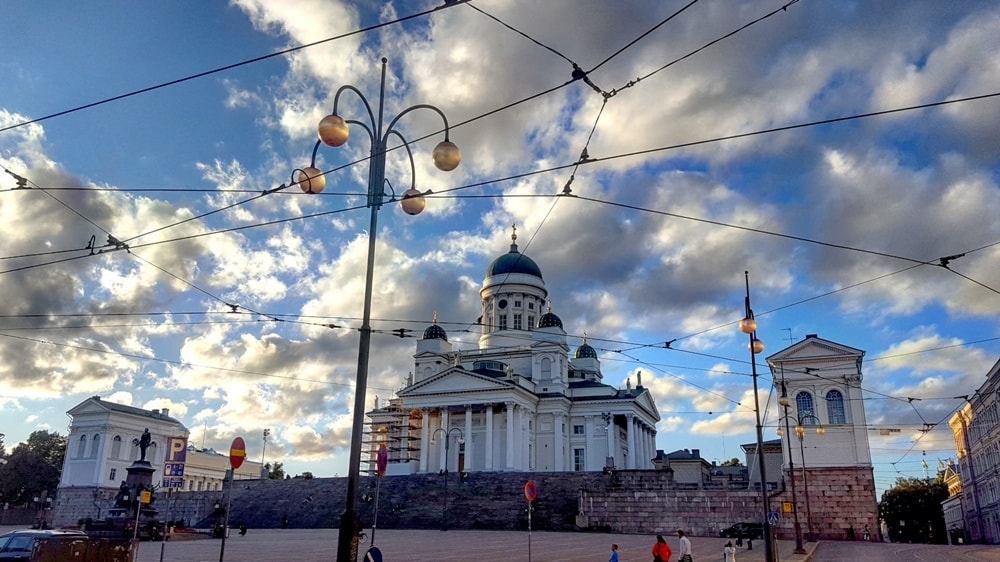 Based on this, what is the approximate cost of traveling in Helsinki?
On Airbnb you can find rooms from around 30 euros per night.
Most hotels and hostels will include breakfast, but as I said before, if you decide to find accommodation on Airbnb you can eat in some of the local places nearby or buy some food from the markets (it will cost around 4 to 7 euros).
There are fast-food joints, pizzas and kebabs at reasonable prices in the tourist districts (6-10 euros).
Sitting down for a proper meal usually means spending quite a bit, but some cheaper options do exist (9-14 euros).
Alcohol is expensive in the city center, so I advise you to buy beer from the supermarkets at around 1-2 euros per can.
Wine and other stronger spirits can be only bought at the state-owned Alko stores. A bottle of wine costs around 10 - 40 euros.
Transport in Helsinki costs 3.20 euros and the ticket is valid for 2 hours.
You can use it everywhere (buses, metros and trains), but the tickets for traveling in other places within the Helsinki Metropolitan Area like Espoo, Vantaa and Kauniainenare are more expensive and cost 5.50 euros.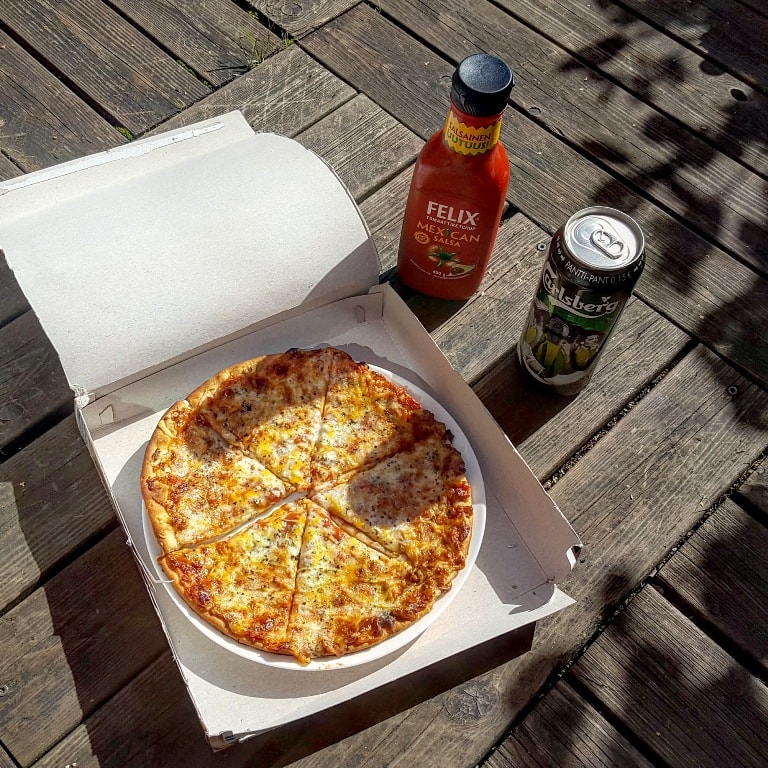 Your top go-to resources for booking flights, accommodation and tours in Helsinki?
Before every journey I check Pinterest (there you can find interesting things that you can do in the place you will be visiting).
But, the most important thing is that on Pinterest you can always find information about FREE city tours.
I also use TripAdvisor to find and book cheaper flights.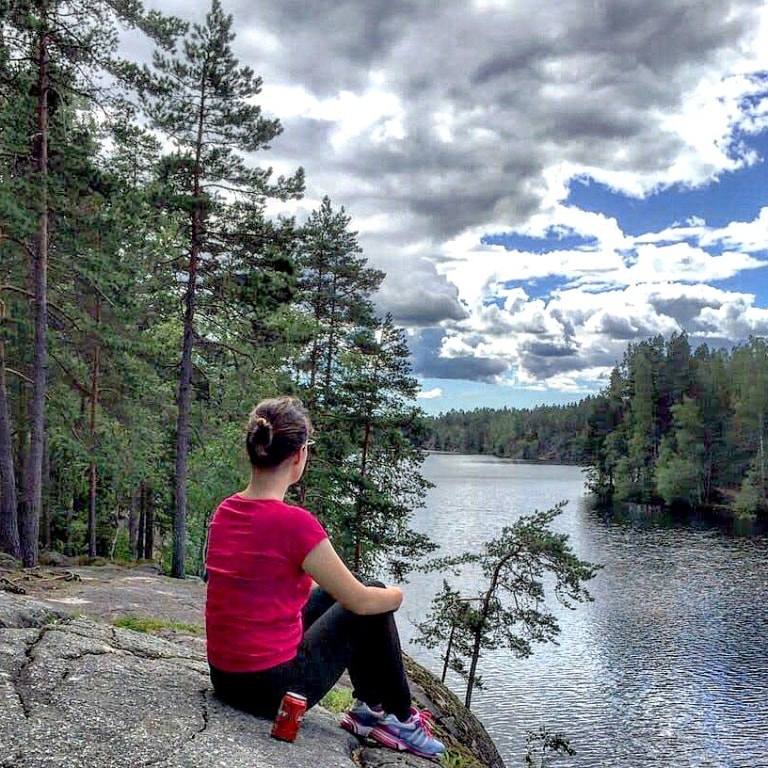 Share your top Helsinki travel tips to know before visiting...
Take a one day trip to Tallinn, Estonia. It's very close to Helsinki and there are cheap ferry tickets from Helsinki to Tallinn (which only takes around 2 hours).
So, book your tickets before going to Helsinki and spend one day in the beautiful Estonian capital. The food and drinks are cheaper, and Tallinn's old town is stunning.
Visit Robert's Coffee - there you will find the best cappuccino in the world.
And don't forget to spare one day for visiting Porvoo. You will love this town.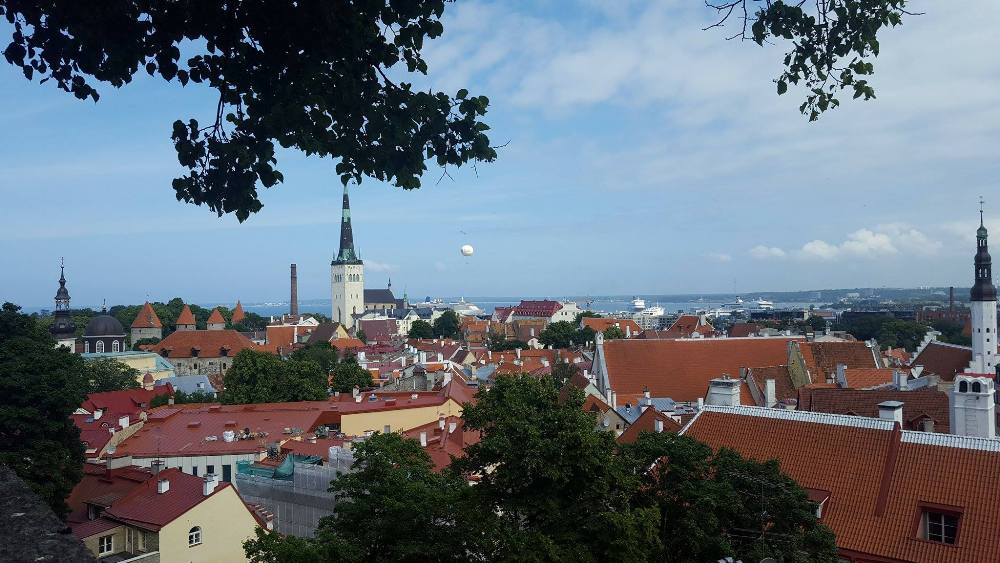 And finally, do you have any last words to inspire everyone reading this to travel to Helsinki?
Helsinki has swung between the currents of Eastern and Western influences...
The buildings in the city center will give you a fascinating journey through the changing styles of past centuries. All churches, cathedrals and museums are worth visiting.
Saunas, lakes, islands and all the adventures that they offer will make your journey to Helsinki unique.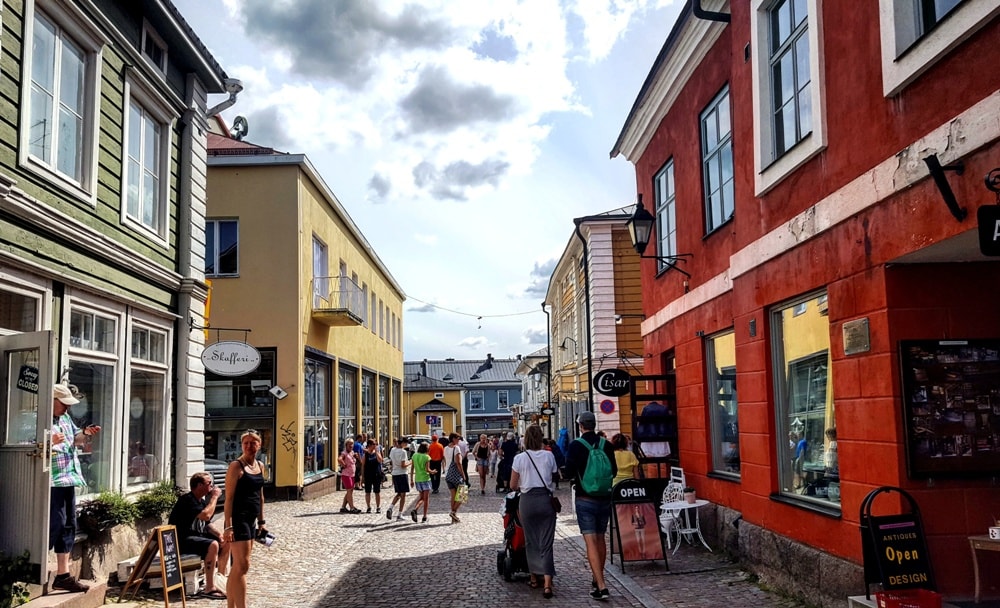 Katerina, thank you for sharing your top things to do in Helsinki as well as your helpful travel tips based on your experience!
To learn about Katerina's next adventures around the world, remember to follow her on Instagram: @tasevskaterina.

---
Helsinki Travel Resources
Helsinki Accommodation:
To start looking at your accommodation options in Helsinki, choose Hostelworld for budget, Hotels Combined for comfort or Airbnb for local (and get $25 off).
Want stylish accommodation you can afford? Enter your dates and Hotels Combined will scan all the top booking sites (Booking.com, Hotels.com, Expedia, etc) for the cheapest hotel prices possible:
Helsinki Flights:
If you are flying to Helsinki, it is beneficial to use a flight compare site to find the cheapest flights. We recommend and use Cheapflights.com.
–> Click here to compare and book cheap flights to Helsinki Finland
---
Now it's over to you reading this! Leave your answers in the comments section below…
Are you planning a trip to Finland and looking for more tips and things to do in Helsinki? Leave your questions below and we'll do our best to help you out!
Know of some more cool things to do in Helsinki or helpful travel tips? Let us know!