When you hear the phrase "canal cities", Venice might be the first thing that comes to mind. And it's no wonder, because the beauty of Venice is indeed captivating. But aside from Venice, there are other cities across the globe that were built around enchanting canal systems, providing the same magical, romantic, and serene feeling. So for best alternatives, or if you happen to came across the country where these cities lie, visiting these canal cities could be a wonderful excursion!
Aside from Venice, here are some other canal cities around the world that will surely take your breath away.
7 of the Most Beautiful Canal Cities in the World
1. Delft, Netherlands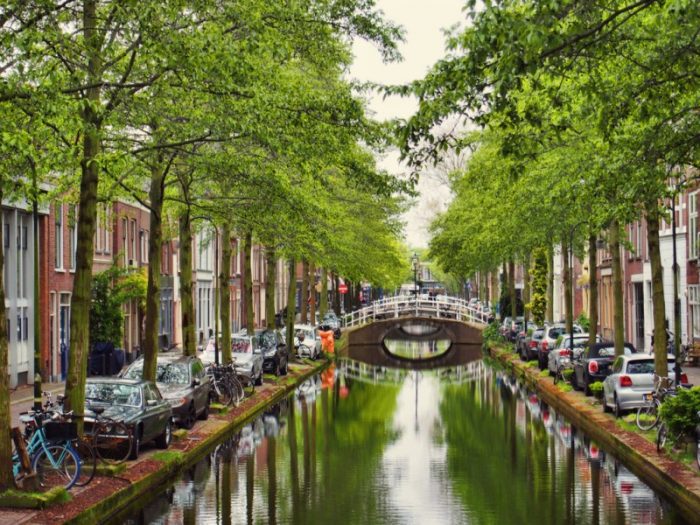 Delft is a city located in the western Netherlands. It is the burial site of native son and Dutch Master painter Johannes Vermeer. One of his famous painting is the View of Delft, which captures the picturesque buildings and canals of the city.
On your visit to Delft, you can wander along its canals and cobblestone streets to see sights like the Nieuwe Kerk or "New Church", which dates back to the 14th century. Or, you can take a picture on the Oostpoort, which is the only remaining gate from the city's ancient walls.
You can also check out Vermeer's artworks at the Vermeer Center or visit the world famous Delft Blue earthenware or the Delft Pottery De Delftse Pauw, a family owned factory that exclusively produces entirely hand-painted Delftware.
2. Suzhou, China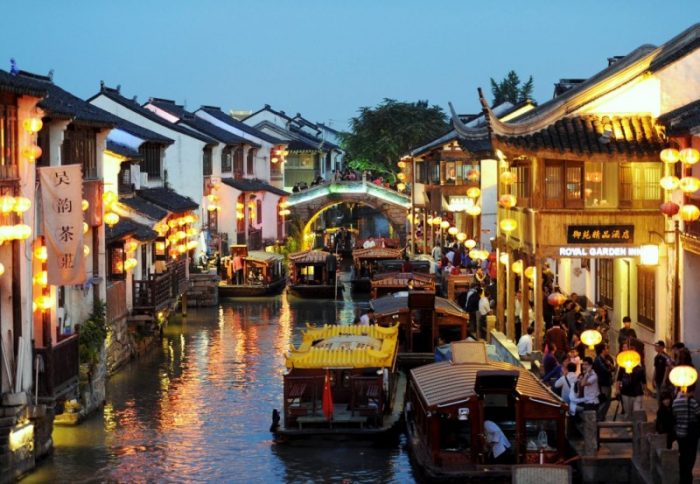 Suzhou is a city located in the west of Shanghai. It is a historic district filled with narrow canals, historic pagodas, classical gardens, and replicated bridges.
You can get to know the city by wandering through its classical gardens that are collectively recognized as a UNESCO World Heritage site. In the evening, you can have a boat tour through its romantic canals and bridges.
Aside from the tourist spots, Suzhou is also famous for its Jiangsu-style gourmet cuisine. It was known to be the food of the wealthy and the royalty that developed over hundreds of years ago. If you are a seafood lover and want to eat healthy and elegant food, Suzhou is the canal city for you to visit!
3. Birmingham, England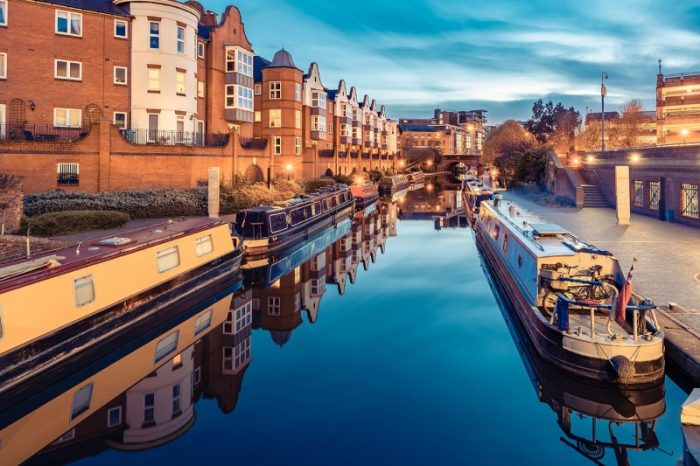 Birmingham is the second largest city in the United Kingdom and has more miles of canals than Venice.
Cruising through the historic canals of Birmingham will take you back on the 19th century, when it was the center of the city's commerce. You can have some lunch at the waterfront restaurants or browse the shops along the canals.
But there's so much more to do in Birmingham. If you are an art lover, you can visit the Birmingham Museum and Art Gallery. Or if you want to attend a jewelry workshop, you can visit the The Museum of the Jewellery Quarter. For something fresh and relaxing, you can visit Mary Arden's Farm, the family home of Shakespeare's mother.
There is plenty to do and see in this amazing European canal city! It may not be Venice, but it sure has a lot to offer.
4. Bruges, Belgium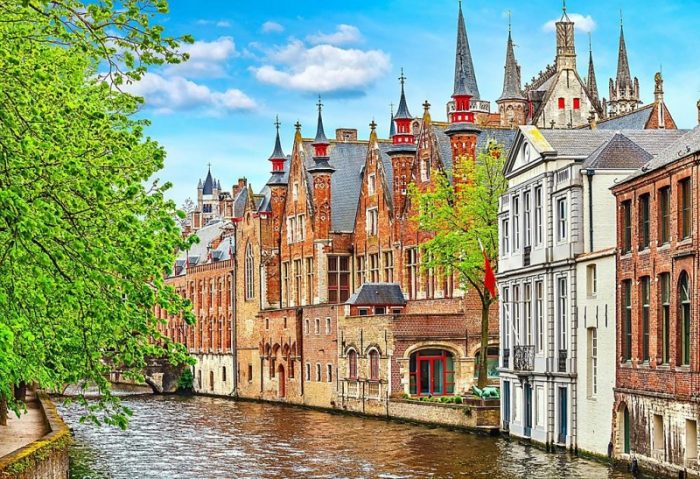 Bruges is located in the northwest part of Belgium. It is one of the distinctive cities in Europe, thanks to its network of canals, cobbled streets, and medieval buildings. In 2000, Bruges was declared a World Heritage Site by UNESCO.
If you have a sweet tooth, Bruges has enough chocolate shops in each of its magical corners. You can also try its world famous waffles, fries, and beer. It also has miles of undeniably charming waterways making it known as "The Venice of the North".
5. Fort Lauderdale, Florida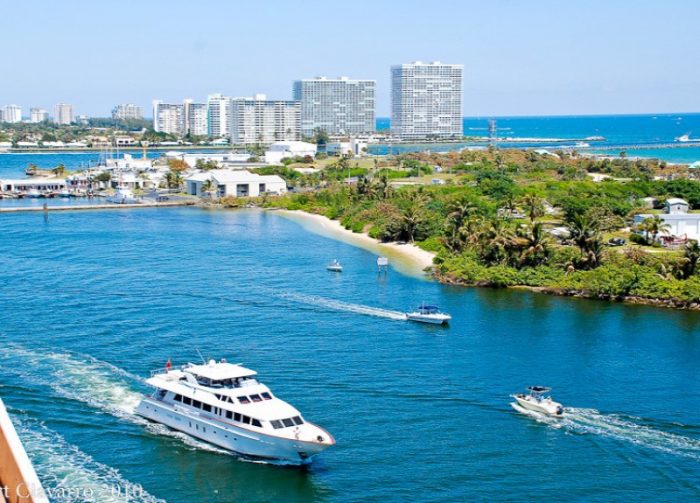 Fort Lauderdale is located on the Intracoastal Waterway of US with networks of bays, inlets, sounds, and canals. Many don't think of North America when they think of famous canal cities, but Fort Lauderdale is often referred to as the "Venice of America".
In Fort Lauderdale, you can take a traditional gondola ride, just like in Italy. You can also wander around the city by water taxi or enjoy sightseeing on a boat tour. Take pictures of the outrageous mansions lined in the fort, go shopping on Las Olas Boulevard, or just simply walk around its landscaped beachfront promenade.
6. Annecy, France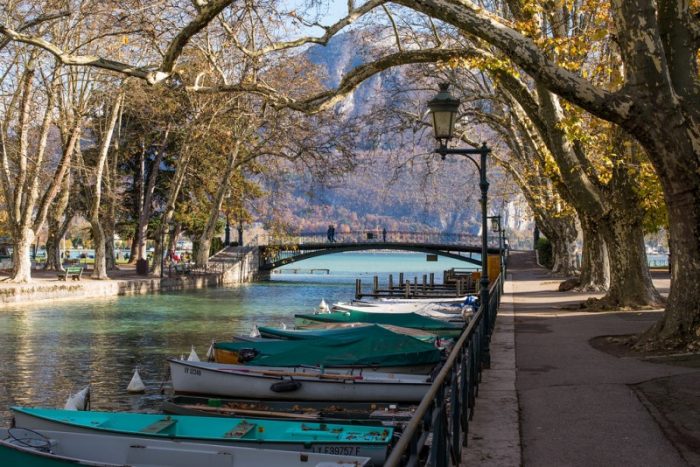 Annecy, France is located 26 miles south of Geneva. It is a historic old town filled with painted cobblestone streets. Some endearingly call it the "Pearl of the French Alps".
Squeezed between Lake Annecy and the Semnoz Mountains, the old town is preserved with its beautiful canals and roads. And, it's also a destination for winter sports enthusiasts.
This canal city is not often packed with tourists, so if you want to spend time somewhere peaceful and quiet, Annecy is the best place to go. With its pastel-colored houses, tiny cafes, restaurants, and nonstop gelaterias, you'll enjoy getting lost in the city.
7. St. Petersburg, Russia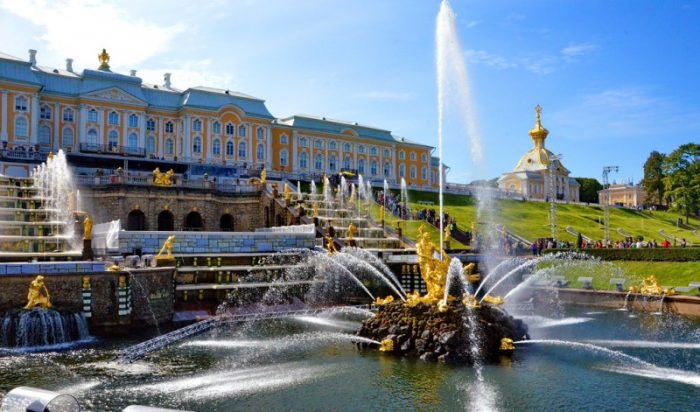 St. Petersburg is Russia's second-largest city after Moscow. Its canals were modeled on Amsterdam's iconic waterways, creating a city with 190 miles of rivers and canals.
Cruising through its historical rivers and canals, you can enjoy seeing 18th-century mansions and several small palaces built along the banks.
At night, you can enjoy a floating restaurant that features live music and a wide range of Russia's local cuisine.
You can also visit Hermitage Museum, one of the oldest museums in the world with works of Leonardo da Vinci, Monet, Van Gogh, and the ancient Scythian Gold and artwork.
St. Petersburg is one of the most fascinating cities in the world, complete with culture, art, shopping, architecture, and excellent food.
Visiting these canal cities will well be worth your time, where locals will welcome you with wide arms. Cruising through the canals of these cities will make you realize the beauty of nature, culture, history, and modernization combined.