German born Anna is an expat who has lived in London with her Mauritian husband for 9 years.
At the beginning of 2016, Anna and her husband spent their holidays in Mauritius and then spontaneously decided that island life was more suited to them…
So they packed up and moved to Mauritius.
Anna has now been living in Mauritius for over a year, inspiring and helping others to travel more as a travel agent at Itineris.
Today she is here to share with us her top Mauritius travel tips, as a local and professional…
Travel Agent Shares Her Top Mauritius Travel Tips: How To Experience The Island On Any Budget
Pin these Mauritius travel tips to your travel board on Pinterest >>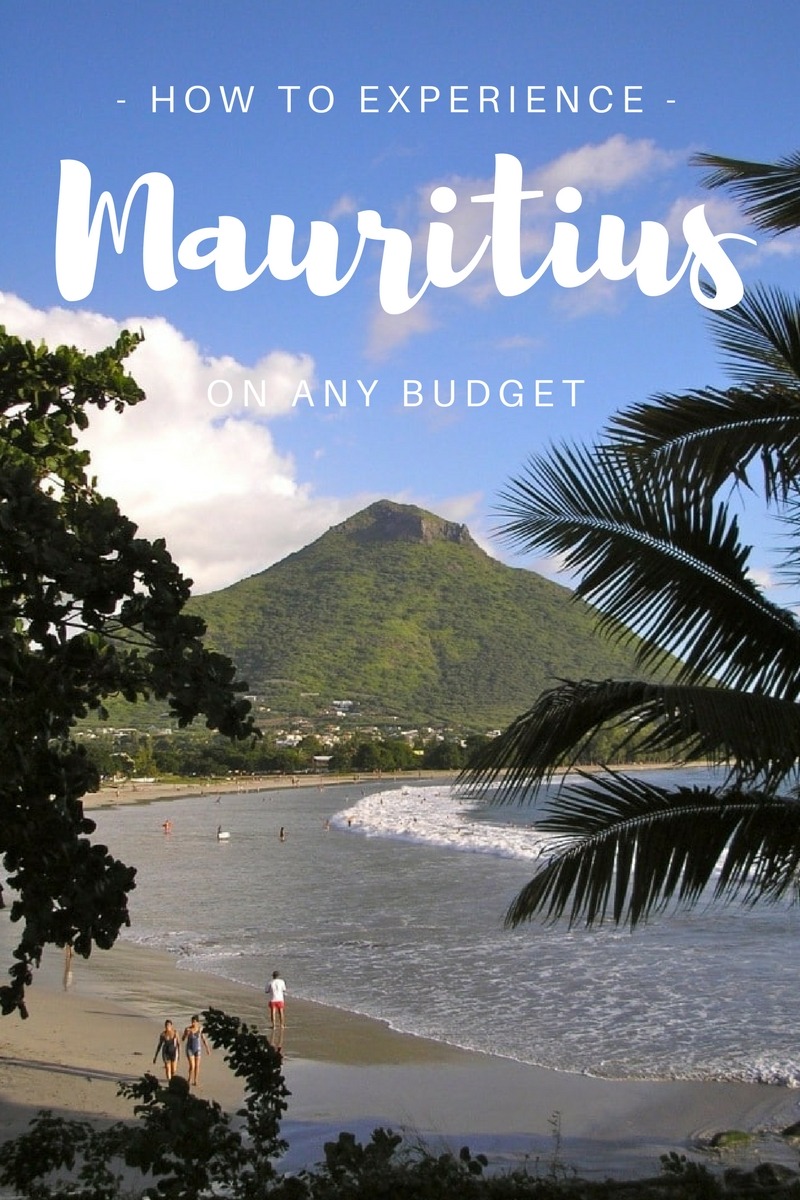 Hi Anna! Tell us a bit about yourself…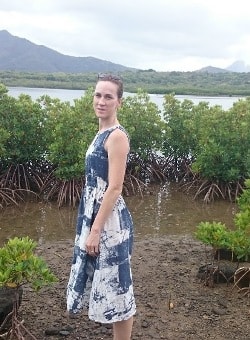 I'm German, married to a Mauritian…
My husband wanted to go back home and so, after our Mauritius holiday in January 2016, we rather spontaneously decided to move here.
In April 2016 we arrived after having lived in London for the past 9 years.
What is it that you love about Mauritius and has it inspired you to travel more around the country?
I love the contrast of beautiful coastline and lush green inland and mountains. People are so extraordinarily friendly and welcoming and the food (especially from the small sheds on the roadside and the guys riding their motorbikes with little food boxes attached) is so delicious!
Which places in Mauritius are your favourite and why? Would you recommend these as travel destinations?
The North is absolutely stunning. In my opinion, you can find the best beaches in the North.
Also, the weather is the best. You can travel to the North any time of the year and chances are, you'll get plenty of sun.
Here you'll find everything you need… From coffee shops and restaurants to supermarkets and boutiques.
In terms of accommodation in the north I personally love the Ravenala Attitude in Balaclava or as an aparthotel, Be Cosy in Trou aux Biches.
If you prefer a bit more untouched beauty and cliffs, the East coast of Mauritius has a wild touch.
A Stunning hotel on the East coast is the Shangri La's Le Touessrok Resort & Spa.
To discover the nature of Mauritius, the Black River Gorges are the place to go to…
Mountains, forests, waterfalls – all there and waiting to be discovered.
There is a lovely eco lodge here called the Lakaz Chamarel or another pretty cool one is Bubble Lodge in Domaine De Bois Cheri.
For watersports, such as diving or snorkeling, the Mahebourg area in the Southeast is great.
The Shandrani Resort & Spa is a beautiful place to stay, or if you are looking for a guesthouse, Chantauvent is lovely.
There is also a fantastic kite surfing spot in the North, near Calodyne not far from Grand Bay…
Paradise Cove and LUX Grand Gaube are great hotels in this area.
For nightlife, Flic enFlac is a fantastic place. It's very popular with young Mauritians and Expats.
For accommodation, I recommend the Hilton Mauritius Resort and Spa or, if you're on a smaller budget, the Anelia Resort & Spa.
Mauritius is a great place for golf. There are several golf clubs: Paradise, Trou aux Biches, Avalon, Heritage, Anahita, Ill aux Cerfs, Links, Dodo Club, Gymkhana. Most of them are also linked to a hotel, e.g. Anahita and Heritage.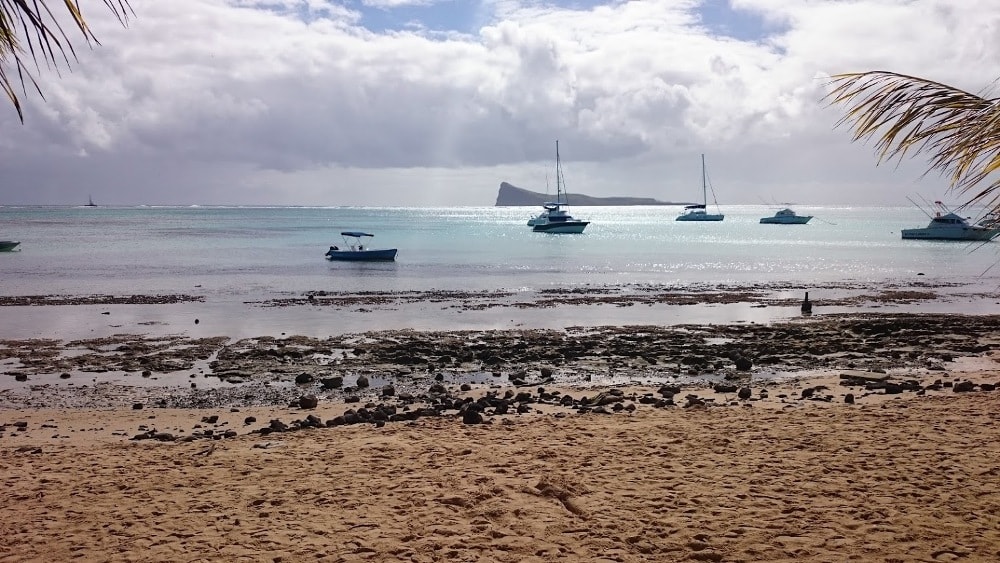 Your absolute top things to do in Mauritius?
Diving and other water sports
Grand Bassin (one of the largest hindu pilgrimage sites outside India)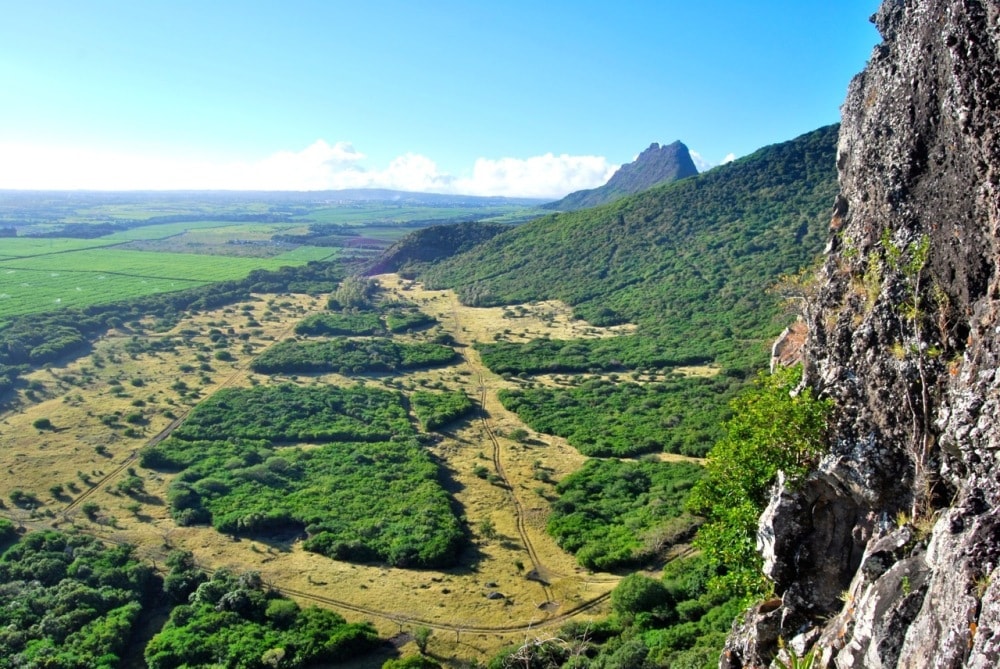 What challenges do you face in Mauritius and how do you overcome them? Should people planning to visit Mauritius be aware of these challenges?
Public transport can be unreliable so rent a car (or hire a taxi driver for the day – agree a price and pay at the end, he'll wait for you whenever he has to).
Card payment is not always accepted, especially in smaller shops. Cash is still king in Mauritius.
Stray dogs are everywhere. For locals, it's normal but tourists may find it disturbing. The dogs are rather afraid of humans, so normally not a reason for tourists to worry.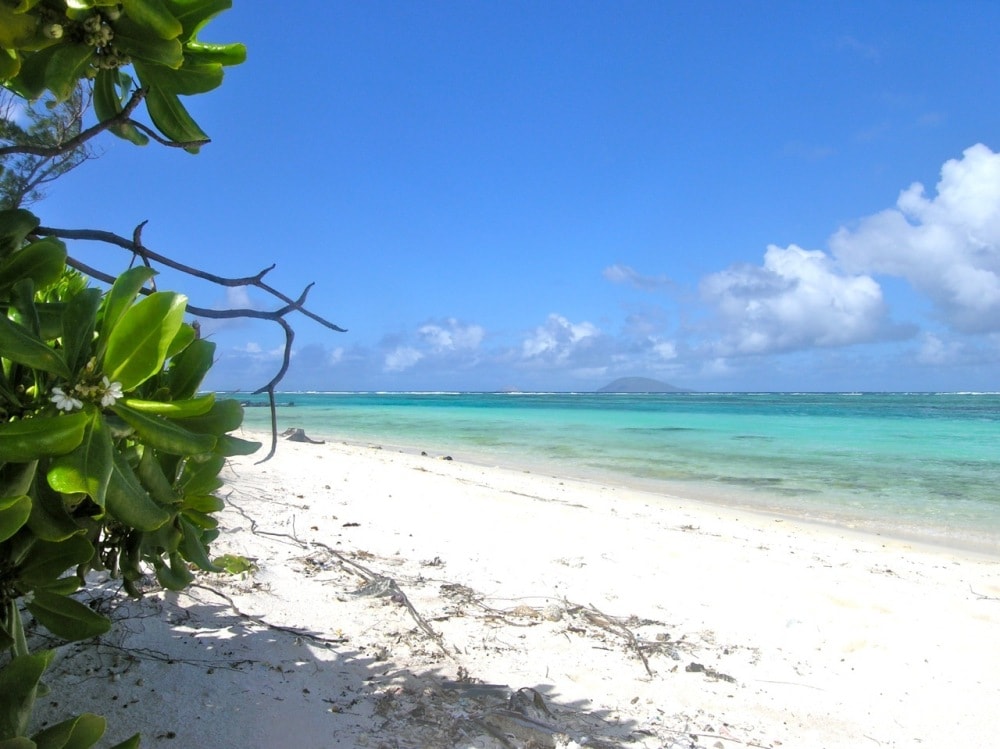 In your opinion, what is the best way to travel in Mauritius and why?
It's all possible in Mauritius!
When I first met my husband and looked up Mauritius, all I saw was beautiful and expensive beach resorts. But in my opinion, chances are you'll miss out on the real Mauritius.
So we always stayed in apartments. But this can be challenging as a foreigner, as there is not much regulation about renting out apartments or bungalows and finding a good one can be a long process.
A lot of new hotels have opened and not all are luxury properties. Several aparthotels can be found, which I think can be a good budget friendly alternative.
If group travel is your thing, Mauritius can offer this but people mostly travel individually and book tours with their agent or at the hotel.
I believe it's much better to discover the island on your own with a local guide who tells you old stories and lets you in on the Mauritian culture.
Mauritius is a very safe country and easy to get around. After my first week, I stopped using GPS driving around the island like a local.. 🙂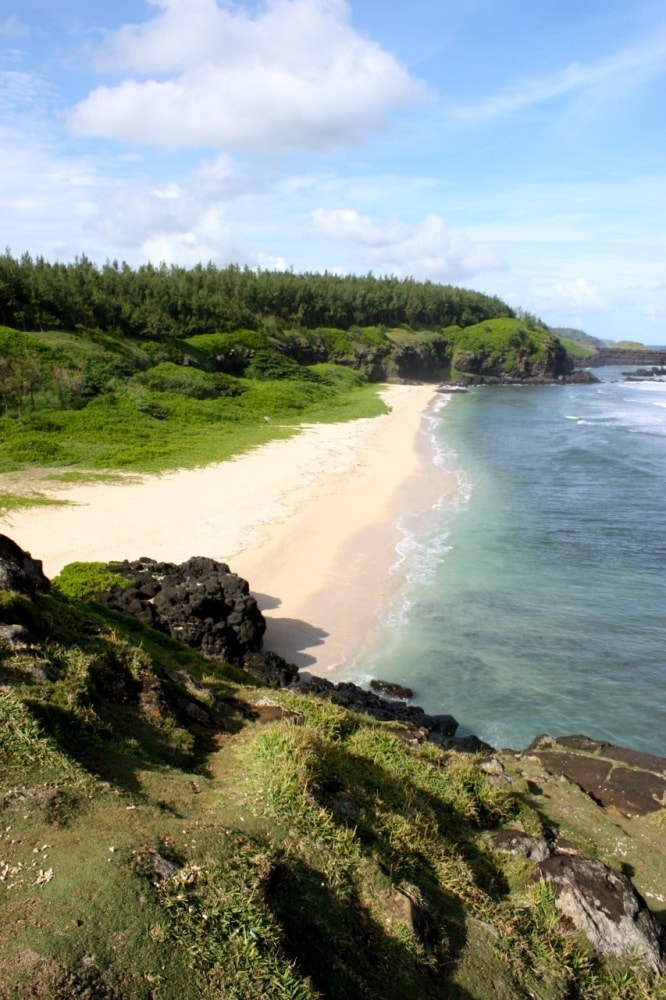 Based on this, what is the approximate cost of traveling in Mauritius?
Accommodation:
Accommodation can cost anywhere between (prices per room per night):
EUR 100+ per night in a nice apartment
EUR 80 in a 3* hotel
EUR 150+ in a good 4* hotel
EUR 250+ in 5* hotel
Note: There is often not much of a difference between a 5* and a 4* here in Mauritius. There are only very few really good 5* which are the super luxury, so I would recommend a good 4* instead.
Food
The prices in the supermarkets in Mauritius are the same as in Europe
Dinner at a local restaurant will cost around EUR 20 per person including drinks
Street food will cost around EUR 1.50 to EUR 3
Local drinks (local rum or beer) are not expensive
Transport
Bus transport is very cheap, however, taxis can be a bit expensive, depending on the length of the trip (I would say a 10 min ride will cost EUR 10).
Rental cars can be found for EUR 30 per day and pre-arranged airport transfers cost around EUR 50 per way.
Entertainment
A catamaran cruise costs around EUR 40
Casela Nature Park is EUR 20 per person
Private tours are approx. EUR 50
Watersports (such as diving) can be around EUR 100 and a similar price for canyoning or horseback riding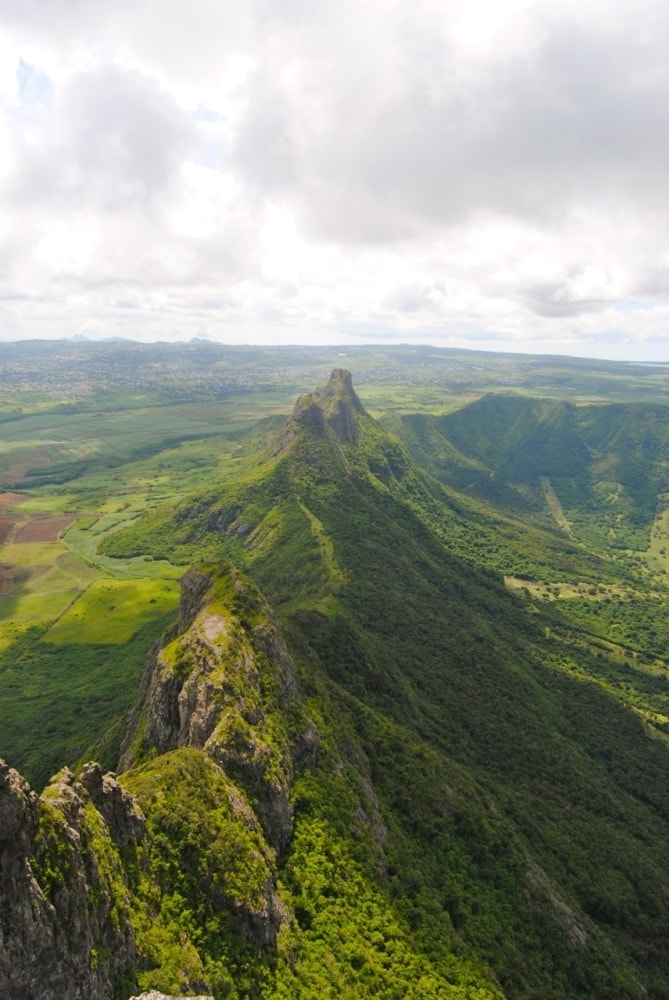 What are the best resources for booking flights, accommodation and tours in Mauritius?
Itineris obviously! 🙂
Flights: With local travel agents, on the internet or with the airlines directly.
Accommodation: Again the big ones like booking.com and Expedia have plenty of Mauritius hotels but when it comes to apartments, villas, lodges, their product is a bit limited and a local travel agent or tour operator is the better address.
Tours can be booked with a local travel agent or at the hotel but prices at the hotels tend to be more expensive.
Mauritius Attractions is a great booking website for tours and activities.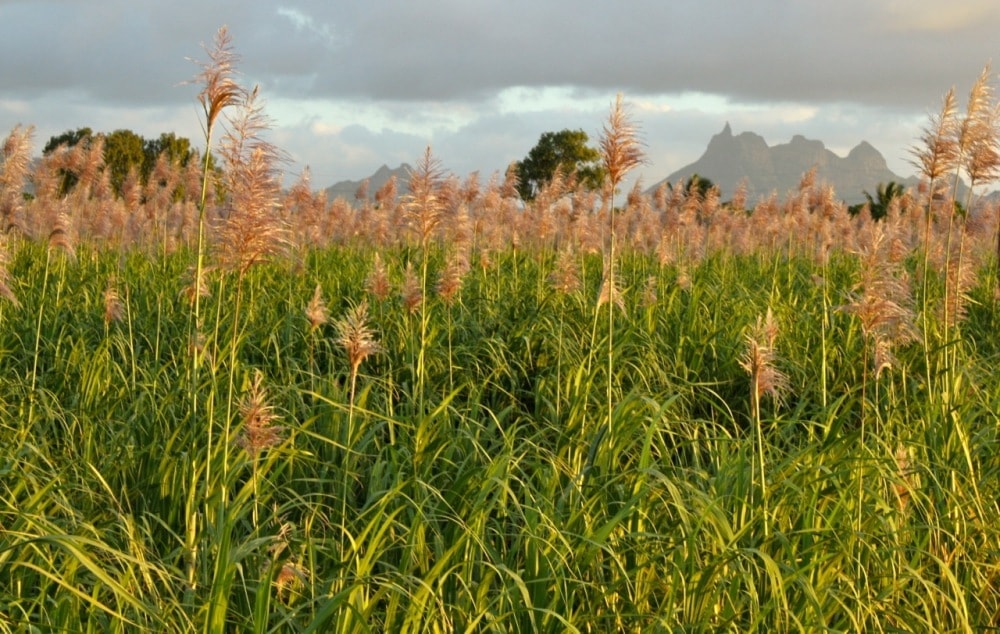 Can you share with us three important Mauritius travel tips to know before visiting?
1 – Don't be afraid to talk to locals, they are some of the friendliest people you will ever    meet!
2 – Take clothes for any occasion, as the island is so versatile (hiking, beach, shopping …).
3 – Avoid high season (Nov to Feb) as it gets very busy and the island is just so much more beautiful when the beaches are quiet, traffic is less busy (actually traffic can be quite sticky throughout the island – be patient)…
4 – Going back to the weather, it rains a lot in the central plateau but the coastline is often dry (especially in the North). When it rains, you can kind of drive across the island and find another area where it's sunny.
5 – Be prepared to haggle, otherwise you often pay more than you should.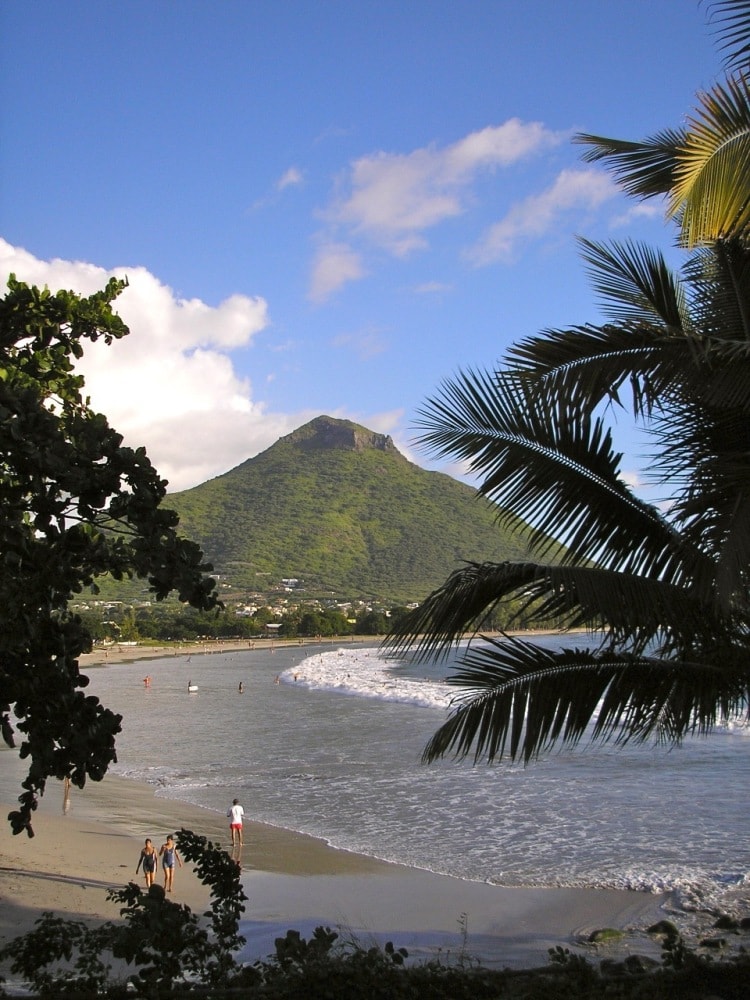 And finally, do you have any last words to inspire everyone reading this to travel to Mauritius?
Mauritius is not just beaches and sunshine… The island has so much to offer!
It's full of natural beauty, diverse culture and religion (very peaceful and safe!), delicious fresh food and a place worth visiting any time of the year.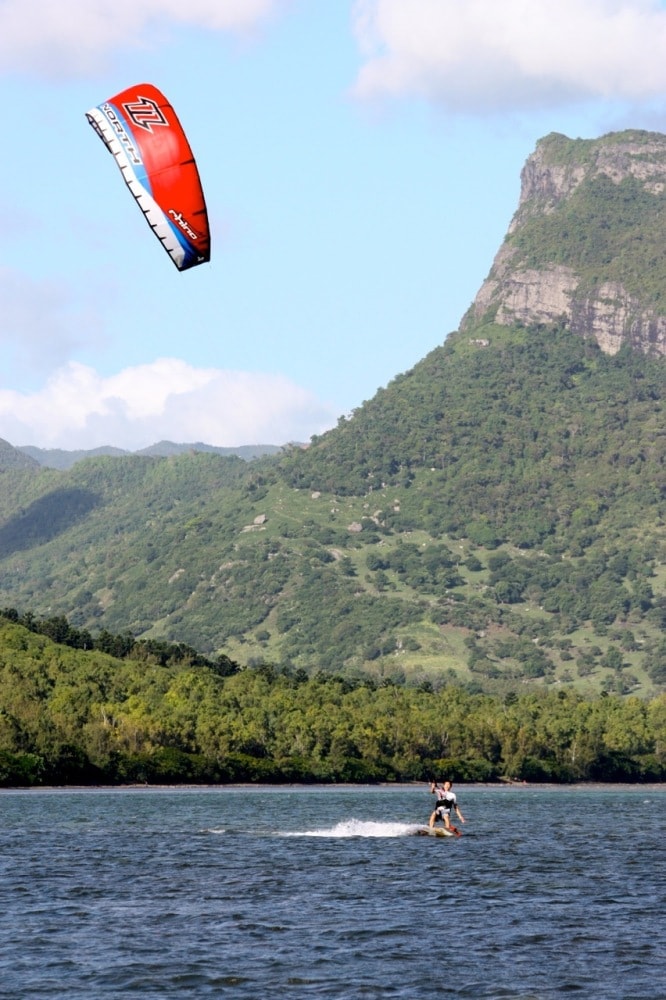 Anna, thank you so much for sharing your amazing Mauritius travel tips and how to experience the island on any budget!
To learn more about Mauritius you can visit Anna's site or follow her on Instagram, Facebook and Pinterest.
---
Mauritius Travel Resources
Mauritius Accommodation:
To start looking at your accommodation options in Mauritius, choose Hotels Combined for comfort or Airbnb for local (and receive a discount).
Want stylish accommodation you can afford? Enter your dates and Hotels Combined will scan all the top booking sites (Booking.com, Hotels.com, Expedia, etc) for the cheapest hotel prices possible:
Mauritius Flights:
If you are flying to Mauritius from outside of Africa, it is beneficial to use a flight compare site to find the cheapest flights. We recommend and use Cheapflights.com.
–> Click here to compare and book cheap flights to Mauritius
---
Now it's over to you reading this! Leave your answers in the comments section below…
Are you planning an African island trip and looking for more Mauritius travel tips? Or do you have more Mauritius travel tips to share with us? Leave your thoughts and questions below and we'll do our best help you out!