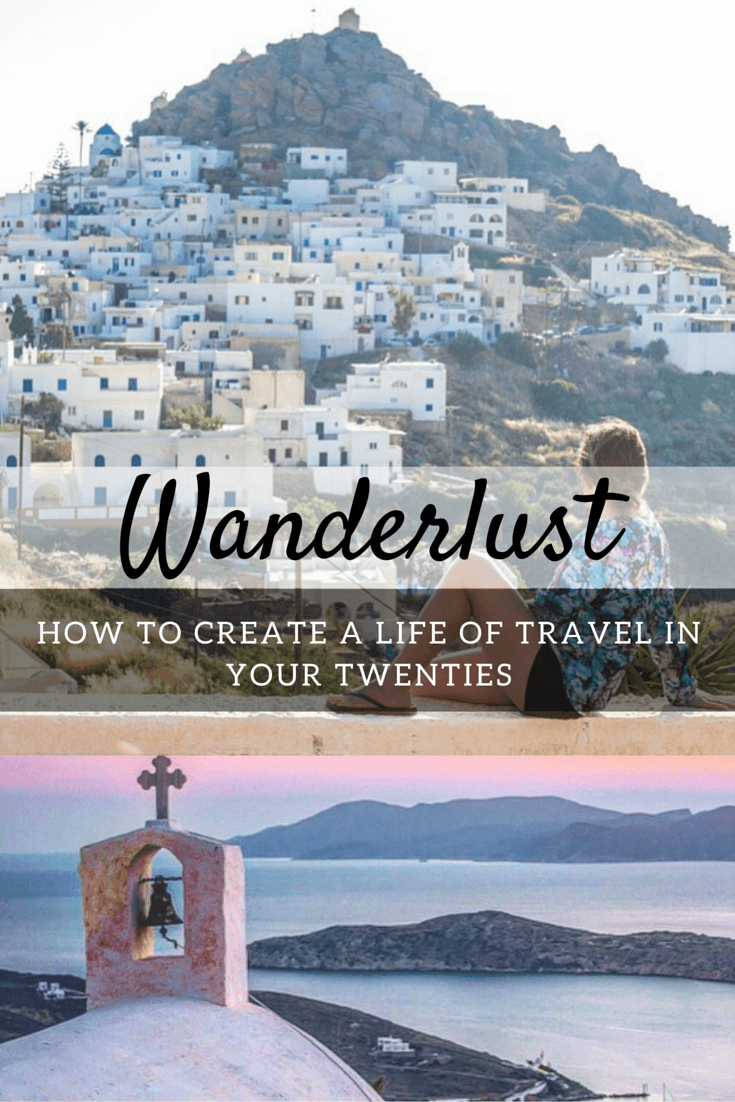 Welcome to the 8th interview of our #inspiringnomads blog series! In this ongoing series, we go on a hunt to find inspiring travellers to share their best tips and stories with you. We're out to prove that it's easier than you think to travel more and that there are already so many people living life to the fullest and following their dreams. Are you next?
Today we interview long term solo traveller and passionate foodie, Leah Davis of The Mochilera Diaries. Leah works as a freelance Social Media Consultant and Travel Writer while she slowly travels the world, fueled by strong coffee and red wine. Come get to know her as she shares all of her best tips and strategies for creating a life of travel (all of which have kept her travelling non-stop for the past 5 years)...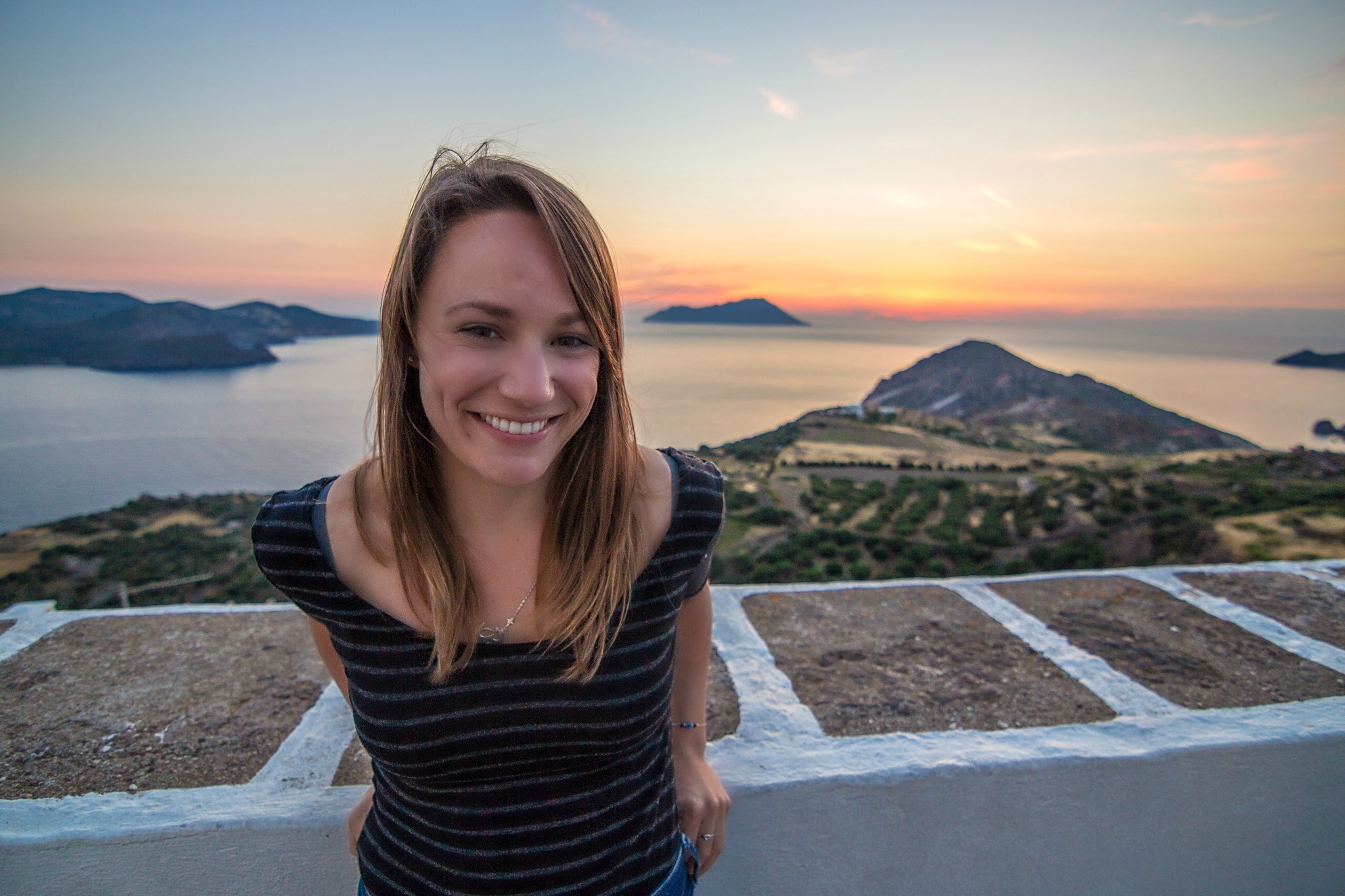 Hi there! My name is Leah and I'm a travel blogger and long-term solo traveler, originally from the state of Washington. Travel has always been something I knew I wanted in my life, but I never had a plan for how to achieve this until about five years ago when I realized definitively that the conventional American lifestyle just wasn't for me.
At that point, I set out on a mission to see the world in whatever capacity I could. I didn't begin blogging about my experiences (on The Mochilera Diaries) until just over one year ago but have since grown to love the creative outlet that writing gives me and the connection I've found with readers and travel enthusiasts from all over the world.
My greatest passions in life, outside of travel, are being outdoors and being active, enjoying great food and wine, learning languages, and improving my photography skills. I've managed to incorporate all of these things into my blog to some degree, which means I'm really just writing about all the things I love most in life.
My ultimate goal is to create a lifestyle that allows me to travel whenever I like and for however long I like. I'm slowly building toward this by creating revenue streams through online work and my blog, but I'll go into more detail on that in a minute!
When did you first start travelling independently and where did you go?
I first moved abroad in the fall of 2011. I travelled for about a month with a group of friends before moving on my own to Chiang Mai, Thailand, to complete a TEFL course and begin teaching English.
It was completely exhilarating to dive headlong into a culture completely different from my own and to have to figure out how to survive knowing I had nothing and no one to fall back—all I had was myself. I did survive, though, and came out of it with a year and a half of incredible experiences in Thailand and several neighbouring countries under my belt.
This trip really solidified in my mind that I wanted to continue living abroad and travelling for the foreseeable future.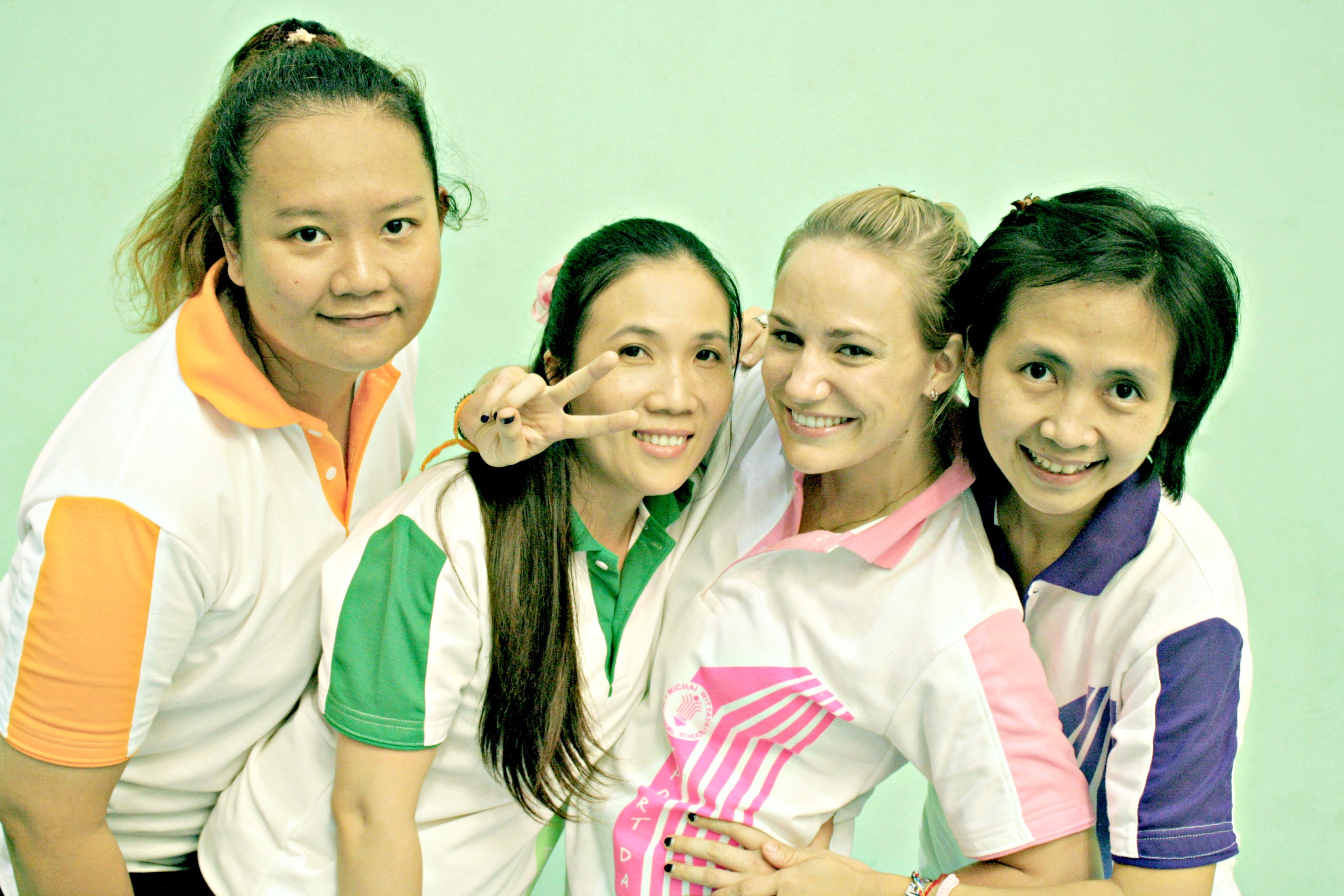 What then inspired you to travel more?
Even when I first moved abroad to Thailand, what I really wanted deep down was to live in a Spanish-speaking country. I love Latin culture and wanted to improve my Spanish language skills, so I set my sights on South America.
The experience of living and working in Chiang Mai and backpacking solo for five weeks after my teaching contract ended gave me the confidence to take on my next long-term backpacking trip through Venezuela, Colombia, Ecuador, Peru, Bolivia and Argentina.
At this point, the more I see, the more I realize I still haven't seen—this is what has kept me on the road to this day and why I'm certain travel will always be a major part of my life.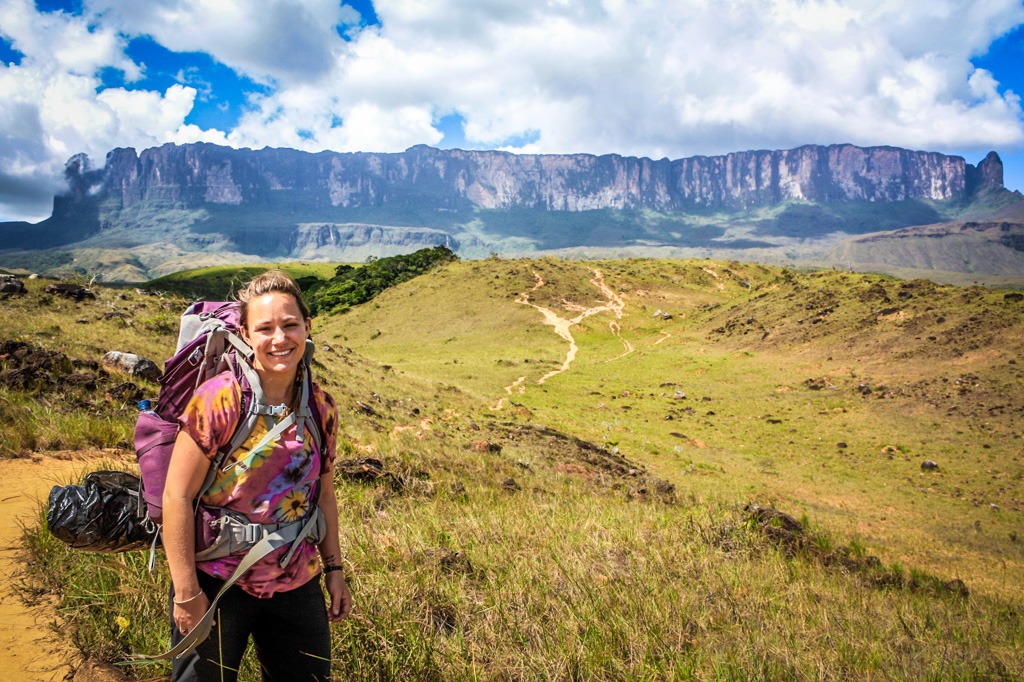 What are your 2 favourite travel destinations and why?
I really fell in love with Cusco, Peru, for a number of reasons. For one, I stayed there long enough to really get to know the city well. I took Spanish lessons and went back to the same cafes over and over; it started to feel like a home away from home.
On top of that, the nightlife was fantastic, and I loved the city's history and the charm of its narrow cobblestone alleyways. Something about it was just so captivating to me—and it didn't hurt that it was the jumping off point for Machu Picchu, which I visited twice.
Those experiences have been some of the best of my life to date and are some of the stories I'll tell my grandkids one day.
Another favourite would have to be Barcelona. This is a city I'd dreamed of visiting since I was a teenager, and finally experiencing it just this year was incredible.
Sometimes when we build up a destination in our minds we end up disappointed, but the exact opposite was true of Barcelona. It met every single one of my lofty expectations. I could easily see myself living there—the climate is perfect, the food is to die for, and I'm completely enamored with Catalonian culture.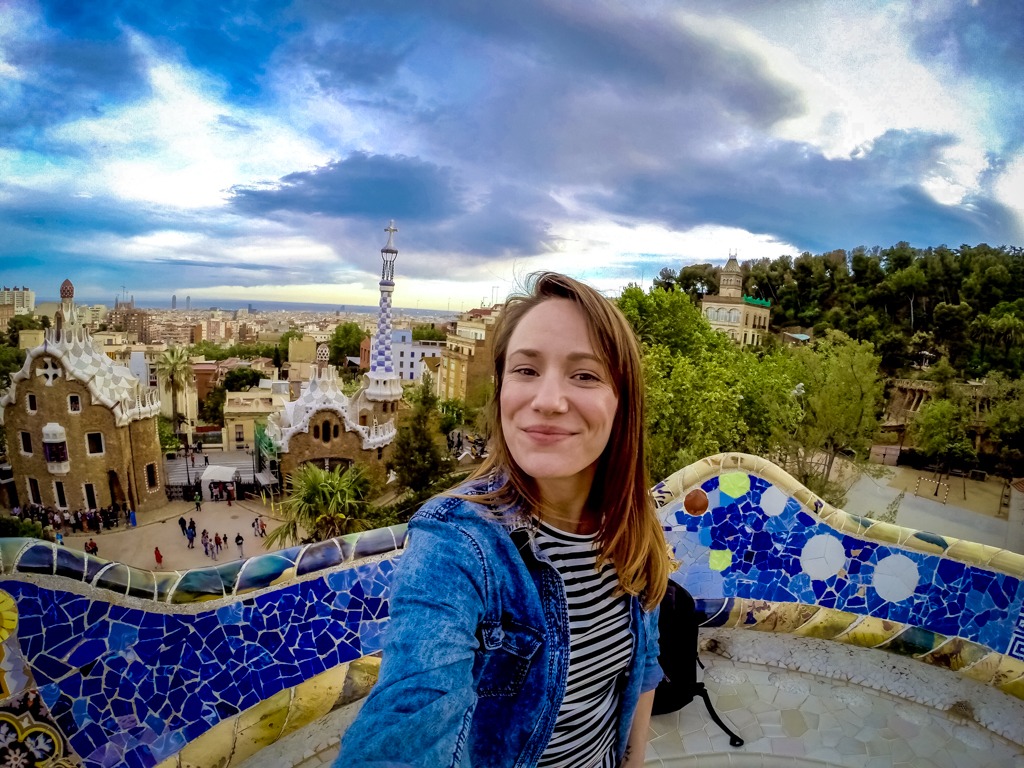 What is your travel style and what kind of impact does this have on the way you budget, save and earn money before and during your travels?
My travel style is slow and steady. I much prefer to spend significant time in each place I visit even if it means visiting fewer places overall. Not only do I have a better chance to understand the culture by talking with locals, sampling the cuisine, and observing daily life, but it keeps me from burning out from exhaustion.
Packing my bags every two days is my absolute worst nightmare and it gets old really fast, especially when travel is your lifestyle year-round.
This style of travel actually allows me to budget much less than I would if I were moving quickly!
Transportation is often one of the biggest travel expenses I incur, so naturally if I'm doing less of it, I save!
This also allows me to find long-term accommodation that usually costs less than short-term stays would. For example, in Colombia, I rented a room in a shared apartment with locals for roughly half of what I would have paid to stay in a hostel dorm bed, and I was able to do this because I was staying for months at a time.
Oftentimes hostels will offer discounts for long stays as well, like giving you one night free for every 6 nights you stay.
Lastly, I'm more likely to buy groceries and cook for myself instead of eating out when I know I'll be in one place for awhile.
I still try to earn and save as much as possible before traveling, because I've never been too comfortable with the idea of not having a cushion in case of emergencies.
What strategies do you use to fund this lifestyle?
My strategies have changed a lot over time.
When I lived in Thailand, I worked as a teacher in a private school for a year and, because of the low cost of living in Chiang Mai, I was able to save up a significant chunk of money to fund my next set of travels.
I usually spend a few months at home each year where I have worked temp jobs or offered private tutoring to build up my savings even more. Luckily, my expenses are nearly nil when I'm at home because I'm living with family and don't have much of a social life, which helps immensely.
More recently, I've started earning money through freelance work that I do online, meaning I can work and travel at the same time.
A good friend took a chance on me and hired me as a Social Media Consultant last year, which has only lead to more and more work from there.
My blog has also helped me get freelance writing gigs—for example, while living in Medellin, Colombia, I became a regular contributor for the local travel site Medellin Living.
Finally, I'm working hard to turn my blog into a business by monetizing through affiliate marketing, ad sales, and sponsored content, among other things, but that's still a work in progress. I don't expect to live entirely off of earnings from my blog anytime in the near future.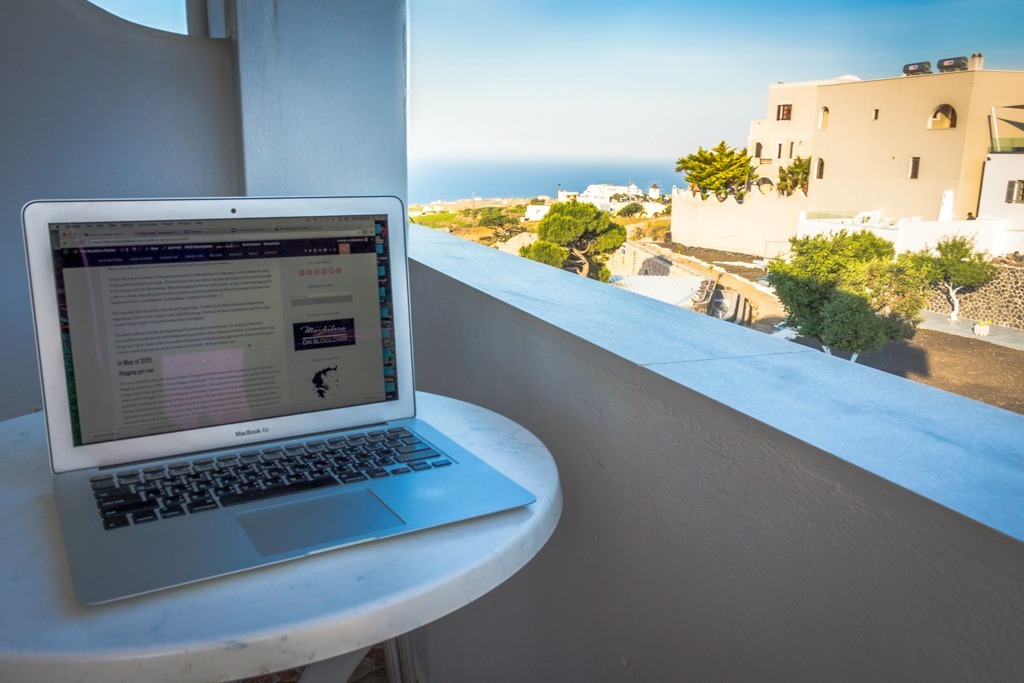 What pre-travel money saving tips can you give us?
The biggest one I can think of is to train yourself to buy only what you really need. It's easy to get caught up in materialism and to believe that new clothes, new electronics, or whatever else it may be are actually things we need and not just things we want because the person next to us has the latest and greatest version.
I make a point of holding off on purchasing decisions for a day or two, and usually by the time I come back to it I've realized I don't actually need it and remind myself that the money I saved as a result will go toward my travel goal.
To take this one step further, you can even set aside a container (a jar or envelope will do) and every time you resist purchasing something you don't need, put the cash straight into your new "travel fund."
Eating out as little as possible is another huge money saver. If meals are how you prefer to socialize, have friends over for dinner parties instead of going to restaurants.
Finally, if you live somewhere with access to public transportation, use that as your sole means of getting around. I grew up in a small town in central Washington and never used to even consider taking buses to get where I needed to go, but there's no reason I can't or shouldn't. Even if it's only once or twice a week, small changes like that will add up over time.

What are your top go-to resources for booking flights, accommodation and tours?
I used to be a loyal Skyscanner user when searching for cheap flights, but I've since discovered Google Flights and almost always use that to find the cheapest routes as it lets you quickly and easily compare prices for different dates.
For accommodation, I use HostelWorld, HostelBookers, or Agoda.
I don't typically book tours online, but if I want to compare services and see what other people are saying, I look at reviews on TripAdvisor.
What is the most important thing you have learned through travel and with that in mind, what valuable advice can you give aspiring travellers?
One of the most valuable lessons I've learned through travel is not to worry about the things that you cannot control.
Travel will not always go as planned. It just won't. And when this happens, you have two options: you can freak out and worry and get frustrated, or you can accept that there's nothing you can do to change your circumstances and focus on the positive.
It's not easy at first to control your reactions when things go wrong--it's only natural to feel frustrated--but I guarantee you will enjoy your travels more once you make a habit out of recognizing and accepting when something is beyond your control.
I truly believe that even in the travel experiences that go horribly awry, you can find something good in the situation. But if you're too busy moaning about your bad luck or how angry you are, you're likely to miss it.
And finally, what have you got planned next?
I'm currently traveling the Balkans and plan to be here for the next two months, specifically Montenegro, Bosnia and Herzegovina, and Croatia. And while this next part is far from certain, I'm in the midst of finally plotting my return to Thailand in the fall so I can hang out with my best friend who works on Koh Tao as a dive instructor.
I'm hoping there will be a mother-daughter trip to Hawaii in there somewhere, and perhaps ending the year back in the Thai islands. But you'll have to follow along on The Mochilera Diaries to see how it all unfolds!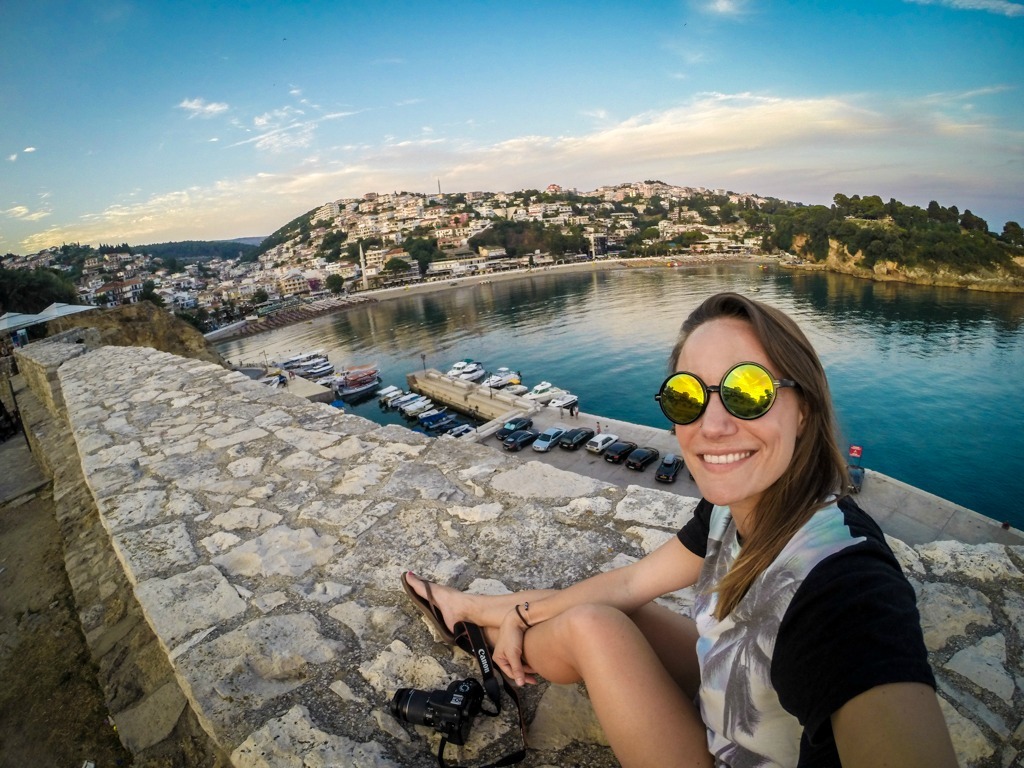 So what are you waiting for? Go follow her adventures over on themochileradiaries.com, Facebook and Instagram for inspiring words and photography guaranteed to spark your desire to see the world. And if you liked this interview, don't forget to share the inspiration by using the icons located at the top of this page!
19/05/16 Edit: Leah is now blogging at http://www.thesweetestway.com/
Your turn! Would you pack up and take to the road with no end date in sight? How would you choose to support yourself?