Writing is a truly mobile pastime, it can be done almost anywhere. Writing in public is encouraged too, as you can steal descriptions and dialogue from the people around you.
Are you itching to travel, and write somewhere new and exotic?
Book a plane ticket and jet off to one of these locales, and maybe you'll even write a bestseller when you're there…
Writing While Traveling: The Best Places Around The World To Get Inspired
Pin these tips on writing while traveling on Pinterest >>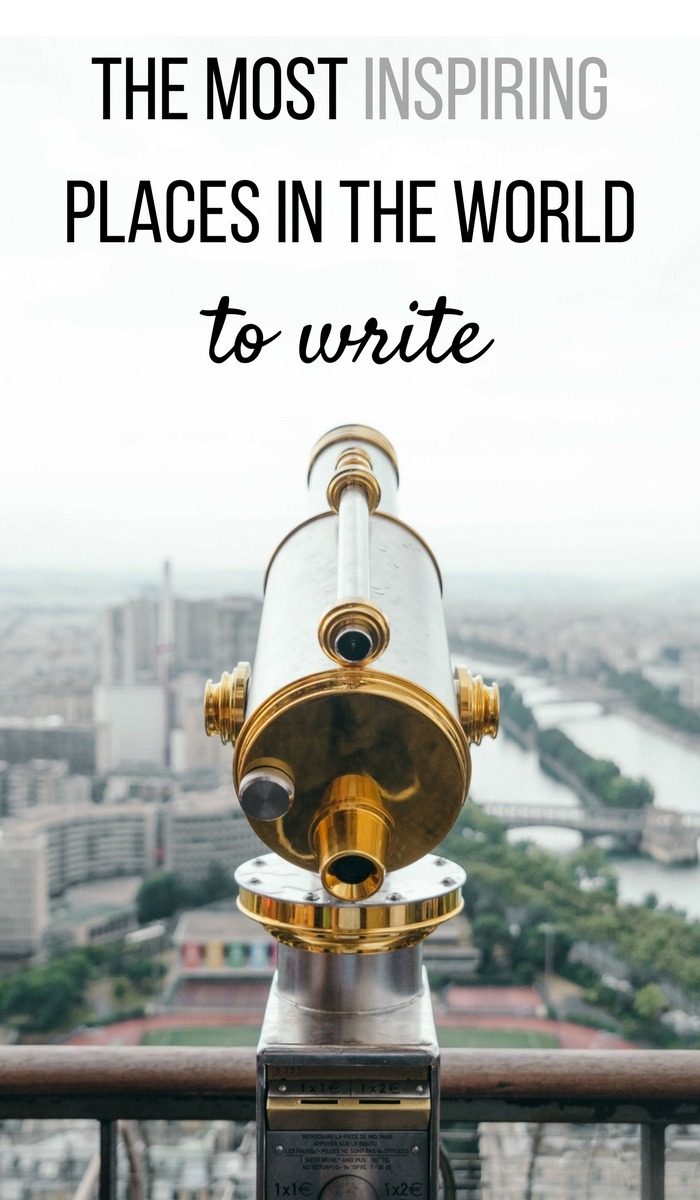 Key West, Florida
Travel blogger Mark Linden says that the Sunshine State is where he gets his best writing done.
"I love travelling," he says, "and I've found that it's easiest to write in Florida's amazing climate. You can sit on the veranda with your laptop and take in the sun as you work on your latest piece."
He's not the only writer to enjoy Florida as a writing spot…
Ernest Hemingway stopped at Key West on his way back from Havana in 1928, and soon bought a home there.
He lived in Key West for over 10 years, even setting his novel To Have And Have Not in the area.
If you want to follow the footsteps of the greats, this is where you need to go.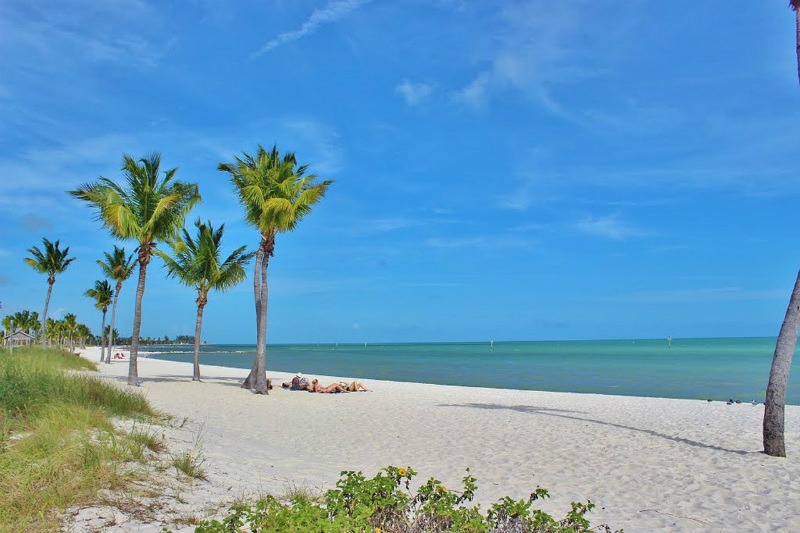 Mercer Hotel, New York
"Any hotel will always give you great dialogue", says fiction writer Gina Hill, "but the Mercer really gives you an insight into the lives of people you'd never meet otherwise."
Hill is not wrong. The Mercer Hotel is home to some of the most glamorous people in New York…
Go hang out in their lobby for a while, and listen in on all the conversations that happen around you. You'll be amazed at what you'll hear, and then instantly write it into your manuscript.
The Elephant House, Edinburgh
The Scottish capital plays host to the Elephant House, a cafe that proudly announces that it's the 'birthplace of Harry Potter'.
The cafe was were J.K. Rowling first began penning her manuscript for Harry Potter And The Philosopher's Stone, and holds plenty of mementos of her time there.
Children's writer Yvette Gates says that it's the perfect place for her to write…
"There's a real charm about the cafe that makes it perfect. I can get a coffee and just sit down and work, while being surrounded by people. As a writer, it's important to get out and be around others from time to time."
Cartagena, Colombia
This beautiful city is cheap to live in and has a thriving writer's community…
"I love getting together with like minded people here", says freelance Oxessays writer Timothy Philips.
"There's many English speaking groups I can join, so we can bounce ideas off each other and really get a lot from our writing."
If you want to be around other writers as you work, this is clearly the place to be.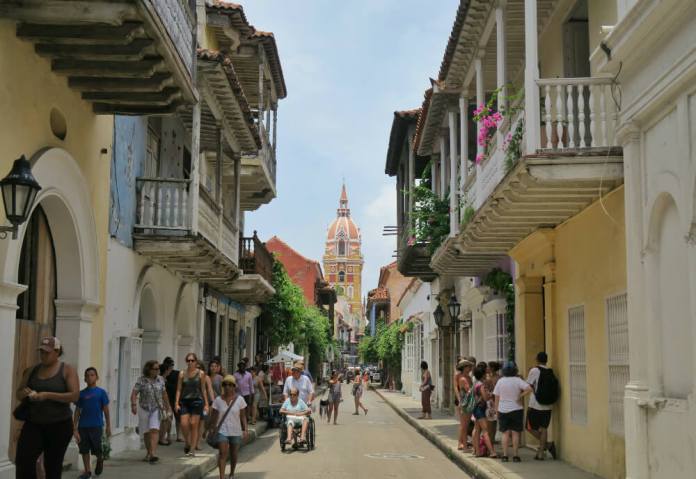 Metropolitan Museum of Art, Manhattan
Speaking of art, this museum has been a long standing favourite of writers all over the world.
"I love sitting by the fountain and just writing down what I hear", says crime writer Peter Finn.
"There's so many people coming through every day that you're bound to see or something that you can use."
Try Finn's method of camping out in a busy area, to watch how other people take in art and interact with each other…
Who's there to appreciate the art? Who's there on a school trip? Who's paying attention and who's got other things on their mind?
You'll have enough notes to fill up multiple notebooks once you're done.
Paris, France
What city is more romantic than Paris? Freelance writer at Ukwritings, Harry Stibbs says he'd never move away from the city of love again.
"There's so much inspiration here" he says. "The art on offer really helps me recharge, and get ready for another session of writing."
If you've never visited Paris, now is the time to go…
Try writing in one of the stunning art galleries, such as the Louvre, or in one of the many cafes or bars on offer. There's so much to see that you'll be inspired to write in no time.
King's Cross Station, London
If you're looking for yet more inspiration, then a busy train station is the place to be…
This train station is always full of people coming and going from all over the country, so you'll see plenty of interesting people go by.
Lifestyle blogger Tina Jules says that she loves writing here…
"I like to work somewhere that's busy, but blogging is a lonely profession. Sitting in King's Cross, I can surround myself with people yet still get on with my job. It's easy to get a coffee too, which is always important."
Haye-On-Wye, Wales
This tiny Welsh town, tucked away in the countryside, has more bookstores per capita than any other city.
Blogger Dean Marston says that he has never regretted moving here…
"I have time to think now that I've moved somewhere quieter" he says. "Now I can focus on my writing, rather than what's going on around me."
If you feel like you need a break to really get stuck into your writing, Wales or any small town would be perfect for you.
Rent out a cottage and spend your time feeling like a proper, romantic style writer.
Even if you're penning crime, it's worth it to feel so, well, writerly.
On a train, anywhere
Finally, writing while in transit is a surprisingly popular choice for a lot of writers…
"I like feeling like I've disappeared for a few hours", says freelance writer Amy Vine. "I can get so much work done, and no one can bother me as I'm not at home."
There is something romantic about traveling from one place to another as you write…
Most trains are now writer friendly too, offering power outlets, wifi, and tables to rest your laptop on.
Take advantage of the time alone to really get to grips with that latest plot, email, or business proposal.
What are you waiting for? Book your flight, and get writing!
Tell us, if you could choose anywhere in the world to write from, where would it be and why? Is writing while traveling something you'd love to do?