Long weekends give the perfect chance for a quick reset and fresh perspective, whether brought about by national holidays, the summer, or that personal time off you've been waiting for.
Even if it might sound like absolute heaven for a two-week trip to Spain or a month-long retreat in the French countryside, enjoying short journeys over the weekends is a perfect way to have some rest before heading on that dream holiday.
Although it might seem like a simple task to plan a weekend trip, it takes some effort. You're also going to have to worry about your budget, limited time, and how to keep your luggage light! Read on to learn how you can prepare for a long weekend trip.
Cut Your Travel Time
When preparing for your trip, factor in the travel time. You could easily take only 1 day off work and still fit a lot into your weekend if you're just commuting 2 hours away from home.
But, if you fly 5 hours away somewhere for a 4-day trip actually makes more sense. To maximize your time, determine where you want to go and find out how long it's going to take you to get there and home again. You can then begin booking your trip.
Many people will agree that when it comes to holidays, the transportation bit is generally the most crowded and frustrating, not to mention time-consuming. Try to reduce the time you spend getting around and try to leave as early as possible, to maximize your weekends.
Book Accommodations In Advance
Although many travelers want to make their travel plans to be flexible and spontaneous, the reality is that a long weekend trip is really not intended to be extremely flexible. You just don't have the time to make quick decisions on a journey that can only be 3 or 4 days long.
You should book all your accommodations in advance because of this. Because changing hotels each day just cuts into your already limited time, you can also choose to stay in the same place for the entire time.
Pack Smart and Light
To travel light, you don't have to adopt a minimalist attitude. Although, you're never too sure what to pack for a weekend trip, considering that you're just going to be gone for a couple of days makes more sense.
Packing light is going to make things simpler, cheaper, and save time for you. Think about what activities you are going to do while packing, so you can pack accordingly. You're only going to be away from home for a few days, and it's all right if your clothes aren't flawless every day of your journey.
Have a Rough Plan For Each Day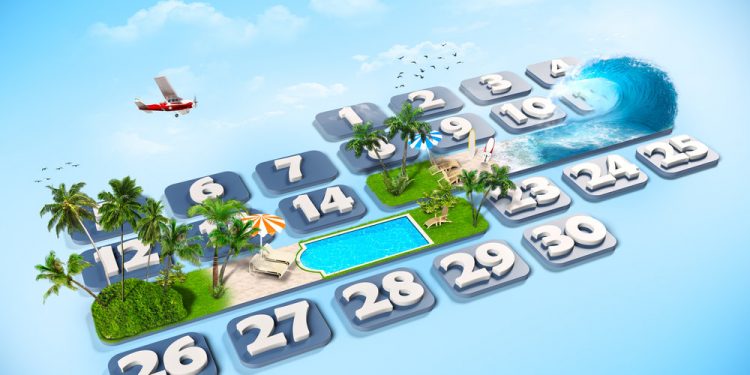 What's not really meant to be super flexible is a long weekend trip. So, come up with a rough plan for each day of your trip in order to get the most out of such a short trip.
Before you leave home, it might be something you outline, or it could be something that you do on day 1 of your journey once you're at your destination.
Put together a loose itinerary that maximizes your time, assuming that you have already done your research and have your lists of stuff you want to do. You'll want to remember factors such as opening and closing hours and the distance of sites to each other to do this.
Conclusion
Long weekend trips are unbelievably underestimated. On a weekend, it is a perfect way to avoid everyday hassles, relax, chill, and recuperate. To help you prepare the best long weekend trip ever, you may apply the great tips above.