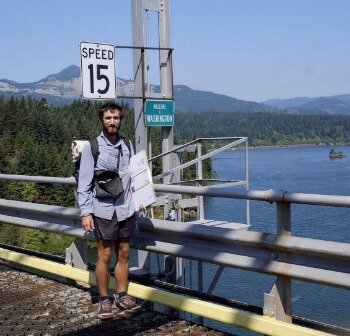 Jay Van Dam is a photographer and practicing artist currently based in Brooklyn, New York City.
At a young age Jay became the outdoorsy type, growing up on land with plenty of trails to explore.
Since then, he's completed a 5 month hiking expedition from Mexico to Canada, hiked through stunning scenery in Europe, and taken countless other trips on foot.
Here he shares his inspiring experiences and top hiking tips.
This Guy Shares His Top Hiking Tips After Traveling 4,279km In 5 Months On Foot
What originally inspired you to travel on foot?
The time I began looking into my first hike, the Appalachian trail, I was stuck in the daily work grind while in New York City.
I'd heard of it from a friend and learned that the AT starts 40 miles from the city.
So I thought, it's literally just 40 miles away waiting for me, ready to walk across for half a year.
Truly an "ah­a!" moment for me.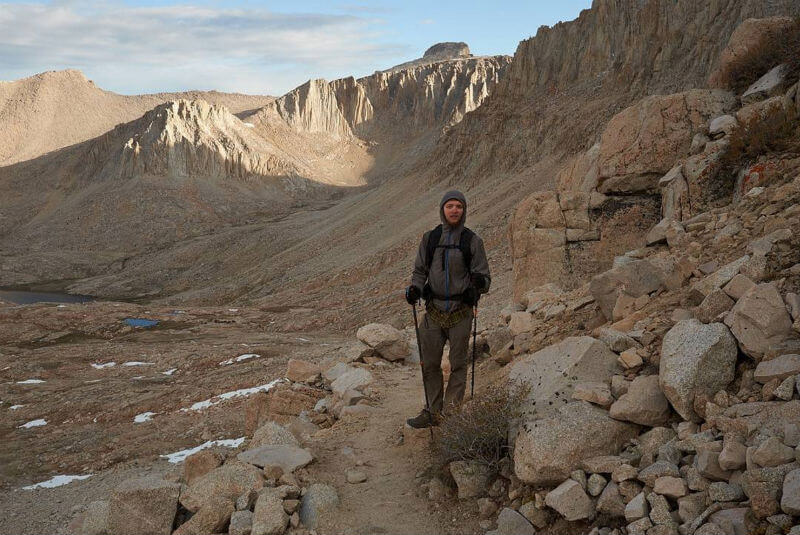 When did you first start hiking and where did you go? What was the distance?
My first hikes were in my backyard, nothing really serious.
I was raised between two families who both lived on several acres of land with winding trails through Michigan, so I would say no longer than a few miles at any given time.
When I was older my Dad and I would go camping out west a lot in campgrounds and go on day hikes from there.
I suppose the mileage never got any further than 15 miles.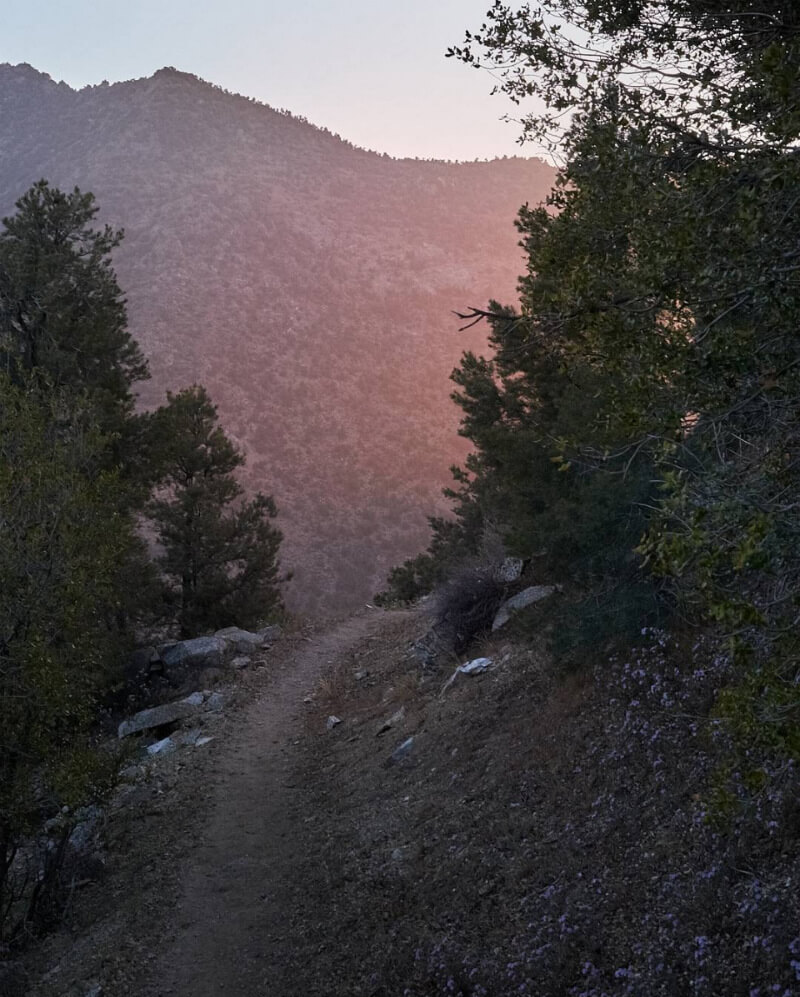 What is the longest hiking trip you've ever taken and what was the experience like?
The longest out of all the trips I've done was the Pacific Crest Trail (PCT), which I completed in 2015.
At 2,659mi / 4,279km, this trail took me around 5 months of walking, stopping in
towns to re-­supply, and zeros (days with absolutely no hiking).
The long distance hiking community recognises this as a 'thru­hike'.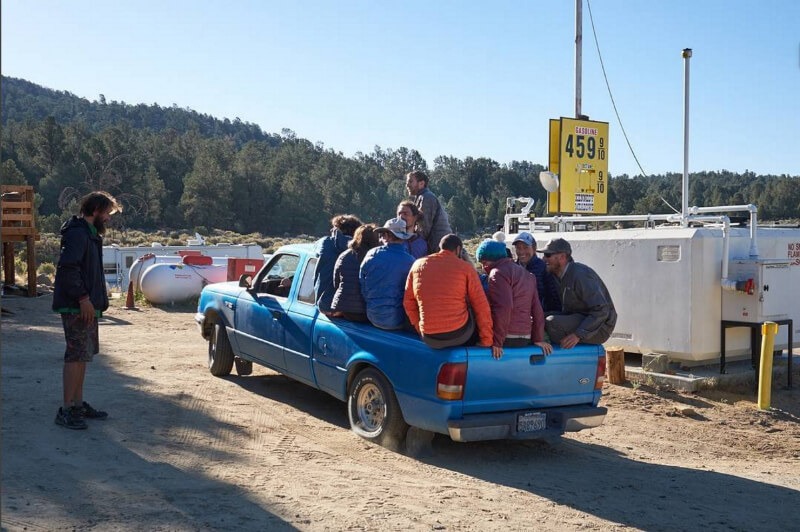 How do you prepare for such a trip in terms of planning, budgeting and packing?
I started with researching like a madman.
Forums upon forums were read to get the latest information and to see what last years season looked like.
Plenty of guidebooks existed, I chose to use one created by a hiker that goes by the name Yogi.
This guidebook placed a great foundation for the planning of my PCT hike, including
re­supply strategies, town maps, gear suggestions, statistics from precious hiking years,
etc.
With gear, essentially everything that you carry from your skin out, is very
important.
I did have one other thru­hike under my belt so I had more of an idea of what I
needed and what I could tolerate without.
I would suggest testing your preference over time, rather than in the moment.
Your amount of research and preparation is directly related to comfort on such an endeavour. Much debate can happen over what can and cannot be brought.
Some choose to carry more, some less.
I tend to lean more towards minimalism with these hikes and only bring what is absolutely essential. But do what YOU and your body prefer.
A good place to start is by doing a TON of research on the "Big 3," which are: Your sleeping
bag/quilt, your tent, and last but not least, your backpack.
These tend to be the heaviest and most used items, so these must fit with you and your style of hiking.
Packing for such a trip is the easiest part once everything is purchased. You just cram it
all into your nice new backpack and throw it on!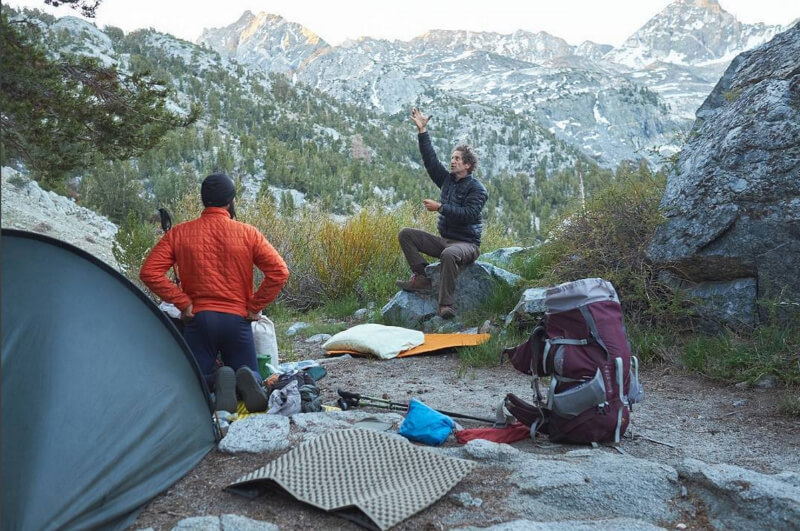 Do you hike alone or in a group? If you go with a group, how do you find and connect with the group members initially?
I start these trips on my own, but amongst strangers.
Connecting with these people is relatively easy since there is one thing in common, the very long, 2ft wide ribbon of dirt that stretches across the country.
Also, campsites are strategically placed along the trails to make walking over passes or re­supplying the next day more of a breeze.
So it's easy to find yourself asking to camp alongside strangers at the end of a long day.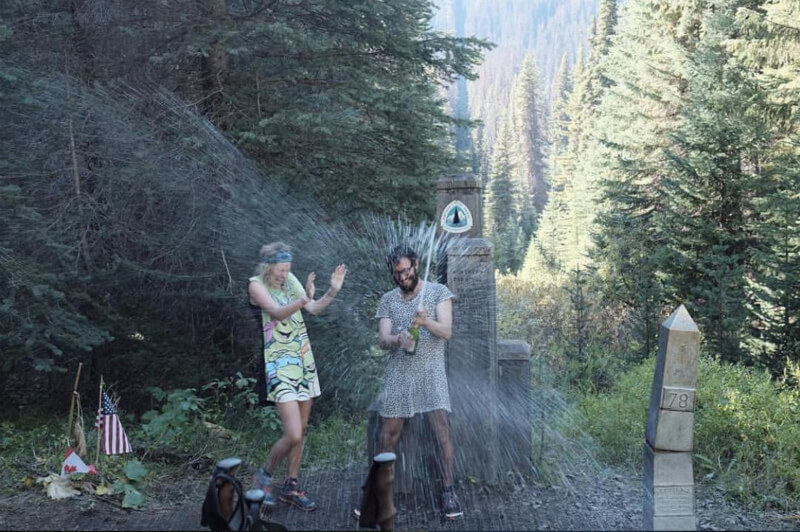 What is your favourite country to hike in and why?
I haven't really hiked in many other countries other than the US and Canada…
Probably the US because of the variety of climates, scenery, and accessibility for me.
I'm currently on a little trip in Europe though, doing a few shorter hikes in Austria, Switzerland, and along the coast of Italy.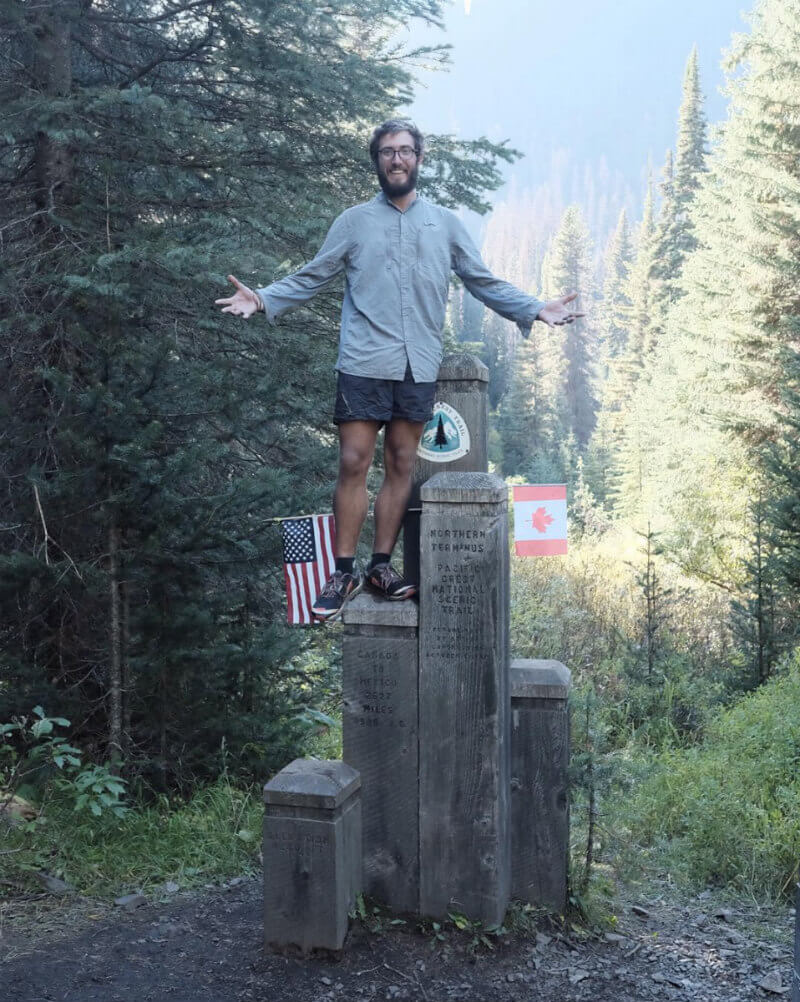 Where have you you found hiking to be most challenging? What challenges did you face and how did you overcome them?
Weather can be challenging when not prepared for it. It can be unpredictable in the
mountains and can roll in too quick.
Becoming prepared for this comes from time and experience with it, and you'll soon discover how to build a clothing/shelter system that best suits your needs.
For instance, during a rain/wind storm, some might prefer a full rain suit and pack cover with dry bags on the inside; others might only bring a rain jacket but use a compact umbrella in conjunction with it and merely a trash bag liner inside the backpack.
Learning to trust your body is another challenge.
Noticing the tiniest twinge in your calf or knee early can prevent bigger problems later, on such a long trip. Aka don't be a hero.
Rest and assess when your body tells you.
Shying away from painkillers such as ibuprofen also helps since these can mask pain and cause minor issues to become major, ending your trip.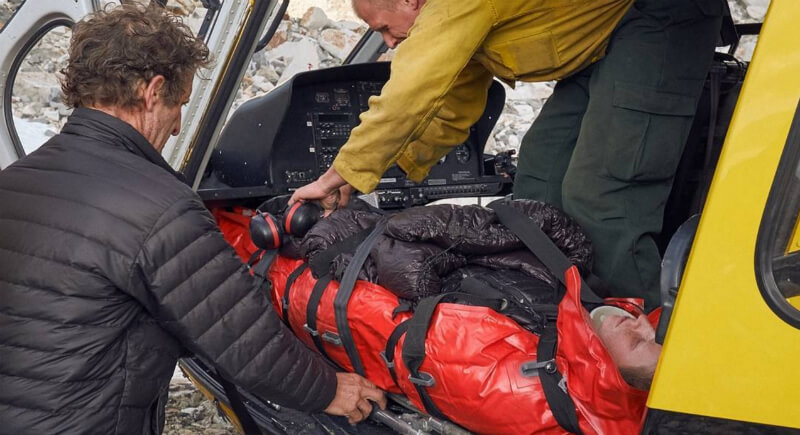 Approximately how much would you budget per day whilst traveling on foot?
When doing a long trail on average you can count on spending between $1-$­2 per mile.
That is, when not going on crazy spending sprees in the towns (staying in hotels, drinking
alcohol, or eating out all the time all the time).
However, you should definitely treat yourself when you deserve it, because low points are inevitable…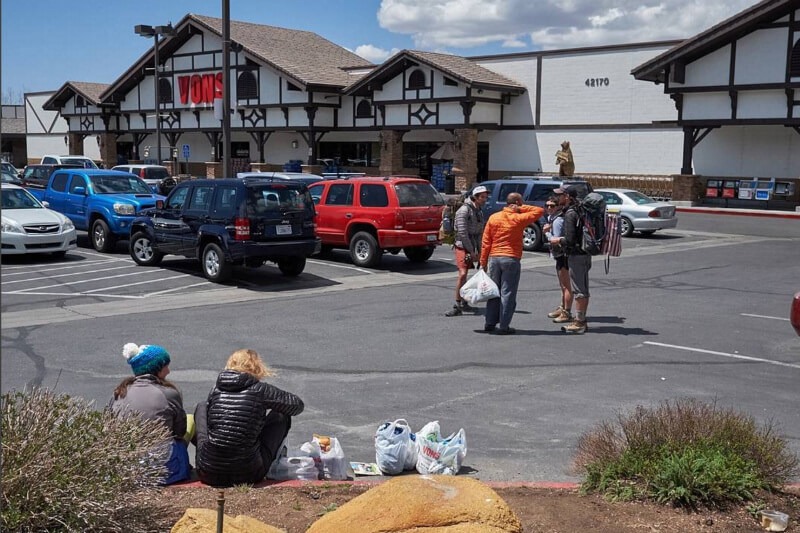 What is the most important thing you have learned through traveling on foot and with that in mind, what valuable hiking tips can you give aspiring hikers?
We pay a lot for our comfort.
I've found that I don't need much to survive and maintain that comfort and happiness, so being resourceful has become very important to me.
Some of the my most cherished moments have been on these trips, and incorporate the most amazing people who'll be remembered forever.
Treating people how you'd want to be treated is another thing.
The amount of caring, openness, and camaraderie out there is unbelievable, so every bit of relation you can muster is crucial to everybody's well being in the herd.
So taking more time to nurture relationships with others both on and off the trail is very important.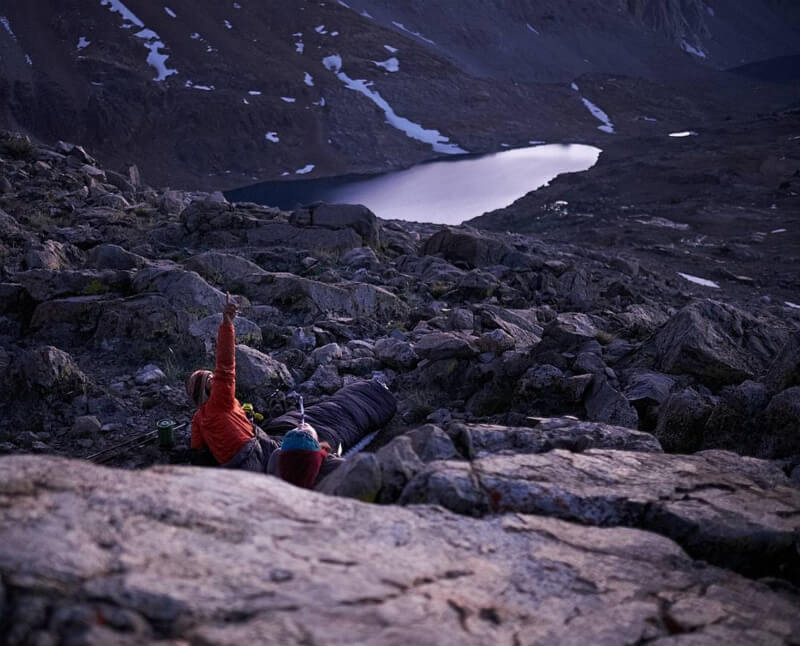 And finally, where do you plan to hike next?
At the moment I'm touring around Europe with a backpack.
I just finished a week long circuit in the Stubai Alps in Austria, and will soon be doing a stretch in the Italian Dolomites on one of the Alta Via trails.
However, in the spring of 2017 I'll be finishing my Triple Crown of hiking on the 3,100mi / 5,000km Continental Divide Trail (CDT). Can't wait!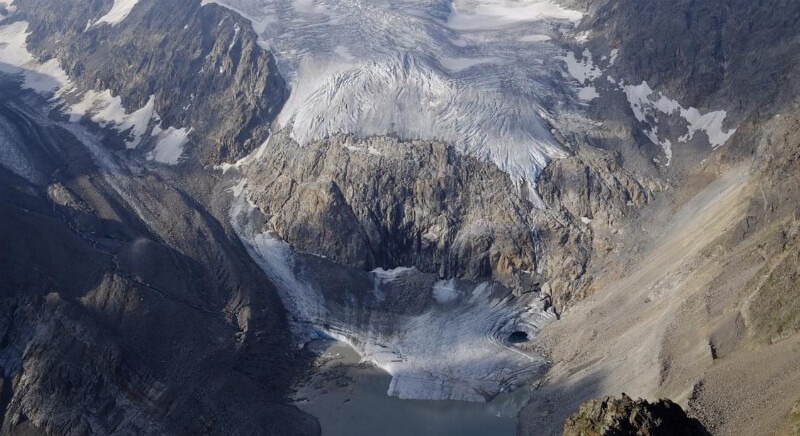 Jay, thank you so much for sharing your inspiring story and helpful long distance hiking tips!
Update!

Since this interview, Jay completed his hiking trip through Europe and is posting some incredible photograph's of his experience on Instagram. I highly recommend taking a look: @jayvandam.
---
Now it's over to you! Leave your answers below…
Are you considering taking to your first trail and looking for more hiking tips and advice? Ask away!
Are you an experienced hiker and have some more hiking tips to add to this? Please share!