Anna Nishanian is an LA gal who discovered her passion for traveling near and far when she received her first Pen Pal many years before social media even existed.
Nowadays, she strives to travel as much as she can, taking at least one international trip every year.
When I stumbled across Anna on Instagram, I was so inspired by her beautiful photo's from around the world that I asked her to share her international travel tips and experiences with you guys.
From this, I hope that you find the inspiration and motivation you need to travel somewhere new and experience life from another point of view, even if it's within your own backyard.
This Girl Shares Her Practical International Travel Tips After 10 Years Of Wandering
Pin these international travel tips to your travel board on Pinterest >>
Tell us about yourself…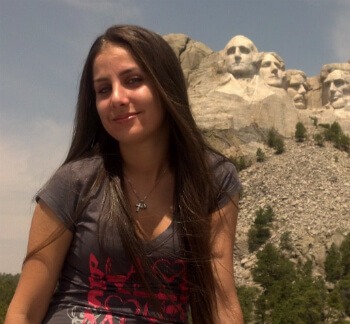 My name is Anna and I am from Los Angeles, California.
I recently graduated with an MBA from Pepperdine University and was fortunate enough to study abroad, where I lived in Oxford, United Kingdom for a semester.
It has been one of the best experiences I've had.
I am an avid traveler, whether it's traveling internationally, domestically or getting away to the next city for the weekend.
I try to take at least one big trip every year and by "big" I mean overseas.
When did you first start traveling independently and where did you go?
I first started traveling independently when I was about 19 years old.
It started off locally (San Francisco, San Diego, Las Vegas) and then soon turned into domestic (New York, Miami) followed by international (Costa Rica, Europe).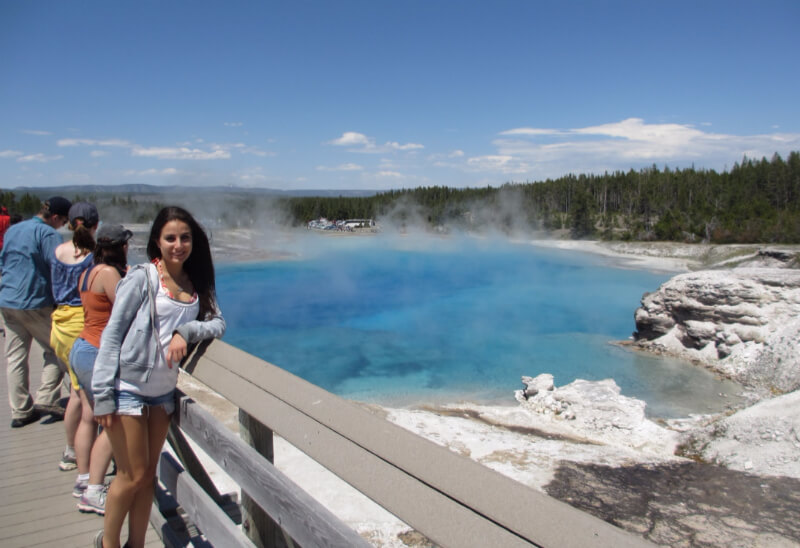 What then inspired you to travel more?
Back in 2000, when the internet was still new and prior to social media such as Facebook, there was a website called Penpals.com where you could find pen pals from around the world to write to.
Being a young teenager at the time, I thought it was the coolest thing to connect with someone from the other side of the world.
I was a member of this site and had four pen pals I wrote to…
Two of them were from Russia, one was from Germany and the other from South Africa.
We would send each other pictures and handwritten letters with little gifts and souvenirs.
I remember getting postcards from around the world from my pen pals and becoming fascinated by the beauty and culture of other countries.
I would also watch shows on the Travel Channel where they would show exotic destinations and beautiful countries; the beaches, the old buildings and architecture, the food and traditions, the lifestyle, everything.
I wanted to learn more about other cultures and people from other parts of the world.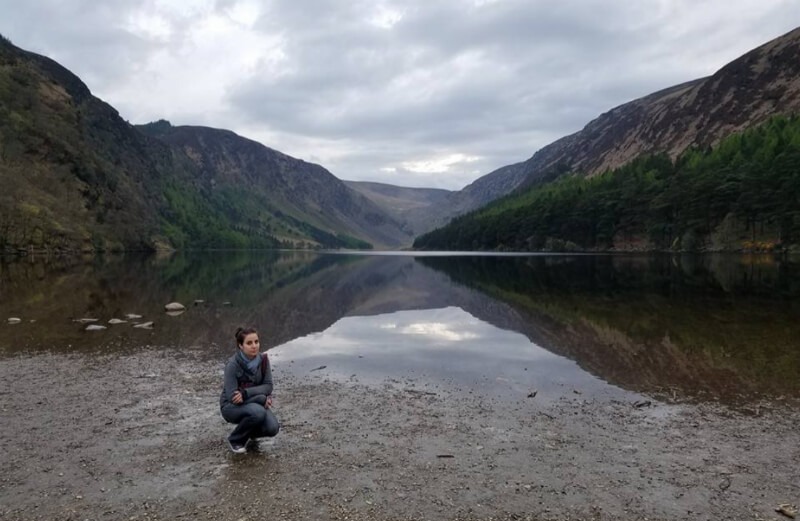 What is your favourite travel destination and why?
I don't have one favourite destination because each place I've been to has their own unique beauty to it.
Edinburgh, Scotland and Ireland were very beautiful countries with their green fields and hills with horses and cattle roaming around.
New York is beautiful with all of the sky scrapers and lights flashing at night.
Italy is nice with its rich culture.
However, my favourite travel memory has to be the road trip I took during the summer of 2012…
It was with my family and we traveled through eight states (Arizona, Utah, Colorado, Idaho, Wyoming, Montana, Nebraska and South Dakota).
It was so much fun learning about the American culture and seeing it in person.
I was able to attend my first rodeo show, went white water rafting, swam in a hot spa and had my first buffalo meal for dinner.
I also had the opportunity to visit Yellowstone National Park and the Grand Canyon, drive through the beautiful Colorado Mountains, see landmarks such as Mount Rushmore and the Utah arches and stand in 4 states at once at the four-corner landmark.

Where have you found traveling to be most challenging? What challenges did you face and how did you overcome them?
Some challenges I've encountered while traveling were cultural and language barriers.
Sometimes, I forget that I'm in a different country and that they have different values and thought processes than Americans.
For example, in France, when I was dining, I asked for a substitution for one of my meals and made a request to the chef.
It is very common and normal to make special requests at restaurants in the states, however I learned that in France, it is actually an insult to them.
In Middle East (Lebanon, Armenia, Iran) I learned that if you get invited to someone's house and they offer you food, you must have some, or else it is insulting.
In Russia (or any former Soviet country) if you are sitting on a bus and an elderly person hops on, it is the responsibility of the young adult to give up their seat to that older person, otherwise you are portrayed as rude.
In the states, it's not really an obligation, but more of a kind gesture.
Another example I've encountered is in Arab countries such as Saudi Arabia, where women do not have the right to drive a car without a man in the vehicle and a man is not allowed to shake hands or hug a woman.
However, men do kiss each other on the cheek as a form of greeting, which in the states is portrayed as something completely different.
When it comes to traveling in a non-English speaking country, getting around can be a bit challenging when you don't know the language.
When I was in Costa Rica, some of the locals didn't speak English fluently, and so communicating with them in the taxi and/or asking for directions was a bit challenging.
One way I overcame this challenge was by traveling with a friend who knows the language (luckily my boyfriend spoke Spanish) or using the Google Translate app to help me get by.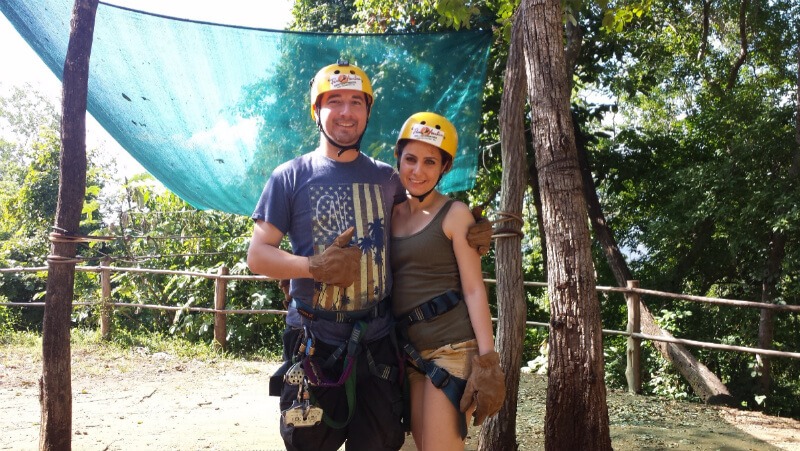 What is your travel style and what kind of impact does this have on the way you budget, save and earn money before and during your travels?
The way I see it is that you're on vacation and you're only going to travel to that destination once in your lifetime (maybe twice), so don't cheap out.
Spend the money on exotic restaurants and authentic food (you may not have the opportunity to have great food like that again).
Spend the money on tours and outdoor adventures, but be careful. Sometimes, there can be scams and people will rip you off.
Always read reviews on that particular company and ask around.
Hotels usually know the safest ways to travel and booking through them is always your best bet.
I enjoy shopping when I travel and always find unique styles and fashion that you don't find in the states.
I like spending money on gifts and food for myself, family and friends.
Once my trip ends, then I become a little more economical and try to spend less.
However, when I'm traveling I like to enjoy and spend a little more on the experience.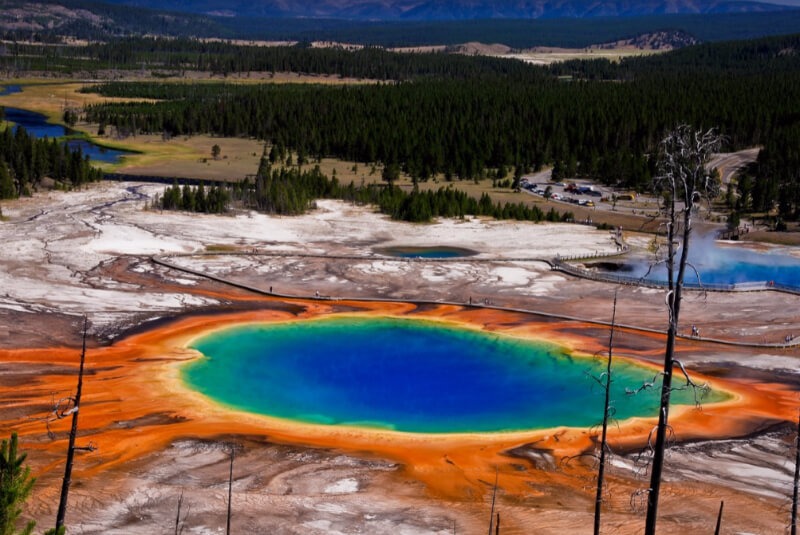 How do you budget and pay for travel / What pre-travel money saving tips can you give us?
I have a travel fund where I save a little bit of my paycheck into my fund every month.
I like to save around $100-$150/month.
You would be surprised to see how much you can save by doing this.
Also, I try to use websites that offer travel deals when booking flights and hotels. They usually save me anywhere from 15-40%.
Also, when booking a flight, the best days to buy are Tuesday mornings and evenings (8am and 6pm) because that is when you will find the cheapest rates (6-8 weeks prior to the trip) and sometimes on Thursdays.
Searching mid-week for flights produces the best deals…
Flying on a Tuesday, Wednesday, or Saturday are the cheapest days of the week and flying during off peak hours, mornings and red eye (12:00am-7:00 am), are usually cheaper.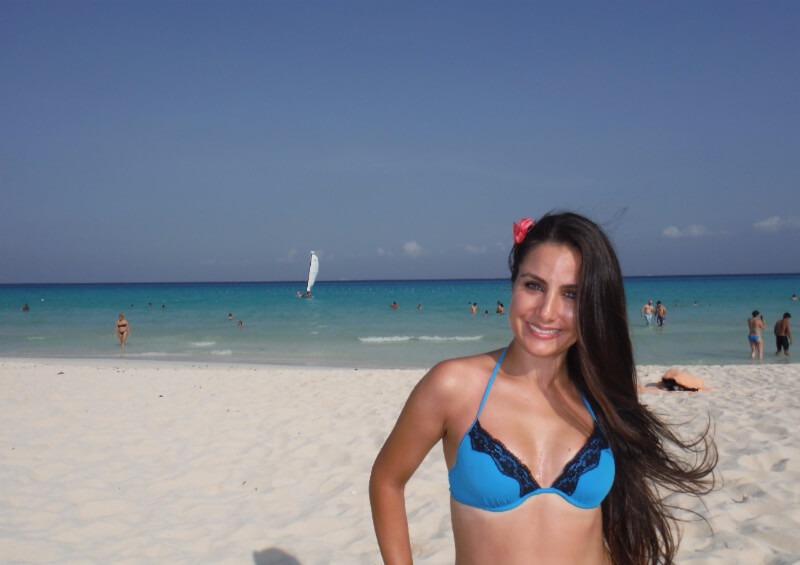 What are your top go-to resources for booking flights and accommodation?
One of my favourite websites for booking hotels is Hotels.com because they have a generous free cancelation policy on most of their hotels (not all though, so you have to pay attention).
They also have a "Match the Price" policy where if you find a cheaper rate for the same exact hotel on the same day anytime before the day of the trip, they match the price.
This has helped me save a lot of money on hotels, especially in Europe.
I also like to use the website Trivago to help me find the cheapest rate on any hotel I want. It tells me which website has the lowest rate for the hotel I plan on staying at.
For flights, I use Cheapflights. They are good with helping you find airlines with the cheapest rates.
Some of my other top resources for booking flights and hotels are Groupon and Living Social…
These two are great websites I like to use when planning trips. They always have good hotel deals and sometimes week long trips with tours and hotels included.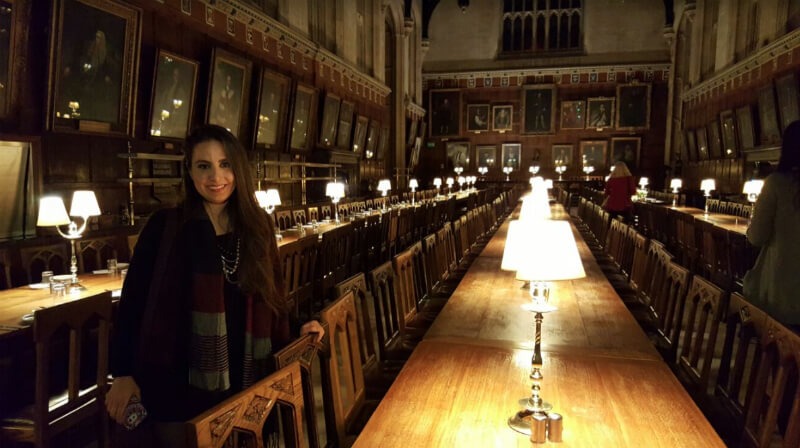 What is the most important thing you have learned through travel and with that in mind, what international travel tips can you give aspiring travelers?
Enjoy the time you have, be wise about your surroundings, and don't second guess doing what you really want to by becoming worrisome over the cost of doing it.
Remember, unless you plan on going back often, it may be your only chance to pursue some of the adventures you've dreamed of taking, and eating at the restaurants you've always wanted to.
Do it, live for the moment, and don't have any regrets.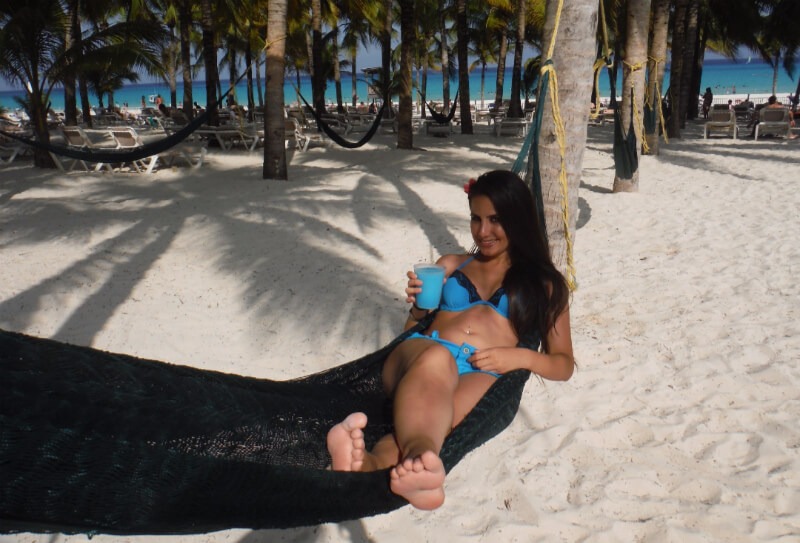 And finally, what have you got planned next?!
I really want to start a blog about all my travel adventures.
I want to provide travel tips, share pictures and restaurants and make it a travel guide kind of page for other people who love traveling and need tips.
I also plan on taking a trip to Greece next year… It's a country I've always wanted to go to.
I'm thinking about making it a cruise, so I can also go island hopping.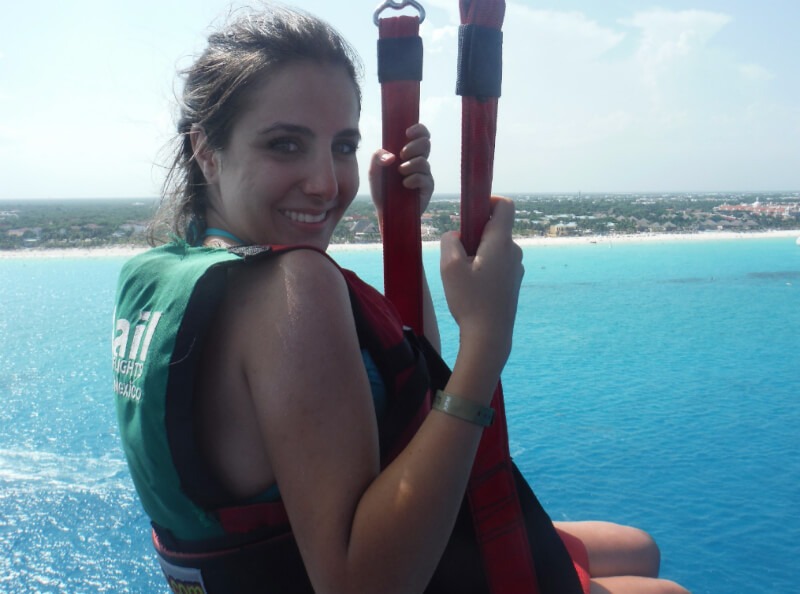 Anna, thank you so much for sharing your inspiring experiences and helpful international travel tips!
To follow Anna on her next adventures, including her upcoming Greece trip, remember to check out her Instagram: @travel_adventures_xo
---
Now it's over to you! Leave your answers below…
Are you considering taking to your first trip abroad and looking for more international travel tips and advice? Ask away!
Are you an experienced traveler and have some more international travel tips up your sleeve that you would like to add? Please share!