Ariel Berdeja is a professional photographer who was born and bred in Jonquière, a small town in the province of Quebec. We were curious as to what it's like to live and travel in Quebec so we decided to ask him a few questions. Here he shares his helpful Quebec travel tips as a local. In this interview you will learn:
Where to stay in Quebec
What to do in Quebec
The challenges you may face as a traveler in Quebec
The cost of traveling in Quebec
Why you should visit Quebec
Insider's Guide: Essential Quebec Travel Tips You Need To Know Before Visiting
No time? Come back later… Pin these Quebec travel tips to your travel board on Pinterest >>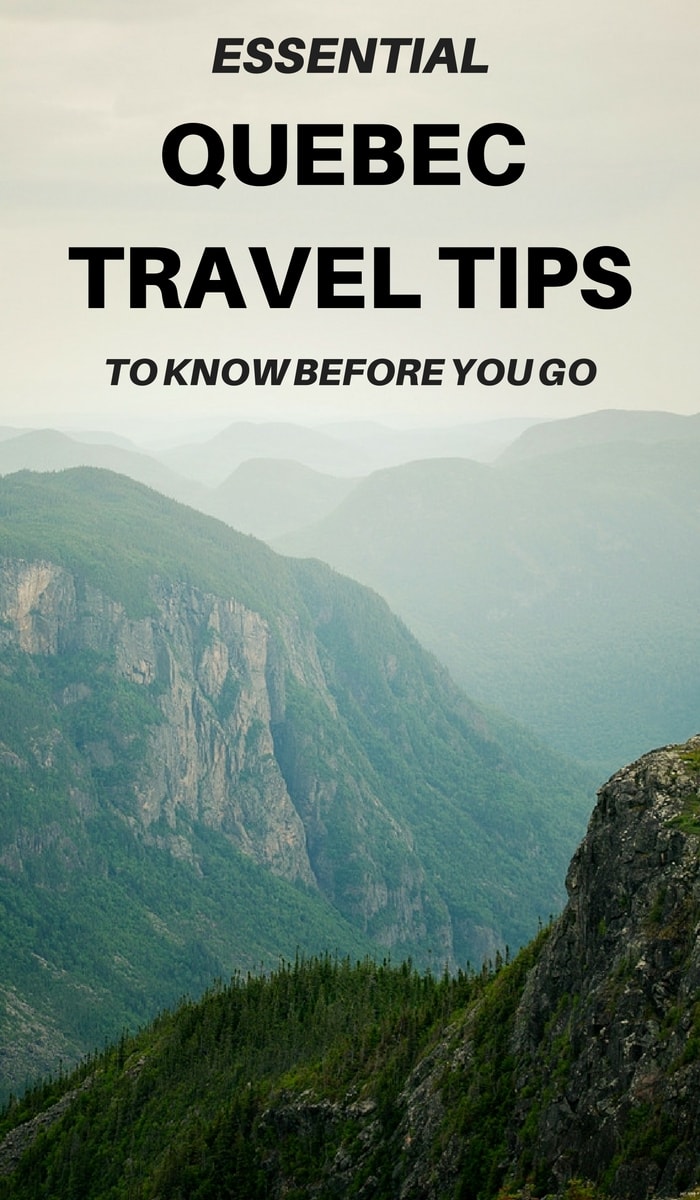 To start, could you please give us a short introduction about yourself, where you're from and what you do?
Hi, my name is Ariel Berdeja, I'm a professional photographer based in Québec city, Canada.
How long have you been living in Quebec?
I grew up in Jonquière, a small town in the province of Québec and I moved to Québec city 8 years ago.
What is it that you love about Quebec and has it inspired you to travel more around the country?
What I love about Québec is the diversity. We have beautiful national parks, and there's a lot of space between towns, so road trips are always fun.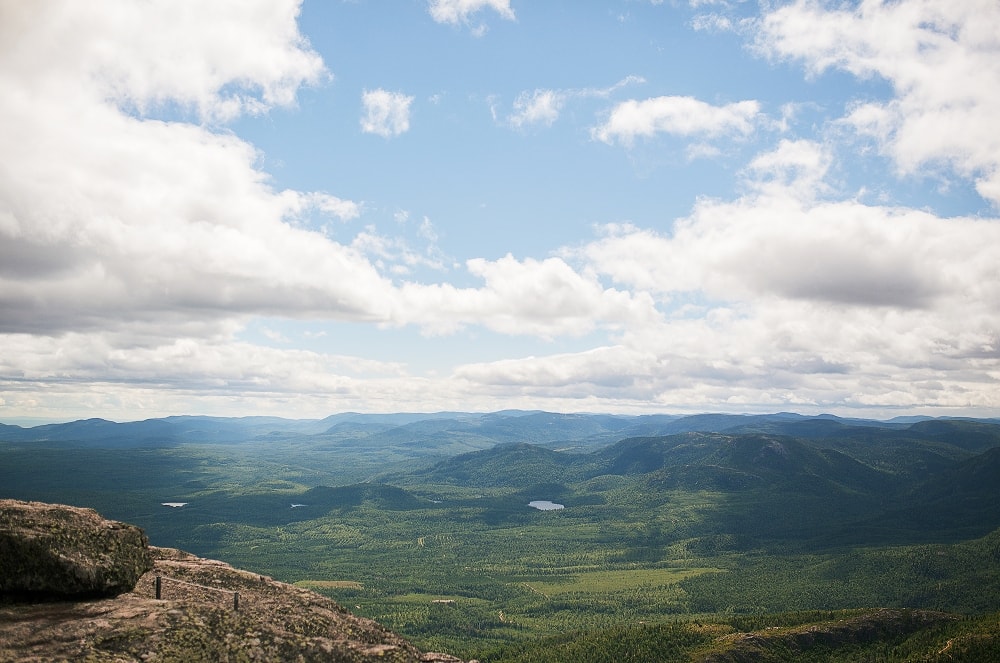 Which places in Quebec are your favourite and why? Would you recommend these as travel destinations? If so, where do you recommend staying?
I loved my road trip around La Gaspésie; this place has the greatest seafood and sunsets.
There are many motels in this area with good views. My favourites were the Auberge de la Pointe in Rivière du Loup and Auberge des Trois sœurs at Percé.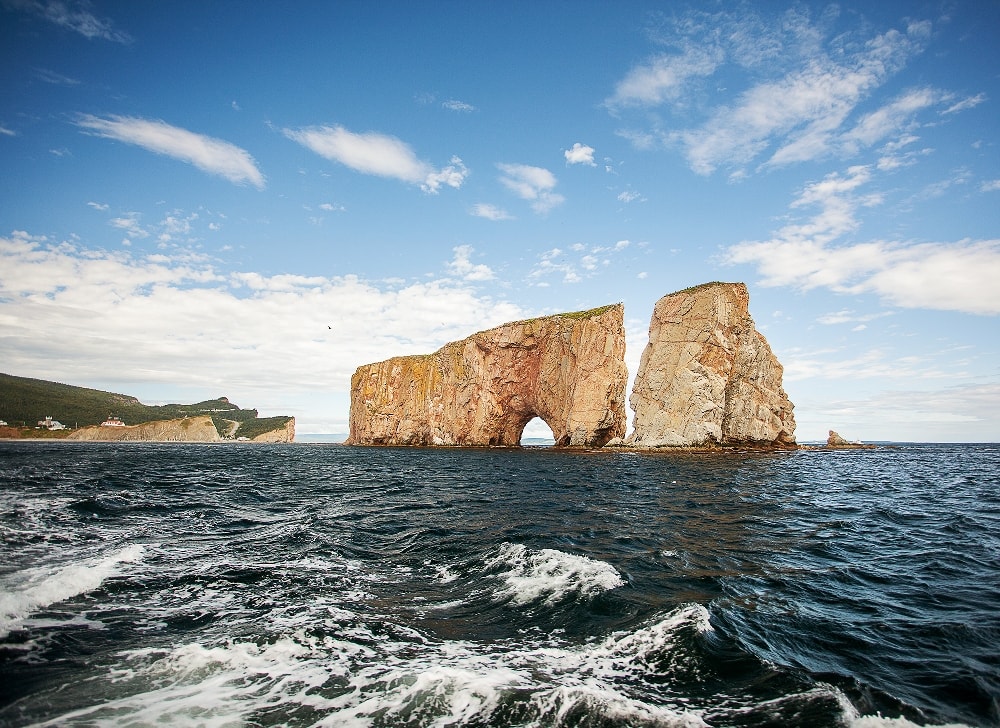 Your absolute top things to do in Quebec?
Ile de Bonaventure National Park – Gaspésie
Hautes Gorges de la Malbaie National Park – Charlevoix
Jacques-Cartier National Park – near Québec city
Visit old Quebec – Québec city
Orléan island's vineyards, I recommend Isle de Bacchus and Ste-Pétronille – Québec city
Festibière – it's a beer festival in august in the old port of Québec city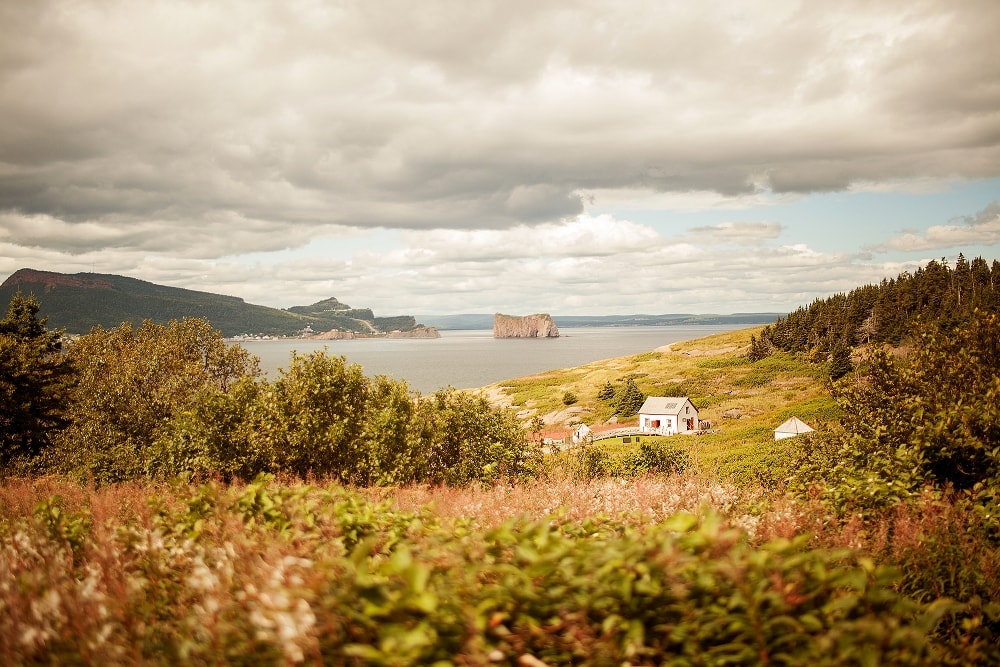 What challenges do you face in Quebec and how do you overcome them? Should people planning to visit Quebec be aware of these challenges?
The biggest challenge is probably the weather.
In winter we can receive a lot of snow and it can be very cold. This is mostly in February and sometimes the temperature can get as low as -40°C.
In the summer it's not rare to have two weeks of rain in a row but if you're lucky, it's warm, sunny and the average temperature is about 25°C.
In winter there are a lot of activities to overcome the cold such as ice skating, snowboarding, ice fishing, dog sledding and of course, hockey.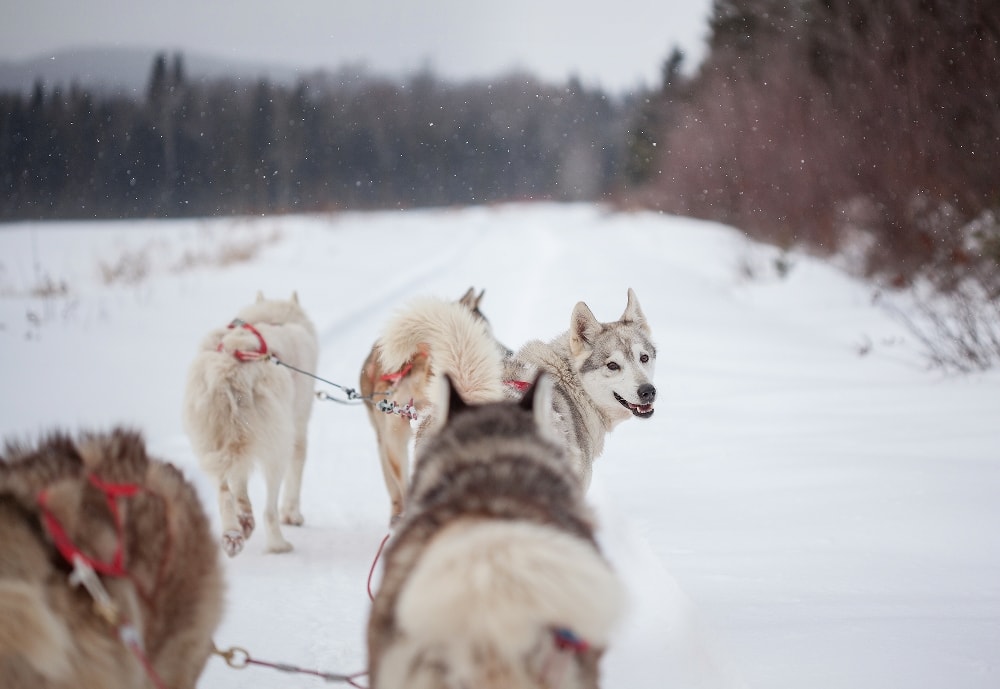 In your opinion, what is the best way to travel in Quebec and why?
In my opinion, the best way, if you go in smaller towns, is to look for motels. A lot of them have beautiful views at a low cost.
If you are staying in Quebec city or Montréal, Airbnb will probably be a better choice if you're on a budget.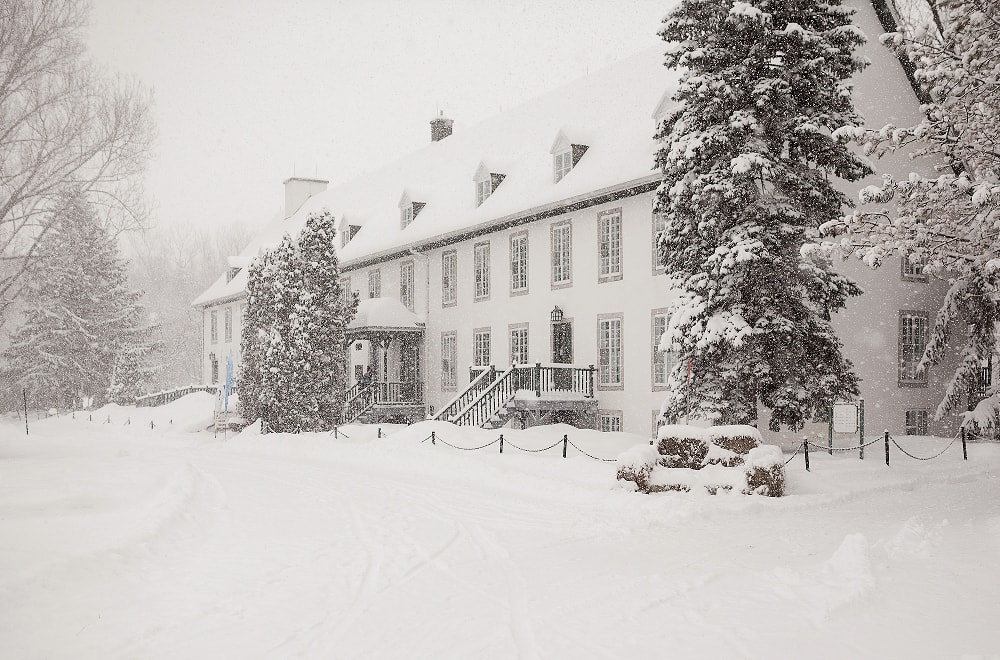 Based on this, what is the approximate cost of traveling in Quebec (accommodation, food, transport, entertainment)?
It's difficult to say depending on what you want to see but with $1,000 Cad, you should be set for a month.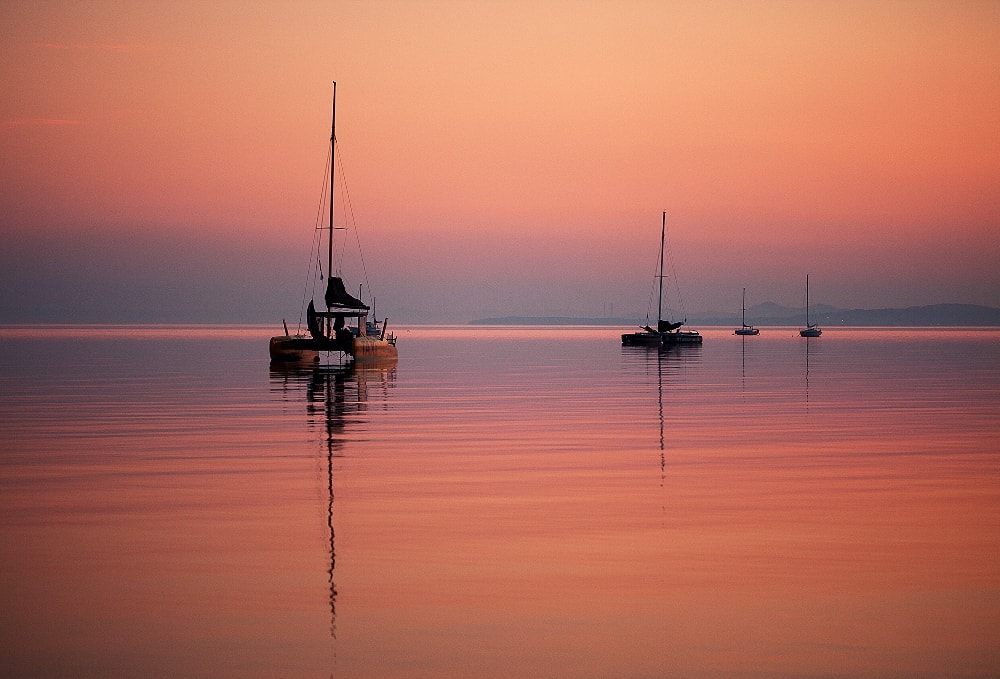 Can you share with us three important Quebec travel tips to know before visiting?
The spoken language here is French; almost everybody understands/speaks English, but we always appreciate when tourists know some French words: If you start with "bonjour" and "allez-vous", which means "hi, how are you?", everybody will love you.
You need to bring different kinds of clothes… In summer it can be very warm during the day and sometimes freezing at night.
If you are planning to come in the last two weeks of July, it's important to know that this is the "construction holidays". So with all the construction workers on vacation, it's hard to book camp sites, hostels, activities and prices rise.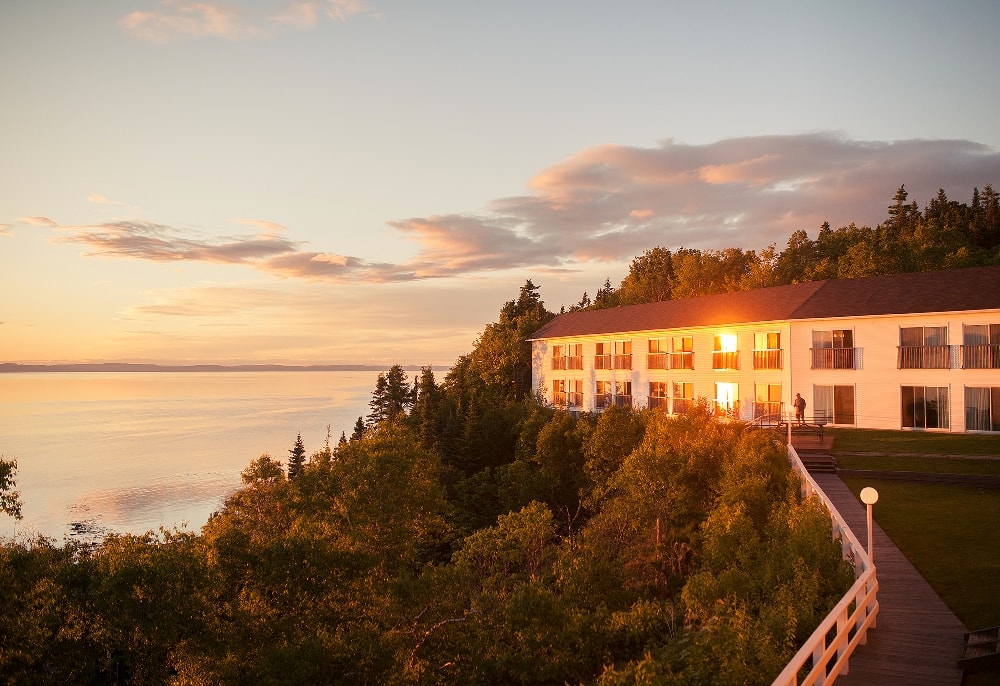 And finally, do you have any last words to inspire everyone reading this to travel to Quebec?
If you can come in fall, you will see that is the best time of the year. It's not too cold and it's very colourful… the trees are all orange, red and yellow.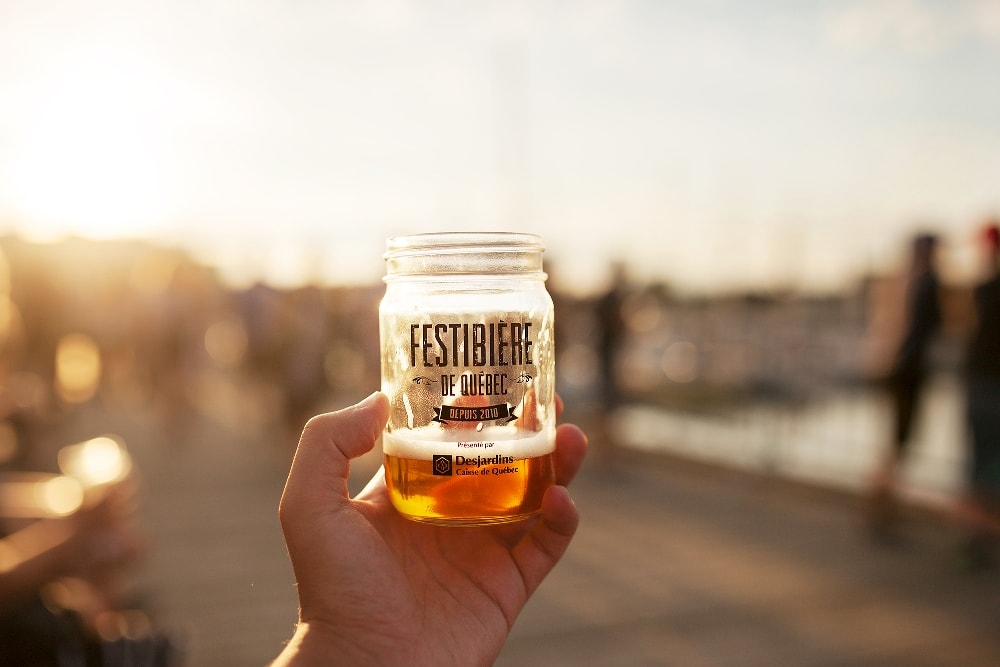 Ariel, Thank you for sharing your best Quebec travel tips!
To learn about Ariel's next adventures in Canada, remember to follow him on Instagram: @aberdeja

---
Quebec Travel Resources
Quebec Accommodation:
To start looking at your accommodation options in Quebec, choose Hostelworld for budget, Booking.com for comfort or Airbnb for local (and get $25 off).
Quebec Flights:
If you are traveling to Quebec, it is beneficial to use a flight compare site to find the cheapest flights. We recommend and use Cheapflights.com.
Click here to compare and book cheap flights to Quebec
---
Now it's over to you reading this! Leave your answers in the comments section below…
Are you planning a trip and looking for more Quebec travel tips? Leave your questions below and we'll help you out!
Have you been to Quebec and know some more Quebec travel tips to add to the list? Let us know!
---
Are you interested in being a featured traveler and sharing your travel tips?
Click here to send an email to us
Share a few words about yourself and your travel experience as well as a link to your blog or favourite social media channel
We'll be in contact!