Traveling has never been easier, more convenient, or more comfortable. With the rise of technology and the problems that accompany it, travel companies who want the best for their clients need to be in constant pursuit of convenience and innovation.
Read on and discover some of the most innovative travel companies in the world and the reasons why these companies are changing the way the world travels one step at a time.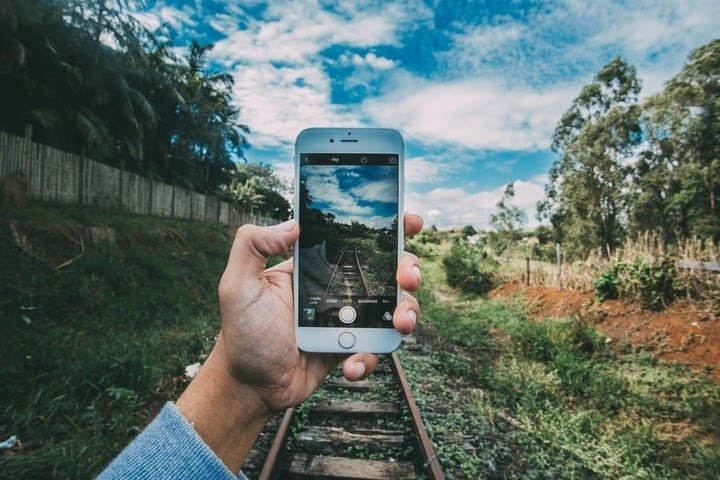 Hopper
Hopper is every indecisive travelers' best friend – its flight-booking tool predicts airfares and alerts flyers to price drops to make sure users get the best deals.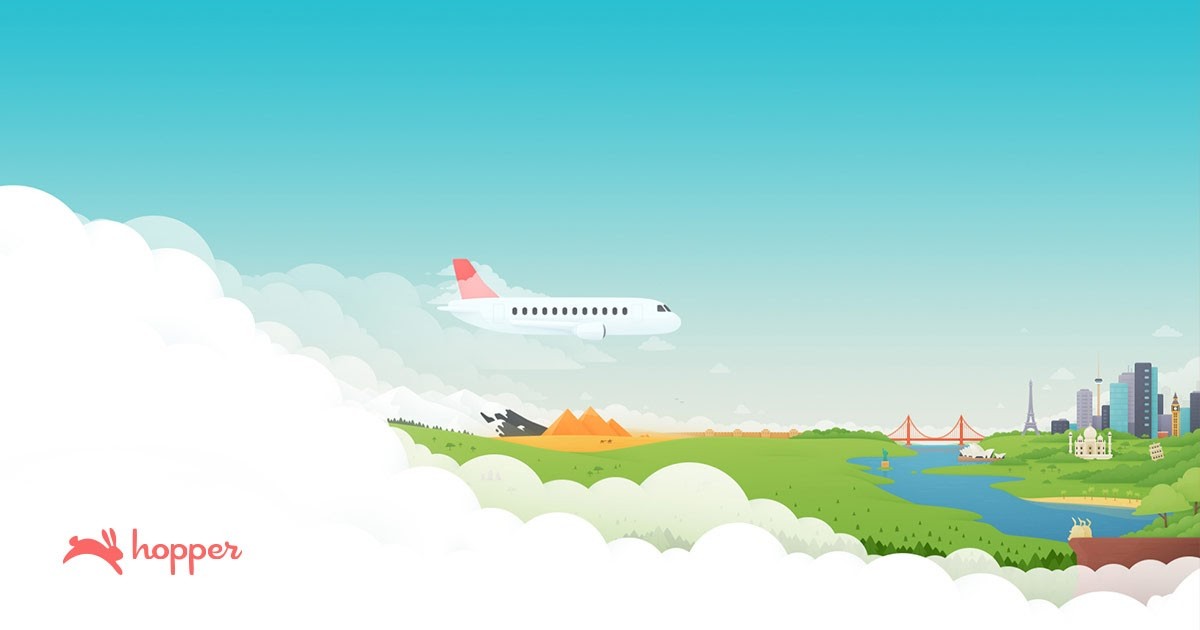 The company also developed a similar hotel-booking tool covering over 620,000 properties across 2,500 cities to help travelers book their accommodations.
To sustain the company's innovation, Hopper launched a flight price-freeze option that lets users put airfares on hold before booking for a small deposit. The company is also committed to offsetting the carbon emissions of every flight and hotel booking it sells, showing that innovation can be sustainable, too!
Hipcamp
Hipcamp, a camping booking site, brings innovation to its platform by involving local landowners across the US, especially those with commercial agricultural properties. The company developed an ingenious system to predict demand in various areas and invested in the further development of these tools to help landowners list their properties on the site.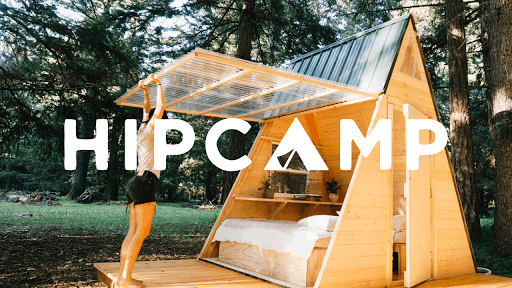 The app also launched "Extras," an add-on that allows the hosts (landowners) to sell and market additional services and products, ranging from rentals, food, firewood, and other essentials, to make every stay a unique experience.
Hipcamp rocks innovation by providing camping opportunities for travelers and helping landowners gain profit from their land, which has been deemed unusable due to the pandemic.
Getaway
True to its name, Getaway provides endless opportunities for secluded retreats and vacations. The five-year-old company's claim to fame is providing vacation destinations that are modern, sleek, stylish, and are located deep in the woods, far from major urban areas.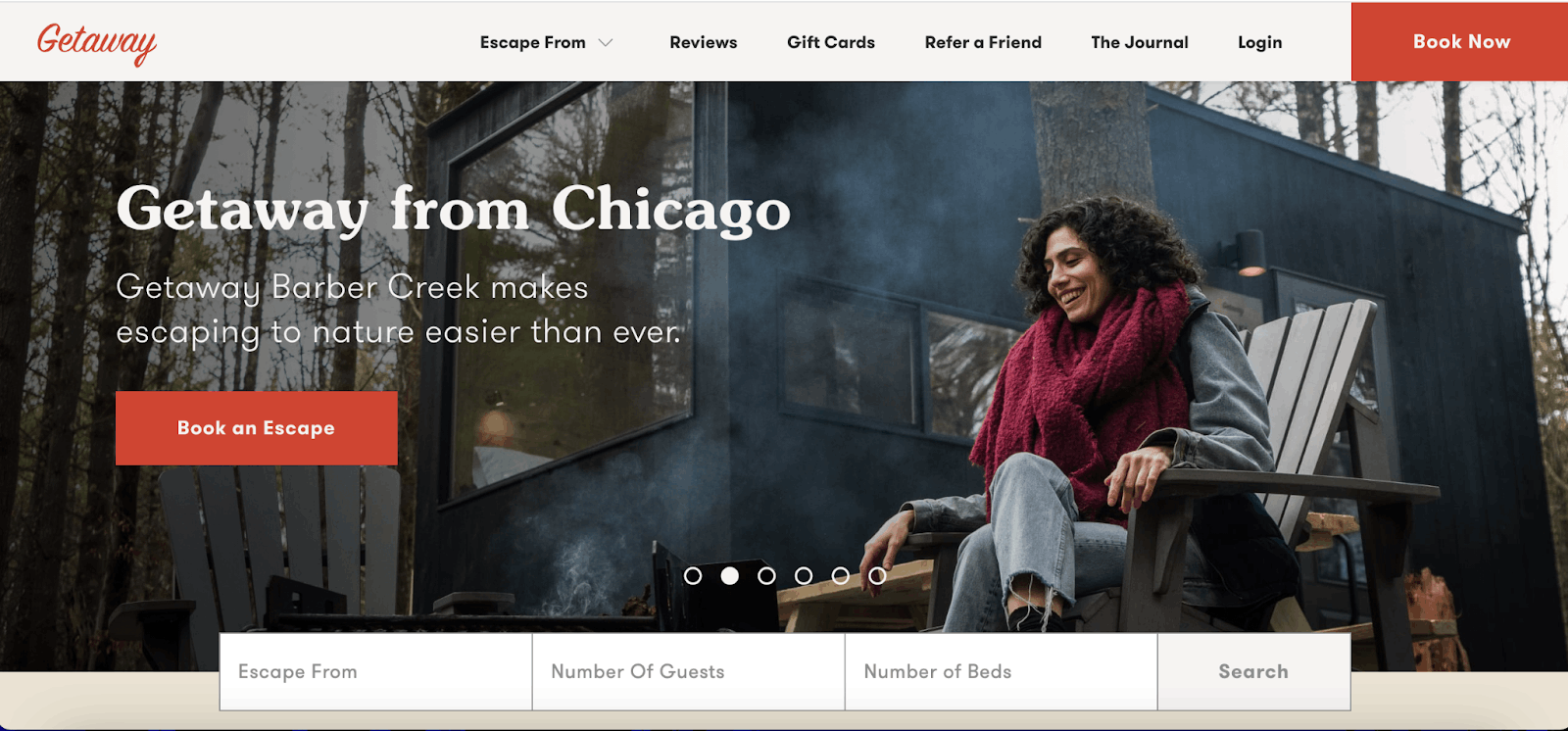 Moreover, its destinations do not have TVs and WiFi access, making it a dream vacation and perfect for a digital detox. The single-room cabins listed on Getaway are impressive and notable, furnished with full bathrooms, gallery windows, outdoor fire pits, and sleek kitchenettes.
The company guarantees total relaxation and detachment from the world while staying in their exclusively listed properties on their site. While some may think that third-party booking sites are crucial, Getaway's growth and expansion prove otherwise. As of early 2021, it has 16 wooded campuses and 527 cabins ready for use.
Intrepid Travel
Intrepid, a tour operator company, famed for its small-group adventures to the grassroots, recalibrated its operations to reduce its impact on the planet. From being a carbon-neutral company since 2010, Intrepid Travel is now the world's first-ever tour operator to set emission reduction targets through the Science-Based Targets Initiatives.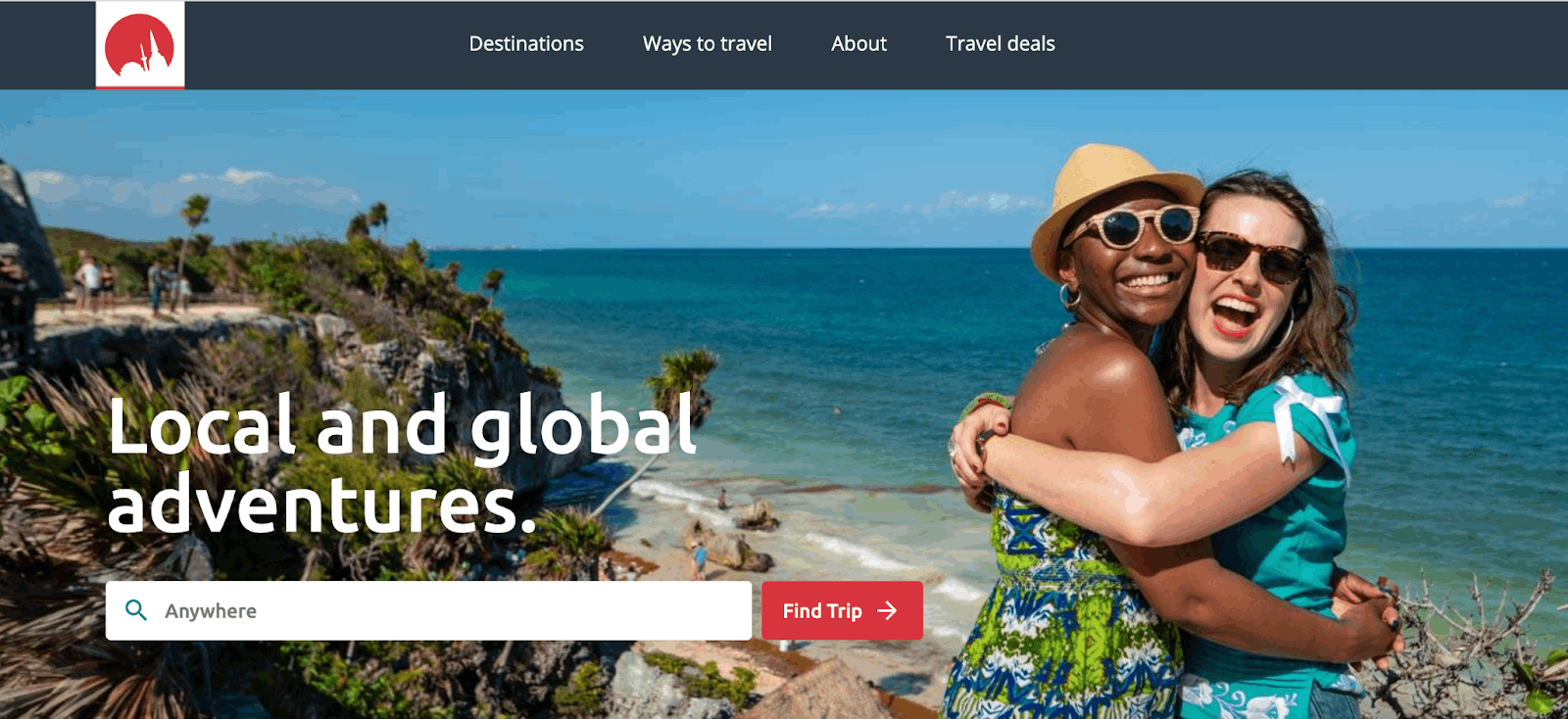 The Science Based Targets Initiatives is a partnership between organizations like the United Nations Global Compact, Carbon Disclosure Project, and the WWF.
Through this intervention, Intrepid will not only offset internal carbon outputs by transitioning to renewable energy sources by 2025, but it will also focus on areas closer to home that will be built with lower carbon transportation.
Journera
Journera is truly an ingenious solution that solves one recurring problem plaguing travelers: automatically arranging and modifying trips and reservations in real-time. This platform, created by a travel-savvy team, has been a staple in the travel market and has been adopted by a fair share of big names in the industry.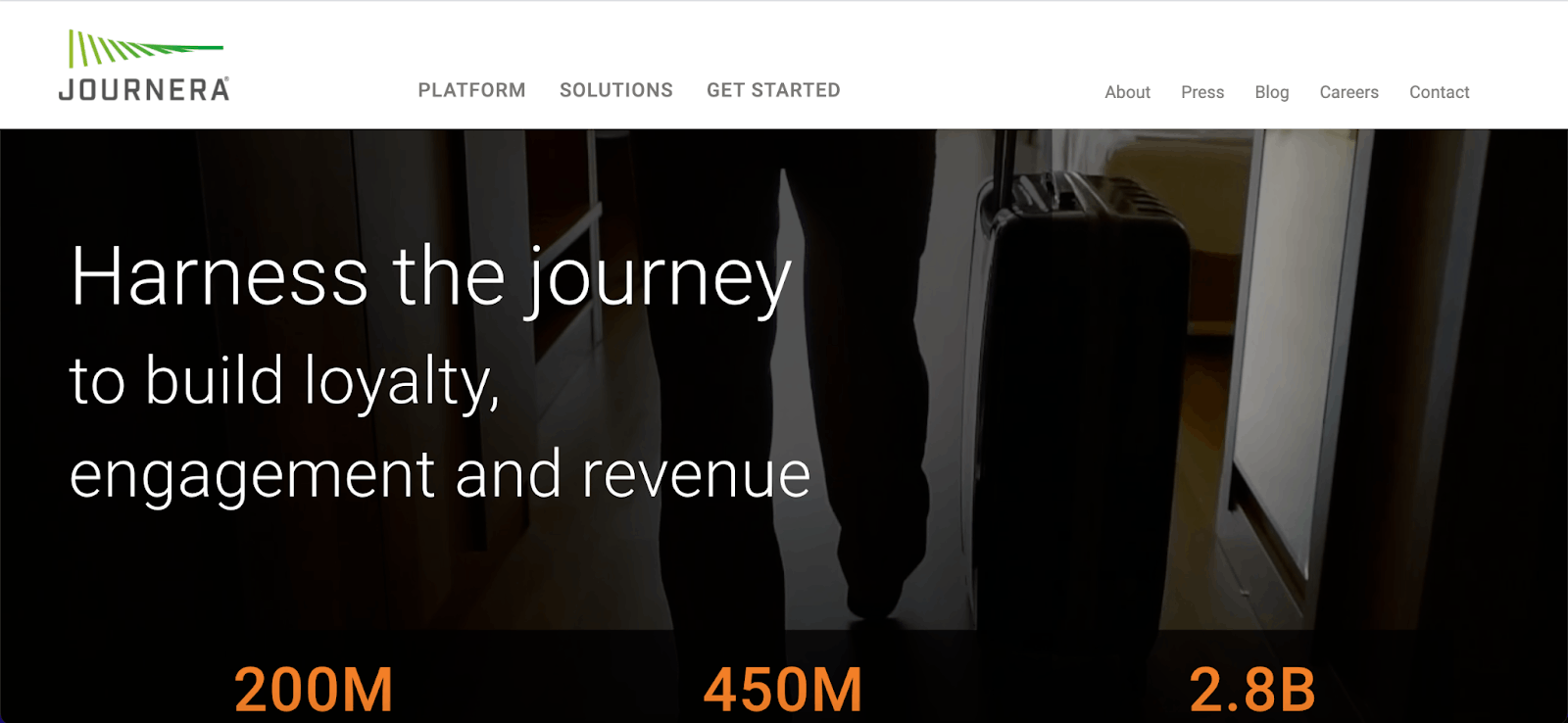 Journera works by linking up all of the traveler's reservations, from hotels, rental cars, and flights. If a flight arrives ahead of schedule, the rental car pick-up and hotel check-in schedule are updated to reflect the changes.
Through this innovation, streamlining your travel is made possible without any hassle. You no longer need to call several agents and open various apps because this app does it for you. This platform deserves five stars for convenience.
MCR/Morse Development
MCR/Morse did an incredible job with the unused Trans World Airlines Flight Center, left sitting around, by transforming it into the JFK's TWA Hotel.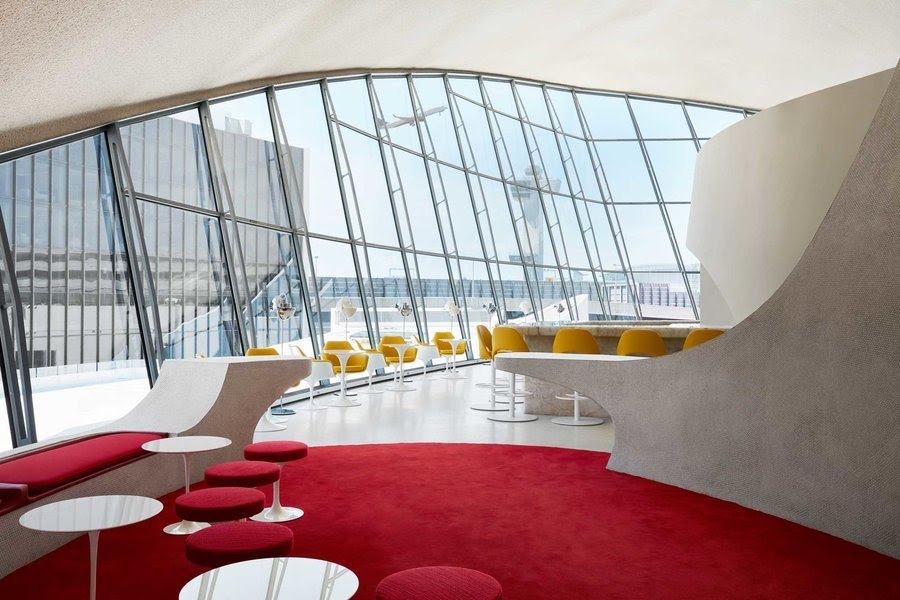 Guests can travel back to the 1960s with its vintage vibe, retro split-flap departures board, and authentic lobby decor that mimics a 1960's hotel (it has a 1962 Chrysler Newport and payphones!).
Good news for budget travelers, too: the airport hotel's rates are highly affordable for as low as $100 a day and $249 a night. The TWA Hotel also pioneered the short-term stay program, where guests can book rooms for four hours. Guests can extend their stay by stackable four-hour intervals.
Pittsburgh International Airport
When it comes to inclusivity, Pittsburgh International Airport shines best. As a bastion for innovative concepts to make flying easier for people with disabilities, the airport certainly delivers and continues to transform the airports into an inclusive space.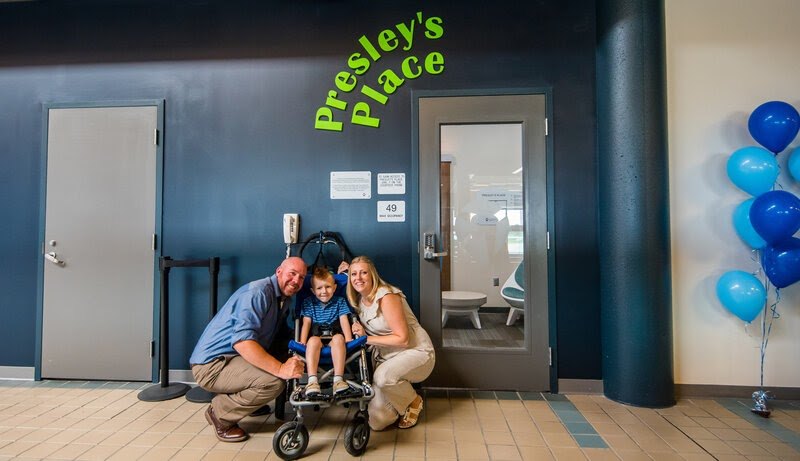 Its NavCog app, which helps visually impaired and blind travelers navigate large indoor spaces, is powered by 600 Bluetooth beacons and is located in the airport's bathrooms and escalators. The airport also introduced a calming environment for people with sensory processing sensitivity, such as autism, called Presley's Place.
Presley's Place features a 1,500- square-foot private, soundproof area with individual rooms, each with adjustable lighting and calming activities for travelers to try before or after a flight.
Ennismore
Ennismore, the parent company of several hospitality establishments such as Hoxton Hotels and Gleneagles in Scottish, provides many gimmicks and innovative concepts to help hotels stay afloat.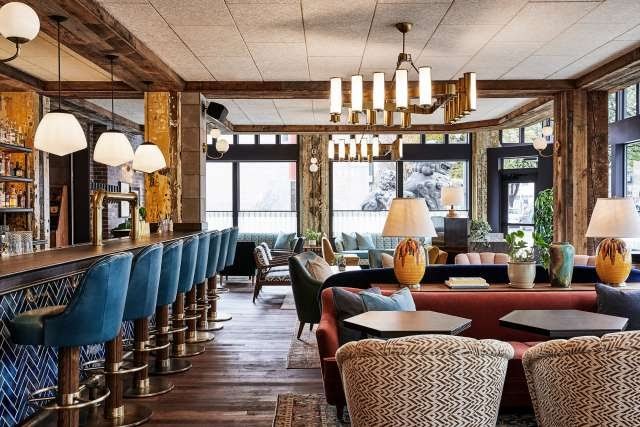 Through Ennismore, Hoxton Hotels attract locals by leveraging their specialty cuisines and creating a pop-up glamping retreat at its Oxfordshire property. Its claim to fame is Flexy Time, which provides a complimentary 24-hour flexible check-in and check-out period for guests.
Pivots like these paved the way for Ennismore to partner with the hotel industry giant Accor and its properties under a new lifestyle brand, also taking the name Ennismore.
Airbnb
Airbnb did an excellent job in attracting clients and regaining the trust of its hosts by offering to pay partial payments for refunds instead of the previous scheme where hosts had to shoulder the refunds.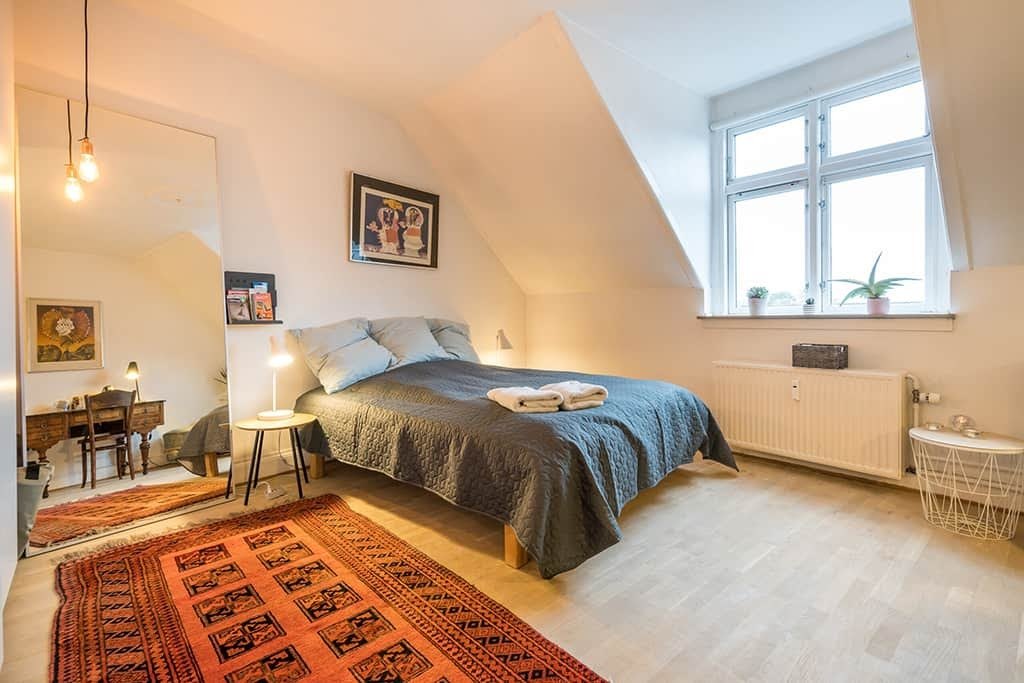 The company also provided ways to keep business going by turning its local experiences program into an online-only option, which was a huge success. Through this initiative, the company was able to provide a source of income for its hosts.
Aside from that, Airbnb also marketed itself as the gold standard for local trips and long-term accommodation, which has helped its business stay on top. Their new cleaning standards and meticulous health safety protocols also cemented Airbnb's place as a hospitality industry giant.
PackPoint
Never feel the hassle of packing again, instead turn it into an enjoyable moment through PackPoint, an intelligent packing application and packing list builder. This is every procrastinator's best friend, and serious travelers will find this helpful, too!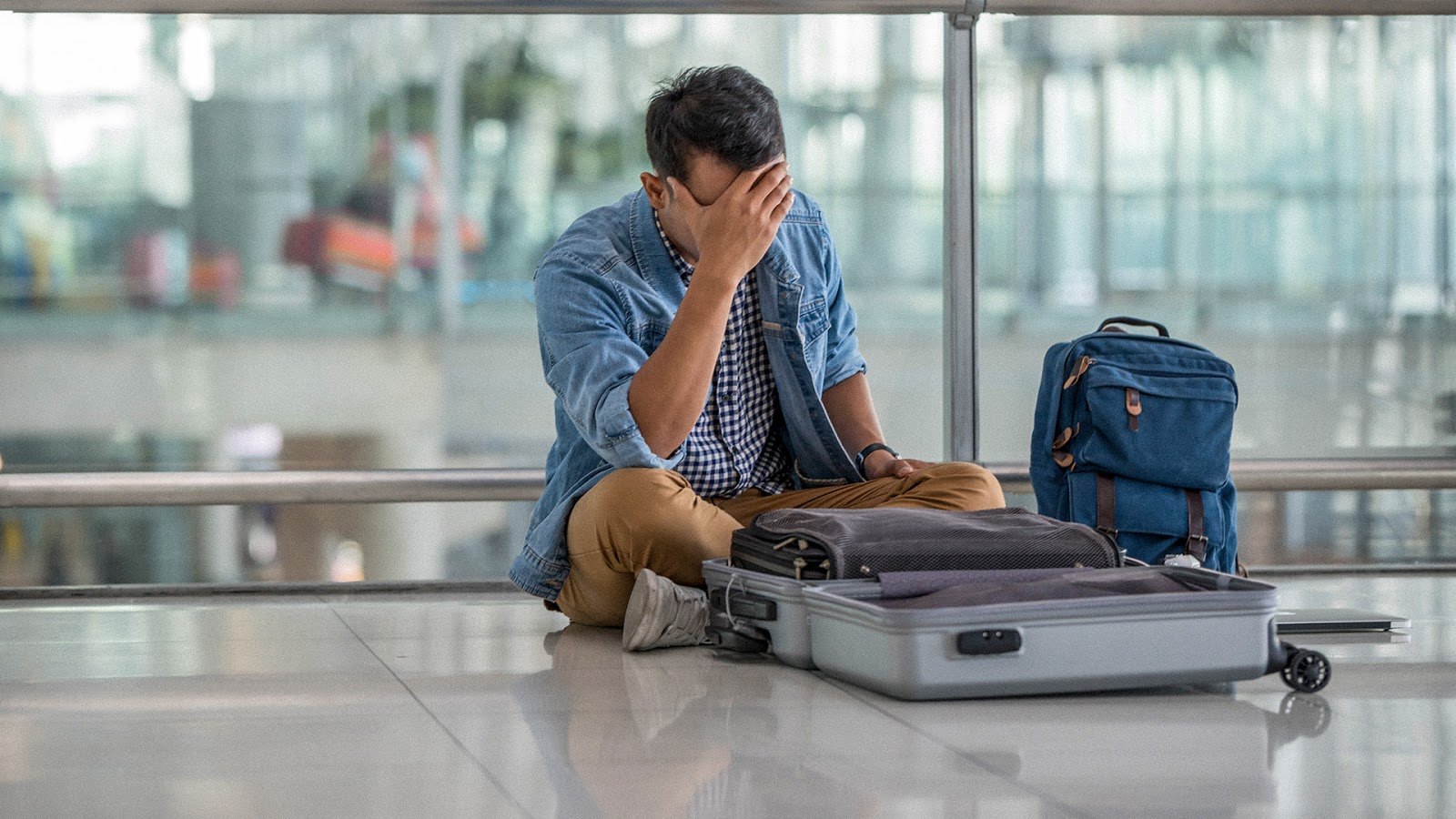 This solves the problem of creating lists repeatedly because the app already tells you what to include in that luggage based on the length of your trip, the weather at your destination, and activities planned for the trip.
All you have to do is indicate the city you're staying at, your departure date, and the number of nights you'll spend there, and you'll have a generated list in a matter of seconds.
Polarsteps
Polarsteps is a dainty innovative app that keeps track of one's route while traveling. If you've ever felt too lazy to document your trip, this app does it for you!
Once you are connected to the Internet, the app seamlessly transfers key locations, travel routes, and photos to your Polarsteps page – showing your route on a vibrant and colorful world map that can be shared with loved ones, family, and friends.
The app can be likened to a travel diary that automatically documents your journeys and transforms your experiences and moments into lifelong memories. This is the easiest way to create a keepsake of your trip!
Sitata
Sitata is a game-changer when it comes to travel mobile apps, with safety and security as their main priority. It provides free and personalized health information tailored to guests' itinerary and real-time travel alerts.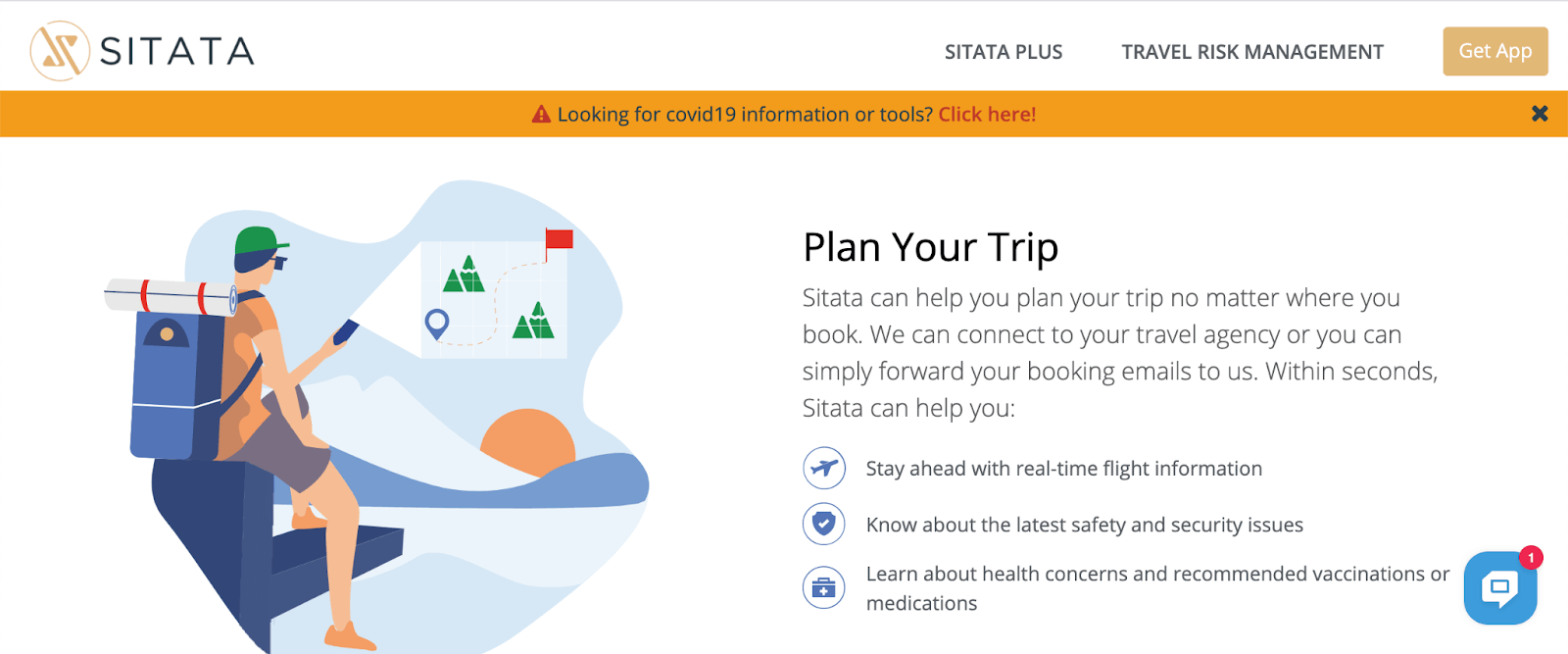 The app also monitors the global health and peace situation, such as disease outbreaks, civil disruptions, extreme weather, or violent protests threatening travelers.
Moreover, Sitata also notifies guests with location-based travel alerts and provides quick and immediate access to emergency hotlines and hospital locations.
Conclusion
Travel companies who continue to innovate, such as the ones listed above, are the reasons why the travel industry remains dynamic, exciting, and fresh.
The continual developments and modernization only prove that the industry will stop at nothing to ensure safe, convenient, and pleasant travel for everyone.