Whether you are going for a short trip or you are travelling for work purposes, everyone looks forward to such a sense of wanderlust that sets in during this season. Overpacking, unfortunately, can be a real problem, though.
Of course, you want to have options of what to wear and want to be prepared with toiletries. However, chances are, you might not even change your clothes or shower more than a couple of times throughout a weekend.
With long weekends and summer Fridays on your mind, here are some tips to ensure you avoid overpacking for a delightful weekend getaway.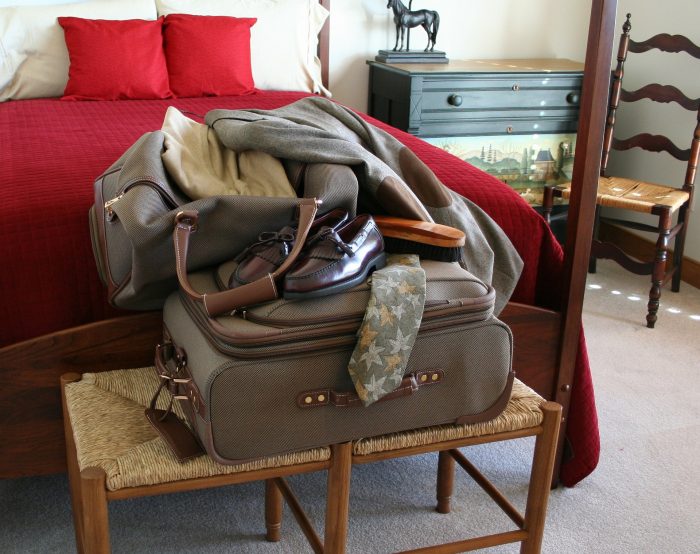 Get the Right Suitcase
Well, a long weekend is still a weekend, so leave that tinny or oversized suitcase at home. Invest in a leather tote or an oversized, heavy-duty canvas duffel that will pack all your luggage correctly. Fabric is very crucial here. Look for something that will withstand the train floor and at the same time won't be too heavy when draped over your shoulder.
Count the Pieces You Need to Carry
Of course, you are not going to attend that impromptu dinner party, so leave that cocktail dress and pair of pumps at home. You will only need a pair or two of jeans, a swimsuit, a skirt, some undergarments, and three tops. It's simple. Ensure to carry neutral-coloured clothes with minimal patterns that you can easily match with a simple clutch and jewellery. 
As Always, Follow the Rules for Shoes
Truth be told, you only need four pairs of shoes for any vacation, and I mean every holiday. However, on a long weekend, three pairs are more than enough. Bring lace-up sandals and versatile sneakers, and depending on where you are going, carry flip-flops for the beach and strappy heels for a wedding.
Package Your Toiletries
As always, and this is tip number one, you should pack your beauty products in cute, stylish clutches that you can later use for night outs on the town. However, put them into a plastic bag first. Tip number two, get all the necessary travel drugs at your nearest Sephora or drugstore. You will never regret why you carried them in the first place.
Only Carry Half 
This is another trick that most travellers do not know. You can pack whatever you want, but the chances are high that you will not use half of the things you plan to carry. So, why not save that extra space and only take half of them? All you have to do is organize your clothes first and think of what you will need, and then just pack half of them.
Lastly, Smartly Pack All Your Stuff In One Suitcase
I bet this does not come as news to you. The rolling technique is the best way to pack and squeeze all your essentials into one suitcase. Also, store all your sneakers in a shower cap first to protect your clothes from getting dirty and muddy. Stuff all your bulky items into a floppy hat. For silk clothes, put them in a plastic grocery bag to prevent them from creasing.
Conclusion
Have you ever asked yourself how a person can carry two full suitcases on a weekend vacation? This is because they never plan; hence, they end up overpacking. You do not want that, right? Follow these tips, and you will thank yourself later.