Let's be real here. How many times have you struggled so hard to get your luggage into the overhead cabin or even been delayed at check-in as you struggle to get your liquids from that unsightly bag?
We're talking about physical baggage that becomes emotional right there. Whether you are traveling for work or vacation, a functional piece of luggage should be on the top of your list. So, to minimize airport anxiety and promote efficiency, we did some research on a few bags that will suit every kind of traveler.
Are you the stylish kind who would like your suitcase to match your outfit? Then this article has got you covered. What's more, a perfect bag makes everything easy for you, including spending less time at check-in. What are you waiting for? Scroll through and find out if you can find one of these suitcases that's just perfect for you.
Backpack for Days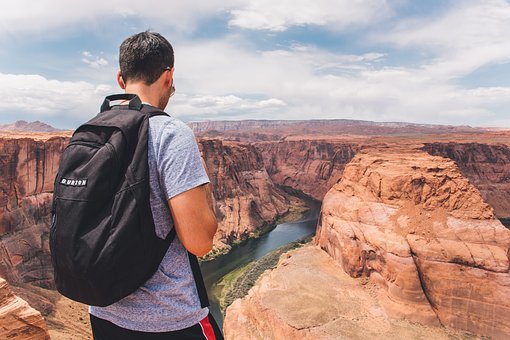 To some people, investing in a good backpack usually does not seem like the most exciting purchase in the world. Some feel that that is money wasted. Trust me; if you find a good bargain, it will be your perfect travel partner.
Burton's Kilo backpack is one excellent choice you should go for now. It comes with a padded pouch that will help protect your laptop; straps on the front to hold your skateboard; and even zippered compartments for your passport, keys, and tickets. On Amazon, this backpack goes for around $61.19, depending on your custom color and size.
Durable Checked Bag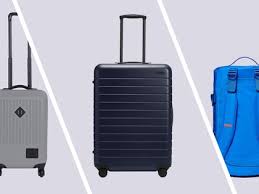 Founded by Steph Korey and Jen Rubio, this suitcase line is one that should be on every traveler's list. It ticks all the boxes, especially with its pocket-friendly price tag. Are you worried that your devices might run out of battery? Worry not, as this suitcase comes with a built-in USB charger.
It is durable, lightweight, and you are given a selection of celebrity collaborations to choose from, including NBA champion Dwyane Wade and Rashida Jones. If you are looking for a classic, stylish, durable, and affordable suitcase, this is a must-buy.
Traveler's Choice Wellington 21'' Adjustable Shelf Spinner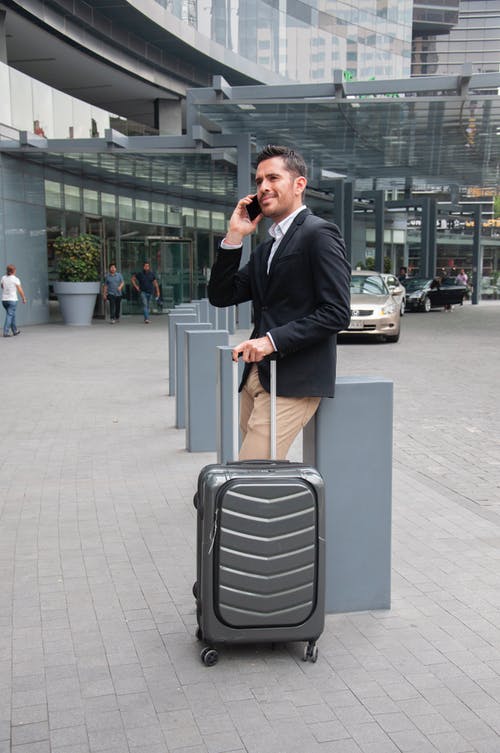 This suitcase was made for the organized fellows who prefer to have all their things in order. This Traveler's Choice suitcase features a divider system that allows you to manage and utilize your packing space pretty well. It is expandable, and it will enable you (regardless of how many items you have to pack) to increase your capacity when need be.
Lightweight Bag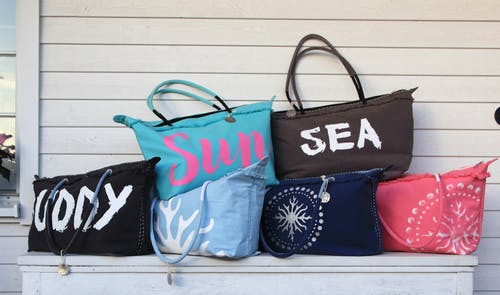 If you are the kind of traveler who often takes short trips on a whim, a lightweight bag will work just perfect for you. It is easy to handle, practical, and you can easily swing it on your shoulder as you run to catch that next flight. Furthermore, it is pretty much sporty but also exudes effortless edginess with its retro flair.
Samsonite Omni PC 28-Inch Spinner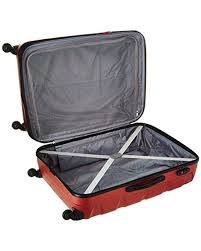 It doesn't matter whether you are going for a vacation or you are just a frequent flier who needs a suitcase that comes with enough storage; this right here is the perfect suitcase for you.
Samsonite is known worldwide for its reliable and high-quality suitcases produced on the market. The Samsonite Omni is light, durable, comes with a scratch-resistant technology, and has four spinner wheels that can turn to 360 degrees. How cool is that?
Even after many years of using this suitcase, it still looks brand new. It is available in a variety of colors, and as if that is not enough, they offer you a TSA lock mounted on the side as a security bonus.
Out of Bounds 20'' 4 Wheel Upright by Kenneth Cole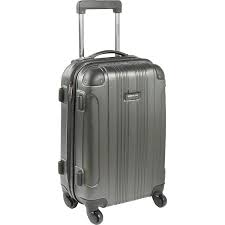 The durability of this suitcase is grounds enough for any traveler to buy this suitcase, but when you consider its functionality, affordability, and sleek appearance, it is next to impossible to bypass it.
This suitcase will keep all luggage intact and protected while allowing your arms to move without any strain. It features molded details, and it will also absorb impact. This means that it can flex when put under pressure and pop back to its real shape without any dents.
Conclusion
Do you know what annoys travelers at the airport? Having someone ahead of them in line taking forever at the check-in because they don't have their luggage together. The last thing you want is to carry three to four suitcases because all your luggage can't fit in one bag. Pick from the suitcases on this list that will work for you, and have a safe journey.