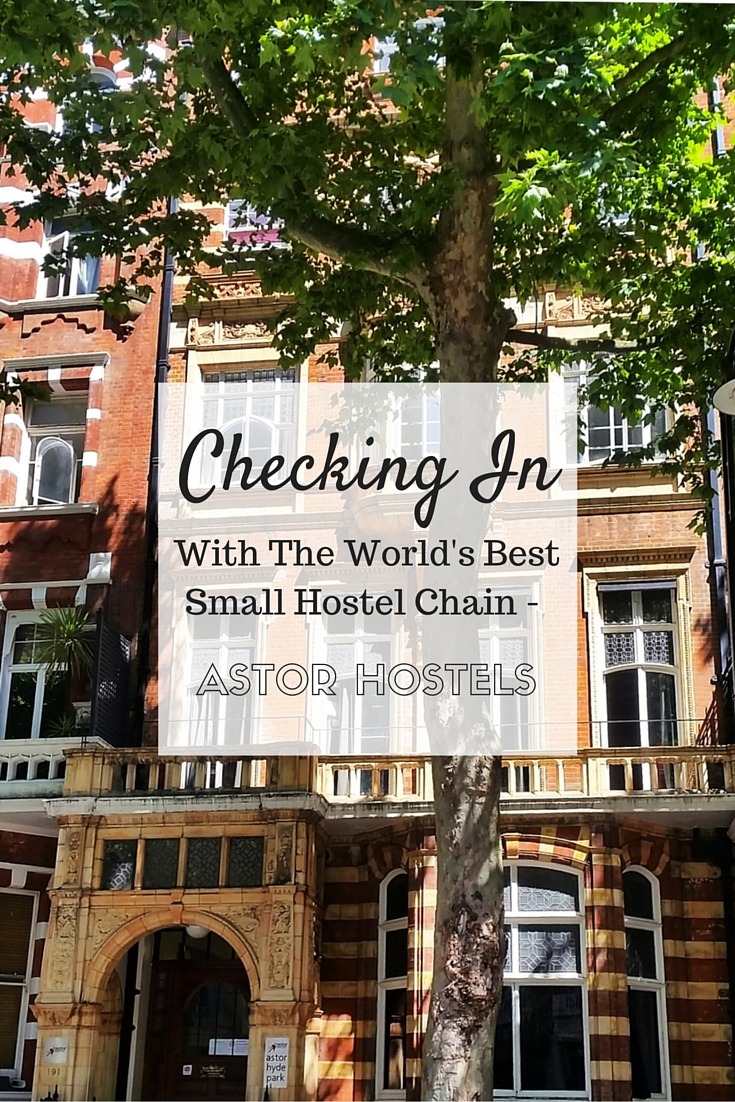 In June I had to endure the unpleasant 18 hour flight from São Paulo to London to complete an important mission in a timely manner – not for church or the next James Bond movie but for my love of travel and the ridiculous visa predicament I always manage to end up in. I was heading to the UK to renew my British passport quick-stat, pay my extended family a visit and then get my sore ass back to sunny Brazil.
Prior To Arrival
Now, anyone who knows me well will tell you how last minute I leave EVERYTHING. So when it came to booking my flights and accommodation in London a mere 10 days before my Brazilian status changed from tourist to illegal immigrant, I was in a bit of a pickle. Flight prices had increased by about 200% (okay, slight exaggeration) on the day I needed to leave and the accommodation options were looking feeble, but maybe that was due to my nit-picky nature.
I almost gave up before taking one last scroll through Hostelworld and coming across a listing by Astor Hostels that I must have conveniently skimmed over the previous 5 times. It looked beautiful, clean, comfortable and it was located right near the passport office in Victoria. Perfect. So I crossed my fingers and emailed the hostel chain directly, requesting a private room if they had one or a bed in a small dorm if not.
Shortly after I received a reply which went a little something like, "Unfortunately there is no space at Astor Victoria for those dates. However, I would be more than happy to allocate you on a double room at Astor Hyde Park, which is very near and just two steps away from the park and most important the highest rated hostel in town (Hostelworld.com)". Well that worked in my favour. In fact, he was actually playing it totally low key because I soon discovered that the addition of Astor Hyde Park helped Astor Hostels win an award for best small hostel chain in the world. Well, I'd be more than happy to take you up on that offer kind sir.
Arriving In London
Ten days later I arrived at Heathrow Airport looking as ugly as anything. I had no idea what day or time it was and it felt like I had been deprived of 2 weeks worth of sleep. Eyes as puffy as a popcorn and last night's "gourmet" microwave chicken dish still on the taste buds, I hobbled my way down to the metro station, balancing a bag on each shoulder. After calling the hostel for directions, I was on my way to South Kensington station in no time.
Upon my arrival in South Kensington it was just a 10 minute walk from the metro station to the hostel, passing the Natural History Museum along the way. As tired as I felt and definitely looked, I could already tell that this part of town was going to do me just fine. Streets lined with perfectly identical terraced houses and the smell of the British summer lingering in the air, I began to question why I only gave myself a mere 3 days to enjoy it.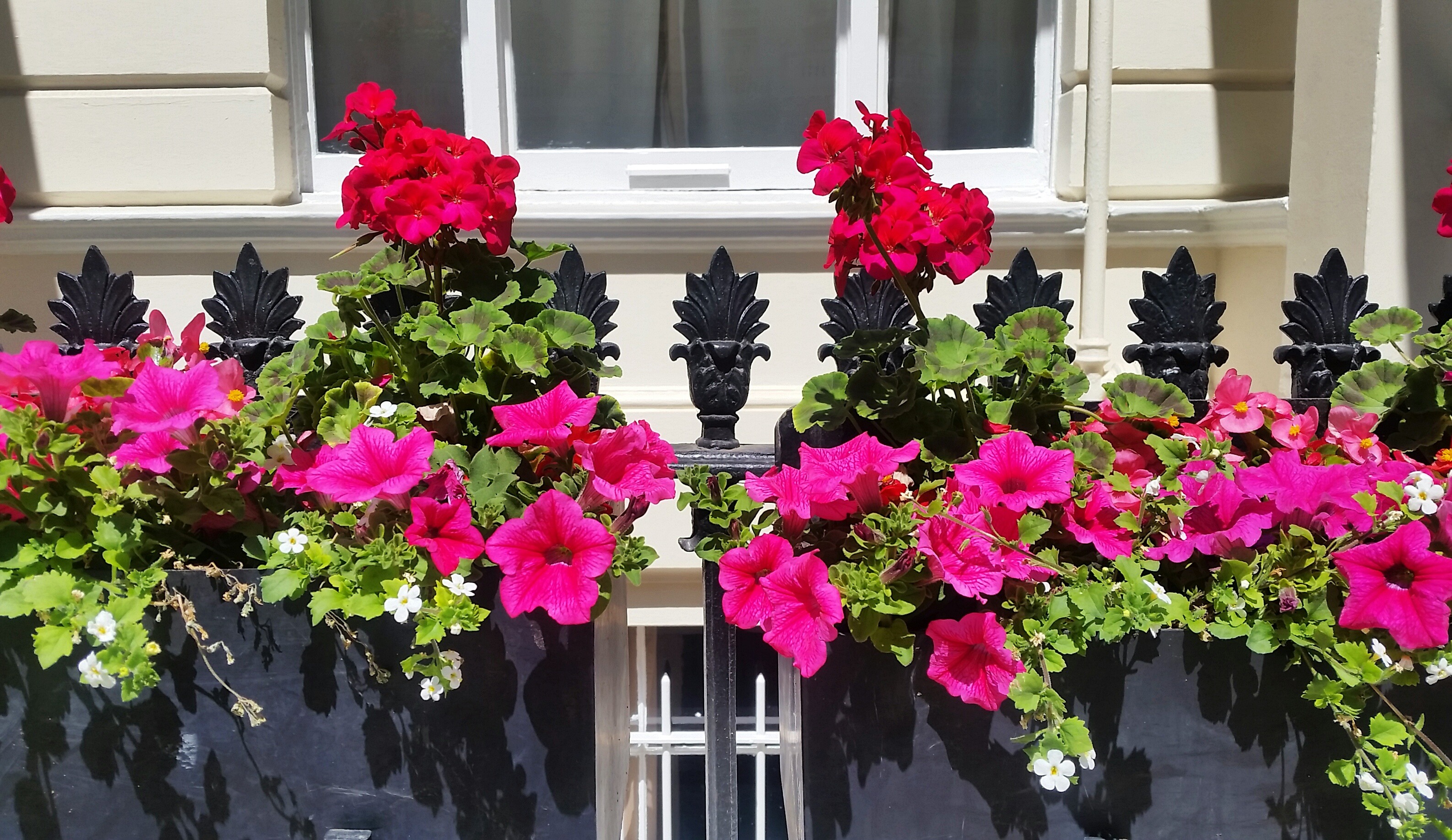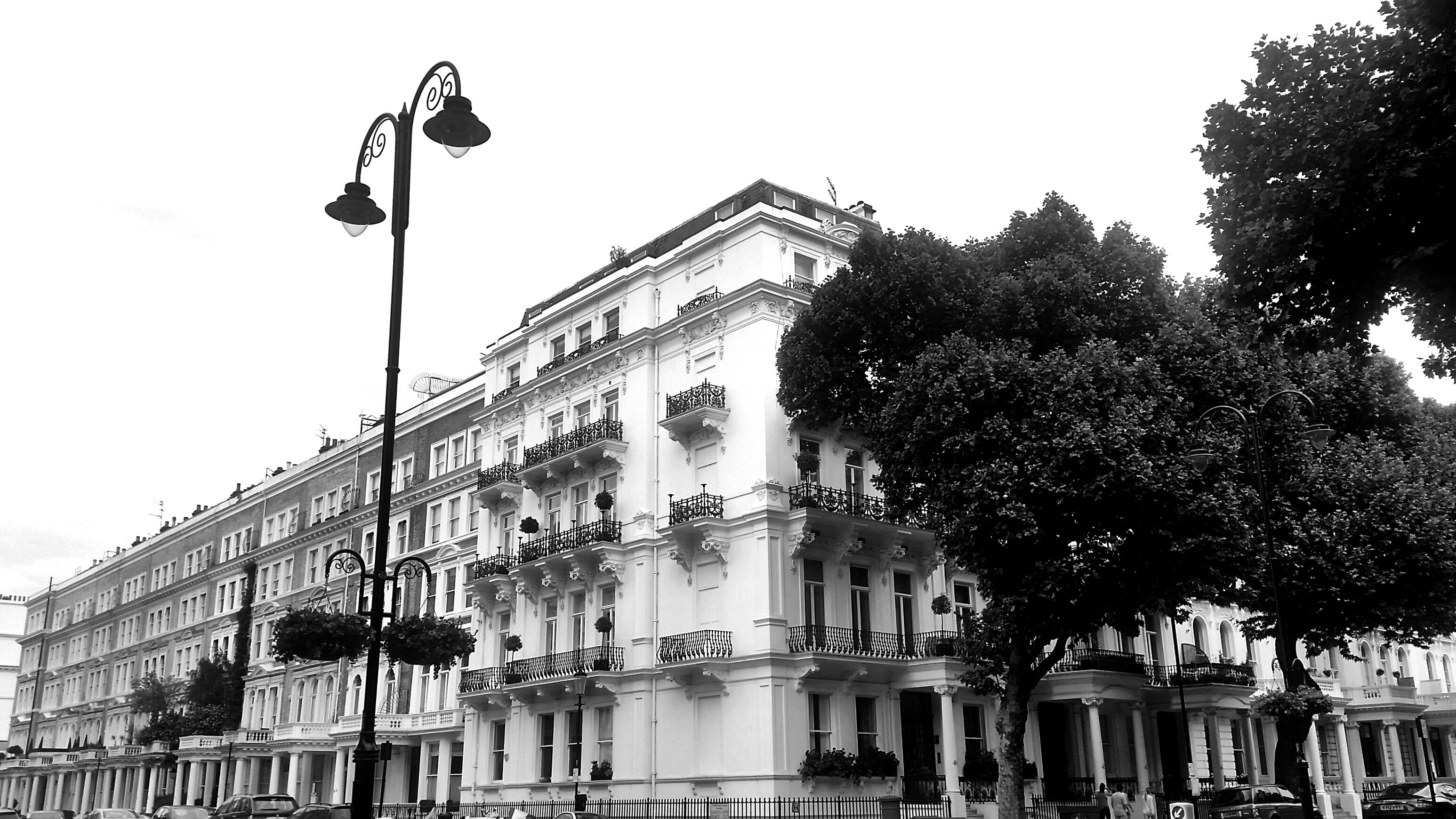 After turning left onto Queens Gate and wandering down the road until I could literally see Hyde Park a few metres away, I had arrived in front of Astor Hyde Park. As I approached the entrance wearing flip-flops and carrying a heavy bag which had lost a wheel somewhere along the way, I stopped to gaze up at the totally charming Victorian townhouse that stood before me. First reaction: Am I at the right place? It didn't look like a hostel at all. In fact, it actually looked almost the same as a hotel I once stayed at in London for $300 a night. Second reaction: It's a trap. It's got to be bad on the inside.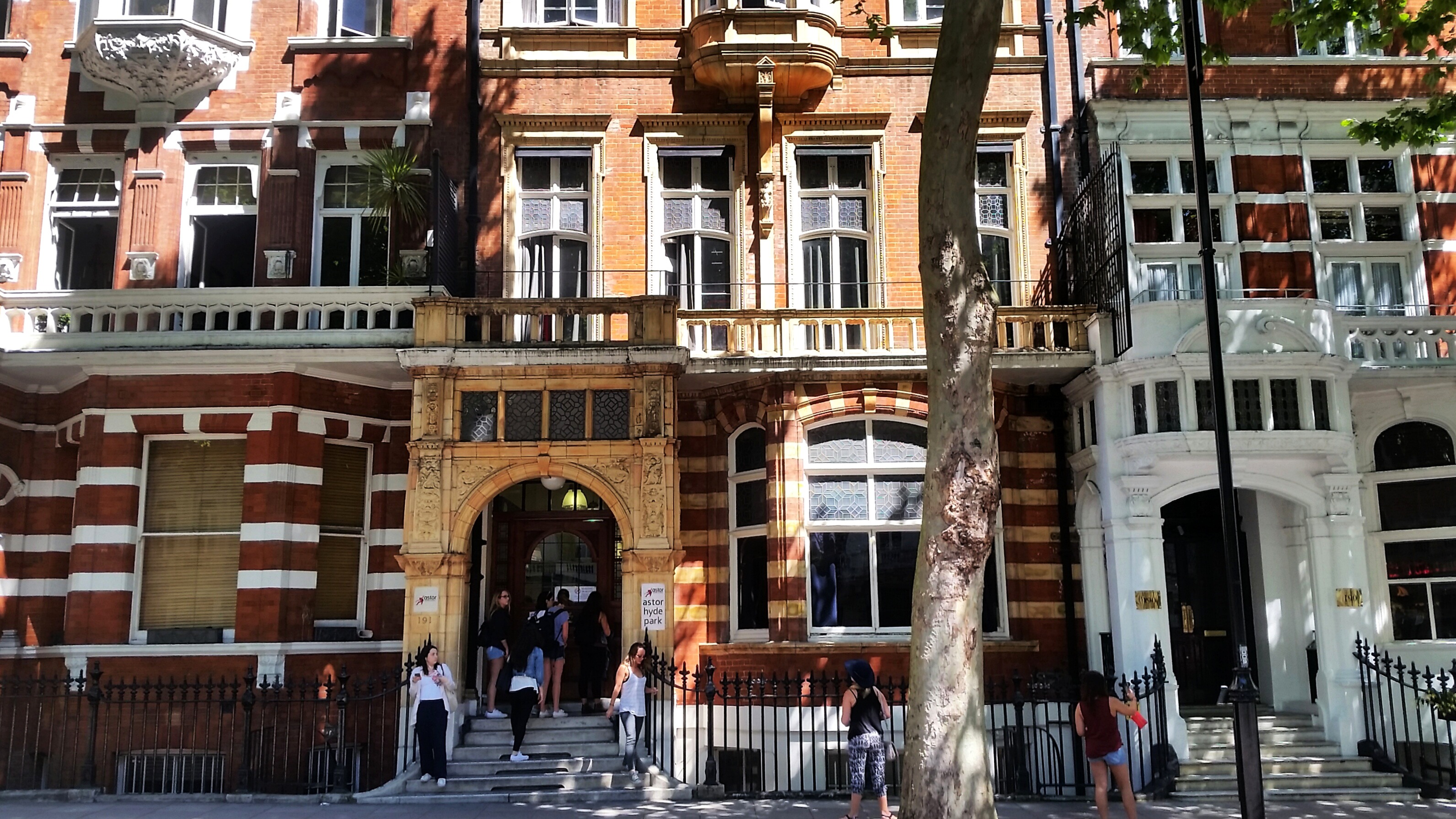 Easing up the front steps and tripping my way through the doorway (note: nothing wrong with doorway, I'm just awkward) I soon found myself standing amid a large old-fashioned hallway adorned with polished wood and leather furniture. And by old-fashioned I don't mean last decade, I'm talking beautifully crafted traditional British decor. According to the sign out the front I was in a hostel but I could have easily been in an upscale boutique hotel and not known the difference.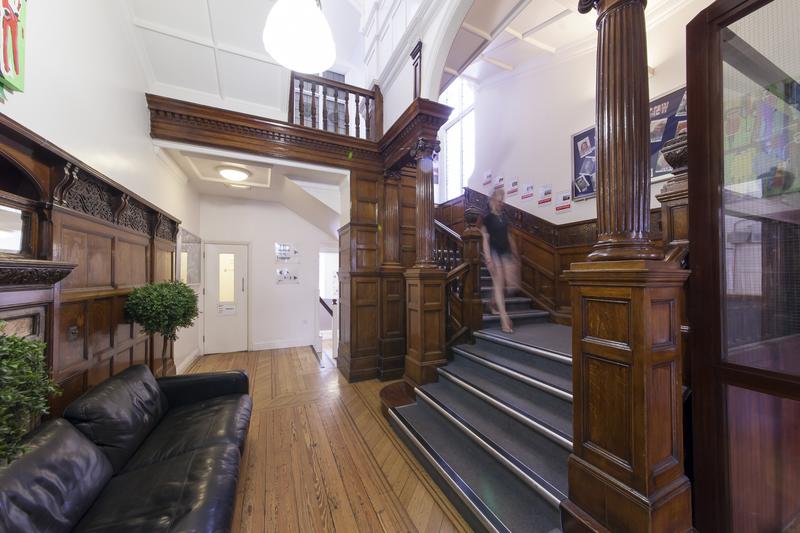 By the time I had arrived it was approaching 7:45 am. I tried checking in with the cool looking Portuguese guy at the 24-hour reception desk but he couldn't give me a bed until 2pm. In the tired state I was in, that wasn't exactly ideal but meh, I could live with it. Instead, he stored my luggage and told me to go downstairs and have a Charity Breakfast.
The Charity Breakfast at Astor Hyde Park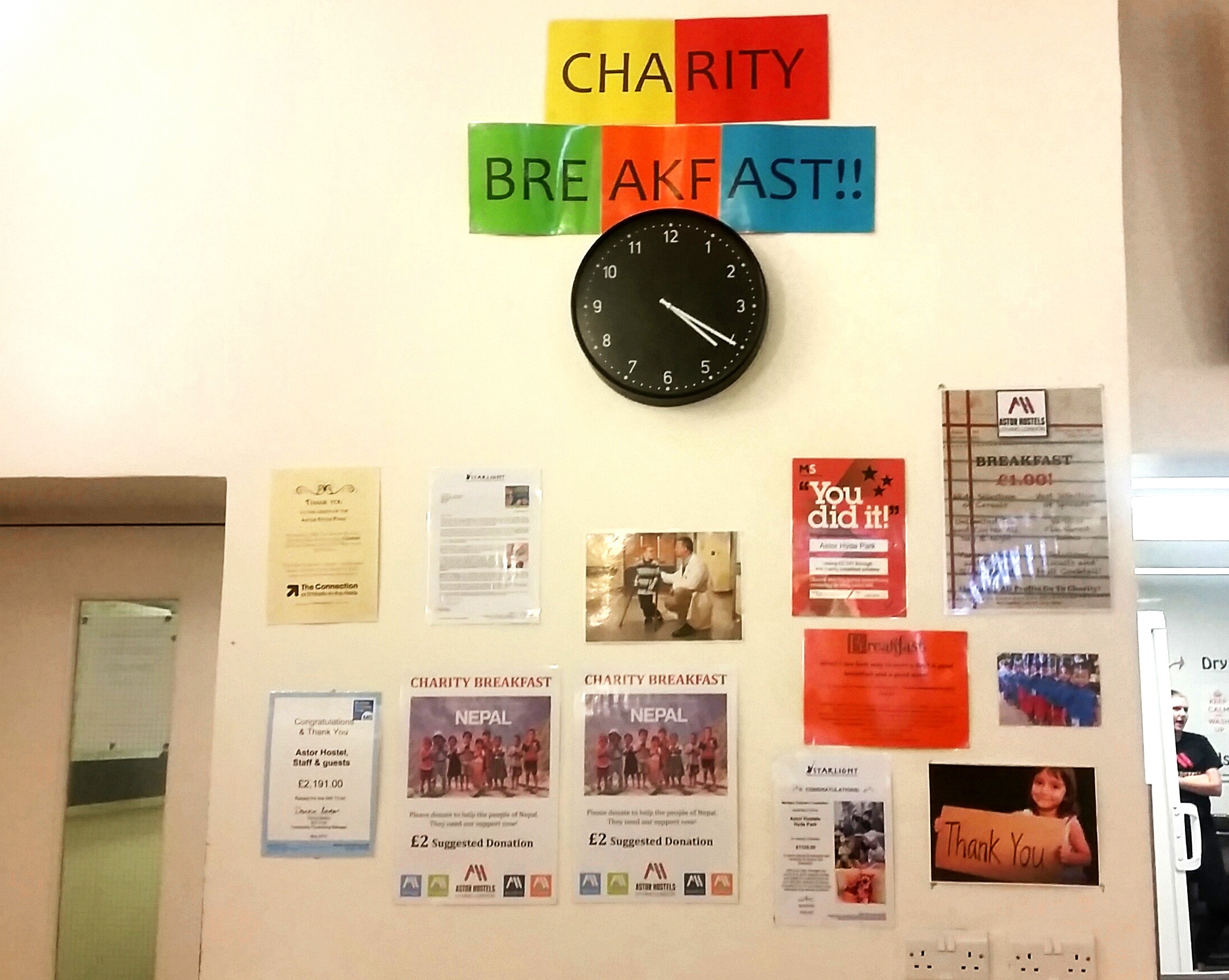 I decided that Charity Breakfast was a good idea. I didn't quite know what charity had to to do with Cornflakes but breakfast is always a good idea. So I followed the staircase down until I was in the basement of the building where the fully stocked communal kitchen and eating area were located. This was also where the lounging, drinking and socialising occurred, complete with tables, chairs, a couch, comfy floor space, colourful wall art and game tables for everyone to use.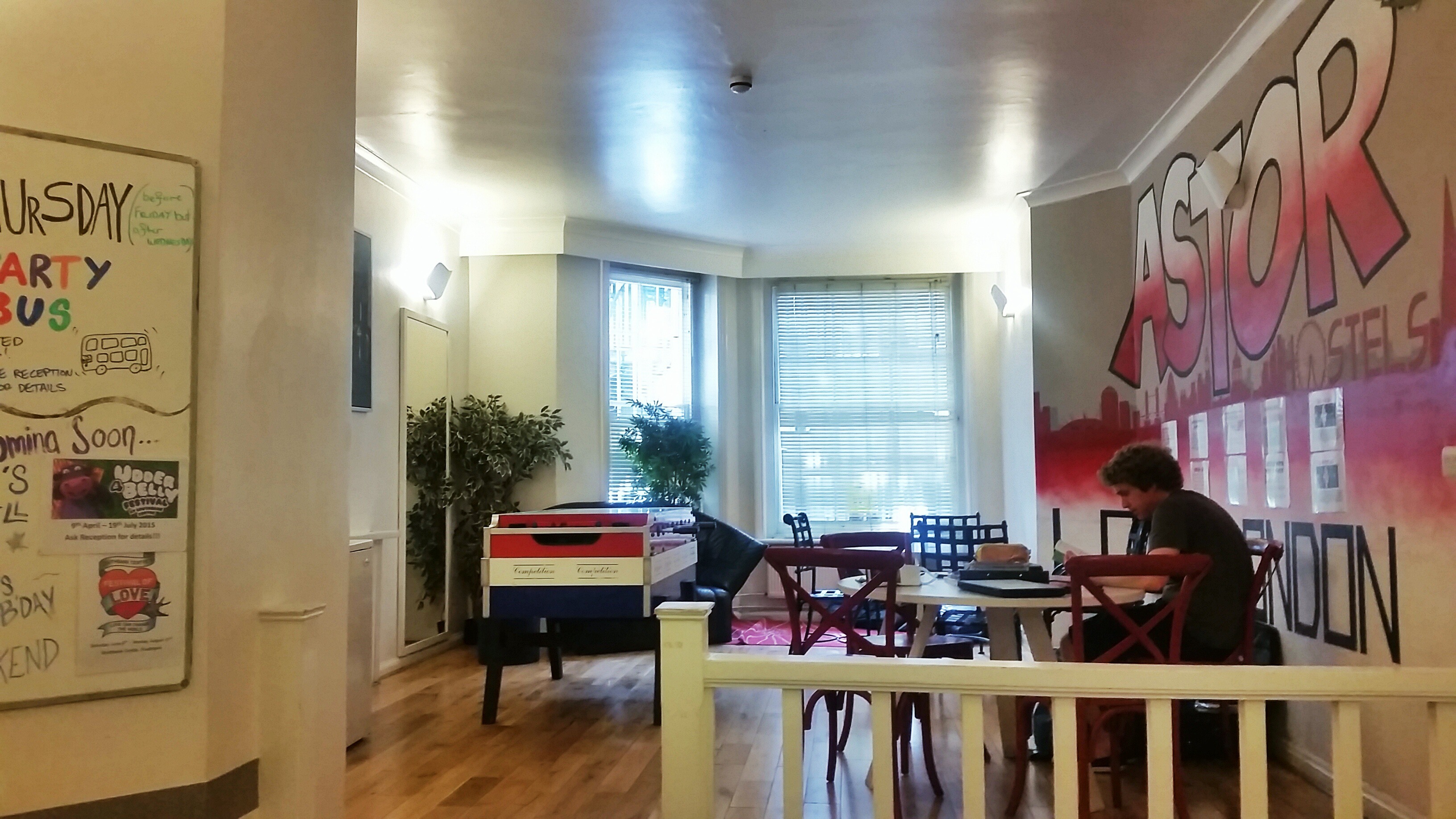 I headed straight to the kitchen for a much needed English cup of tea and some toast. The breakfast was a simple continental consisting of bread, spreads, cereals, biscuits, tea and coffee and all they asked for was a small donation of 50p or more. All of the proceeds raised from the breakfast that month then went towards a charity chosen by the guests at Astor. This continues to happen for a new charity every month. Nice idea, right?
The Living Room of Astor Hyde Park
Come 11am the kitchen and downstairs communal area closed for cleaning so after claiming the empty couch for a solid hour I plodded my way back upstairs to the formal lounge room to take a nap. I know, I hadn't even checked in yet and I was already traipsing around the place like I owned it. Gently pushing the lounge door open and quietly sneaking in just in case there were a bunch of hungover gap year students sat inside hating life, I was quickly and completely dumbfounded by the sheer size and elegance of the space.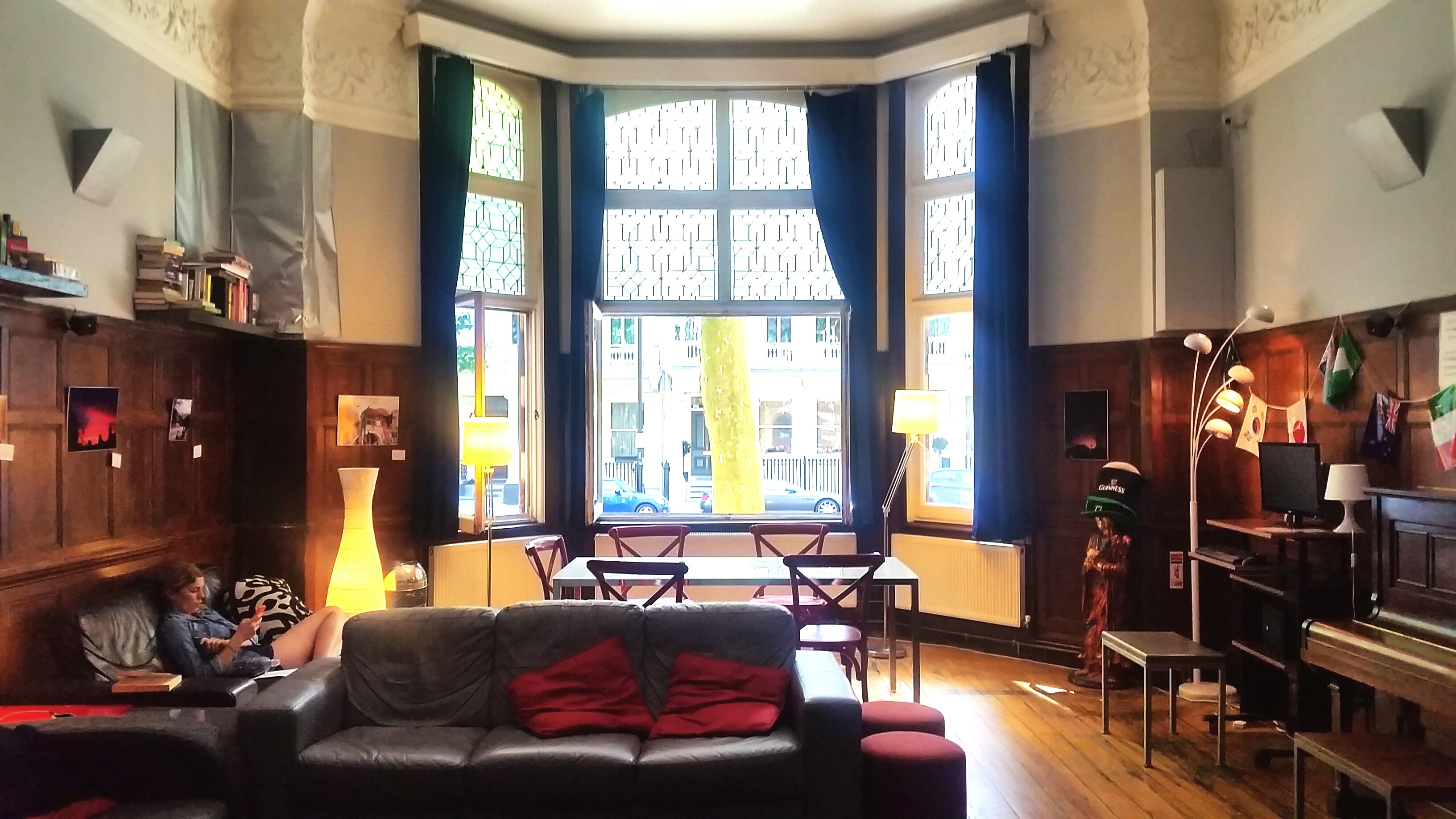 The very first thing that caught my attention was the large bay window at the end of the room with a view out to Queens Gate and more Victorian style buildings. This window allowed a lot of light into the living room which lead my eyes to explore further. On one side was a public computer, piano and projector screen, on the other side were four large couches and a few extra chairs to chill out on and in the middle of the room was a six-person table, perfect for the travelling students and digital nomads to work on. Complete with wooden floor boards and a cosy atmosphere most other hostels seem to lack, I immediately felt at home and dozed off until check-in.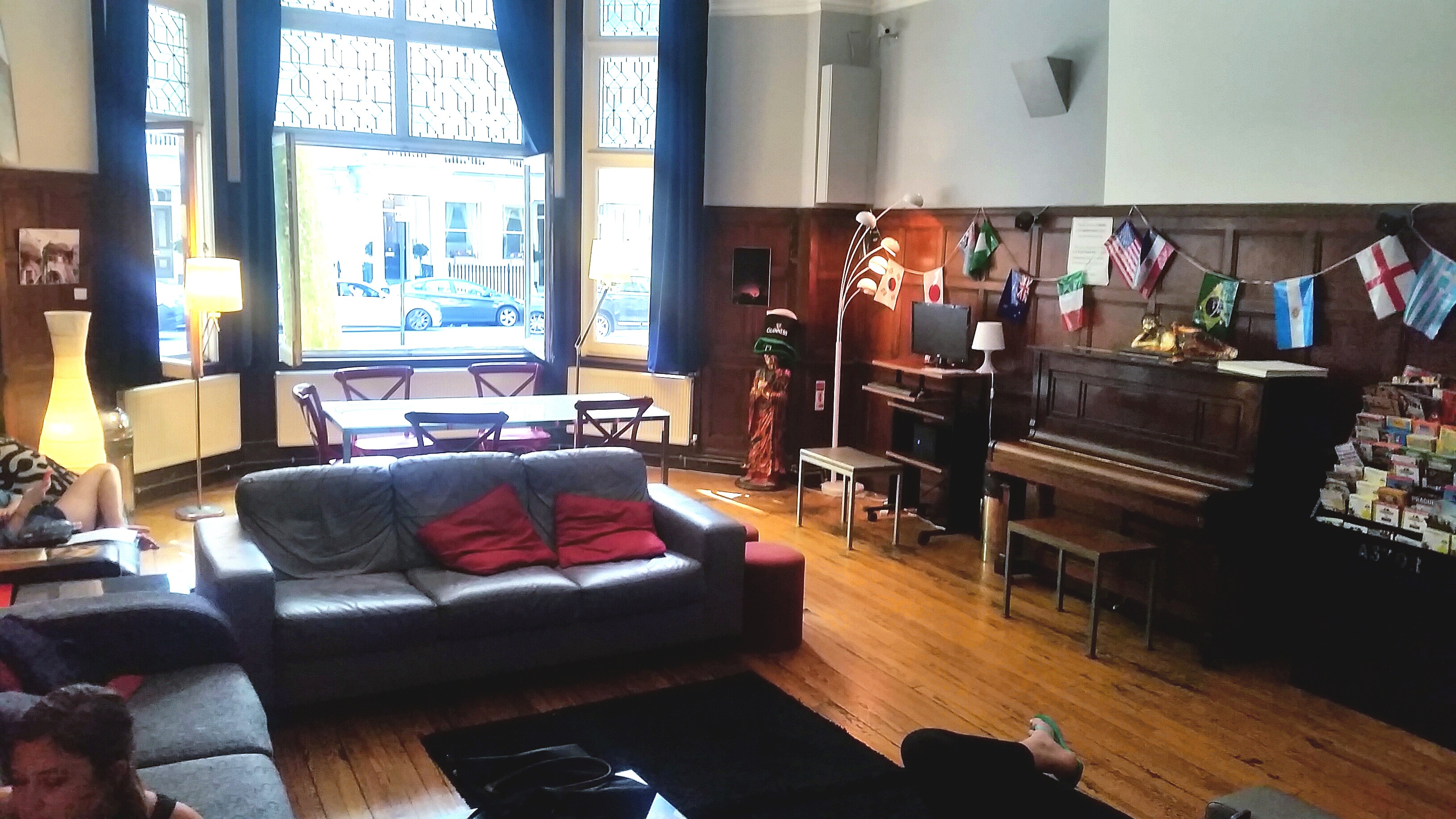 Checking In at Astor Hyde Park
Finally, the longest 6 hours of my life had come to an end and I was able to check-in. In total I had booked two nights at Astor Hyde Park, one of which in a private double room and the other in a 4-bed dorm due to full capacity. Here comes the sightly annoying part. As much as I appreciated staying in a private room away from the noise (if any) and as much as I loved the look of the staircase, stairs are not fun when you have to carry heavy luggage up 4 flights to get to your room. Lucky for me I was only on the second floor but just a warning – there are no elevators so if you're unfit, try and book a room on the first or second floor in advance.
The private room itself was just how I expected – clean, bright and comfortable, complete with an ensuite, towels, soft bedding, a plasma tv, central heating and tea and coffee making facilities. Free WiFi was also available and working well. For under £40 ($65) a night, this room was a bargain considering its size, cleanliness and top-notch location. Anywhere else in Kensington and I would have been paying upwards of £160.
The next night I stayed in a 4-bed dorm which was located on ground level. Essentially, being on the ground level, there was a little more noise than the night before but nothing I couldn't easily sleep through. The room was a similar size to my private double and consisted of two modern bunk beds complete with soft bedding, powerpoints, under-bed storage, central heating and a shared ensuite. My roomies were pretty chilled and didn't seem like the type of people to stay out partying all night so we all had a good sleep and woke up feeling nice and refreshed to explore London the next day. At approximately £25 ($39) per night, this type of arrangement may not be suitable for long term budget backpackers, however, they do have larger mixed dorms starting from as little as £15 ($25) per night.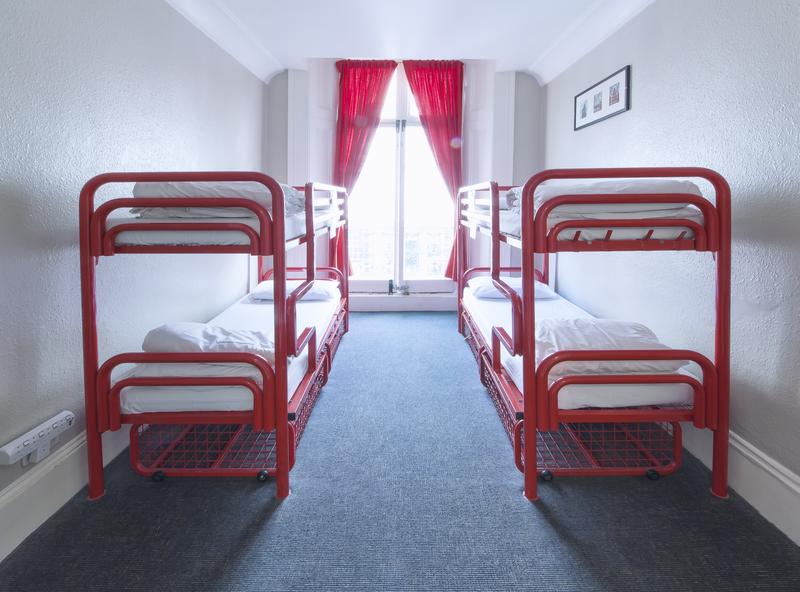 The Vibe at Astor Hyde Park
Different to a number of other hostels I have stayed in, Astor Hyde Park had an amazing social atmosphere but without that usual drunken messiness that comes with it. While the hostel itself seems to be more targeted towards study abroad students, travellers with working holiday visas and short term backpackers who prefer a little more luxury than the typical hostel experience, everyone took time out of their busy days to chill out and chat in the living room, watch a movie together or have a few drinks downstairs.
It's not 'party hostel of the year' but I liked it that way. Saying that, come 10pm there was most definitely some beer pong action going on, the music was turned up and the young crowd were getting their pre-game on but it was kept under control and nobody was too drunk to remember where they came from. I went to bed shortly after finishing my late night tuna sandwich while the hostel staff rounded up an eclectic bunch of worldly individuals and hit the town.
Other
I suppose a few other points I should mention about Astor Hyde Park are the staff, the facilities and the location. All of the staff were young, unique in their own little funny ways and really easy to get along with. Thumbs up! Other than the facilities I mentioned above, coin operated washing machines and dryers were available for use downstairs and WiFi was accessible throughout the building. Last but not least, the banging location. If staying in one of the poshest parts of London within a backpacker price range appeals to you, then look no further. Located in South Kensington and literally only a 5-10 minute walk away from Kensington High Street, Hyde Park, South Kensington and Gloucester Road tube stations, the Natural History Museum, the Royal Albert Hall, Kensington Palace and an array of mouthwatering restaurants and cafés, you literally cannot beat this hostel for value.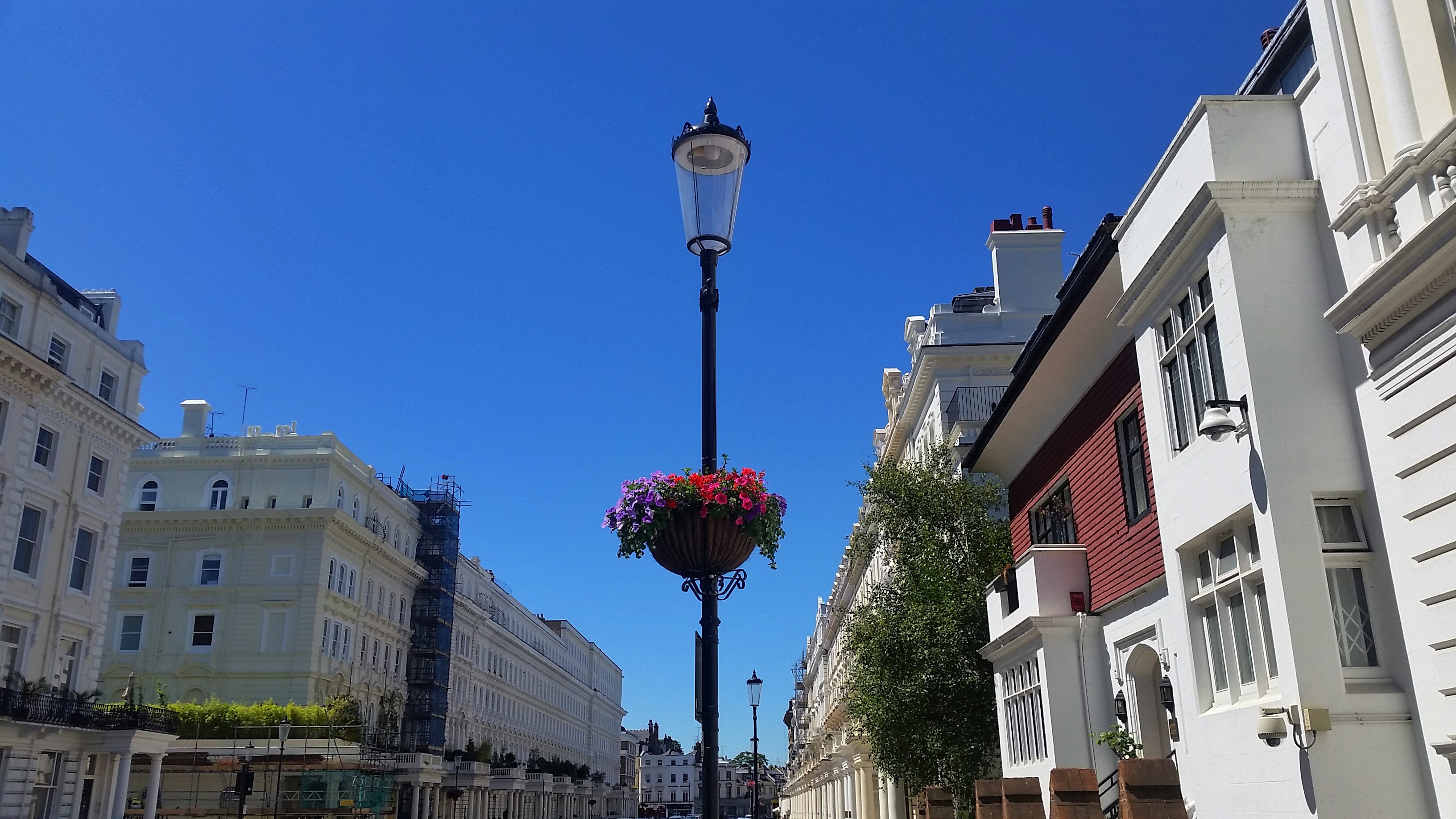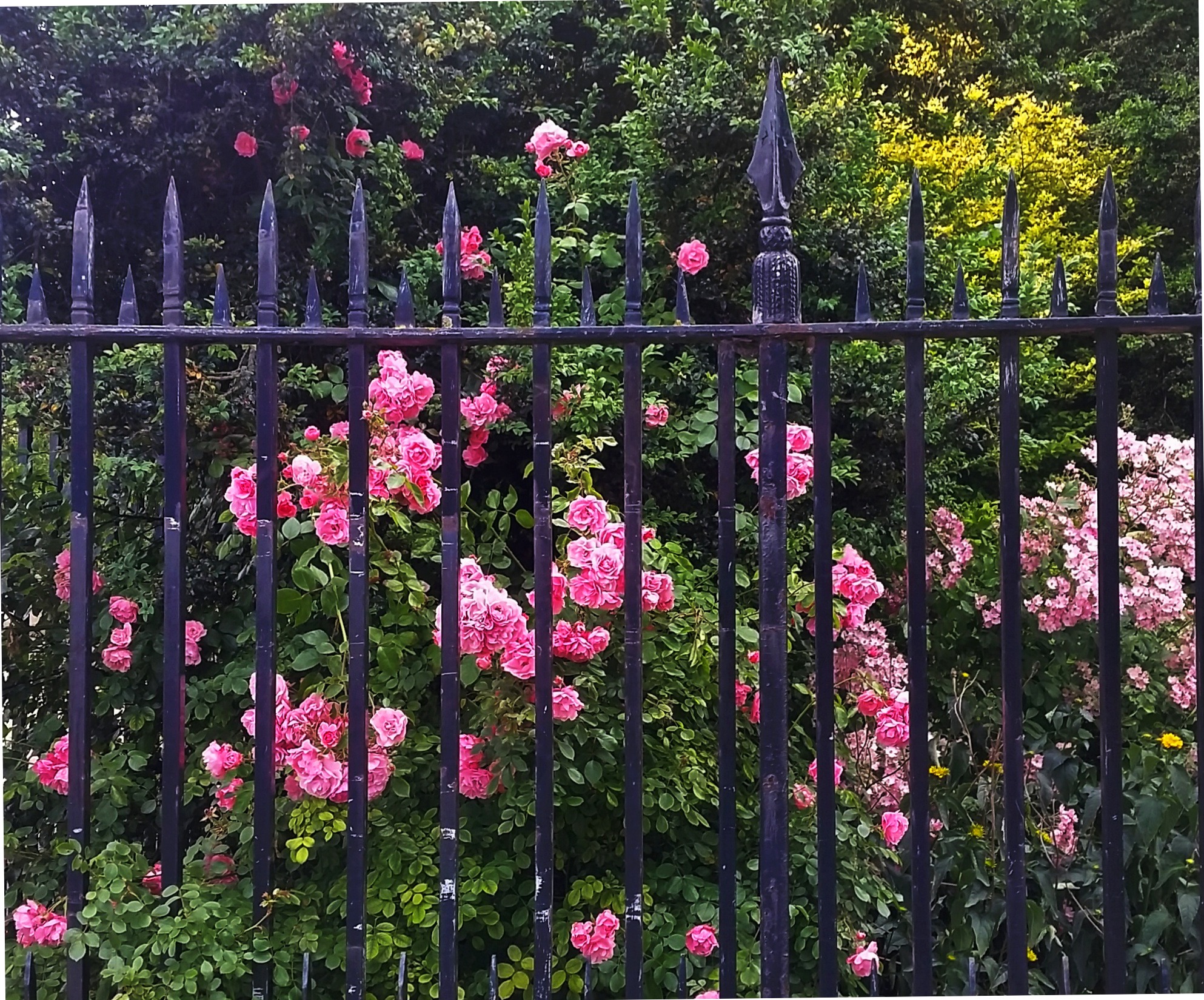 Overall I really can't fault this hostel other than the no elevator situation. So yes, if the chance arose again, I would totally choose to stay at Astor Hyde Park for a second time around. In the meantime, I'll be hitting the gym regularly to work on my fitness in preparation for the stairs.
To book a stay with the best small hostel chain in the world, visit www.astorhostels.com or follow them on Twitter – @AstorHostels
Disclaimer: StoryV was offered a complimentary stay at Astor Hyde Park in exchange for this review and other content creation. As always, all opinions are our own.