Thailand has everything you could ever want while traveling on vacation. There are both natural and human-made sites that exhibit great beauty. However, planning for a trip to Thailand is hectic if you do not know where to start and how to spend each day.
Nonetheless, it is important to plan a little bit before traveling to ensure will you be able to fit in all of the amazing things Thailand has to offer. Thailand is among the most peaceful countries. Further, traveling in Thailand is extremely affordable. 
Below is a guide that highlights several things in Thailand that should not be missed. To learn more about this incredible country, continue reading. After this article, you will be ready to book a flight and pack your bags.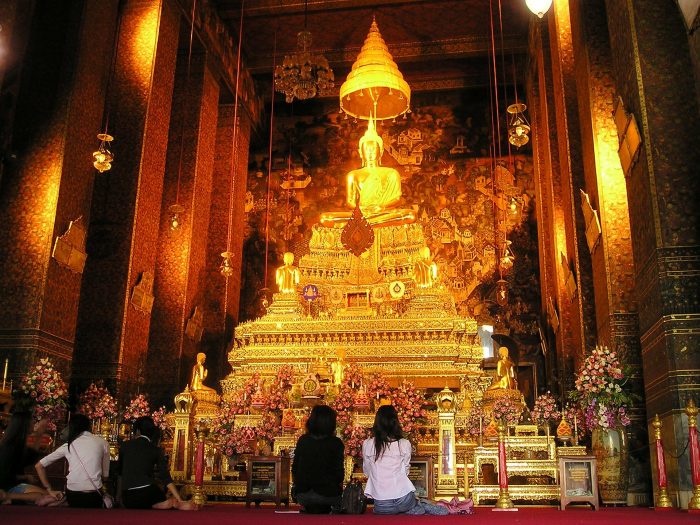 Explore Bangkok
Bangkok offers a wide range of natural and manmade beauties. They include the temples where you will learn much about culture and religion. You can also visit the royal palace, which was the residence for King Siam in the 1700s. There, you will be able to enjoy the view as well as have a wide range of information. You will be amazed by the cream, gold, and blue colors that make this palace a marvel to explore.
A short walk will lead you to the Wat Pho, one of the most beautiful temples in Thailand . This temple is home to many Buddha Statutes, including a substantial iconic golden Buddha. Wat Pho also provides a wide range of tourist corners.
Wat Arun is another must-visit temple since it houses the Thai Medicine School. It is also the origin of traditional Thai massages. These temples will offer a wide range of information about the Thai people; therefore, while proceeding to the next level, you will know what to expect from the locals.
Do keep in mind that, as these are sacred religious spaces, you will need to be respectful by being quiet and dressing modestly. For women, that means not showing your shoulders, midrift, or anything above your knee.
Create A Memorable Evening In Bangkok
If you arrive in the afternoon, your first day will start well while spending the evening at the Chatuchak night market. This market has a variety of products that you will need for your first day. It's reputed with high-quality foods and colorful tents where cooking experts host their food shows.
On arrival, start your vacation by tasting various Thai street foods. If you are brave enough, you can even try the variety of fried and seasoned bugs that are offered. The market is near a large mall providing a variety of fancier clothes and other products.
There are several views of the market from the mall to give you a clear picture. Bangkok sky Bar provides a stunning sunset view. The Chatuchak market setup creates a fascinating patchwork when viewed from higher ground.
For a classier evening, you can also book an evening at one of Bangkok's famous rooftop bars. These bars offer craft cocktails, a luxurious environment, and a spectacular view of Thailand's capital city. However, do note that these bars do enforce a strict dress code; check their websites for more information.
Explore Chiang Mai
The next stop on your list should be the vibrant, charming mountain city of Chiang Mai. As the center of the old Lana Kingdom, here is where you will find the rich culture and lush nature of Thailand.
There are several ways of traveling to Chiang Mai from Bangkok. They include traveling by bus, train, or airplane. Select the most favorable travel mode based on your budget and how fast you want to reach this destination. Flying is the fastest means, although not the cheapest to arrive at Chiang Mai. That being said, flights within Thailand are considerably cheaper than flights within the U.S.
Chiang Mai is known for offering phenomenal Thai cooking classes. They will teach you how to cook delicious traditional meals such as pad thai, penang curry, tom yum soup, and mango sticky rice. The classes are offered as both full-day and half-day sessions. Therefore, you are free to chose the one that fits your schedule. Full day cooking classes include a visit to the farm to select the right ingredients.
You will have a memorable experience in these schools, and after returning to your home, you will have learned how to cook new Thai dishes and share with family and friends. Thai chefs explains each step, and at the end of the session, you will enjoy the dishes you created.
Chiang Mai also provides a clear view of many mountains. For an exceptional view, we recommend a trip up to Doi Suthep; a mountain temple with astounding views of the city on a clear day. You could stay in Chiang Mai for a week and still not see it all.
Visit The Elephant Nature Park
If you visit Chiang Mai, it is also a great opportunity to visit ethical elephant sanctuaries. The Elephant Nature Park will provide you with the unique experience of spending time taking care of elephants. They are friendly and incredibly intelligent; therefore, you can spend time connecting with them and take photos to commemorate your experience in this incredible place.
Another great option you can check out is Elephant Jungle Sanctuary, which also provides ethic elephant experiences. In addition, you will have the opportunity to bathe with the gentle giants.
Visit The Thai Islands
The country has numerous islands with iconic views and gorgeous beaches. There are various reliable travel agencies devoted to offering rides across the islands. Enjoy boat rides, kayaking in various secret lagoons, and relaxing on the beach.
Though you can snorkel on any of the islands, if you are interested in seeing sea life, try your hand at diving. You can do this on Koh Tao, Thailand's premier diving island. There is even a shipwreck off the island that you may be able to explore!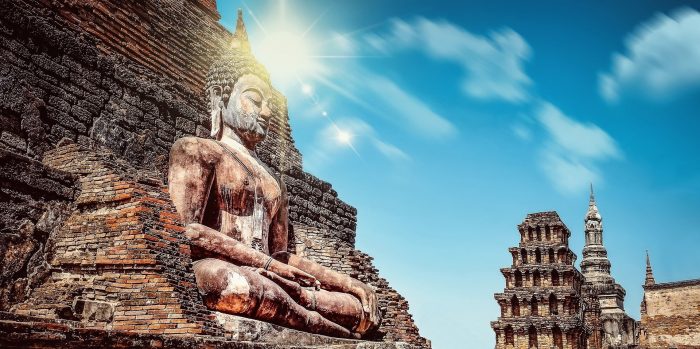 Bottom Line
Thailand is a source of information about various traditional dishes, cultures, and religions. People are friendly and ready to share their experiences in cooking and farming. The islands and sunset views are stunning and will stick in your mind for years to come.
The hotels offer friendly and luxurious services, ensuring you have a nice night's sleep after long hours of exploring Bangkok, Chiang Mai, and other areas. The temples are excellent attractions where you will be able to see immaculate architecture and understand the Buddhist religion. Thailand is a must-go place for vacation since it has a wide range of stunning natural scenery.