Aruba is a tiny Dutch Caribbean island located off the coast of Venezuela. This tropical paradise is a superb island destination for tourists seeking anything from relaxation to adventure!
Whether you're traveling for a romantic couple's getaway, fun family vacation or special celebration, Aruba offers the perfect setting for any occasion.
Being an exotic holiday destination, there are plenty of hotels in Aruba to choose from. Here we've listed the best hotels in Aruba which offer amazing views of the alluring Caribbean sea…
Because if you're going to vacay in Aruba, you might as well do it properly!
Turn Your Caribbean Holiday Dreams Into A Reality By Staying At One Of These Irresistible Hotels In Aruba…
Love these hotels in Aruba with Caribbean Sea views? Save this image on Pinterest for quick reference >>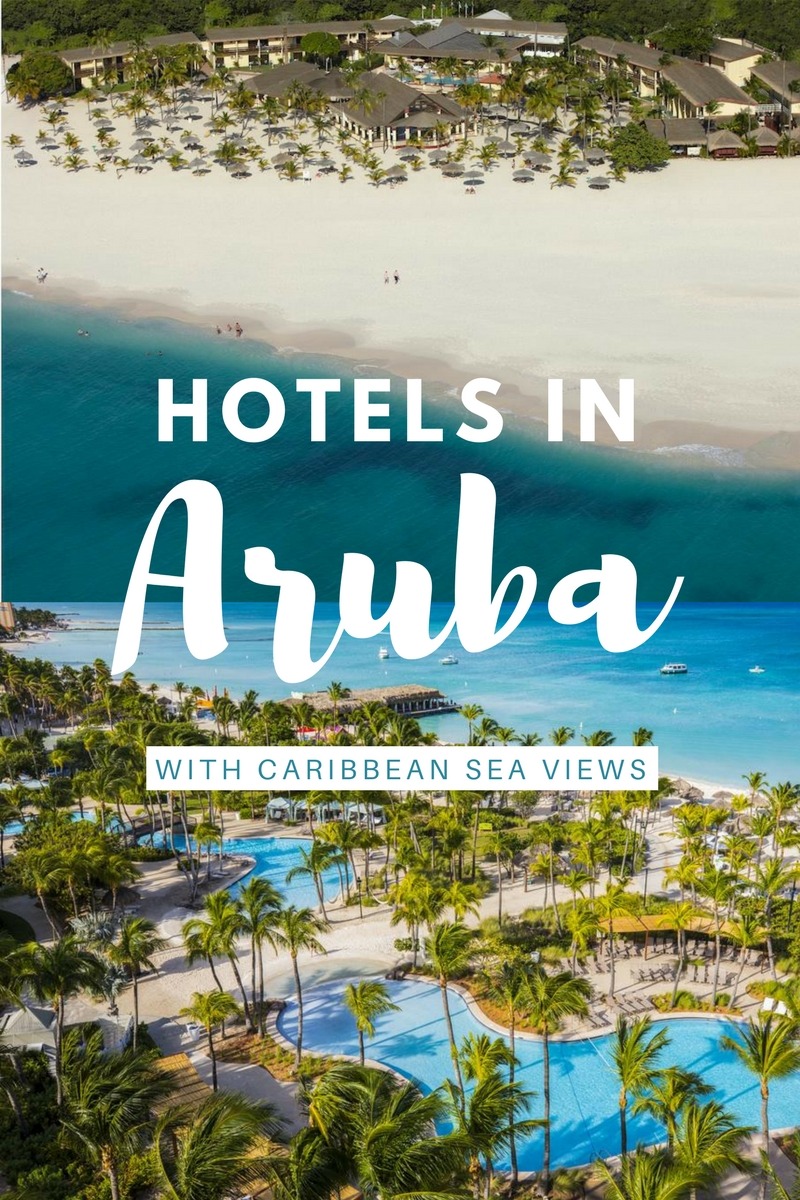 Keep scrolling to find your ideal hotel in Aruba…