Update! Our ultimate travel job guide – Get Paid To Travel: 101 Amazing Travel Jobs – is now live! If full time travel is your ultimate goal but you're not sure how to make it a reality just yet, don't leave without reading this first!
Are you tired of commuting to the same old job every day? Do you dream of being able to travel without restriction?
With a traditional 9-5 career or local brick and mortar business it can be quite the struggle to take time off and travel.
And even if you can get the time off, you're then left to worry about how you'll support yourself with no income…
But did you know that you can actually combine your business efforts with travel by becoming location independent?
By leveraging today's sophisticated technology, you are capable of living or traveling anywhere in the world and running a successful business while you're at it.
Think it can't be done?
Let's see about that!
Here are 25 online business ideas that I believe you can take traveling with you next year…
** Before I forget I also recommend checking out these 15 awesome travel job courses that'll teach you the exact skills you need for many kinds of remote jobs you can do from anywhere.
25 Online Business Ideas To Take Traveling With You
Struggling for time? Come back later! Pin these online business ideas to your travel or business board on Pinterest >>
1. Language Tutoring
Teaching a language doesn't have to be restricted to a set location any more.
With tools like Skype, Whatsapp, Google Hangouts, Youtube and the many resources available to create digital courses and eBooks, you can offer your language tutoring service in various ways from various locations.
Some popular online language tutors include Kevin Porter and Mairo Vergara (Brazilian).
2. Health and Wellness Coaching
Are you a qualified nutritionist, dietician, personal trainer or weight loss coach?
Times have changed! The services you offer don't have to be carried out in the office or gym anymore.
You now have the option to make Skype consultations, write information packed eBooks, create digital courses, apps, membership sites and more. Think outside of the box!
Some popular online fitness coaches include Kayla Itsines and Ashy Bines (they're both making a killing).
3. Graphic Design
Got a flare for design? You can definitely make something out of this online.
These days, more and more people are needing graphics made for social media, ads, courses, eBooks, printables, blog posts, websites and more.
This is often a task that is too time consuming for business owners so they'd prefer to hand it over to someone else. That someone else can be you.
Not only that, with platforms like Canva and PicMonkey making the design process super simple, you don't necessarily need to be a qualified graphic designer to receive a lot work.
4. Create Online Courses (any niche)
If you're looking into sharing and teaching your knowledge about a specific topic, you can create digital courses in just about any niche.
This is one of the most lucrative online business ideas in which many entrepreneurs are realising.
The most common way to go about creating digital courses is by offering lessons through video modules.
There are courses in language, finance, travel, careers, dating, business, productivity, fitness, health, diet, entrepreneurship, illustration, writing… Basically everything.
If you are trying to find ways to help people who have a specific pain, creating online courses is a great way to go.
Check out this awesome guide for further reading on the topic of creating online courses.
5. Travel Planning or Coaching
If you're reading this then I can only assume that you dream of traveling more.
So, why not turn your passion into your career? Why not put your love for travel to good use and help others to plan their own amazing trips?
You could offer a bespoke travel itinerary planning service, Skype travel coaching service or again, create digital products that would help others to travel cheaper/safer/better/more/etc.
Has travel planning got you intrigued? Check out Leave Your Daily Hell's travel itinerary service.
6. Financial Consultancy
Are you a financial consultant who's absolutely sick of sitting in the same office day in and day out?
Well you know you don't have to, right?
As a consultant, you can easily do most of your work through Skype and email.
And for the remaining bits and pieces that can't be done online, such as paperwork, simply hire a part time employee or intern to take care of it.
7. Airbnb/Vacation Rentals
Now this one's a little bit different because it's half online and half not.
What a lot of location independent travelers are doing these days is renting out furnished apartments and then sub-letting them on sites like Airbnb.
These days, there is a lot of opportunity to profit from holiday rentals…
For example, if you can secure a lease of an apartment for $1,500 per month and then sub-let it to holiday-makers for $100 per day, you instantly double your investment (providing you can get consistent bookings).
While you wouldn't be responsible for the payment of maintenance, you would need to pay a housekeeper.
A friend of mine is doing exactly this in Rio de Janeiro, Brazil.
8. Life Coaching
Are you looking into life coaching? Would you get a kick out helping people to move forward and set personal and professional goals that will give them the life they really want?
Well then, this is the perfect business to take traveling with you!
As a life coach you have the option to make Skype consultations, write information packed eBooks, create digital courses, apps, membership sites and more.
Want inspiration? Start with Tony Robbins.
9. Write eBooks (any niche)
Much like creating online courses, you can also help to solve a specific pain your audience are struggling with through sharing your knowledge and advice in eBooks.
Not only that, eBooks can also be fiction, so if creative writing is more your style, go ahead and get writing!
Publishing a book doesn't have to be so structured and difficult anymore. If you have a good idea and know others will benefit from it, don't hold back.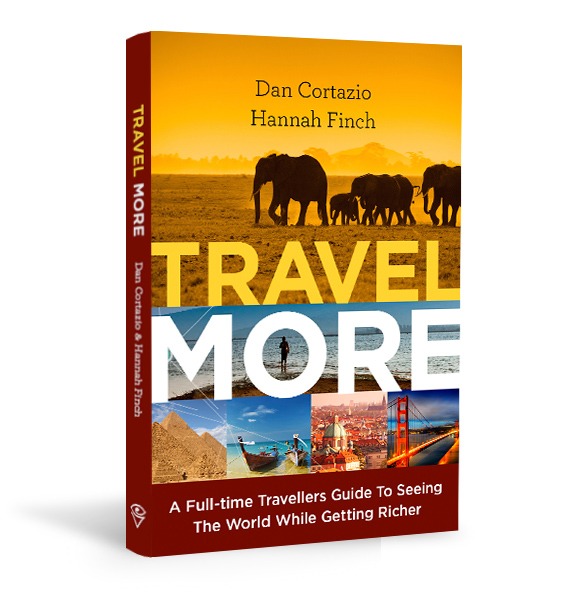 10. Online Beauty/Makeup Consultancy
So I'm sure by now you've seen all of those new makeup channels popping up on Youtube…
You know, a lot of these girls (and guys) are earning a fortune and half of them aren't even professional makeup artists or doing makeup on other people.
They just decided to do what they're passionate about and find a way to monetise it.
So, as makeup or beauty expert, what strategies can you use to become location independent through running an online business?
Well, as I've mentioned previously, there is the option of offering private tutorials and consultations via Skype, creating digital courses, writing eBooks, creating a membership site, or even collaborating with brands to offer your expertise or share their products with your audience.
11. Start a Membership Site (any niche)
No matter what your background, profession or passion is, you can probably make a membership site out of it, providing there's enough interest.
A membership site is basically a password locked site which people subscribe to and pay a monthly amount to be a member of.
Inside the membership site it's your job to keep it updated with premium content that will help your audience to achieve a specific goal, as well as establish a strong community.
So, for example, in the future we'd like to create a membership site with the specific purpose of teaching you the steps necessary to become location independent and travel more.
The great thing about running a membership site is that the income flow is consistent and you continue to earn for as long as you offer valuable content that keeps your members sticking around.
12. Bookkeeping
As a bookkeeper your job is to essentially record transactions and produce financial reports for your clients.
Why do you need to be restricted to one location in order to do this?
The likelihood is that you're already using online software to record the data and create the reports…
So why not take advantage of Skype and email to communicate with your clients? This way you can literally work from anywhere.
Believe me, I've met a few location independent bookkeepers since I've been traveling.
13. Start an Online Store (Drop-shipping)
A lot of people we talk to about working online or running an online business automatically assume we're talking about an online shop.
And while this isn't actually the case for us, many many people are working in eCommerce (online physical product sales) to create a location independent lifestyle for themselves.
Now you may be thinking, how does one run a shop online and travel at the same time? Where will all the products be stored?
That's where drop-shipping comes in.
You don't actually have to create or stock the products… You can simply act as the 'shop front' while all the packaging and shipping get's done by someone else.
To learn more about this, Aileen Adalid from IAmAileen.com has been receiving some recent attention from the media about the success of her eCommerce business.
Another person to follow is Ryan Sletcher from TheProfessionalVagabond.com who teaches about the business of eCommerce and drop-shipping.
14. Shop Local, Sell Online
Another way of going about eCommerce is by making or sourcing the products while you travel.
This way, you only need to collect a few products at a time and sell exclusively… Once you run out, you run out. This is also a strategy to encourage buyers to purchase faster.
Perhaps you make crafts or perhaps you love to shop in local markets… Set up an online store and sell as you go.
A friend of ours started doing this while traveling through India.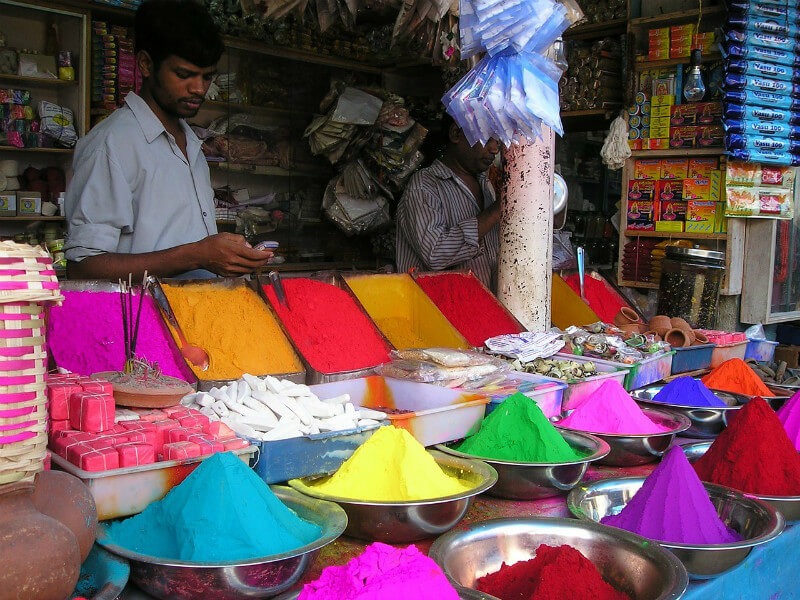 15. Online Counselling
Only very recently I was chatting with someone over email who had decided to start her own online counselling business.
This is something that can be simply achieved over Skype.
The most difficult part is getting yourself out there and finding clients but even so, resources such as social media, Facebook ads, Facebook groups, blogs and online communities make this so much easier than it used to be.
As an online counsellor, you have access to and can help anyone from any part of the world… Leverage this!
16. Affiliate Marketing (any niche)
If you want to get into digital marketing or run your own monetised blog, you don't necessarily have to come up with your own 'online business ideas' as such…
You don't have to sell your own products and services …
You can help to sell other people's products and services and earn a commission on each sale you make.
Affiliate marketing is a great way to start off in the digital world if you don't have a lot of digital marketing experience…
The reason for this is because you can practice promoting and selling products online using products that are already established and converting well for other affiliates.
To learn more about becoming an affiliate, read my affiliate marketing guide.
17. Marketing Consultancy
If you have a background in marketing, well then… What are you waiting for?
If you haven't already noticed, digital marketing is where it's at right now, and as a marketing professional, you definitely don't need to be stuck in one place.
Whether you're interested in becoming a freelance marketing consultant, agency owner or online marketing tutor, they are plenty of paths you can go down.
One guy I met in Colombia was running a full-fledged marketing agency from a his laptop in a Medellín café. How? He hires people to do each specific job.
Don't go at it alone, get people on board and you can very well establish you own successful remote marketing agency.
18. Hotel/Destination Videography
Do you love making videos? Why not turn your passion into your career while you travel?
There are endless hostels, hotels, resorts, restaurants, tour companies, travel agencies and destination boards in need of promotional video footage.
You can either do a straight exchange with the client where you receive experiences in return for the services you provide, or you could ask for a monetary amount instead.
Some traveling videographers even do half monetary, half value exchange…
So for example, they may take a complimentary tour in order to capture the video footage and then ask for a dollar amount on top of that up to the value of their service fee.
Some of our favourite traveling videographers who are doing exactly this include Vacation Couple, Melhores Momentos da Vida and Cadu Cassau.
19. Hotel/destination photography
Much like travel videography, there are a number of establishments and destination boards in need of beautiful professional photography for marketing purposes.
You could even position yourself as an expert on resort photography or an expert on destination photography so that you appeal to a more targeted audience.
To initially build up your portfolio, you can start by doing straight value exchanges and then, as you become more established, you can start charging good money.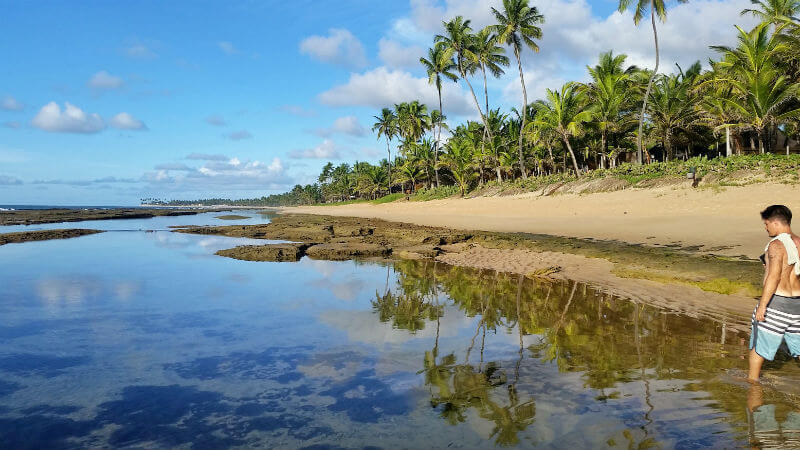 20. Relationship/Dating Coaching
Do you have a background in dating/relationship advice?
It's time to take it online!
Whether you want to carry out Skype consultations, create digital courses, write eBooks, write newspaper/magazine/blog columns, make apps, create a Youtube channel, it's up to you!
These are just some of the ways you build a successful business as a dating coach.
21. Professional Copywriting
If you have studied copywriting or you understand the power of persuasive words, you can make thousands as a professional freelance copywriter.
Some of the top copywriters in the world are selling their services for up to $100,000 a pop.
How and why?
Because copywriting has a sole purpose… And that purpose is to sell.
If you could hire a copywriter who's talent for words could instantly triple your investment, of course you'd be willing to invest big time.
So as a professional copywriter you could build a successful business through offering your writing services and coaching other marketers.
22. Professional Video Editing
Do you have experience editing videos? Perhaps you're currently working as a video editor?
Again, this is not something that has to be done in one place. If your dream is to travel, you have the skills to make it happen.
Either get video producers on board and start your own video agency or simply work as a freelance video editor.
To start with, you can find clients on freelance platforms like Upwork and then, as you build up your portfolio, you can branch out, using your own site and online presence to attract new clients.
23. Virtual Assistance
As a virtual assistant, your job is to help clients (business owners) by taking care of tasks such as email management, social media marketing, appointment scheduling, graphic design, blog posting, document writing, etc.
Many people who move into the world of digital business start off by putting their skills to use as a virtual assistant.
Not only that, you don't necessarily need to be highly skilled to get started.
By positioning yourself as virtual assistant, you'll be able to get hands on practice and build up the skills necessary to branch out and work on your own projects in the future.
For helpful advice on virtual assistance, I highly recommend watching and reading Danielle's videos and blog posts on VALifestyleDesign.com.
24. Retreats/Workshops
Much like subletting apartments on Airbnb, this business idea is half online, half offline.
Whatever your niche is, why not put together a retreat or workshop for your audience in a physical location (somewhere amazing)?
For example, if you are a yoga instructor, you could start creating online content and building up your reputation as an 'expert' in this area.
Then, when you have an engaged audience, start organising week long yoga retreats or workshops around the world.
This way, you get to fulfil your dreams of traveling whilst establishing real connections with your audience.
We're actually getting ready to do a workshop about online business/advertising in 2 weeks…
This one's happening in a mansion on the beach in Guaruja, Brazil! I'm sure there will be a video, so I'll let you have a look when it's out.
25. Masterminds (any niche)
With the rapid increase in digital entrepreneurship over the last 10 years, more and more people are seeing immense value in masterminds.
Masterminds occur when a group of people get together and share strategies and ideas for growth, whether that means business or personal growth.
People pay good money to be a part of a mastermind, especially when they can learn and connect with experts who have had great success and can pass this onto others.
Dan is part of a mastermind here in Brazil and he also runs his own mastermind.
By running your own mastermind, it's your job to attract the right people who are going to add value to the group, facilitate the application process and organise the events.
There are a variety of ways you can choose to do your masterminds but what a lot of people do is charge a yearly fee and then organise online as well as physical meet-ups throughout the year.
Pin it! >>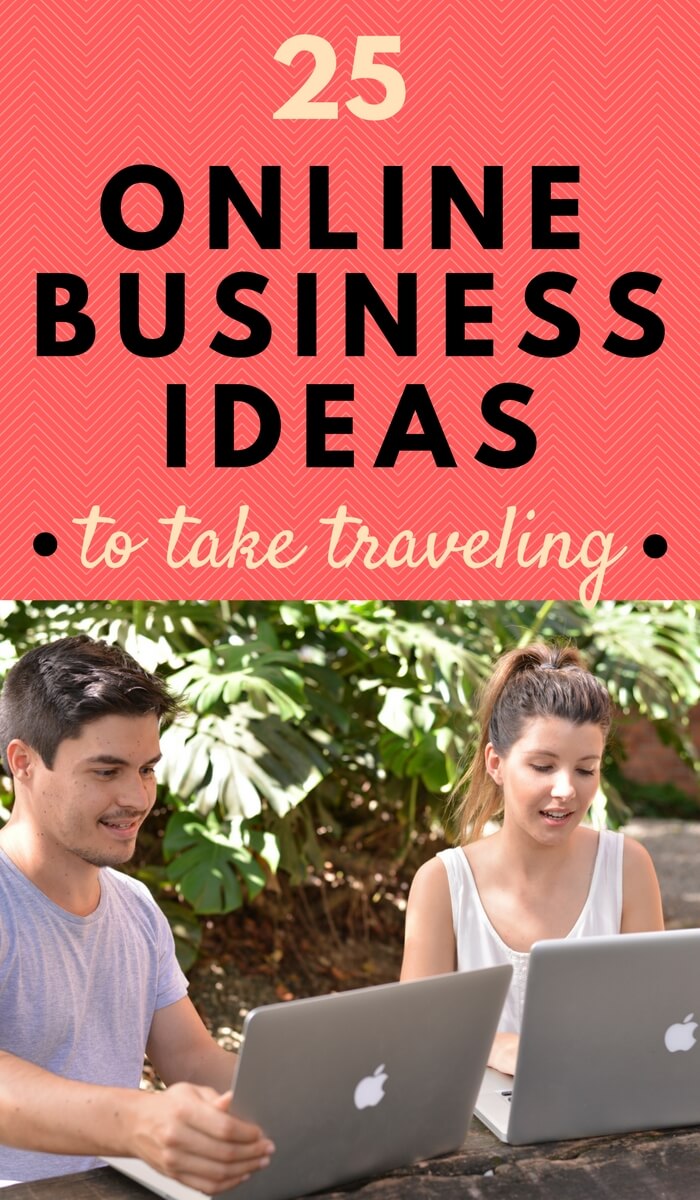 ---
Now it's over to you! Leave your comments below…
Are you currently looking for online business ideas to take traveling with you next year? Have more questions? Leave a comment below and I'll do my best to help you out!
Do you have a few online business ideas that are not on this list? Please share!