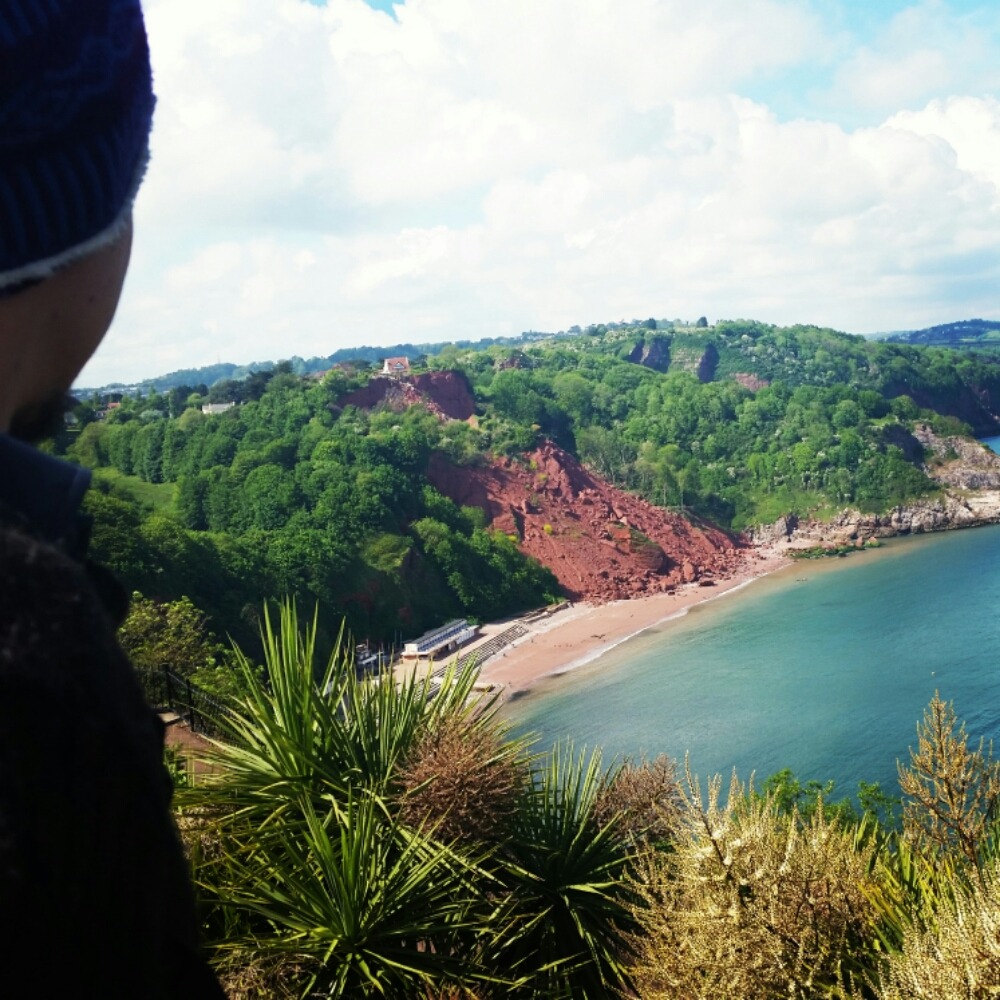 Yesterday was a special day for me as I visited my grandparents in their home town in the Devon, England for the first time in four years. Originally born in the UK, my mother and father decided to move us all over to Australia when I was 10 years old. It was a sad goodbye to my life in England but a healthy hello to a better lifestyle in Australia. Today I'm back in my home country, visiting all my favourite childhood memories.
Here we are standing on top of Babbacombe Downs in Torquay, located in the South West of England. This spot is a two minute walk from my grandparents house and looks down on the coastline which runs all the way up to Dorset, the next county onwards.
Directly below us on the left is Oddicombe Beach. The last time I saw this beach it was brimming with people making the most of the warm summer sunshine. Coloured beach houses lined the entire stretch and the cafe was doing very well. Today it lays bare, with a few bits of rubble piled in the middle. The huge storms over the winter completely ruined the entire coastline and have left businesses such as beachside cafe's to suffer.
To add to it, there was also a massive landslide just above the beach where a house completely collapsed down the cliff not too long ago. Debris made it's way down to the beach causing significant damage to the busy cafe.
The cafe now remains closed to all customers until council approve reconstruction of the damage caused by the landslide and storms.
Next time I come to England I want to see this beach back to how I remember it – A busy, colourful and clean beach with great vibes thriving in the summer sunshine!