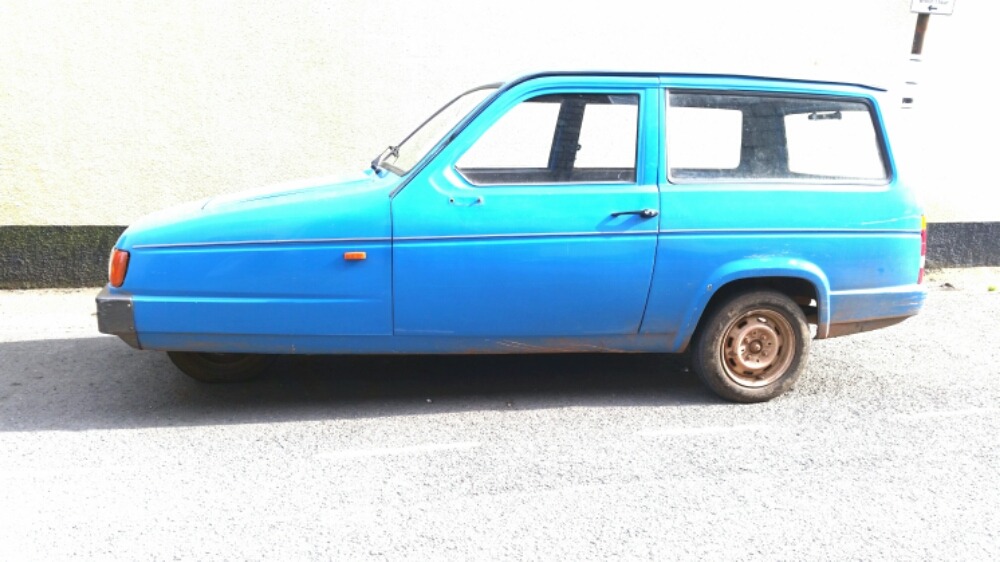 "Our happiest moments as tourists always seem to come when we stumble upon one thing while in pursuit of something else"
– Lawrence Block
What in the world?

This is a 1980's Reliant Robin. It has three wheels, a sky blue paint job and is the type of car to be seen plodding around town at about 10 miles per hour. It is very cute though! Watch as Jeremy Clarkson from Top Gear takes one of these for a spin around a windy road in England…hilarious!
Where in the world?

Parked in a quiet backstreet in Dartmouth, Devon, England.