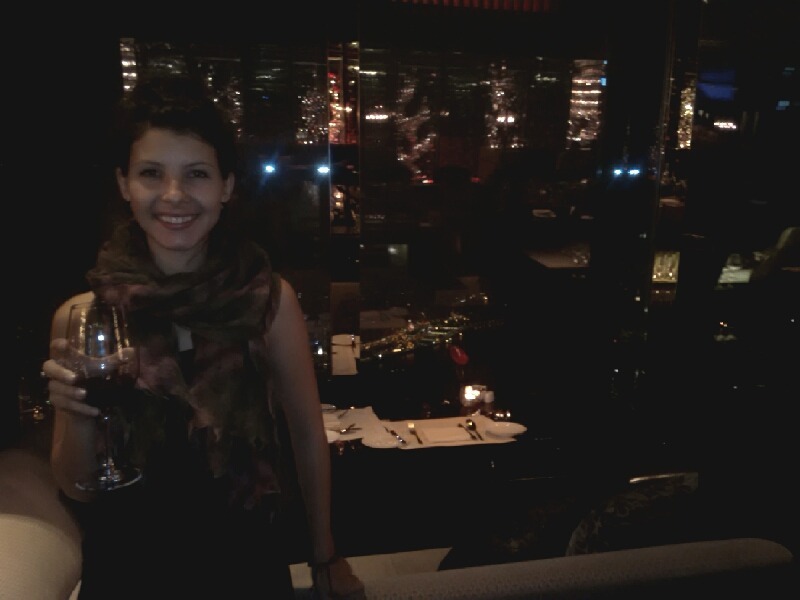 What better way to experience a 180° view of Hong Kong than to be sharing a bottle of red with someone, devouring delicious aged cheese and marinated olives for free (always a plus) and taking in the beauty of the city lights below from the 103rd floor of the International Commerce Centre. After hearing about this bar from a friend who recently hosted us we decided to find out what it was all about.
Taking the metro to the nearest station and walking up and down many stairs to find the place, we eventually arrived at the lobby of the ICC. It was then that we realised we could be slightly under-dressed for the occasion. With our overnight backpacks on and flip-flops wedged on our feet we were pointed to the escalator just around the corner.
One minute later we found ourselves standing amongst the glamorous decor of The Ritz Carlton, Hong Kong.
What? We weren't warned about this!
So there we were, standing with our shabby old backpacks on our shoulders and hair drab from the day's running around. Feeling slightly out of place we were nevertheless promptly acknowledged and escorted to the elevator that would bring us directly up to the 103rd floor.
Upon arrival, despite our travel accessories, we were positively welcomed into a beautifully designed lounge bar where we enjoyed wine, cheese, conversation and an amazing view for the rest of the night.
Floor 103 of the ICC Hong Kong is a must for anyone traveling to the city. It's the perfect spot to pop in for a refreshing cocktail and experience a birds eye view of the high rises below. Show up at around 8pm and you'll also be able to catch the spectacular light show happening over at Victoria Harbour.
Might we suggest you leave your backpacks at home though!