Vivien Heuke is a 26-year-old traveler and student of American Studies and Spanish. Born and bred in Germany, Vivien has visited Peru four times so far, the first time being when she was just 12 years old.
Needless to say, Vivien has a whole treasure chest of Peru travel tips up her sleeve, along with some stunning photographs, so today she's here to share them with us.
In this interview you will learn:
Where to stay in Peru
Things to do in Peru
The challenges you may face as a traveler in Peru
The cost of traveling in Peru
The top travel resources to book your trip to Peru
+ a whole bunch of reasons why Peru could be your perfect next destination!
Peru Travel Tips: Where To Stay, What To Do, Things To See
Pin these Peru travel tips to your travel board on Pinterest >>

Hi Vivien! Tell us a bit about yourself…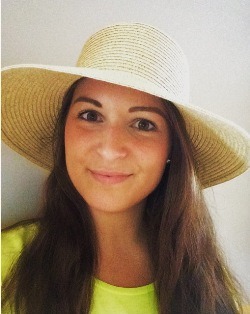 I'm Vivien Heuke, 26, a student of American Studies and Spanish from Germany.
It is my greatest passion to travel the world, exploring new places and getting to know other cultures.
Instagram: @vivi.viajera
When did you first visit Peru and where did you go?
I first visited Peru in 2002, when I was 12, for two weeks with my mother and we started off by exploring Lima, the huge capital city, then moved on to Cusco, the historic capital of the Inca Empire at 3,400m in the Andes.
I've visited Peru four times so far and during later trips I also got to see:
1 – The Nazca Lines, ancient geoglyphs in the Nazca Desert south of Lima, best observed from the air; sightseeing flights in small planes are available on site.
2 – The Huacachina oasis, also in the Nazca Desert.
3 – The Ballestas Islands, a nature reserve inhabited by dolphins, sea lions, fur seals, guano birds, Humboldt penguins and other birds.
4 – Arequipa, Peru's charming second-largest city, with a Mediterranean climate, nice colonial architecture.
5 – The beautiful Santa Catalina Monastery and 5,822m-high Misti volcano.
6 – The Colca Canyon, 150km from Arequipa, with 3,270m depth twice as deep as the Grand Canyon and home to many Andean condors that can be observed at close range.
7 – Lake Titicaca, the largest lake in South America, high in the Andes at 3,812m; home to the indigenous tribe of the Uro, who live on self-made, floating reed islands and construct fascinating reed boats; the lake and islands can best be accessed from Puno, the largest lakeshore settlement on Peru's side of the lake.
8 – Manu National Park in the Madre de Dios region, Peru's part of the Amazon rainforest, which can be visited on jeep tours lasting 3 days minimum, spending the nights in ecological jungle lodges and the days learning about the tropical flora and fauna, which includes jaguars, pumas, otters, anteaters, sloths, tapirs, capybaras, monkeys, macaws, toucans, hoatzins, hummingbirds and Peru's national bird, the Andean cock-of-the-rock.
9 – Trujillo, Peru's third-largest city, with beautiful weather year-round due to its mild desert climate; many cultural and art events including the National Marinera Festival in January displaying the traditional Marinera dance; Chan Chan, the ruins of the pre-Columbian Chimor empire's capital; and the Sun and Moon Temples built by the ancient Moche civilization.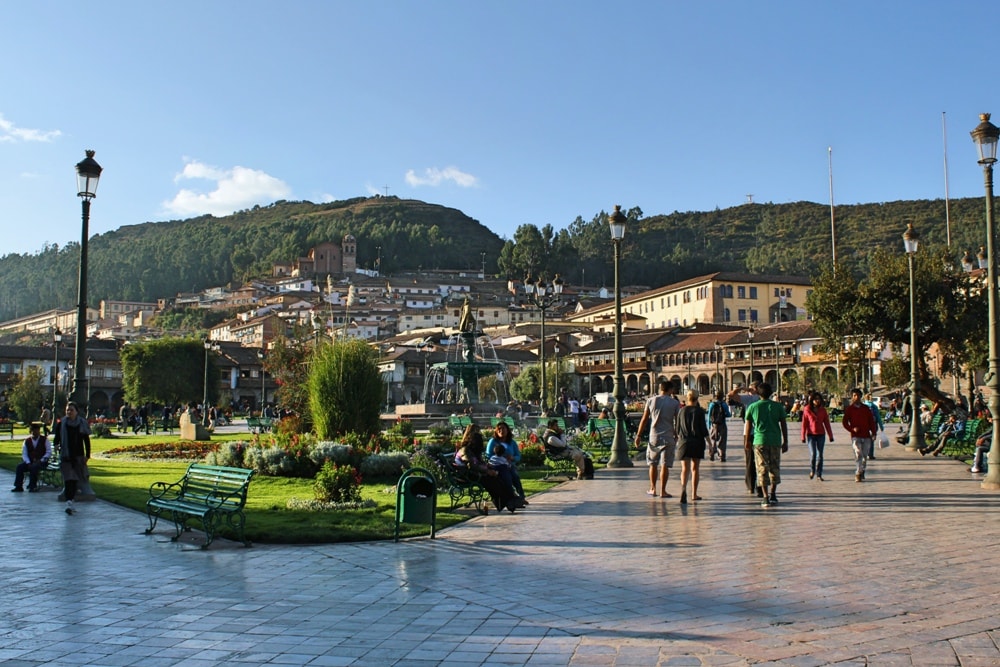 What was it that made you fall in love with Peru and did it inspire you to return?
It was the first time that I traveled overseas and as I was only 12 years old, I was of course totally stunned by this completely different culture and way of life, and the beautiful landscapes and archaeological sites really got me hooked on traveling!
As we had friends in Peru, it was relatively easy for us to travel there and since we were so impressed, we returned there three times, each time exploring more and more of this huge country.
Now, 14 years after my first trip to Peru and seeing many other countries since then, I still regard Peru as one of the most beautiful, culturally rich, diverse and interesting countries in the world where I had some of my most cherished travel experiences.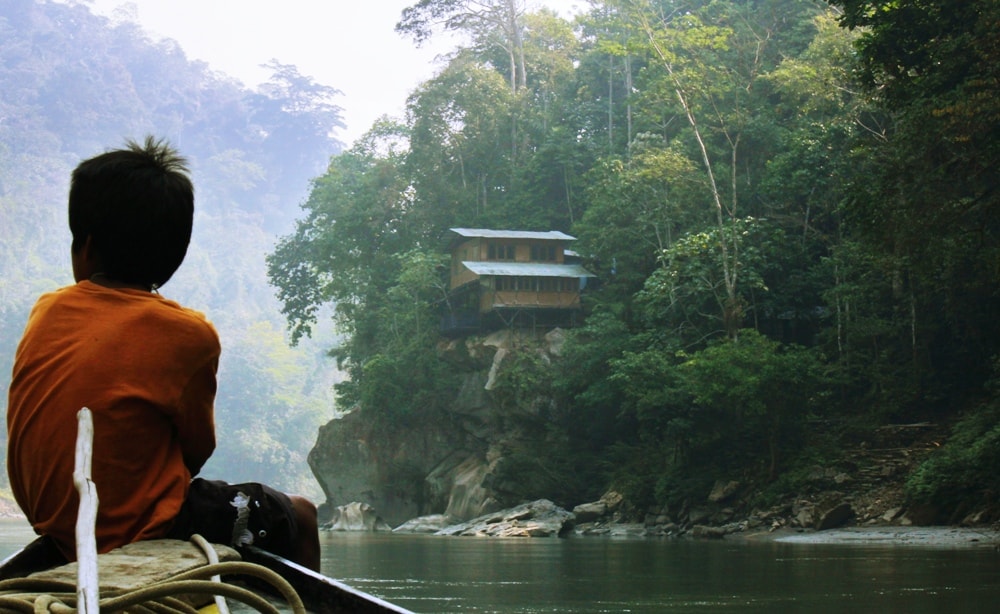 Which Peruvian cities are your favourite and why? Would you recommend these as travel destinations? If so, where do you recommend staying?
My favourite Peruvian city and an absolute must certainly is Cusco, because it's simply charming with its beautiful architecture and very rich in history.
I recommend using it as a base to explore the region with everything it's got to offer (see next question), but also taking the time to get to know the city itself.
A very cute and friendly accommodation I remember there is Hostal Cusi Wasi.
One of Peru's prettiest cities is Arequipa.
It's got an impressive backdrop with an almost 6,000m-high volcano, but with palm trees and a lot of sunshine it feels Mediterranean as well.
The city's also a perfect base for day trips to the Colca Canyon, which are offered on every corner.
The third city I'd like to recommend is Trujillo in the far north, famous for it's great climate and cultural events.
In January, the whole city is up and about for the National Marinera Festival and you can enjoy the dancers in their costumes displaying Peru's traditional dance all day long.
Not far from Trujillo you can explore at Chan Chan how the ancient Chimú tribe lived before it was conquered by the Incas in the 15th century.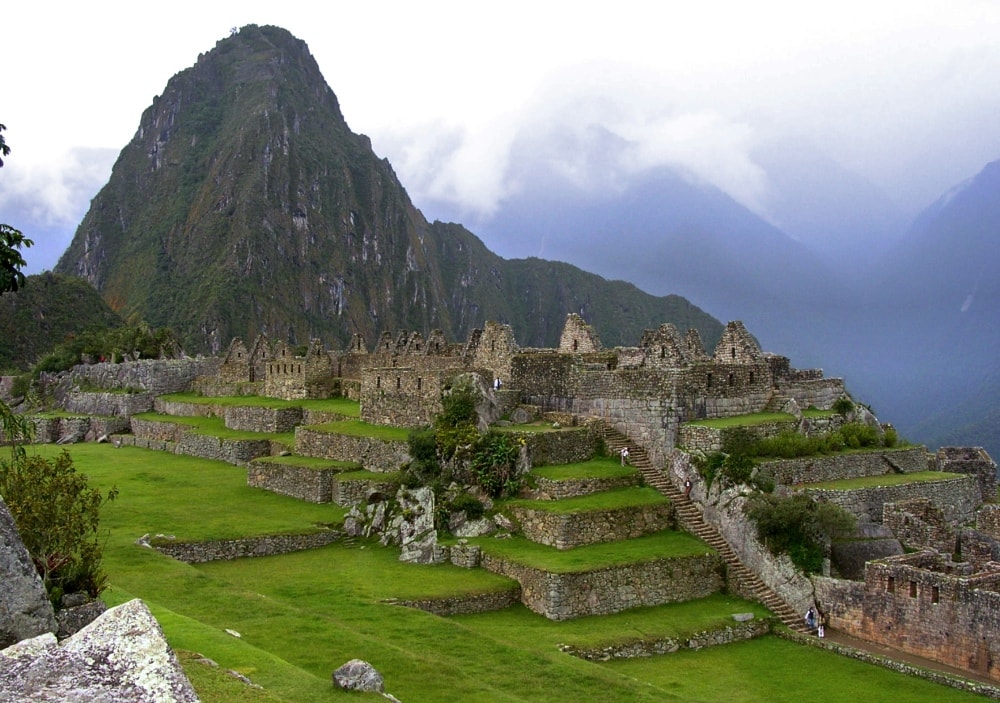 Your absolute top things to do in Peru?
My absolute Peru highlight is definitely Macchu Pichu. It's one of the most impressive things I've ever seen and I think everyone traveling to Peru needs to see it…
It will blow your mind.
The next must-see is Lake Titicaca. The scenery is simply breathtaking and exploring how the Uro tribe lives its own "life on the lake" will make you feel like you're in another world.
Third, the Colca Canyon. We had to get up in the middle of the night, drive for hours crossing 5,000m-high mountain passes and quietly wait at the viewpoint – and then we were rewarded with the breathtaking sight of several Andean condors soaring up from the canyon right in front of us…
With a wingspan of 3 meters, they will give everyone goosebumps!
The last highlight of mine I want to recommend is a several-day trip to Manu National Park.
Starting from Cusco, you will cross some of the Andes' highest passes, leaving you speechless not only because of the thin air but also due to the incredible sceneries, and then descend down the eastern slopes.
First, you'll spend a day in the cloud forest, exploring its typical flora and fauna, and then move on all the way down to the tropical rainforest where you'll experience the Madre de Dios River, the lush vegetation and, with some luck, have some really cool animal sightings!
What to see and do in/around Cusco:
1 – The antique city center is very pretty, with a beautiful Plaza de Armas lined by charming little shops and cafés and the 16th-century cathedral.
2 – Calle Hatunrumiyoq, a famous street running from Plaza de Armas to Barrio de San Blas where you can see ancient Inca stonework on the floor and walls.
3 – Barrio de San Blas, a picturesque part of the historic center with artisanal shops, steep alleys and a nice view.
4 – Saqsaywaman, a large, ancient Inca fortress on the outskirts of Cusco – absolutely fascinating!
5 – Ollantaytambo, an equally interesting ancient Inca archaeological site.
6 – The Sacred Valley of the Incas or Urubamba Valley, idyllic and containing many more archaeological remains, for example in Pisaq, where a big market attracts tourists on Tuesdays, Thursdays and Sundays.
7 – Moray, Incan agricultural terraces, 50km from Cusco.
8 – And of course, Peru's landmark: Macchu Picchu, UNESCO World Heritage Site and one of the New Seven Wonders of the World; an absolute must-see when traveling in Peru; you can take day tours by train from Cusco or hike the Inca Trail and reach it in 4-5 days.
What to see and do in/around Lima:
1 – The historic center with the cathedral and other 16th/17th-century churches, the pretty Plaza de Armas and Plaza Mayor.
2 – Miraflores, a popular shopping and dining district with a nice view along the coastline.
3 – The opportunity to do paragliding.
4 – Huaca Pucllana, a pre-Inca ruin.
5 – Chosica, a popular getaway town for locals outside of Lima, which has more sunshine and better weather in general due to its higher elevation (Lima is foggy all winter).
6 – Pachacamac, a 2,000-year-old archaeological site 40km south-east of Lima.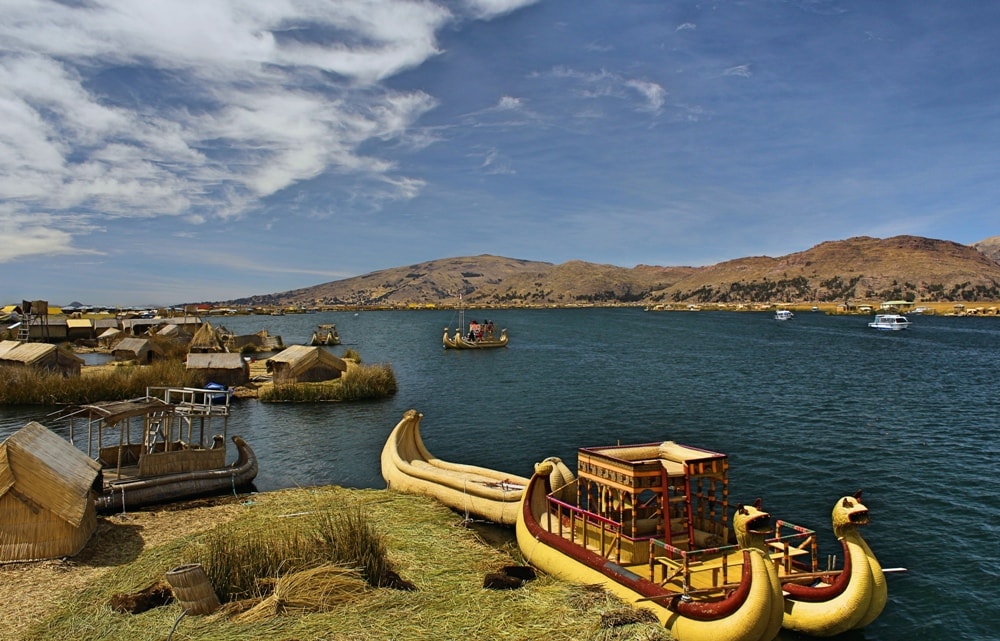 What challenges have you faced in Peru and how did you overcome them? Should people planning to visit Peru be aware of these challenges?
The most important challenge definitely is the mere height you'll reach when traveling to places situated in the Andes…
Arequipa lies at 2,300m, Cusco at 3,400m and Lake Titicaca at 3,800m.
When taking trips to Colca Canyon or Manu National Park, you will go even higher, crossing passes at approx. 5,000m!
It's absolutely necessary to acclimatise and get used to the height first, especially if you're not used to such heights.
If you go to Cusco by plane from Lima, you need to stay in Cusco a few days to acclimatise before you take further trips.
In order to avoid altitude sickness, you need to drink lots of water, eat only light meals and get enough rest. Drinking coca tea (mate de coca) really helps, too.
When you've gotten used to the height and feel fine, you can move on to greater heights and you'll be able to fully enjoy the spectacular sceneries of the Andes.
The other challenge I'd like to make travelers aware of is the extreme distances one has to cover when traveling in Peru. The country is huge and the must-see places are scattered all over…
From Lima, Trujillo is 600km, Arequipa 1,000km, and Cusco 1,200km away!
You should plan your route well and book transportation ahead of time so you don't run into problems covering these distances.
See the next point for more on this topic as well.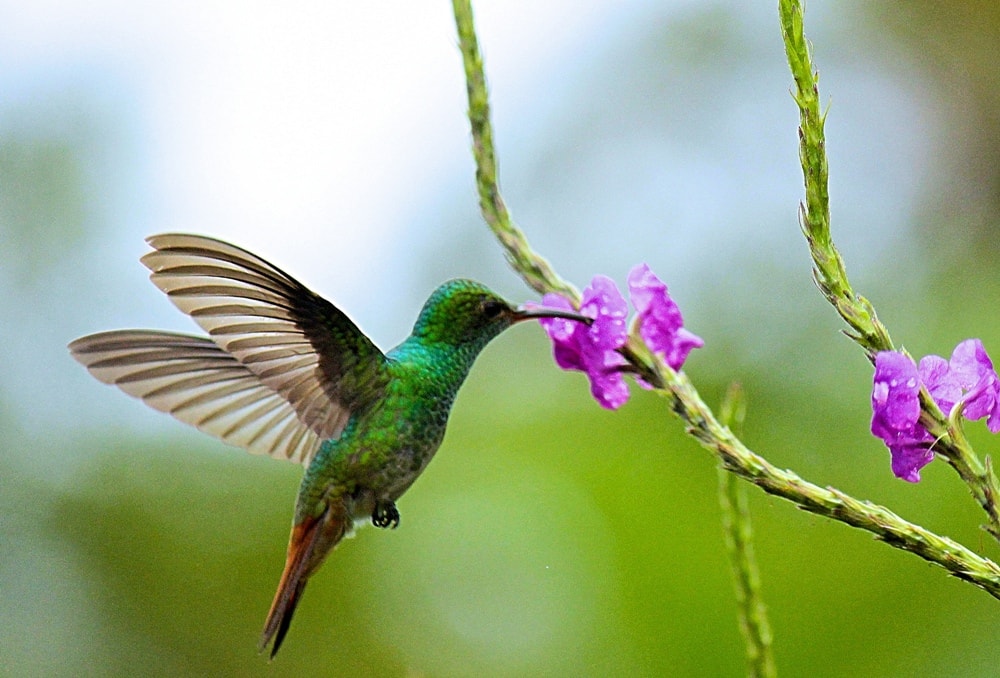 In your opinion, what is the best way to travel in Peru and why?
As already mentioned in the last point, great distances have to be covered when traveling in Peru.
The best way for me to go from one major city to another is by plane because it saves you valuable time, and as there are countless domestic connections every day, it's also quite cheap.
If you have more time, want to travel even cheaper and like to travel by bus, there are also endless connections with high-standard coaches.
Make sure you book with a big and renowned agency, though, they're safe and offer the best service with fully reclining seats, entertainment and onboard catering.
Be aware that those rides will be very long due to traffic, road conditions and the incline when going to the Andes.
Going to Peru with a tour group can be great because you don't have to worry about anything, but if you want to be flexible and free, it's no problem at all to travel on your own.
Fly to the different major cities and use them as a base while taking trips to all the sights in the region.
There is good accommodation available in all price ranges. When looking to book day trips, check online for recommendations, e.g. TripAdvisor.
It's not usually necessary to rent a car because bus trips to the sights are offered everywhere.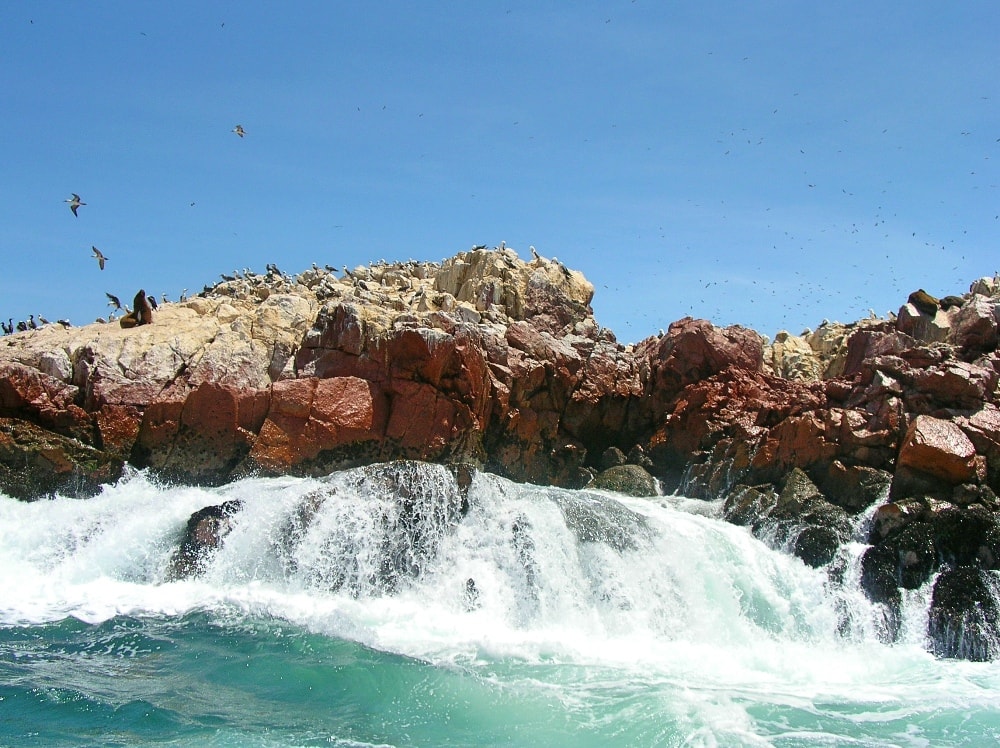 Based on this, what is the approximate cost of traveling in Peru (accommodation, food, transport, entertainment)?
The flight to Peru will be the most expensive component if it's overseas.
Domestic flights are generally quite reasonable but can add up, of course.
Accommodation and food is quite cheap if your standards aren't too high.
Some of the trips to the major highlights like Macchu Pichu, Colca Canyon and Manu National Park can be a little expensive but they're usually "all inclusive" and definitely worth it!
Buying arts and crafts and the incredibly warm clothing items made of alpaca wool is super cheap and supports the locals, so be sure to bring home everything you like!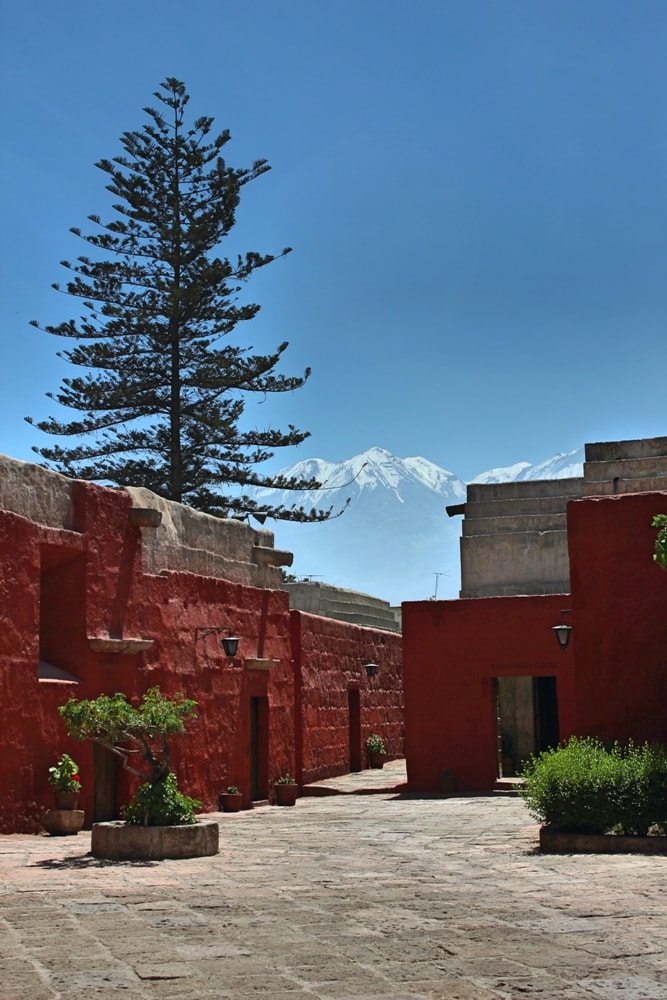 Your top go-to resources for booking flights, accommodation and tours in Peru?
For booking flights, no matter where, I always use flight search engines and price comparison websites.
For accommodation, my go-to website is booking.com, because it offers discounted prices, tons of ratings and evaluations, it's usually book-now-pay-later and it's often possible to cancel a reservation for free.
For trips to the sights, I recommend checking TripAdvisor for agencies with good ratings and booking online, but you can also book with renowned agencies in their offices in cities like Cusco, Arequipa etc.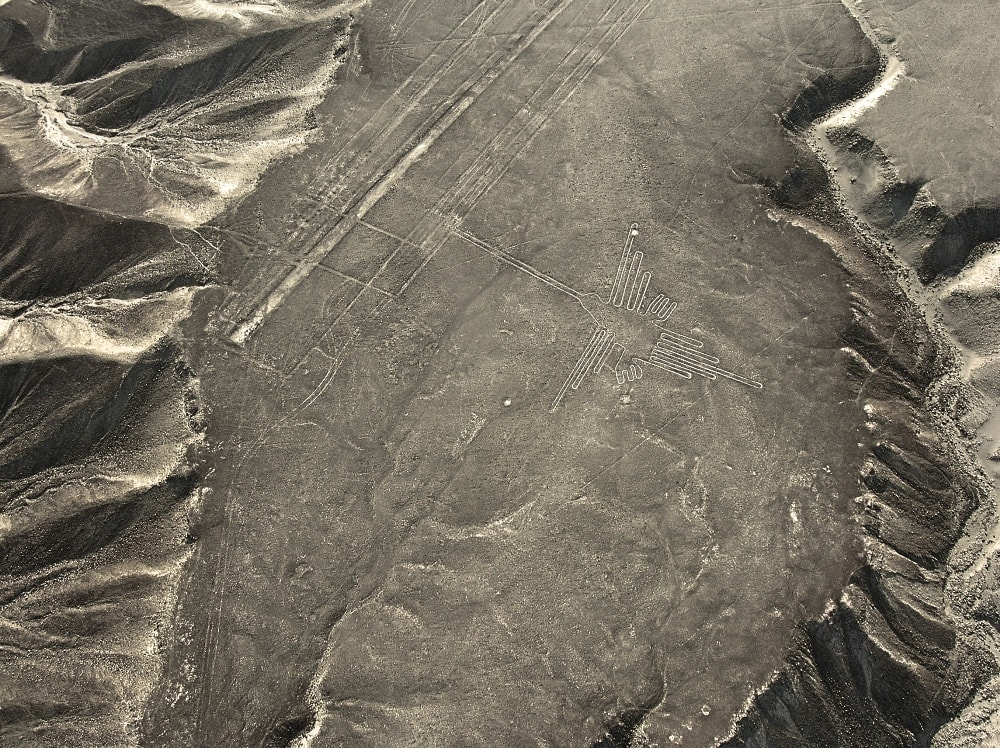 Can you share with us three important Peru travel tips to know before visiting?
1 – Plan your route well and make sure you don't miss any of the highlights 🙂
2 – Don't underestimate the height and be sure to acclimatise!
3 – Respect the indigenous people and the ancient Incan legacy!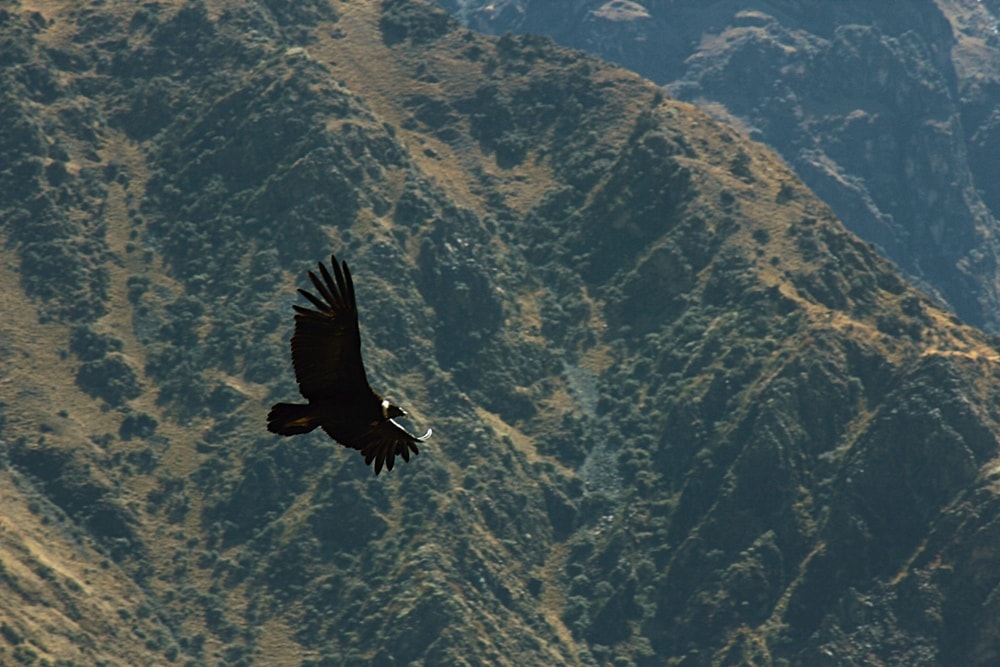 And finally, do you have any last words to inspire everyone reading this to travel to Peru?
Peru is one of the most beautiful, diverse, culturally rich and interesting countries I have seen in my life.
If history, archaeology, indigenous culture, incredible landscapes, the world's second-highest mountain range, great animal sightings and a little adventure sounds like a fun trip to you, Peru is for you.
Don't hesitate and have no fear, you'll be amazed and left speechless by this gem of a travel destination!
Vivien, thank you so much for sharing all of these amazingly helpful Peru travel tips!
To learn more about Vivien's next adventures around the world, remember to follow her on Instagram: @vivi.viajera.

---
Peru Travel Resources
Peru Accommodation:
To start looking at your accommodation options in Peru, choose Hostelworld for budget, Hotels Combined for comfort or Airbnb for local (and get $25 off).
Peru Flights:
If you are flying to Peru, it is beneficial to use a flight compare site to find the cheapest flights. We recommend and use Cheapflights.com.
Click here to compare and book cheap flights to Peru
---
Now it's over to you reading this! Leave your answers in the comments section below…
Are you thinking about going on a South American adventure and looking for more Peru travel tips? Leave your questions below and we'll do our best to help you out!
Do you know some more Peru travel tips to add to Vivien's? Let us know!