If you want to make it to the airport prepared, follow this checklist beforehand. Travelling is an adventure best planned ahead of time, as opposed to booking flights and packing at the last minute.
Showing up at check-in and going through security can be a bit tedious if done in a hurry; that is why it is always advisable to get to the airport two to three hours ahead of your flight time.
For your next trip, I have compiled for you a checklist to ensure you do not leave anything behind.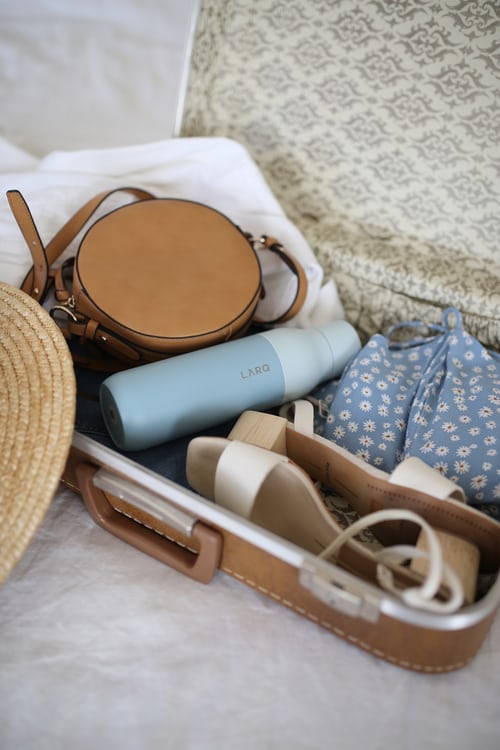 Travel Documents and Credit Cards
Ensure your travel documents and visas are up to date. In some countries, you cannot be granted entrance if your passport is not valid for at least six months after your return date. As such, ensure you are not returned at customs because of an old passport.
You should keep both physical and digital copies of your passport, plus paperwork, in case you lose them. You can also choose to give a few copies to friends and family whom you can easily contact in case of an emergency.
Also, remember to notify your credit card companies and bank about your travels just in case your purchases are denied. Ensure you find out about the travel perks (if any), plus other internal ATM fees so you plan ahead of time on how you will use your credit cards. As a tip, carry multiple cards in case one stops working or gets lost.
Remember to Get Vaccinated
This should have been at the top of the list. Get the necessary vaccines out of the way as soon as you can since it can take a few days to weeks to build up to full immunity. There are some that require more than dose, which might need to administer over days, even months.
Talk to your doctor, and inform them about your travels so that they can recommend the best shots to take and when since vaccine protocol varies depending on the country. For instance, you cannot enter some countries without proof of Yellow fever vaccine, especially if you have been to at-risk areas or countries.
Keep Online and Connected
If you haven't traveled overseas with your cell phone before, call your mobile service providers to ensure that your phone will work in the country you intend to travel to. You should also ask about international phone plans, which are available. If you realize it is going to be costly to make international calls, consider a mobile hotspot as the next option.
Download the Necessities
When it comes to traveling, sometimes the crucial things that you will need are not in your suitcase but your smartphone. As such, consider downloading stuff you might need in case your battery dies. For instance, an offline map is a must-have. You might argue that Wi-Fi is all over the airport, but downloading an offline map on CityMaps2Go or Google Maps will allow following your GPS without necessarily having to use your data.
Must-Have Essentials
Well, most of the contents will largely depend on the weather of the place you are visiting. There are absolute essentials that should never be missed in any traveler's bag.
Debit cards, credit cards, and some cash
Medications
Passport plus visa
Insurance
ID cards
Headphones and a pen
Anti-bacterial wipes
Electrical adapters and converters
Earplugs and eye mask
Sweater/scarf in case it gets chilly in the plane
Cellphone and charger
Conclusion
As a caution, remember to take a photo of your suitcase; you can make a chip for easy tracking in case it gets lost. This way, it will be easy for airport staff to track your luggage. Be on time to avoid last-minute rashness, and always carry a snack or two to munch on as you wait for your flight. Remember this checklist, enjoy your trip, and be responsible!