In the Great Smoky Mountains, one of America's best-loved national parks, jagged mountain peaks, verdant woods, and cascading waterfalls set the stage for a great adventure. Spread over 500,000 acres in the Southern Appalachian region, the park is a four-season wonderland. It is popular both for its vibrant spring wildflowers and for the fiery autumn leaves that cover the hills.
On your Great Smoky Mountains National Park holiday, you will enjoy many types of campgrounds. But there is only one lodge, and the reservations are done through a drawing each fall. Therefore, if you want to stay in the cozy lodge, you will have to travel well ahead of time.
Here are some tips you need to know if you're planning to explore and stay in the Great Smoky Mountains After you read this article, you will be well equipped to enjoy a vacation in this gorgeous wilderness.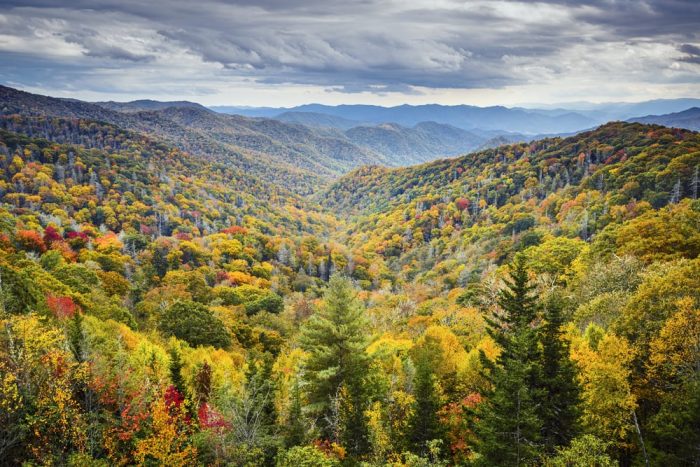 Activities You Need To Try
One of the Smokies' great draws is its vast trail network that connects the forested valleys and misty mountain slopes. There are more than 800 kilometers of trails. The trails range from easy walks along scenic boulder-filled streams to demanding all-day hikes such as the 10-mile round-trip climb up Thunderhead Mountain. On this particular hike, you will gain 3,600 ft in elevation along the way.
Over 70 miles of the Appalachian Trail passes through the national park. With about 100 campsites and shelters on the backcountry, the park provides excellent opportunities for multi-day treks.
If you are not interested in hiking, you may be glad to know that the Smoky Mountains have a lot more to offer. The riding stables at Horseback are in Cades Cove, Sugarlands, and Smokemont. There are also some scenic drives in the park, including ridgeline roads where you can look out over the seemingly endless expanse of undulating peaks.
Where To Stay
American Mountain Rentals by Natural Retreats provides a selection of Smoky Mountain cabins, many of which have stunning views over the mountain. It is next to Great Smoky Mountains National Park with lodging in Sevierville, Pigeon Forge, and Wears Valley.
Cabins are also close to popular attractions in the area. Some attractions include the Dollywood and Pigeon Forge's The Island. Choose from cozy, romantic four-bedroom cottages or larger holiday homes that can host up to 28 guests. These cabins are perfect for family reunions or a group retreat.
For more information about this accommodation, you can call the company at (877) 805-7794.
Prices
The Smokies are tough to beat for an affordable holiday. Expenses are minor, apart from renting a car. Camping, one of the cheapest ways to experience the national park, costs under $30 a night, and at some locations is just $17.50. All attractions inside the park are easily accessible. They include the Mountain Farm Museum, historic buildings in Cades Cove, and the Clingmans Dome panoramic overlook.
Be Physically Prepared
Hiking trails in the national park are well marked. Nonetheless, it's wise to pick up a good map (available in the visitor centers) before heading out. Make sure you have comfortable walking shoes (preferably waterproof hiking boots). You should also bring plenty of water, snacks, and warm clothes. It gets cold at higher altitudes, even in the summer, so dress in layers. Rain gear is also essential because precipitation is a possibility year-round.
Also, a walking stick may come in handy. Make sure to let a friend who is not hiking know where you are going and when you expect to be back. Look out for slippery rocks, and don't swim or wade in park waters (falls and drowning are among the significant causes of injury in the area).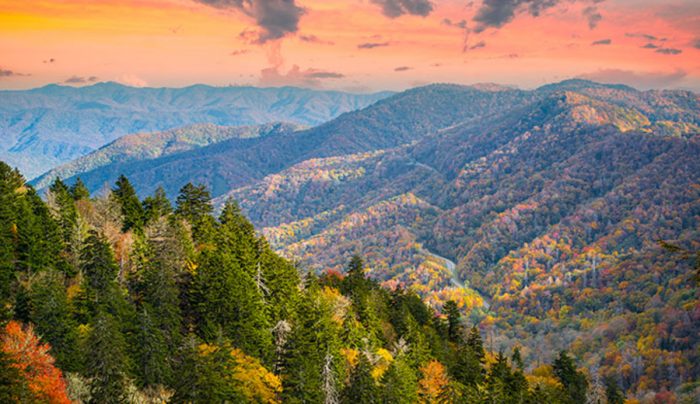 Conclusion
There are many hotels, resorts, and cabin rentals in the gateway towns. However, you can truly embrace the wilderness and opt to camp instead.
For more trekking tips, click here.
Featured image: mysmokymountainpark.com