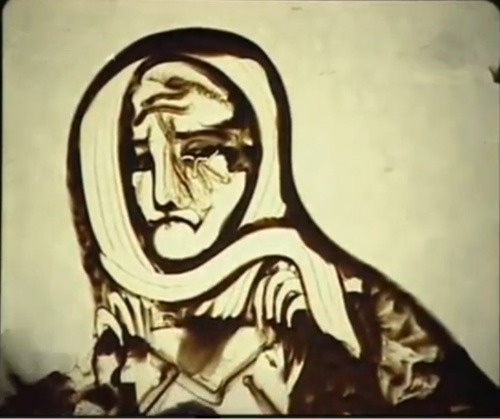 Remember Kseniya Simonova?
The amazingly inspiring artist from the south of Ukraine who won Ukraine's Got Talent 2011 with her beautifully moving animated sand story is at it again.
Her famous piece "You are always nearby" went viral after the population of Ukraine watching were brought to tears. Dedicated to her great grandfather who lost his life fighting for his country, the piece tells a story about life in the Soviet Union during the Great Patriotic War in World War II.
Follow Simonova's emotional story through her incredible sand animation:
Three years on and Simonova is now spreading her talent across to South America where her piece "Eternal Tears" is shortlisted to appear in the International Uranium Film Festival, Rio de Janeiro. This film festival is the first to highlight the risks associated with nuclear energy and it is specifically dedicated to films about it. The sand animation "Eternal Tears" was chosen to place in the festival as it tells a story about those who died or are disabled as a result of the 1986 Chernobyl Catastrophe. The piece was created in 2011 and devoted to the 25th anniversary of the tradgedy. Simonova first told the story in The Netherlands where her amazing artistic talent attracted a huge amount of attention throughout Europe.
Check out Simonova's moving piece that has been shortlisted to appear in the Rio De Janeiro film festival:
We wish you the best of luck Kseniya!