For a long time now I have wanted to visit New Caledonia, the exotic French territory located far away from France. Luckily, my husband John also loves to travel, so it wasn't hard for us to make a deal and pack our bags.
Due to our work obligations, we decided on a four-day stay. One day is enough to absorb the amazing beauty, but all the days in our lives wouldn't be enough to discover everything that is appealing about New Caledonia.
For such a short stay we purposely made our New Caledonia itinerary quite dense to be able to experience all that the country has to offer. Here's how we made it happen.
Planning A Trip To Paradise: A 4 Day New Caledonia Itinerary
Departure – Day 1
We chose to take our adventure in February due to the warmer temperature but if you prefer mild spring climate you can visit between May and September.
We were fortunate because there was a direct flight from Sydney, Australia to the capital of New Caledonia – Noumea. The reason we actually stayed in the city was because it offered us proximity to many of the places and activities we had planned on our four day New Caledonia itinerary.
After a few hours of rest in our hotel, we spent the afternoon catching some sun in the city's Château Royal beach before taking a refreshing night swim at Kuendu Beach.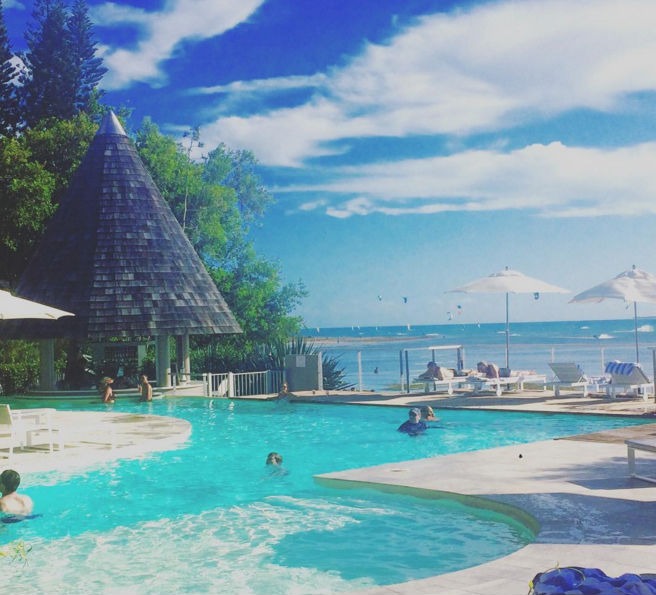 Day 2
The second day on our New Caledonia itinerary was for discovering the local culture and history. To make sure we didn't miss anything important we decided to rent a car for the day.
First, we wanted to visit the very north of Noumea to meet the broussard Caledonians, also known as the "cowboys of the Pacific". Here we learned about the farming culture in New Caledonia and we quickly became fascinated when were introduced to the vast green plains used for livestock farming and how rich they were with lush vegetation.
Later, we continued on to Loyalty Islands, where we partook in an organised tour to learn about the Kanak culture which is still very much alive.
Tip: If you think you can do more in a day, think again. Racing around from one place to the next will only exhaust you and you won't get any time to actually experience the locations.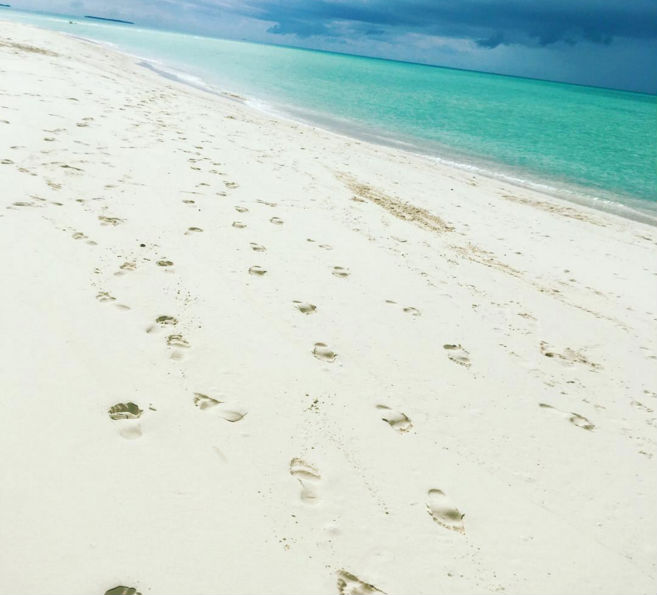 Day 3
After resting from our historical quest on day two of our four day New Caledonia itinerary, it was the perfect time to get our adrenaline pumping with some water sports and beach tours.
Many of the New Caledonia tourist packages include Lifou's Jinek Bay, Turtle Bay and Amadee Island, so due to time limitations we decided to opt for the already tested activities and locations. We ended up swimming with the turtles at Turtle Bay, enjoying the beauty of Amadee Island and of course snorkelling at Lifou's Bay, where we had the chance to observe a diverse range of sea-life, including colourful clams, corals and more than 2000 different fish species.
After a massive day of adventure we settled down over a lovely dinner at an amazing French restaurant called Marmite et Tire Bouchon, in the heart of the Noumea, before heading to bed to fuel up for our last day in paradise.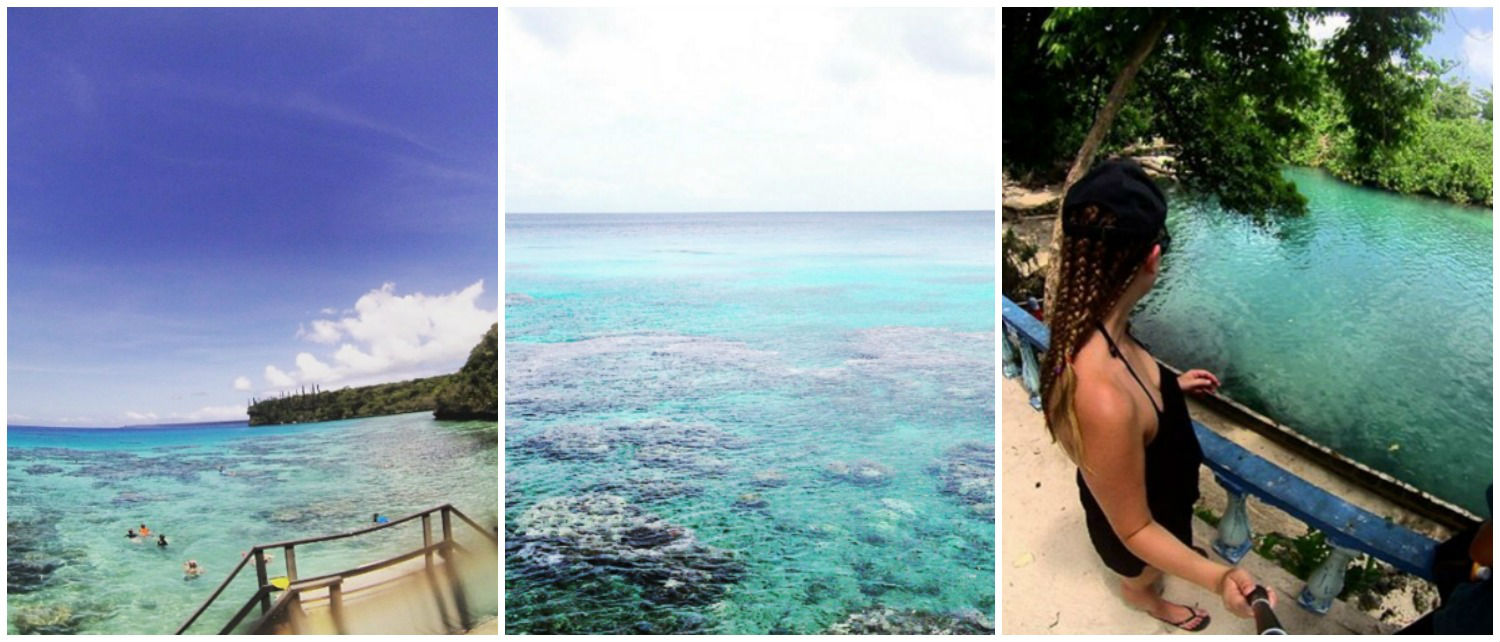 Day 4
By this point, there was so much to see in New Caledonia and so little time, we had to optimise our itinerary and get rid of some locations.
Breakfast always comes first and the local fast food diners are a great choice for spicy food lovers. The food can be a bit expensive because most of it is imported and not produced in New Caledonia, so we had to go exploring to find the best places to eat.
This last day was saved for leisure and exploring the capital as it would have been too exhausting to try and see every single location on the island. Since we wanted some time for silence, we spent most of our day at the less known beach, Îlot Amédée, a perfect spot for swimming and a picnic.
Later on we explored the city of Noumea, where we were able to experience Le Place Des Cocotiers (19th century), T'jiabou Cultural Centre and the multicultural and colourful Noumea market, beside Port Moselle. These activities continued on into the evening when we found a local café to sit and listen to some ukulele music.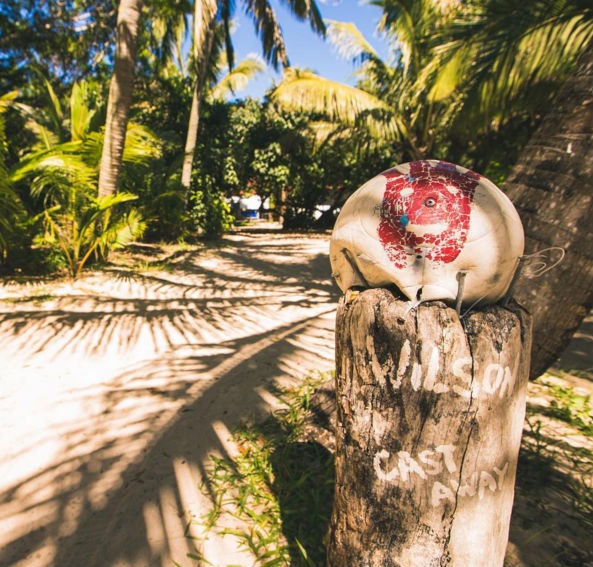 Return
After a good night sleep, we were prepared to go back to our mundane lives (at least physically prepared).
With our suitcases packed we began our journey back to the airport, first stopping by the market to buy some souvenirs and spices to take a piece of New Caledonia home with us.
When the plane took off, I realised something – New Caledonia was even more beautiful when observed from above - which was just extra encouragement to return again, next time for more than just a few days.
Accommodation: If you want to start researching your New Caledonia accommodation to see what options you have, we always compare accommodation prices on Booking.com.
Question: Have you been to New Caledonia? What would you add to this four day New Caledonia itinerary?
Pin this >>