Valentina Acevedo is a Chilean filmmaker and photographer with a huge passion for her city of Santiago, Chile.
Today we're chatting with her all about Santiago, including where to stay, what to do and how to have the best travel experience possible, from a local's point of view.
If you're thinking about visiting Chile, or Santiago specifically, this will give you the inspiration and local knowledge you need.
Here are Valentina's recommendations for things to do in Santiago, Chile plus lots of tips!
Local Shares Tips On Things To Do In Santiago, Chile
Like these things to do in Santiago? Pin this to your travel board on Pinterest >>

Hi Valentina! Tell us a bit about yourself…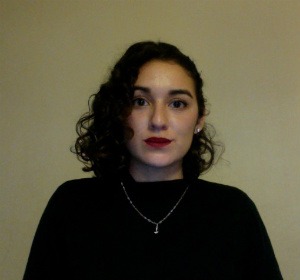 Hi, I'm Valentina Acevedo, I'm from Chile, specifically from a little town on the beach, not so far from the capital, Santiago.
I'm also a filmmaker and an enthusiastic photographer.
Blog: https://valentinacevedo.wordpress.com/
Instagram: @acevedovalentina
How long have you been living in Santiago?
I started living in Santiago when I was just 1, stayed for 8 years, went back to my hometown until I started my career, and now I've been living in Santiago for 6 years.
What is it that you love about Santiago and has it inspired you to travel more around the country?
The most valuable thing that Santiago has to offer is its vibrance.
It seems to vibrate twenty-four hours a day… An energy that can only come from humans.
It's full of life, different cultures, different thoughts, different colours and different ways to live life.
You can see how the world is moving inside the Santiago.
For this same reason I love to travel around my own country and others as well…
To see new realities, new ways of life.
Which places around Santiago are your favourite and why? Would you recommend these as travel destinations?
This is a hard question because I love my country, it's so unique.
My favourite city or town is my home town, Llo Lleo (San Antonio).
Of course, Llo Lleo is very quiet and open, there are no big buildings around, not a lot of noise, and you have the beach just 10 minutes from your home. It's a privilege.
But if I have to talk about another city it would be Valdivia.
This city is in the south of Chile and it rains most of the time but the place is prepared for it.
How can I explain the location?
It's like The Lord of the Rings…
We have the only jungle in South America with rainy weather and warm temperatures.
There are animals and plants that you can only find here and everything is magical…
The smell of woodsmoke, the fresh, cheap seafood, the beautiful river, the vegetation and of course, the friendly people.
I recommend staying in the Chumaihuén Hostel, which is backpacker accommodation where you can find friends if you are traveling alone. It's also clean and central to the main streets.
I can also recommend the cities of Viña del Mar, Valparaíso, Pichilemu, Iquique, Punta arenas, Puerto Varas and Puerto montt.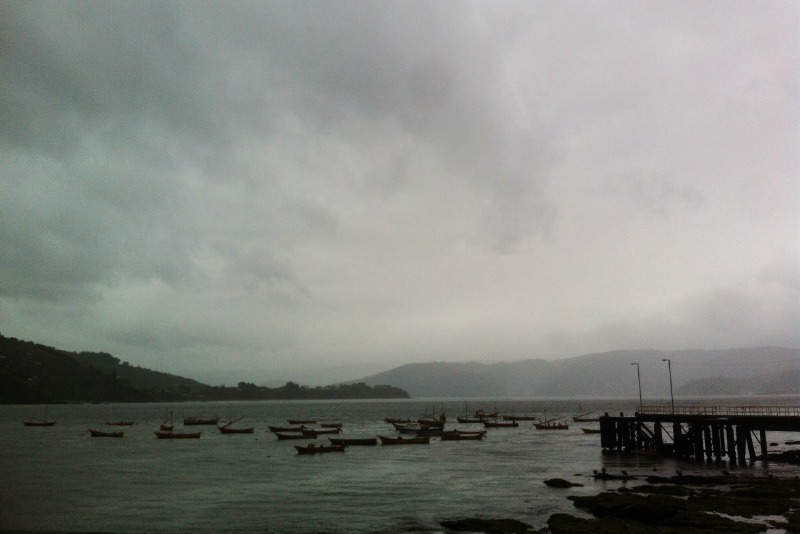 Your absolute top things to do in Santiago?
1 – Please go to the museums because they are all free!! You can find beautiful expositions, sometimes works from Picasso, Caravaggio, Yayoi Kusama, new artists and more.
2 – Go hiking… Santiago is located in a basin or transverse valley, this means that it is surrounded by many mountains, so going hiking is easy, close by and you can see the view of the entire city. The most popular mountains are Cerro Manquehuito, Cerro Manquehue, Cerro la Campana and Cerro Pochoco.
3 – See the city by bike… You can rent bikes on every corner and you have bicycle paths that cross most of the city.
4 – Have a good night eating great food and partying! I don't know if you know but the discos and bars are open on the weekend until 5am so the night can be very long and so varied.
5 – Do some snowboarding, but if it's not winter, don't worry. 2 hours from Santiago you can go surfing or even visit our many vineyards (we are well known for our quality of wine).
What challenges do you face in Santiago and how do you overcome them? Should people planning to visit Santiago be aware of these challenges?
There aren't many big challenges in the city (or the country) except for the normal protests for students and health rights.
It's not dangerous or violent…
It is a bit of a fast-paced city but it's happy and full of energy.
I will 100% recommend visiting Santiago and the other cities I mentioned.
You can be sure that it's going to be safe and ok.
In your opinion, what is the best way to travel in Santiago and why?
I think local.
The best way to travel is by public bus, without a map or GPS…
By doing this you can see the city and discover new places by finding your own way. You can also stop wherever you want and that's the kind of freedom only public transport or a bicycle can give you.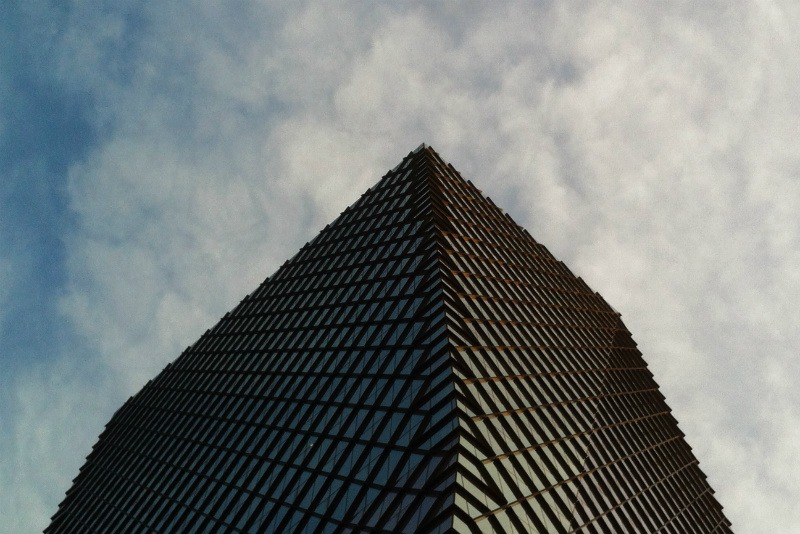 Based on this, what is the approximate cost of traveling in Santiago (accommodation, food, transport, entertainment)?
I think with $600 you can spend a month in the city. If you want to spend a week, $220 dollars is ok.
What are the best resources for booking flights, accommodation and tours in Santiago?
I don't know a lot about this, but we have a flight company called Lan which is really good.
I recommend doing a vineyard tour and also, if you stay with someone through Couchsurfing (a platform to stay with people for free) you can find people who will offer you a guide service.
Can you share with us three important Santiago travel tips to know before visiting?
1 – The city runs fast all of the time, so try to keep your eyes wide open and walk where it's marked, because people can get mad if you get in their way (and you don't want to cause an accident either).
2 – Try not to spend too much money on typical food or wine, because the good food and wine are really cheap, it's just that people want you to spend money in fancy places. To be honest, you can find better options in typical open markets (for example, "la vega central").
3 – This one is the most important – look after your stuff. It's not a dangerous city but you shouldn't exhibit your expensive cameras or phones too much because there are so many people on the main streets that you just don't know what could happen.
PS: The taxi guys try to take more money from you most of the time, so take an Uber.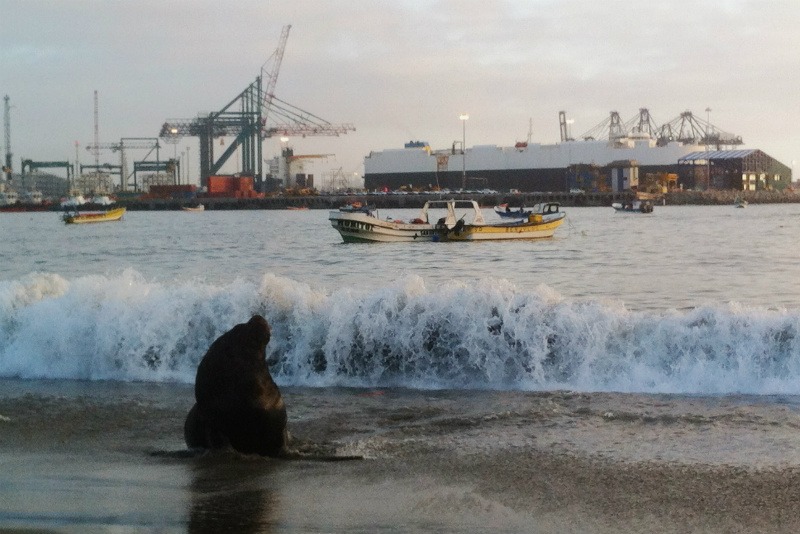 And finally, do you have any last words to inspire everyone reading this to travel to Santiago?
We are a city and country that's growing so fast, you can do everything here… Sports, hobbies, it's an open city with so much culture ready for you to experience!
Valentina, thank you so much for sharing these helpful things to do in Santiago as well as travel tips!
To follow Valentina's adventures around Santiago and check out her photography, visit her blog, Valentina Acevedo and Instagram – @acevedovalentina
---
Santiago Travel Resources
Santiago Accommodation:
To start looking at your accommodation options in Santiago, choose Hostelworld for budget, Hotels Combined for comfort or Airbnb for local (and get $25 off).
Santiago Flights:
If you are flying to Santiago, it is beneficial to use a flight compare site to find the cheapest flights. We recommend and use Cheapflights.com.
Click here to compare and book cheap flights to Santiago
---
Now it's over to you reading this! Leave your answers in the comments section below…
Are you in the trip-planning process and looking for more things to do in Santiago? Leave your questions below and we'll do our best to help you out!
Do you know some more things to do in Santiago? Let us know!