We love Vietnam; it is a beautiful country with warm people. The country has breathtaking ancient cities and amazing delicacies such as banh mi. You can never have enough of this country. However, it isn't without its share of petty crime and scams.
See, like any other country that has experienced social and economic growth, you are bound to meet a few individuals trying to get ahead with tricks and scams. Vietnam is a safe country, and generally, you have nothing to fear. However, every traveler ought to always be armed with a few tips just in case the worst-case scenarios occur.
If you are planning a trip to Vietnam, here are a few tips to help avoid becoming the next scam victim. Always be on the lookout for these scams on your next vacation.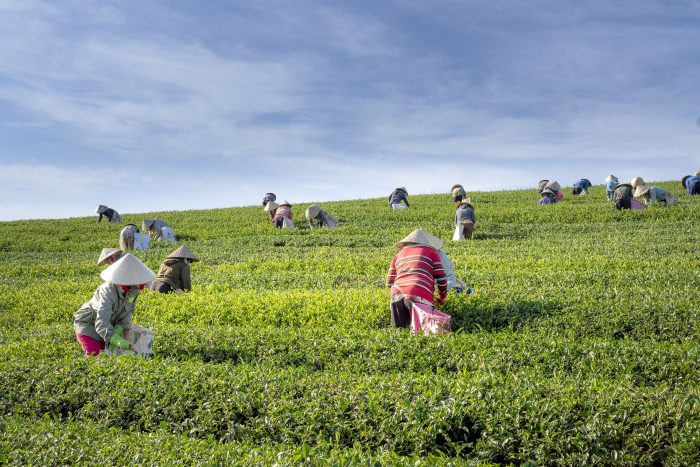 Helping Kids On The Streets
When moving through the streets of Vietnam, you can't miss out on a few kids begging for handouts or even selling a few items by the roadside. The truth of the matter is, these kids need your help. However, you must be careful giving them money because the chances are high that these kids are being exploited by an adult working behind the scenes.
The system is orchestrated in a way that kids are sent to the streets with items to sell, and then the money goes to the "big guys." In most cases, these kids don't even go to school due to this kind of exploitation so be careful before you help them. If you must help, take the money to local organizations that support the needy and street children but never give the money directly to these kids.
Take Care Of Your Valuables
Though crime rates in Vietnam are generally low, this doesn't mean you don't need to watch your back — just as you do in every country. Never leave your bags unattended or open. Make sure you keep your valuables safe in your hotel and only carry a small bag around town. This way, if it is snatched away, you can quickly go to the shop and buy a new one.
If you bump into robbers on the street, don't try to cling on to your bag — just let it go. Otherwise, you might end up being beaten or injured. That's why leaving your valuables in your hotel room is a smart idea. Be careful with kids, especially on the streets of Ho Chin Minh City. They are so sneaky and can easily lift cameras, wallets, and even passports without much effort. 
Rampant Hotel Scams
This type of scam happens in so many countries, not only Vietnam. What happens is, when a particular hotel becomes popular with good reviews and is attracting a lot of clients, some people copy the same name and "services" to steal business. As such, always double-check the address of your hotel instead of just asking for directions at the airport.
Furthermore, if the taxi insists that the hotel was closed down or it's full, ask to be taken there so that you confirm for yourself. Most taxi-drivers tend to take travelers to family-owned accommodations and, in return, receive commissions. This kind of scam is rampant in areas in and around Hanoi because the streets are so confusing you can easily get lost.
Another hotel scam is charging double the price agreed upon when clients are checking out. They usually do so claiming that the initial amount agreed upon was per head not per night. So, always confirm and double-check with the prices before you check-in. If possible, always pay in full and get a receipt upon arriving.
Transport Scams
These scams are mostly committed by tuk-tuk drivers who tend to overcharge passengers to get them home. If you can't book via your tour guide or even hotel, make sure you agree on the price before you set off. Also, be careful because some sneaky drives might switch bigger notes to smaller notes and claim you gave them less. Watch out for the 500,000 VND and the 20,000 VND, as they are both blue. If possible, pay using smaller denominations.
You might also be duped into buying fake train tickets. To avoid this, always buy from websites like Seat61 and Rome2Rio. They will have all the information concerning travel within Vietnam and how to purchase the tickets.
Other Sneaky Scams To Watch Out For
Never trust people you find on the streets, no matter how friendly they look. Always remember that looks are deceptive, and you might end up being duped or drugged. Also, be careful of some vendors, such as ladies who sell fruits in Hanoi, bamboo basket vendors, and other vendors. If you are not careful enough, they will turn against you and ask you to buy their products.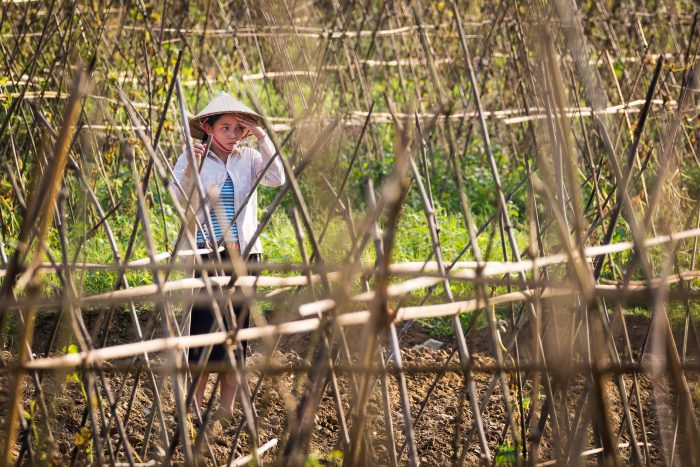 How To Deal With Scams In Vietnam
If you ever find yourself in a scam situation, here are some tips that can help get you out safely.
Always double your good after purchasing them, especially with electronics. Vendors tend to switch some electronics for cheaper versions.
Be careful with the currency because although the official currency is the Vietnamese dong, most hotels and restaurants charge in US dollars. So, before paying for anything, always confirm whether it's quoted in USD or Vietnamese dong.
There are rampant cases of pickpocketing and bag snatching, especially in Ho Chi Minh City. Never hold onto your bag, as this can result in injuries or even fighting. The best thing to do if you are found in this situation is to just let the bag go. After all, your safety is more important than your belongings.
To avoid taxi scams, always use Vinasun and Mai Linh, as there have not been any reports of scams from these companies. You can recognize them from their colors and logos.
Bottom Line
Vietnam is a beautiful country with warm and welcoming people. But just like with all countries, it has its fair share of scams, theft, and scandals. However, with preparation and the right tips, you will enjoy your stay there.