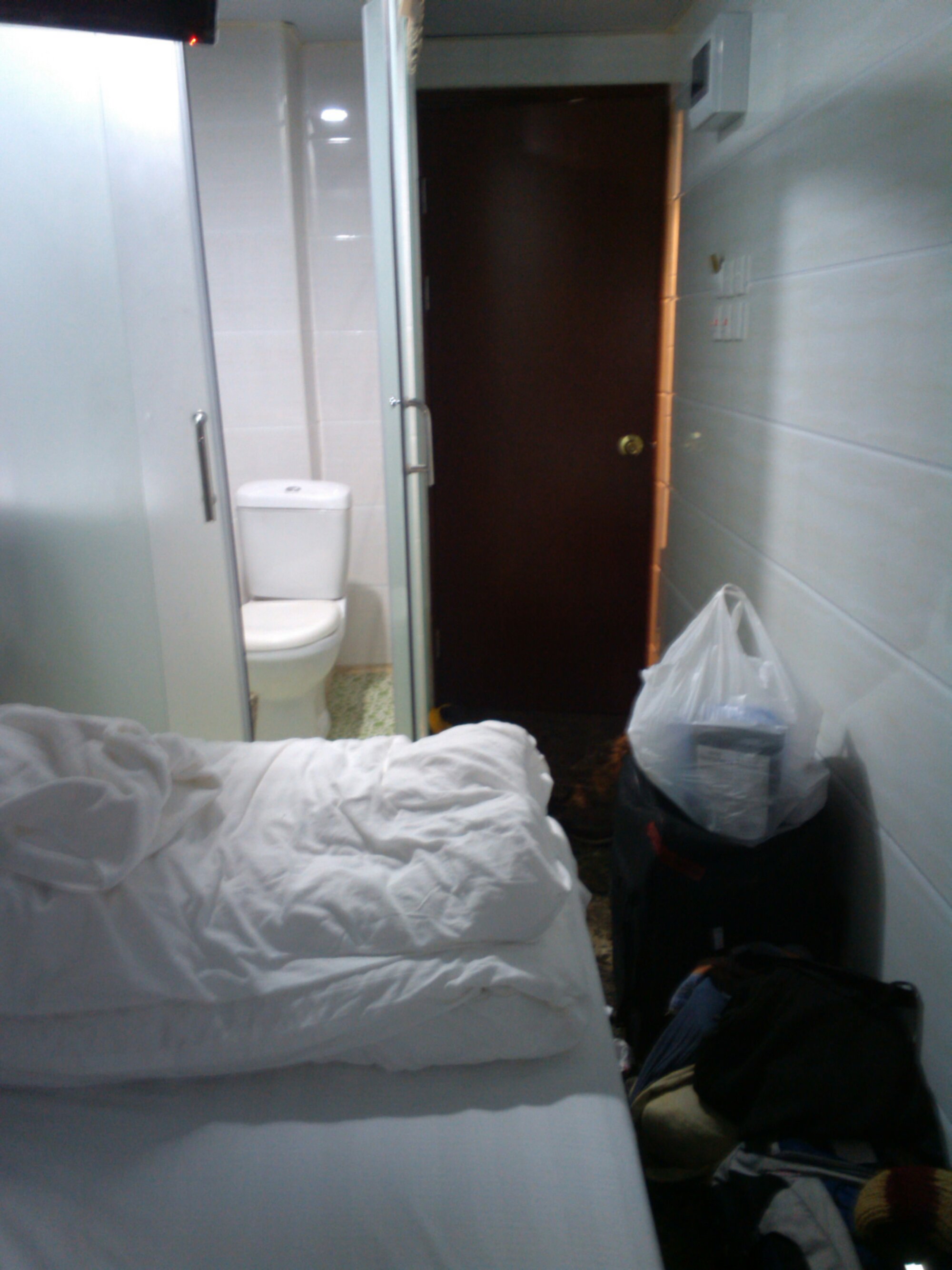 Picture: Our teeny-tiny room in Hong Kong

After 24 (long) hours of café hopping in search of a comfy chair and free WiFi, waiting in 2 different hotel lobbies (just because) and attempting to get a good night sleep on 2 plastic chairs in the middle of Bangkok's Don Muang Airport, we were without doubt, tired. On the other hand, with only 600 baht ($20) cash between us to last the day, which included a 1 hour taxi ride to the airport, we discovered that traveling on a low budget was indeed possible. Next destination was: Hong Kong.
Upon arrival to one of the most densely populated cities in the world I was amazed by the beautiful skyline and the vast array of shopping and international dining options. Perhaps you could say I was not so thrilled with the cost of accommodation here though. Pictured above is one of the cheapest rooms we could find in Hong Kong. Located in a small guesthouse on the third floor of a 20 story sky rise building, hidden amongst many other guesthouses, apartments, restaurants, shops and offices, this tiny little room came at a price of almost $40 a night!
Budget travelers don't threat! If you are thinking about visiting this beautiful city and you are looking to do it on the cheap, we recommend finding a host online before you get here (we've learnt from our mistakes) as you'll end up saving yourself a bucket load of time and money. There are many fellow travelers around Hong Kong with a spare bed or two so if you approach them nicely they may just offer one to you!