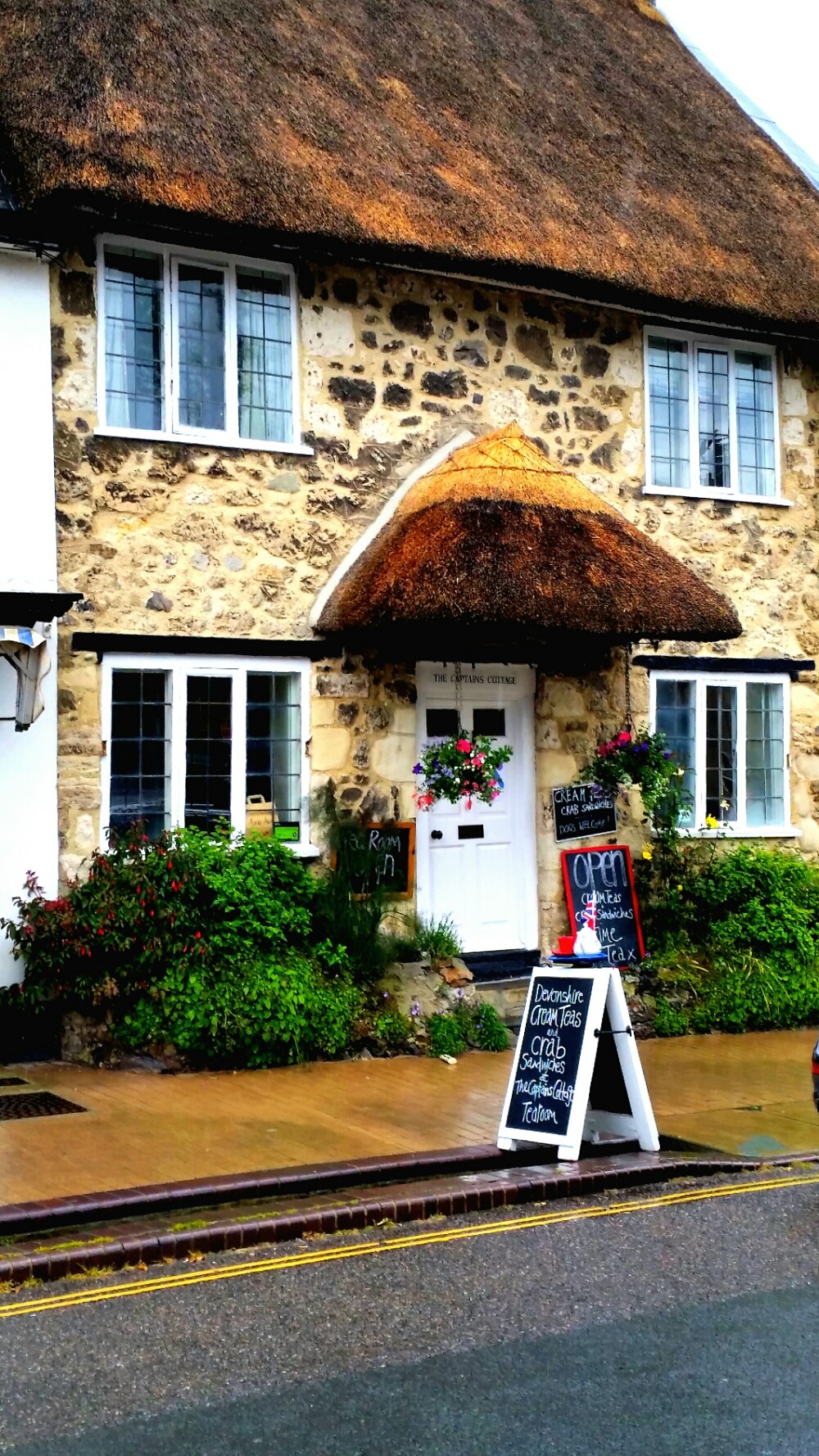 Each cup of tea represents an imaginary voyage.
~Catherine Douzel
This small fishing village of Beer is located in Lyme Bay, on the 95-mile long Jurassic Coast in Devon. This is England's first natural World Heritage Site and forms part of the South West Coastal Path.
Home to a number of beautiful old thatched roof cottages and stone buildings, the village is a must see for anyone travelling through Devon looking for some history in a picturesque setting.
As we pulled up in the seaside village this afternoon we all thought it would be appropriate to try some beer in Beer but because it was just too wet and cold we all ended up in The Captains Cottage for a spot of Devonshire cream tea. Scurrying through the front door of the quaint little cottage, the tall one's ducking their heads as they went, we all took a seat and ordered some Devonshire cream tea to taste.
For Dan and our Korean friend Jun, this was a first time experience. I should have really explained to them what a Devonshire cream tea was slightly better because they were expecting a cup of tea full of cream. Nevertheless, when they received their scones with clotted cream and strawberry jam and a pot of tea with milk, they still thoroughly enjoyed it. It was a delicious cream tea but the trouble is, now we all want more! Hmm, we're all in agreement we could be rolling out England on our bellies!