If I haven't already said it enough lately, we've turned this little corner of the Internet into a weird and wonderful little book of travel tales to inspire and help you to travel more. But it would be terribly boring and pretty egocentric if all we did was talk about ourselves, considering there are so many well travelled, knowledgeable and inspiring people out there to get you on your way too.
So when eTramping popped up on my screen a few nights back, I had to get in touch with the two tramps behind it.
eTramping, believe it or not, was one of the first travel blogs to influence us when we were beginning StoryV earlier this year. We were completely intrigued by their idea of travelling for less than $25 a day and extremely inspired by their pure travel and blogging success at such a young age. Plus, we were quite amused by the fact that they weren't afraid to call themselves tramps.
Address-less, not homeless I tend to tell myself.
Agness and Cez are best friends and travel companions from Poland. Together, they share their budget travel tips on how to travel the world with $25 in your pocket. Since 2011, they have been travelling the world while teaching English in different Asian countries such as China, Thailand and Cambodia. They are both photography passionate and obsessed with Chinese cuisine and culture.
I had a little chat with Agness to pick her brain on being a complete tramp. Here's what she had to say…
Hannah: Thank you for taking the time to allow us to get to get to know eTramping a little better!
Hannah: Tell us some things about the two of you that most people may not know – if there is anything?!
Agness: Me and Cez met accidentally at a bus stop in England and after 2 weeks we were off to explore London together. We never stopped travelling since then…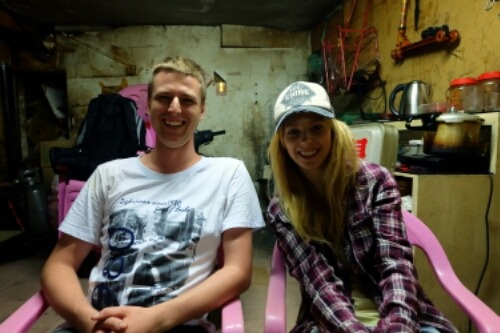 Hannah: In a few words, why do you travel?
Agness: Being on the road gives you an opportunity to gain valuable experience about the world, people, food, foreign customs and traditions. Travelling makes you a different person. You stop being ignorant and start appreciating things you might have never noticed. You open your heart. You become more of a listener than speaker. You feel free and you can learn a lot about what you need and expect from the world and people who surround you. Although we love to travel together, we both find solo backpacking beneficial and inspiring.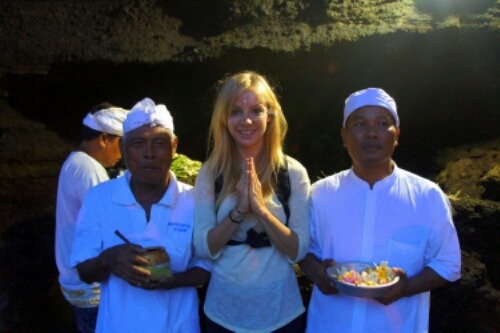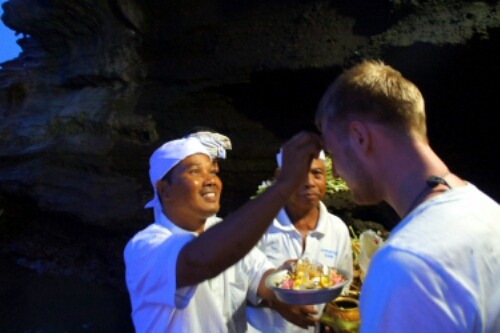 Hannah: How did you feel when you made the public promise of travelling for $25 a day or less?
Agness: Proud and excited that we could finally prove that travelling is something that everyone should try at least once a year, no matter how old you are, where you are from and how much money you have.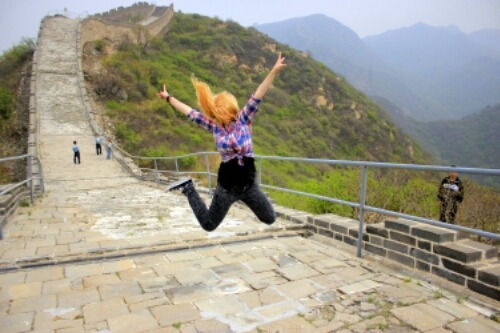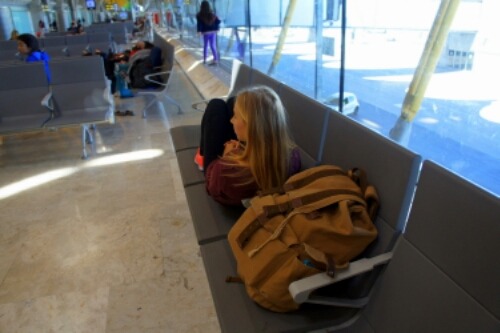 Hannah: How do you cope with the travel/blogging balance to keep your readers engaged?
Agness: We currently publish our blog posts 3 times a week – on Mondays, Wednesdays and Fridays, whether we travel or not. Although most of them are focused on spending a day in a certain place for less than $25, but we also do photo essays, galleries, share our travel stories and budget travel tips with readers and followers. We try to keep the blog diverse. Surely, everyone can find something interesting – from valuable info on budget travelling to breath-taking photos from all around the world.
The key to successful blogging is the balance. We travel every day, but we also work on eTramping every day making sure our e-mail inbox is empty, our social media channels updated and blog posts published.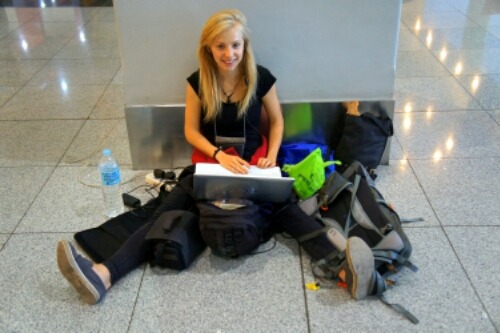 Hannah: For aspiring travel bloggers: what are your 3 best tips from your newest eBook, 'Travel Blogging: Build Audience, Improve Rankings and Earn Money'?
1) Interacting with fellow travel bloggers on social media channels.
2) Building travel links through guest posting and comments.
3) Being systematic, honest and reliable.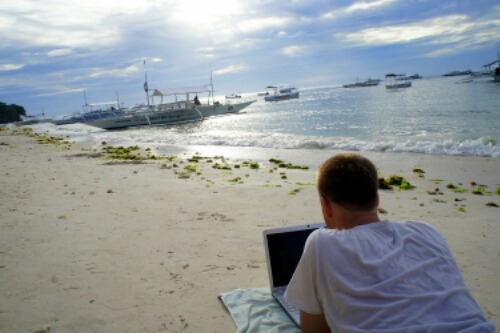 Hannah: What is your favourite country to travel and tell us about the first thing that comes to mind when you think about it.
Agness: The Netherlands. I love people's mentality and lifestyle. Everyone is so kind, friendly and chilled out. When I visited Amsterdam for the first time, I was able to explore its canals again, walk through the bridges, see locals riding their bikes and experience its modernity with a solid historical background.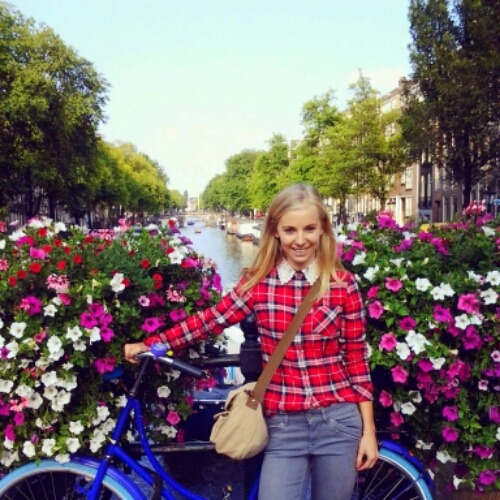 Hannah: How did you travel The Netherlands for $25 a day or less?
Agness: I was doing couchsurfing when staying in Amsterdam which saved me a lot of money. It's easy to spend a fortune in one of the most famous and stylish capitals in Europe, but Amsterdam has a lot of free goodies up for grabs so it was pretty easy to stick to my daily budget.
Hannah: Biggest saving in The Netherlands?
Agness: Transportation! A single tram ride costs €2.80, so walking everywhere saved you up to €6 a day!
Hannah: Biggest splurge in The Netherlands and how did it make you feel as self-entitled 'Tramps'?
Agness: I had a Mexican dinner with my friend in the city center of Amsterdam. Thanks to saving some money in the first week of my stay in Amsterdam, we spent over  €50 on tapas, cheesy fajitas and fancy drinks!
Hannah: Any advice for ways to save and/or earn in The Netherlands?
Agness: Rent a bike in Amsterdam and stop at Bloemenmarkt and Voldenpark. These spots are relaxing and free of charge. Moreover, most of the boat rides in city center are pricey, but the ferries behind Central Station offer free rides to tourists and locals. Two of them last less than ten minutes so make sure to take the ferry that goes furthest east to Buiksloterdijk as this journey lasts the longest. Ferries operate between 6.30am and 6pm/9pm.
Hannah: Could you leave us all with some kick-ass inspiration to travel more?
Agness: We are inspired by a fellow travel blogger named Jonny of Don't Stop Living. He visited over 95 countries for the past few years and he has been doing it on the cheap! We met him in Dalang, China a few weeks ago and he turned out to be even more adventurous than we thought. Visit his blog and you will get inspired to explore more of the world, that's for sure.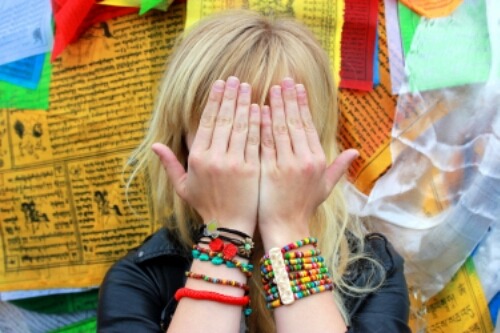 Hannah: Thank you again for your time and happy tramping!
To find yourself wandering amid an insightful world of budget travel tips, stories and breath-taking photography, go and say a big hello to the tramps themselves, Agness and Cez on their website: www.etramping.com