It was a sunny Sunday in July, the peak of a remarkably beautiful summer in England and the very last day of Liverpools Giant Spectacular 2014.
A few days before, while we were sat sweating away in a nearby sauna, talking blog nonsense (how unusual), a local man decided to join us. Now, is it just me or does everything get a bit weird when someone jumps in a sauna with you?
I have nothing against it at all, it's there for everyone to use but I can't help but get uncomfortable. And every time I feel an inkling that something the slightest bit awkward is going to happen, I'm outta' there.
So, feeling a bit silly, I ducked out for a 'breather' and left Dan to it.
5 minutes later, when I poked my head back in, the 2 of them were chitter chattering away like no tomorrow.
Listening in for a few seconds, it seems that I may have popped back in at the wrong time because when I heard the man talking about these giants in Liverpool who become the centre of a weekend spectacular happening in a few days, I made quite the idiot of myself.
Completely intrigued, I forgot all about that 'awkward situation' and sat back down to try and join in on the conversation.
The man was telling stories of a giant grandmother, a giant little girl and perhaps even a giant dog who would be making their way around the city all weekend to commemerate August 2014 marking the centenary of the start of the First World War – a turning point in world history.
He was talking wondrous words of his previous experience at the Giant Spectacular in 2012, expressing it to be absolutely amazing and well worth seeing.
Now, as someone who has just joined in on this conversation what would you think?
I thought he was talking about real giant people!
I've seen documentaries, ok? They do exist. But maybe when he went on to say that they were 30 ft tall, I should have caught on.
But instead I replied, "Wow, and these are real people?!"
Much to my embarrassment, the man gave a light chuckle and quickly explained that the Liverpool Giant Spectacular was in fact a story of massive puppets! I'm sure Dan was face palming at that moment. Awkward.
Anyway, moving on, the day came to see these mysterious giant puppets in action. Grabbing our bicycles, a 12 inch chicken & bacon ranch sub, 2 cookies and 2 coffees, we were fairly set. For an hour or so.
For anyone who's been to Liverpool, you'd know that parking sucks. £4 for 2 hours? Nah. So instead of dealing with parking fines, we left the van at Subway and took a quick 20 minute ride to Albert Docks in the city centre (where the spectacular was to end up).
Cars lined both sides of the road for what looked like miles, which should have been an indication that this Giant Spectacular was going to be a horrendous mess of people EVERYWHERE.
But we didn't really catch onto that hint until we found ourselves immersed in Albert Docks version of an oily tin of sardines. We had driven ourselves right into a human stampede. We were now the particles of a microwave meal after 3 minutes of heating.
Pacing the river front for over an hour to find at least a penny sized gap to peak through, it was proving pretty impossible. All I wanted to see was a giant puppet of a granny sleeping on a giant double bed on a moving ferry, no matter how strange that seemed.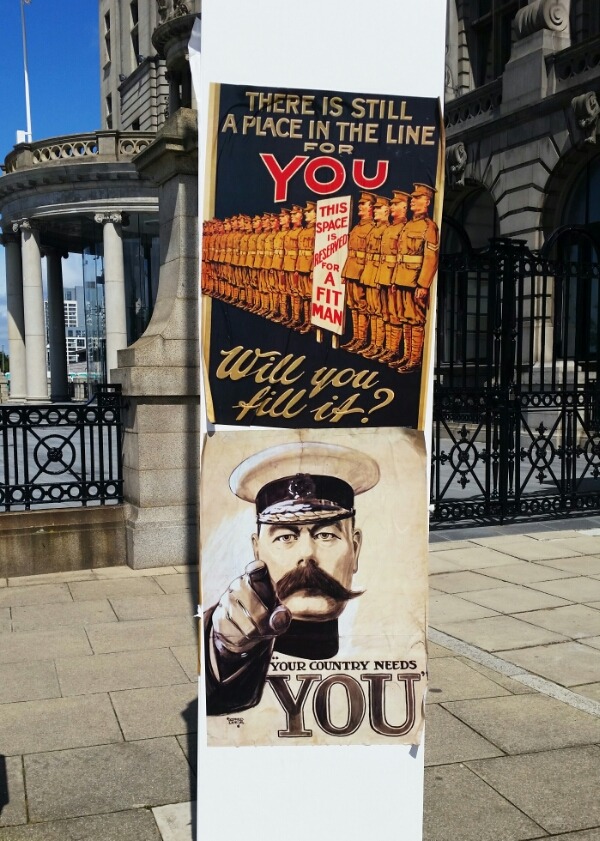 She was getting closer, we could hear the boat honking it's horn in the near distance. That was it. I was going to miss my chance at seeing this remarkable giant puppet I was so anxious to suss out.
While many little girls and boys were having tantrums over this totally devastating experience (because they were probably hyped up over it all year), I had almost lowered myself to that same level. Missing out on seeing a giant grandma had turned me into a child.
I stood there, frown on, tears in my eyes and bitterly muttered to Dan, "That's it, let's just go. I can't see a thing."
Of course Dan turned around at me and laughed, comparing me to that of a complete child. And now when I look back on it, I'm embarrassed.
Quickly grabbing my hand and tugging me through to the other end of the entire crowd, we finally spotted ourselves a wall to sit on just in time for granny to come sailing past.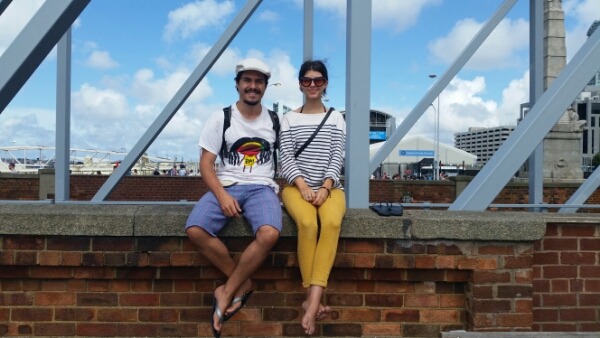 The view was crap. I couldn't see anything more than a giant brown blanket blowing in the wind. Hence, why I'm sorry to say that I didn't manage get even one snap that sufficed. Dan may have caught more of a glimpse from his standing position though (what a daredevil!) Check it out:
https://www.youtube.com/watch?v=_keEdIaOxBE
However, it was a perfect day to shoot some of the amazing architecture in Liverpool, which my mind turned more towards once I realised that being short in a crowd sucks. For me, Sunday's giants consisted of: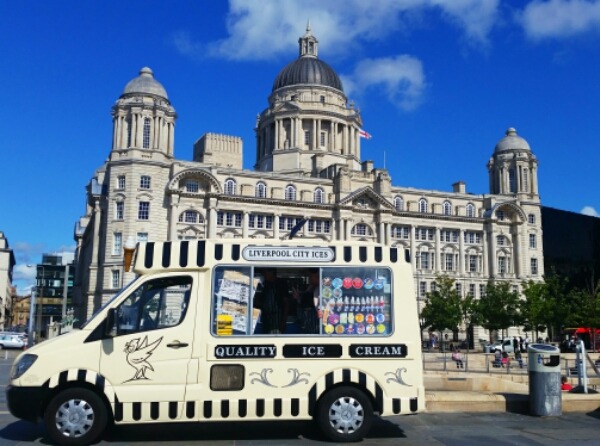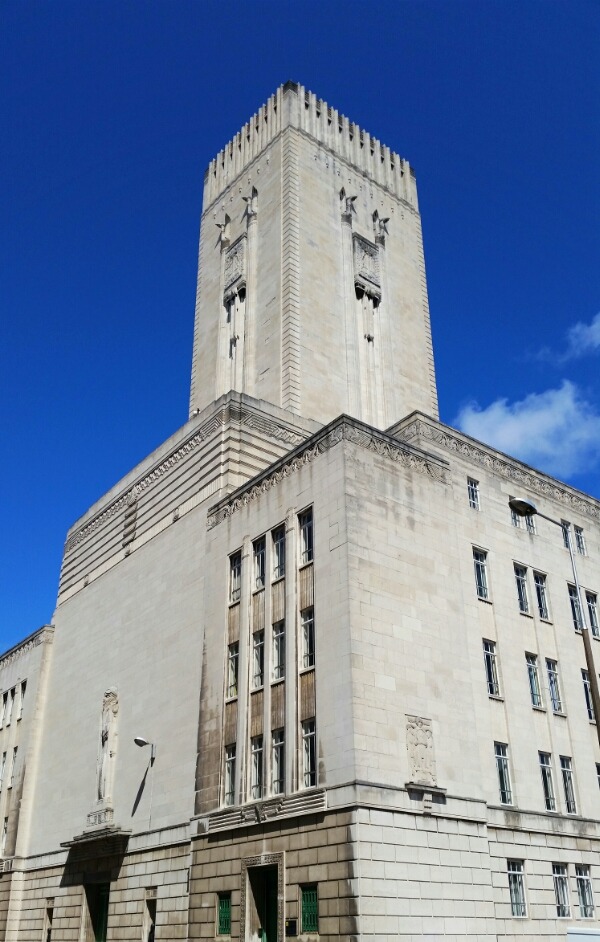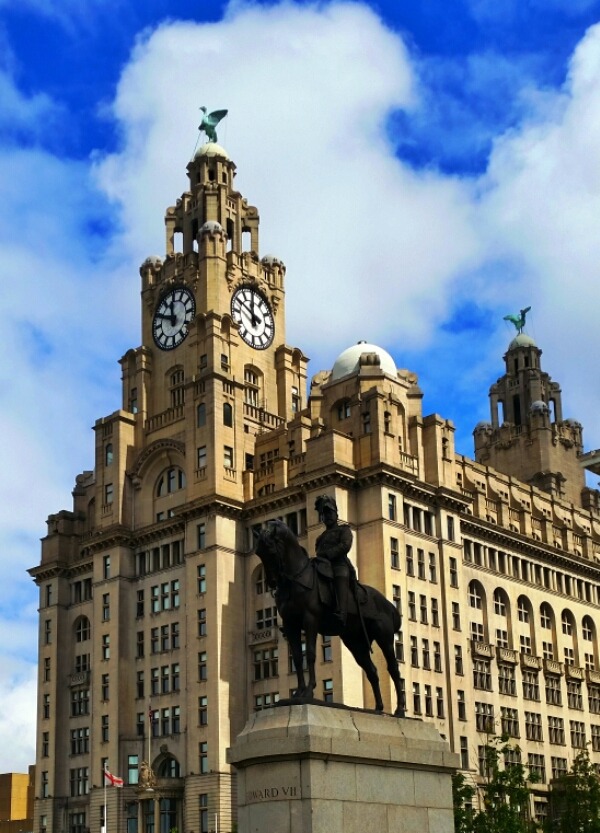 But can I still say, 'I was part of the Giant Spectacular 2014'? I'd really love to be able to tell people I saw a giant grandma. Perhaps it's going to have to wait until next time though.
Read the unique story behind this year's Liverpool Giant Spectacular here: http://giantspectacular.com/
Have you had an overwhelming experience at a major event or festival overseas? What happened? I want your stories! 🙂 Until next time!