Chloe is a British medical student originally from Newcastle and for the past 5 years she has been living and studying in Liverpool.
Today we're chatting with her all about Liverpool, including where to stay, what to do and how to have the best travel experience possible, from a local's point of view.
If you're thinking about visiting Liverpool, this will give you the inspiration and local knowledge you need.
Here are Chloe's recommendations for the best things to do in Liverpool, England plus lots of helpful travel tips!
This Student Shares Her Favourite Things To Do In Liverpool, England
Like Chloe's list of things to do in Liverpool? Remember to pin this to your travel board on Pinterest >>

Hi Chloe! Tell us a bit about yourself...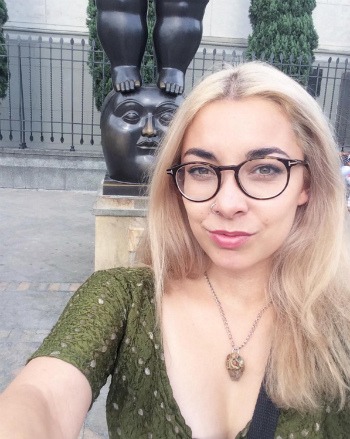 Hi! My name is Chloe. Although originally from Newcastle, I'm now a medical student at Liverpool University with love for vegan home cooking and a vice for writing terrible love songs on my ukulele.
But the passion closest to my heart lies in traveling the world; I spend my summers backpacking on a budget and last year I took a mid-Medical school gap year to
trek around South America solo for seven months.
I thrive off seeking out new cultures and landscapes, but I am also lucky enough to be able to call one of the liveliest and heartiest cities in the UK my current base in life.
How long have you been living in Liverpool?
Five years.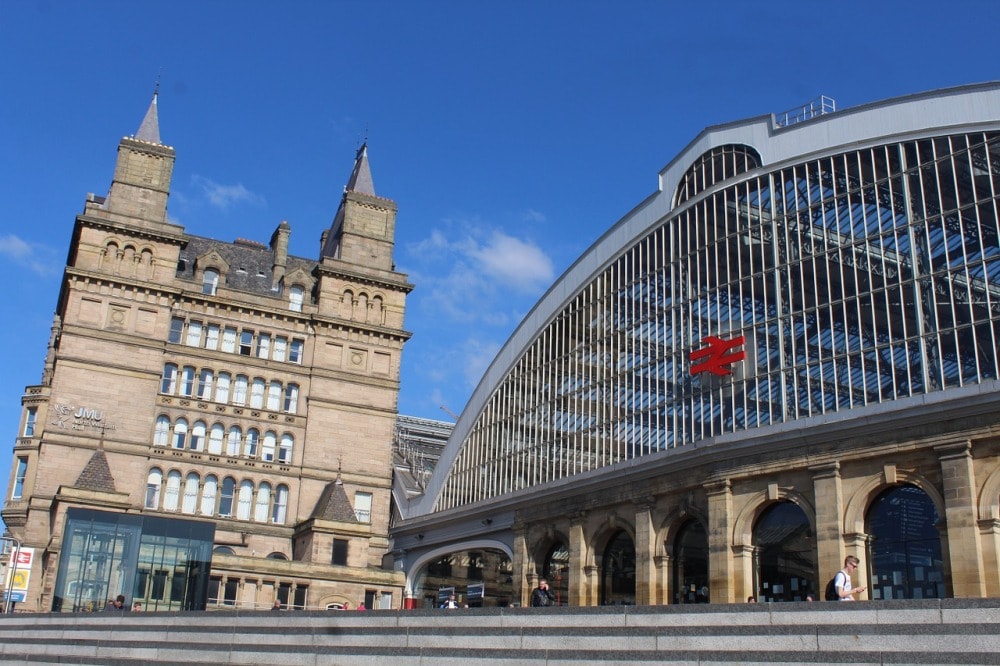 What is it that you love about Liverpool & has it inspired you to travel more around the country?
The people of Liverpool are some of the kindest, most friendly humans in the UK.
Although you might initially think that the Liverpool locals (known as 'Scousers') are speaking a foreign language, you'll soon adjust and, like me, learn to love one of the strongest accents in the UK.
Within the first few days of arriving here, the vibrancy, thriving culture and unforgiving grittiness of the city had stolen my heart for good.
Over the past five years, I have watched Liverpool evolve and grow with modern times, yet somehow it has simultaneously remained steadfast in its steely Liverpudlian authenticity.
Modern art galleries, museums and street performers all have a place here, and a plethora of bustling restaurants, bars and coffee shops have gently sprung up amongst the old time-weathered buildings that line the streets of the city centre.
Having grown up in Newcastle, I thought that I knew everything there was to know about Northerners living in the UK....
But taking up residence as a student in Liverpool reminded me that every city has it's own personality and way of life.
It has definitely inspired me to travel to other cities within the UK, and as a result, I have made an effort to visit neighbouring locations simply to check out the various quirks on offer.
As a native resident of this country, it is easy to forget how lucky we are to always be in such close proximity to so many areas, each of which showcases such different identities.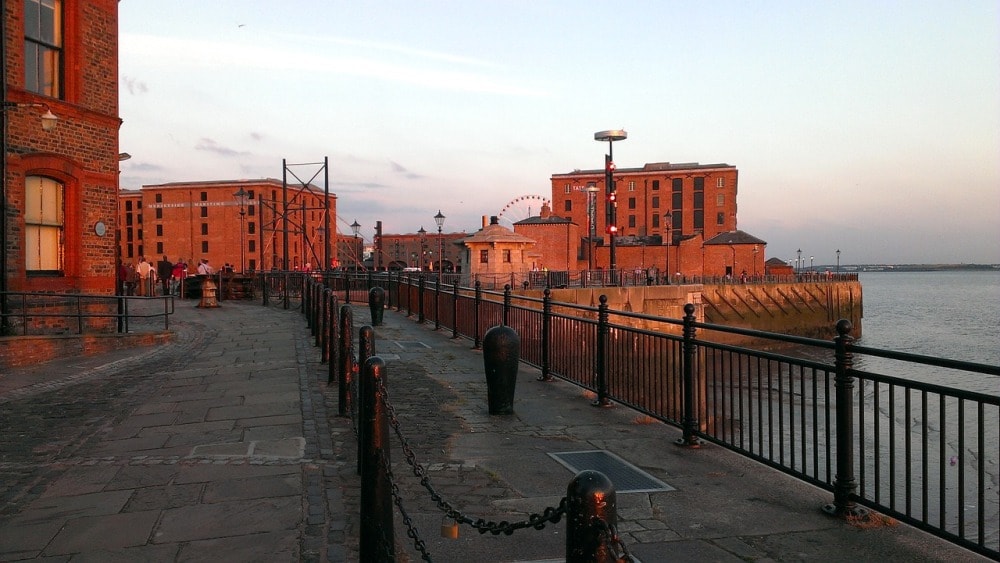 Your absolute top things to do in Liverpool?
1. Bold street
Lined with edgy coffee joints, street art and vintage shops, if you fancy some people watching then this is the place to do it.
Bold street is also home to some of the top independent restaurants of Liverpool...
Prepare to have your mind blown with the food on offer at either Maray, Mowgli or Mr Miyagis.
2. Liverpool One
Take some time to check out Liverpool's outdoor shopping centre.
Whilst you browse for bargains, take a moment to appreciate the street performers who are more often than not drunken locals who have managed to get hold of a portable battery charged karaoke machine.
3. The Liverpool Alberts Docks
Mosey on down to the waterfront, home to The Tate, The
Beatles museum and hundreds of 'love locks'.
It's beautiful at night time, and if you have a spare fiver then take a ride on the giant Ferris wheel which overlooks all of the cities fineries.
4. Sefton Park
This magnificent 295-acre grade 1 historic park is one of Liverpool's prettiest treasures.
Visit the oriental gardens, or salsa under the palms in a monthly event held in the parks tropical conservatory.
If you're visiting in September, make sure you catch the famous Sefton Park 'Food Festival' and eat your way through all of the locally made freebies on offer.
Even if you're missing out on one if the many events that take place here, simply pack a picnic basket and find a spot amongst the trees to enjoy this very green, very British landmark.
5. The Everyman theatre
Catch one of their many budget friendly shows and check out the local talent!
6. Anglican Cathedral
There are quite a few churches and cathedrals on offer to visit in Liverpool but the Anglican cathedral remains my favourite and most highly recommended.
If you can catch 'Liverpool Light Night' which takes place every May, the Anglican cathedral becomes an even more stunning venue to admire from the inside out.
7. Recommended watering-holes
Berry & Rye: An unmarked, hidden bar in Liverpool situated on Berry Street. Just knock on all the black doors until you finally get ushered into this mysterious cocktail venue.
Camp & Furnace: Go to their Bonkers Bingo event, held every Monday night. buy tickets in advance online (usually £8 a pop). Trust me, it's worth it just for the ridiculous British-ness of it all.
Some Place: Another secretive gem on the Liverpool Nightlife scene. This bar specialises in Absinthe, and being just a generally cool venue to be seen in.
Cava: For the budget backpackers. Sells tequila of all varieties, varying from 'Mango' to 'Baked Bean' flavour. Did I mention it's £1 a shot?
Head to Concert Square to get down and dirty with the locals on a Saturday Night.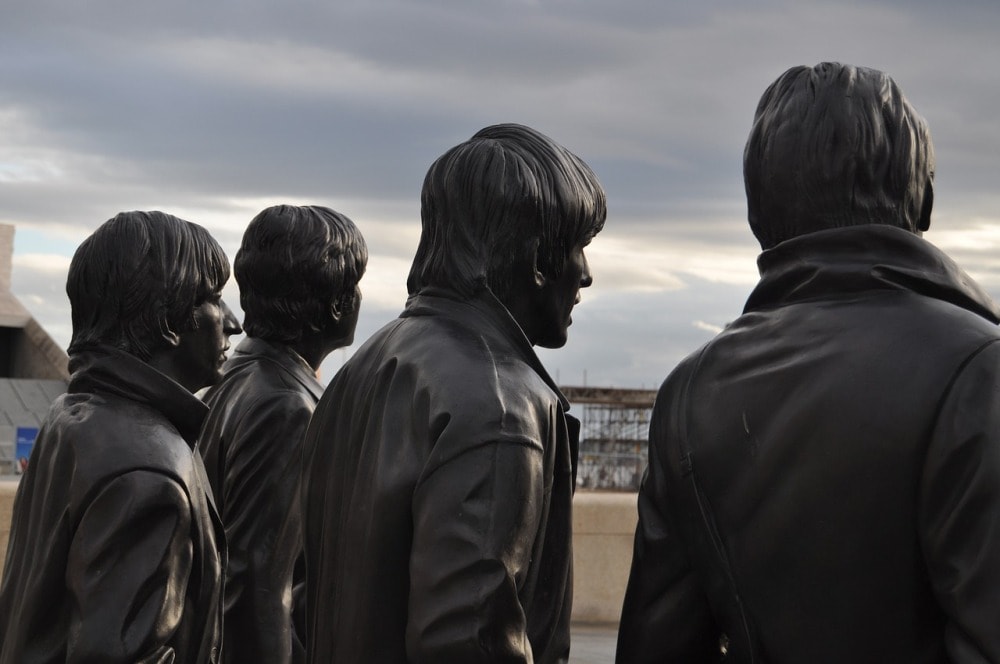 What challenges do you face in Liverpool and how do you overcome them? Should people visiting Liverpool be aware of these challenges?
The weather. Can weather be called a challenge? I'm going to say yes.
It often interferes with your nice plans to wander the city unscathed by rain, wind and dark grey clouds...
Although I think that this is a problem which all cities in the UK have to deal with, one of our favourite hobbies as British citizens is to complain/comment on the weather on a daily basis.
So feel free to join in to get a true feel for what it really means to be British.
Other than that, Liverpool is a safe friendly city to get around in.
Like any other place in the world, just keep your common sense about you during the late hours.
Don't go down a dark alley alone, don't carry hundreds of pounds with you at all times, don't get drunk by yourself and wander into the rougher edges of the city etc.
In your opinion what is the best way to travel in Liverpool and why?
Buses are reliable and cheaper than taxis.
They now run 24/7, so you won't have to dish out for a cab fair when it's 3 am on a Saturday night and you've spent too much money in Brooklyn Mixer.
If you're not entirely sure which bus to get or which stop to disembark on, don't be embarrassed to ask the bus driver or one of the locals.
Everybody is so friendly, you won't have any trouble getting the advice you need.
If you don't fancy public transport, call Delta or Alpha taxis instead of jumping in a black cab off the street.
Liverpool is quite small, so you're unlikely to be paying very much money to get anywhere, especially when you're sharing with your pals.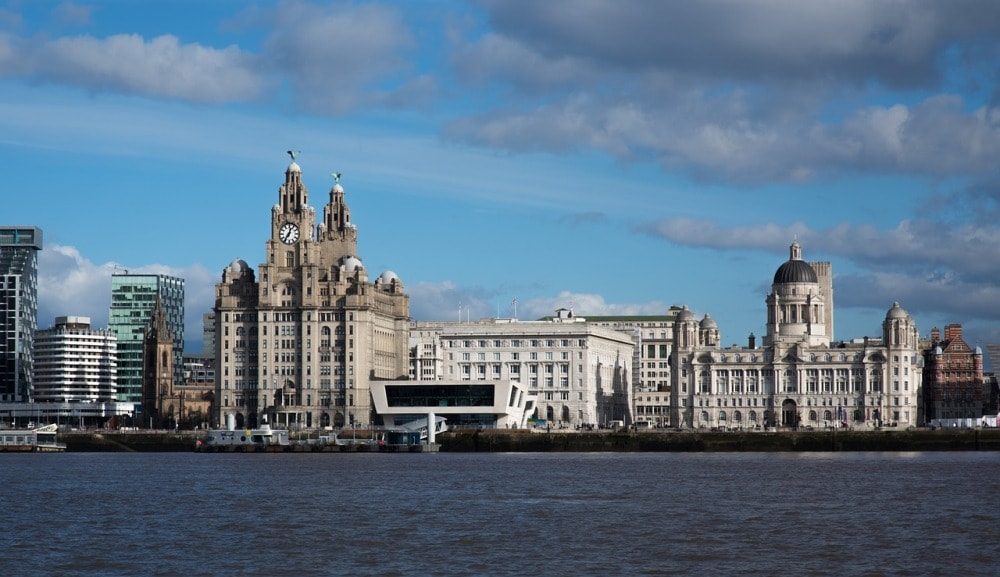 Based on this, what is the approximate cost of traveling in Liverpool?
A day ticket for the bus is about £4.50 and if you're going for cheap dorm room accommodation you'll be paying £11 or more.
Eating out isn't cheap, and will cost you £7 or more for a meal on the cheaper side
(depending on where you fancy going).
Entertainment? Well, you can certainly generate your own entertainment on a night out in concert square.
Unless you're cooking for yourself, you'll be spending between £30-40 even when on a budget. That's not to say it' not worth it, though!
What are the best resources for booking flights, accommodation and tours in Liverpool?
Don't head to a travel agent to book flights in and out of Liverpool.
Check online for cheap EasyJet or scour Skyscanner if you insist on traveling from city to city via aeroplane.
Although the rest of us in the UK would get a coach or take the humble train to travel between Liverpool and London, it's much less pricey.
The UK can be expensive for budget backpackers, so it's best to try couch surfing with one of the thousands of students in the area...
There are four universities situated in Liverpool, so you won't run out of young excitable students to crash with.
If you have a bit more cash in your pocket, then book something using Hostelworld. I've heard Hatters is pretty good!
If you live a life of luxury then call up the Hilton or the Adelphi to make a very posh, very expensive booking.
Check out visitliverpool.com to book yourself onto a Beatles Magical Mystery Tour bus or a classic Shiverpool Ghost Tour.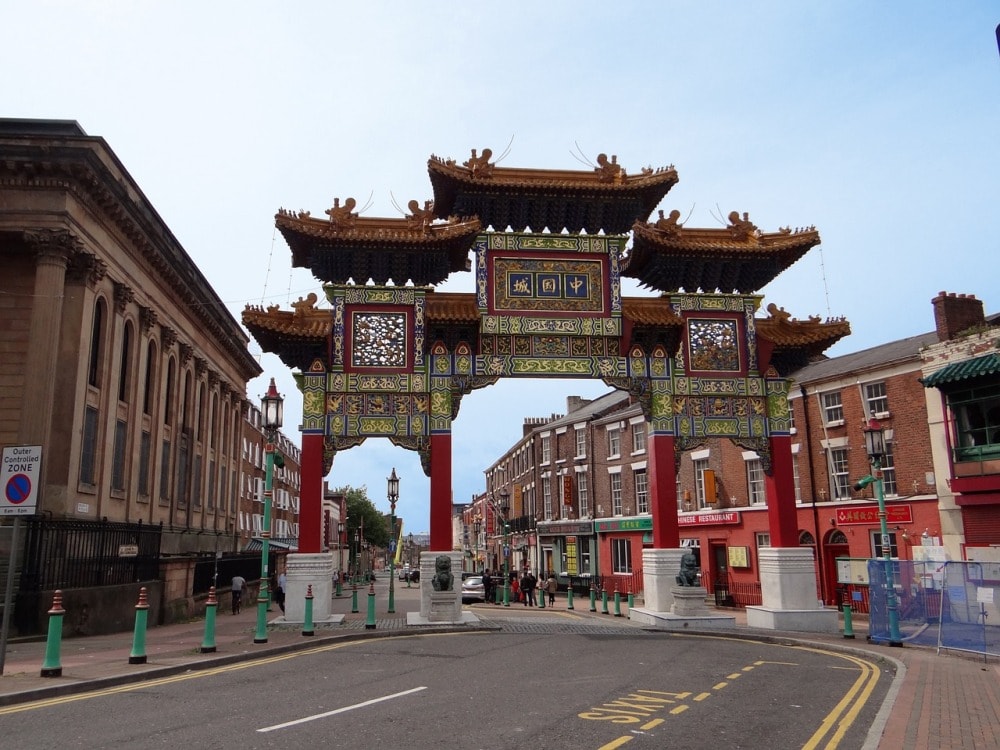 Can you share with us three important Liverpool travel tips to know before visiting?
1. Have your raincoat and umbrella to hand at all times. It may look sunny right now, but in 5 minutes the grey clouds are quite likely to make a surprise appearance.
2. Bring your student card if you have one and always ask if there is a student discount (even on the bus!) There often is due to the sky-high levels of students we harbour here in Liverpool.
3. Don't be shy to ask for tips or directions from the locals! Everybody is very friendly and happy to help, so take advantage of the free advice on offer.
And finally, do you have any last words to inspire everyone reading this to travel to Liverpool?
The history, culture and atmosphere that you will be immersing yourself in here in Liverpool are certainly different to the other cities which you might stumble across during your UK travels.
Come and visit the madness of Scouseland for yourself; I can assure you, you won't be disappointed.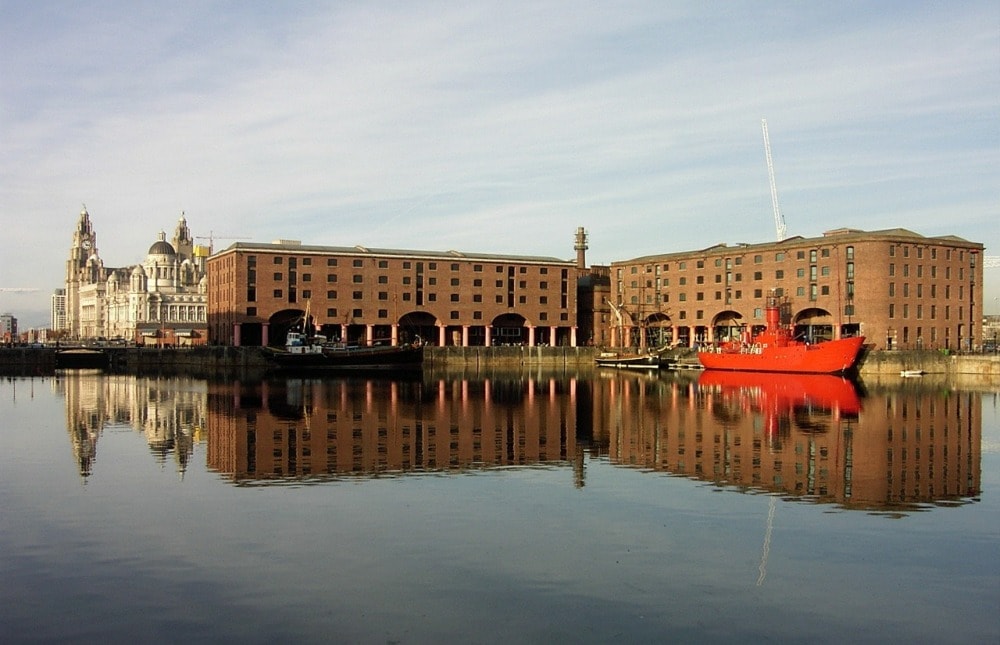 Chloe, thank you so much for sharing all of these helpful tips and exciting things to do in Liverpool!
To follow Chloe's adventures around the world on Instagram – @chlo.travels
---
Liverpool Travel Resources
Liverpool Accommodation:
To start looking at your accommodation options in Liverpool, choose Hostelworld for budget, Hotels Combined for comfort or Airbnb for local (and get $25 off).
If you're in the mood for a hotel, Hotels Combined will show you the absolute best deals possible based on the results of all the biggest travel booking brands (Booking.com, Hotels.com, Expedia, etc)...
Liverpool Flights:
If you are flying in to Liverpool internationally, it is beneficial to use a flight compare site to find the cheapest flights. We recommend and use Cheapflights.com.
Click here to compare and book cheap flights to Liverpool
---
Now it's over to you reading this! Leave your answers in the comments section below…
Are you in the trip-planning process and looking for more things to do in Liverpool? Leave your questions below and we'll do our best to help you out!
Do you have some more things to do in Liverpool up your sleeve? Let us know!