Most people have some time or other heard of the Loch Ness Monster. If you visit Scotland for the first time, Loch Ness is most probably on your bucket list. Whether you believe there is a monster or not, you want a 'selfie" with the lake in the background.
But do you know that there are many better reasons to visit the Loch Ness area than waiting for Nessie to appear? The magical Urquhart Loch Ness Castle is a must to see if you are interested in Scotland's history.
There are various other things to do and places to visit if you take the time and stay for a few days longer in the Scottish Highlands.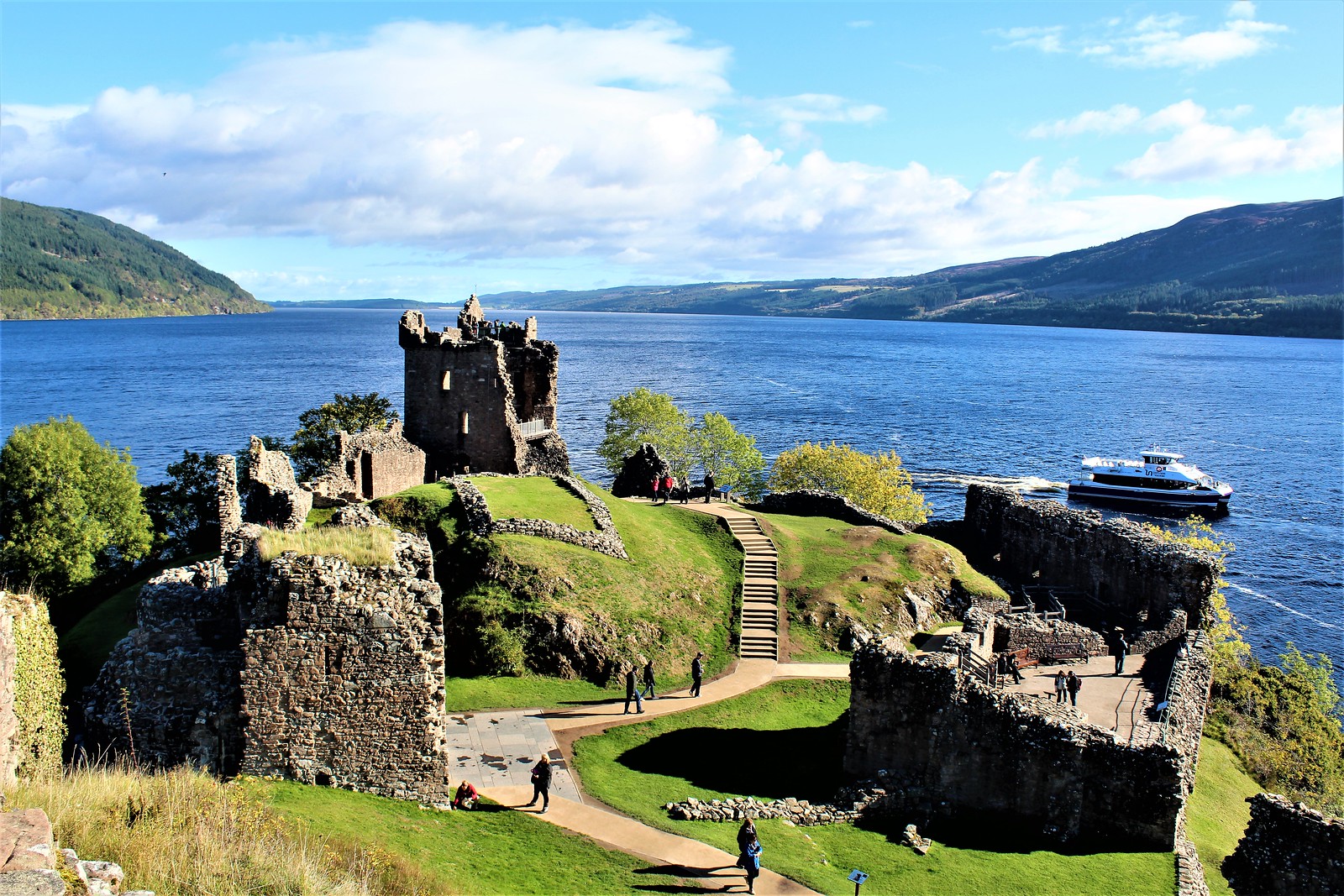 Urquhart Castle
History
The Urquhart Castle is located beside Loch Ness. The ruins date from the 13th to 16th centuries. It played the role of a fortification in the 14th-century Scottish independence wars.
Later it served as a royal castle. The castle was raided more than once. In 1509 it was given to the Clan Grant, but by the middle of the 17th century, it was abandoned. In 1692 it was partially destroyed to make it unusable for enemy groups.
It is also said that this site is where Saint Columba worked miracles in the 6th century. The most famous legend is that in 565 CE he banished an unidentified animal to the depths of the River Ness.
As Tourist Attraction
The Urquhart Castle was declared a monument in the 20th century and is now one of the most popular castles to visit in Scotland. You can have a look at Loch Ness from the Grant Tower. Many sightings of the monster have been reported from this tower.
Or you can visit the prison cell where, according to legend, Domhnall Donn was held until execution. He was accused of stealing cattle, while the real reason for his imprisonment was that he fell in love with the Laird of Grant's daughter.
When you are standing in what used to be the big halls of the castle you can imagine the tables loaded with food and people chatting and laughing. There is also a collection of artifacts that was left by the residents over the centuries.
In the visitor center, there is a photographic guide and disability buggies for visitors with mobility issues.
Other Nearby Facilities And Attractions
Clog and Craft Shop
You can browse the selection of handmade clogs and leather products. There are items embossed with Celtic designs to take home to remind you of your visit to the Scottish Highlands.
Abriachan Nurseries and Garden
This beautiful garden is ideal for a family day trip. You can buy plants or just enjoy walking around in the beautiful scenery. The garden offers a beautiful view of Loch Ness.
Danlichity Trout Fishery
If you are an experienced fly-fishing enthusiast this trout fishery is worth a visit. Beginners are also welcome. Rod-hire and tuition are available.
Mountain Biking
There are excellent mountain bike possibilities The Abriachan trail offers a 530-hectare area of forest and hill ground. This trail is suitable for newcomers and advanced mountain bikers.
Another trail is at OrangeFox Bikes which also offers beautiful scenery to bike through.
Aigas Golf Course
If you are a golfer, take the time and enjoy a day on the nearby golf course. The Aigas is a well maintained 9 hole course. When you are playing, you are surrounded by beautiful scenery in all directions. You don't have to book.
In Your Element – Inverness and Loch Ness
If you don't want to experience the surroundings on your own, an ideal solution is to join one of In Your Element's fun days. In Your Element offers scheduled activities, including guided canoe trips on Loch Ness.
More About the Loch Ness Monster
You can't visit this part of the Scottish Highlands and not get more information on the Loch Ness Monster, Nessie. Whether you believe in the Monster or not, the legends and stories about it are always interesting.
Especially the stories about sightings are told over and over to try and persuade the non-believers that Nessie exists. Sightings have been reported and published since 1871. It started with Ronald Mackenzie reporting an object like an upturned boat in the water.
According to him, it was wriggling and churning up the water. More sightings were reported in the 1930s and Hugh Gray took a blurred picture of the monster. In 2011 captain Marcus Atkinson produced a sonar image of an object following his boat at a depth of 75 feet.
In 2013 a tourist, David Elder, made a video of a mysterious wave in the water. According to him, the wave was created by a solid black object under the surface of the water. None of the sightings or photos have been confirmed.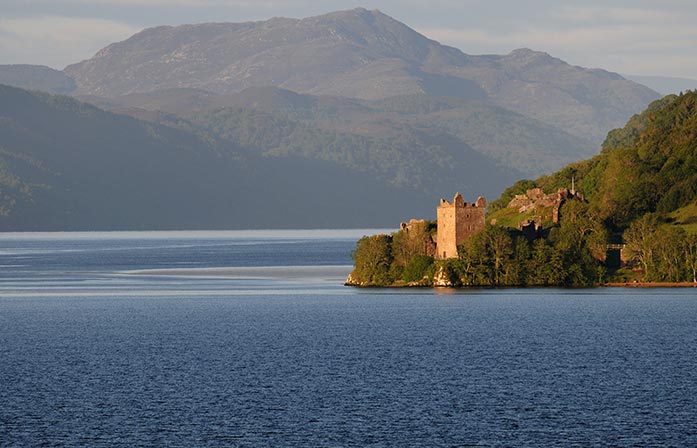 Conclusion
If you want to experience the Scottish Highlands, a visit to the Urquhart Castle and the attractions in the surrounding are worthwhile.
Not only do you learn more about Scottish history, but you experience Scottish hospitality. And if you're lucky you might get a spotting of your own of the Loch Ness Monster on your trip to Scotland.