Looking to apply for a credit card that understands your travel needs and fits your adventurous lifestyle, giving you both ease and security at the same time? Then apply for a Robinsons Bank credit card today!
Whether you are an experienced credit card user or a new customer, Robinsons Bank offers something for you. The Robinsons Bank UNO® and DOS® MasterCard credit cards are all you need for a convenient, secure, and rewarding experience.
However, before ordering the cards, let us look at their background and the packages offered.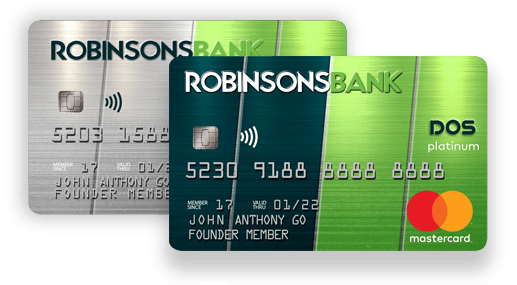 Robinsons Bank
Robinsons Bank, the financial arm of JG Summit Group of Companies, has been in the business since 1997. It is one of the fastest-growing banks in the Philippines with steady growth in commercial banking while keeping up with the demands of the changing market.
They may seem like greenhorns in the credit card business, but Robinsons Bank is armed with two decades of banking excellence and the aim to "Make Life Better".
Robinsons Bank Credit Card
Robinsons Bank currently offers credit cards with exciting features to make certain you have a highly rewarding experience. One of those cards is the Robinsons Bank DOS® Mastercard.
Robinsons Bank DOS® Mastercard – Unleash the power of 2-Gives
MasterCard PayPass and EMV-chip-enabled for a secure and hassle-free experience
Earn 1 point for every 50-peso spend
Lifetime annual fee waiver for a minimum of 12 transactions per year
All purchases converted to 2-months installment, no added interest and no minimum amount required to avail
Robinsons Bank Credit Card Benefits
Best of all, the Robinsons Bank MasterCard credit cards offer a variety of promos not just for dining and shopping but also for your travel needs. Shop online and get discounts on shipping fees and purchases or book a flight with your Robinsons Bank DOS® MasterCard and enjoy travel promotions with airline partners. The more often you use your card, the more you earn!
Robinsons Bank Credit Card Fees & Rates
Robinsons Bank DOS® Classic
Free annual fee for life if you use your Robinsons Bank credit card more than 12 times a year
Annual fee of P100/month if you use it less than 12 times a year
A supplementary fee of P50/month if you need an extra card for a spouse, partner, etc
Cash advance fee of 9% of the amount withdrawn
Late payment fee of P600
3.50% monthly interest rate
Foreign currency fee of 2%
Request The Robinsons Bank Credit Card
To request a credit card from Robinsons Bank is simple. You can apply for a credit card by filling out the credit card application available on their website or you can go to your nearest Robinsons Bank branch to inquire and request the card that you prefer.
Note that you will need to provide documents and full proof of income, including employment certificate, payslips, and tax returns in order to apply for a Robinsons Bank Credit Card.
To be approved for a Robinsons Bank DOS® Classic, for example, you must be a Filipino citizen, aged between 21-65, and earning at least P180,000 per year.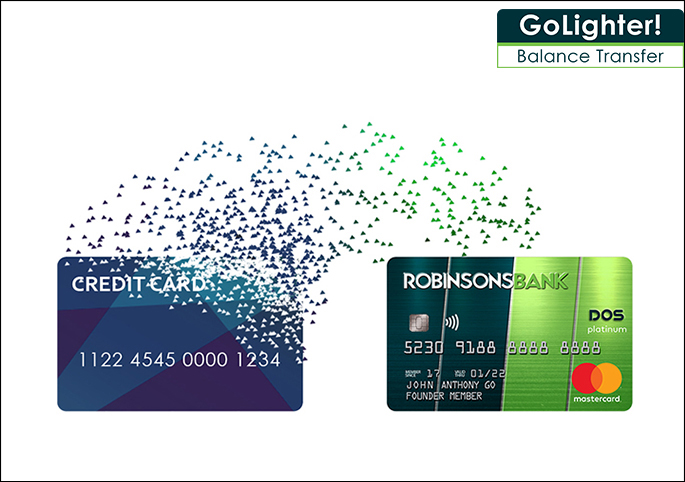 How to Contact the Bank
If you would like to contact the bank about this credit card offer, you can call them at (02) 8637-2273. Additionally, their main office is located at 7/F, Galleria Corporate Center EDSA corner Ortigas Avenue, Quezon City.
Conclusion
It is that easy! Visit Robinsons Bank online or in-branch today and explore the perks of owning a Robinsons Bank credit card.
Disclaimer: There are risks involved when applying for and using credit products. Ensure you consult the bank's terms and conditions page before agreeing to anything.