Finding a card that can be used for a variety of purposes is particularly tricky to find. Aside from being used for normal daily supermarket, drugstore and gasoline purchases, you want a credit card that can be used on a national and even global level. Because of this, finding the right plan with ample benefits is one you should prioritize.
EastWest offers many credit options for interested individuals. Perhaps the most accessible and most popular among their line is the EastWest Practical Mastercard.
It offers all the basic functions of a credit card including the following: global acceptance, smart chip design, 3D secure technology, cash advance facility, installments and one of the lowest monthly interest rates. Want to have your own? Here's how you can order an EastWest credit card today.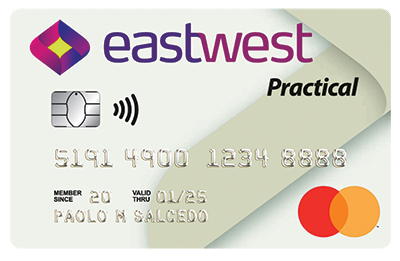 EastWest Bank Credit Cards
EastWest Bank provides an extensive line up of card offerings. Depending on your needs and the type of lifestyle you live, chances are, you won't have any difficulties applying for a credit card that suits your requirements. To better layout the benefits their credit cards bring, we're putting a spotlight on the EastWest Practical Mastercard.
Dubbed as an essential credit card to have, this particular card takes pride in offering flexible membership fee payment options. This means members can choose how and when they want to pay their annual membership fee: annually, quarterly or monthly. The annual fee amounts to P1,400, one of the lowest in the country.
EastWest Bank Practical Mastercard Benefits
Some of the benefits Practical Mastercard cardholders can enjoy include:
EastWest Perks: Discounts and exclusive offers on dining, accommodation, wellness, and shopping.
Light Monthly Payment: Pay Only 3.5% or P200 of your Total Statement Balance
Flexible Membership Fee Options – pay annually, quarterly or monthly
Worldwide Acceptance in Over 29 Million Establishments
Cash Advance Facility
You can also opt to log in using their free mobile banking app. This allows you to access services such as checking your balance, paying your bills and transferring funds.
EastWest Bank Credit Card Fees
To know more about the EastWest Bank fees when you request a credit card, let's take a look at the EastWest Practical Mastercard again.
This credit card offers FREE annual membership for the first year to new-to-bank cardholders, then it is P1,400 per year thereafter. The supplementary fee for another cardholder is P700 per year.
Other fees that can be charged by the lender include: cash advance services (3% of the cash advance amount or P600 – whichever is higher), late payments (8% of the minimum payment due), and gambling and gaming activities (5% service fee), among many others.
The EastWest Practical Mastercard offers low Monthly Interest Rates: 3.25%% for basic purchases from drugstores, gasoline stations and supermarkets and 3.49% for other buys.
In addition, there is a foreign currency conversion fee of 2.50%.
Depending on the bank's assessment, your credit limit can vary. This will be determined based on your financial status and documents provided.
Ordering an EastWest Bank Credit Card
The application process is simple. You can simply apply for a credit card through the EastWest Bank online credit card application form or at your nearest branch.
Those who already have an existing account generally go through an easier process, thereby making application hassle-free.
New applicants don't need to worry. All they need to do is meet the requirements set by the bank. These include being at least 21 years old, meeting the minimum gross annual income, citizenship, residence in certain cities and a business or residential landline.
Other personal documents they will ask for include: valid ID with picture and signature and proof of income, such as a tax return, payslips and employment certificate.
EastWest Bank Credit Cards & Travel
Traveling with your EastWest Practical Mastercard makes the world a little more accessible. Since you can use your card in over 29 million stores around the world, ordering this credit card is indeed a great choice.
By using this instrumental tool, you can gain access to exclusive perks and privileges from their travel and leisure partner merchants. You can even get great deals and discounts on shopping, dining and health and wellness activities.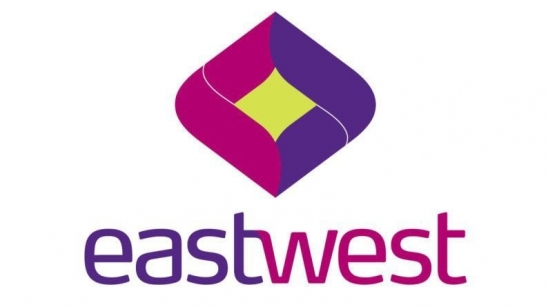 How to Contact the Bank
If you would like to contact EastWest Bank, you can call (+632) 8888-1700. You can also locate their head office at The Beaufort, 5th Avenue corner 23rd Street, Bonifacio Global City, Taguig 1634.
Conclusion
Looking for a credit card that offers both perks and practicality? Apply for the EastWest Bank credit card today.
Disclaimer: There are risks involved when applying for and using credit products. Ensure you consult the bank's terms and conditions page before agreeing to anything.