Looking for a credit card that is both budget-friendly and rewarding? We may have just the card for you.
Diamond Bank gives you an option to maximize the value of your money without sacrificing accessibility and ease of use.
Read on to find out more about this Diamond Bank credit card with minimal fuss.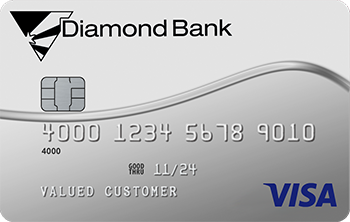 Diamond Bank Credit Card Features and Benefits
The DiamondXtra Classic Credit Card is suitable for individuals who value affordability and rewards. Every time you use this Visa card for point of sale and online transactions, you are entitled to Gem Points which you can spend in various partner establishments all over the country.
Your points can be easily redeemed via the Diamond Bank website. To enable better monitoring of your points, the bank sends a statement to inform you of the total points you have accumulated.
On top of this, you can easily check your balances and dues using the Diamond Online feature on their website, making your banking a more convenient and worry-free experience.
Diamond Bank Credit Card Fees and Charges
When you get the DiamondXtra Classic Credit Card, you can expect to pay minimal fees and charges. You do not have to worry about annual fees. Instead, there is a small monthly fee of ₦50.
Whenever you use your card at the point of sale terminals and automatic teller machines, the interest rates are 3.0% and 3.5%, respectively. For late payments, you are required to pay a penalty of ₦2000.
You can also expect extra charges for cash advances.
Availability Update
Although this was a great credit card offer, you will need to keep shopping around. Unfortunately, this offer is no longer available through Diamond Bank.
In fact, Diamond bank was acquired by and merged with Access Bank. So, if you would like to explore similar credit card offerings today, you can visit the official website of Access Bank.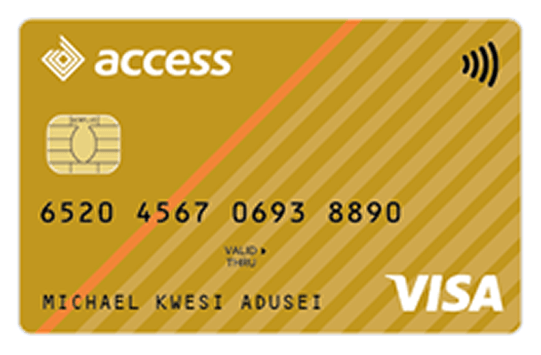 How to Contact the Bank
If you would like to contact Access Bank for more information, you can reach them at +234 1- 2712005-7. You can also find their main office at 14/15, Prince Alaba Abiodun, Oniru Road, Victoria Island, Lagos, Nigeria.
In addition, you can always locate the nearest local branch of Access Bank and visit during business hours for more assistance.
Conclusion
Having an affordable and accessible credit card is highly important, especially in this fast-paced world. To know more about the bank's offers, get in touch with them or drop by your nearest branch today.
Note: There are risks involved when applying for and using a credit card. Please see the bank's Terms and Conditions page for more information.