Are you looking for a credit card with a variety of travel privileges and exclusive rewards? The Bank Mandiri Credit Card may be what you need for a convenient way to shop and collect more awesome rewards.
You can get points and exchange these for exciting electronic gadgets, shopping vouchers, and miles programs to travel all over the world!
Bank Mandiri gives you more choices with a variety of cards to suit your lifestyle. Here's how to apply; read on to learn more.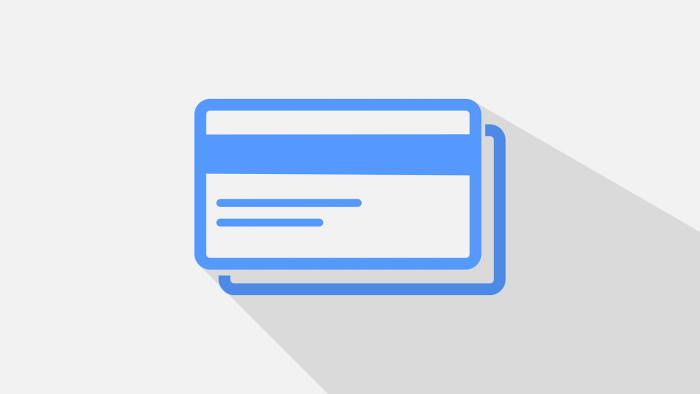 Bank Mandiri SKYZ Credit Card Features
If you're after convenience and loads of rewards every time you shop, this is a perfect choice. The Bank Mandiri SKYYZ Credit Card doubles your Mandiri power points on transactions in foreign currencies, making it the best card to use abroad. Imagine the hassle-free payment you can enjoy while earning more points for mileage conversion.
The rewards programs aren't the only reason to have this credit card as the SKYZ card takes convenience to the next level! With this card, you get free access to participating airport lounges across Indonesia.
Stay stress-free while waiting for your flight and enjoy the cozy lounge, away from the crowd. This is definitely a big retreat especially if you're a frequent traveler for business or leisure.
Another highlight of the Bank Mandiri SKYZ Credit Card is the Travel Accident and Inconvenience Insurance. Wherever you are around the world, you can get maximum protection for injuries, accidents, and even death. Get compensation from flight delays and cancellations using this card as well.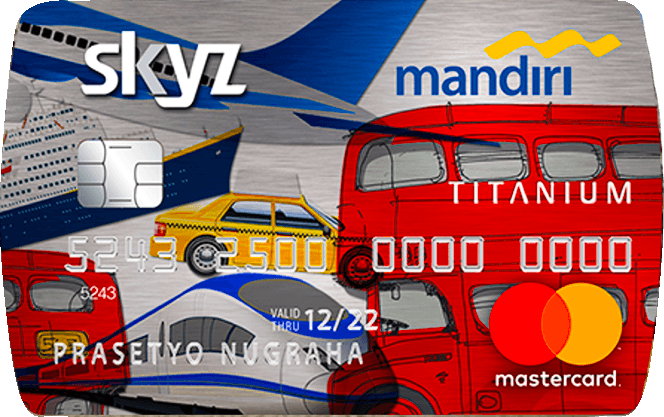 Applying for the Bank Mandiri SKYZ Credit Card
To get this card, download the form on Bank Mandiri website, fill it out and mail it back to the address provided.
A minimum monthly income of Rp. 3 million and an Indonesian Identity Card is required to be eligible for this particular credit card. You must also be at least 21 years of age or already married, with a stable job. Whether you are Employed or Self-Employed, you must provide copies of your supporting proof of income documents like a tax return and full financials.
Applicants that are 70 years and above aren't eligible for this type of credit card. Also, note that failure to submit the required supporting documents can affect your application status.
If approved, the bank will determine your credit limit based on your financial standing. Considering the minimum monthly income requirement for this card is Rp. 3 Juta, your monthly credit limit will generally be somewhere between Rp. 2 million to Rp. 300 million.
Bank Mandiri Credit Card Fees and Rates
To better understand the fees and charges that come with a Bank Mandiri credit card, let's take a look at the SKYZ card again. Note that this is not a comprehensive list; visit the bank's website for more info.
Cash advance interest rate – 2%
Retail interest rate – 2%
Card annual membership fee – Rp. 300,000 (Rp. 180,000 for additional cardholders)
Cash advance fee – 6% of withdrawal or Rp. 100,000 (whichever is greater)
Minimum payment – 5% of bill or IDR 50,000 (whichever is greater)
Late payment fee – 1% of maximum bill of IDR 100,000
Mandiri protection – 0.55% of bill
Credit limit override fee – Rp. 150,000
Limit increase fee – none
Lost card replacement fee – Rp. 50,000
Bank Address and Contact Info
To get in touch with the bank about credit card matters, you can call 14000. Internationally, you can call +62-21-52997777.
For any additional matters or inquiries, their head address is located at Jl, Jenderal Gatot Subroto Kav. 36-38 Jakarta 12190 Indonesia.
Conclusion
A Bank Mandiri credit card, particularly the SKYZ credit card is perfect for people who love to travel, earn more points, and enjoy no charges on foreign currency transactions.
Even if you're a young professional, you can enjoy the benefits of this card wherever you go in the world. Elevate your lifestyle and take advantage of your rewards using a Bank Mandiri credit card.
Note: There are risks involved when applying for and using a credit card. Please see the bank's Terms and Conditions page for more information.