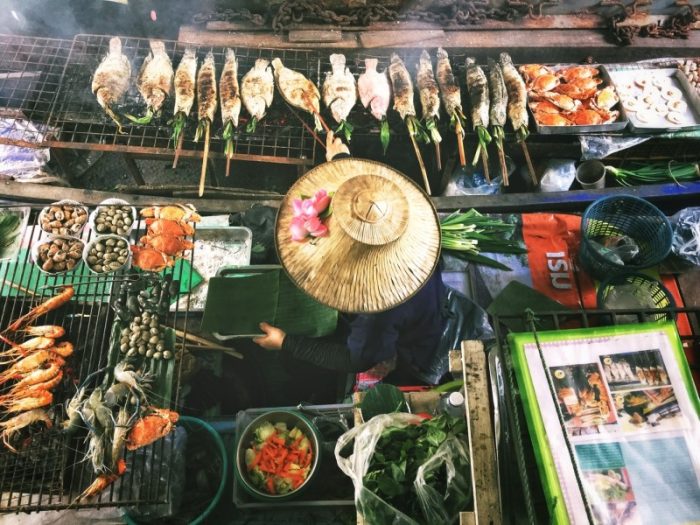 Do you want to try something new? Instead of looking for the best destination with the most scenic views and exciting adventures, why not go somewhere with the most delicious foods?
Sounds mouth-watering, right? After all, food is not just "food". It is actually one of the best ways for you to understand the culture and history of a certain place. If you don't have any idea where to go, we have gathered here the top 10 food destinations in the world, which, according to travelers like you, are worth tasting and coming back for!
Top 10 Food Destinations in the World
1. Mendoza, Argentina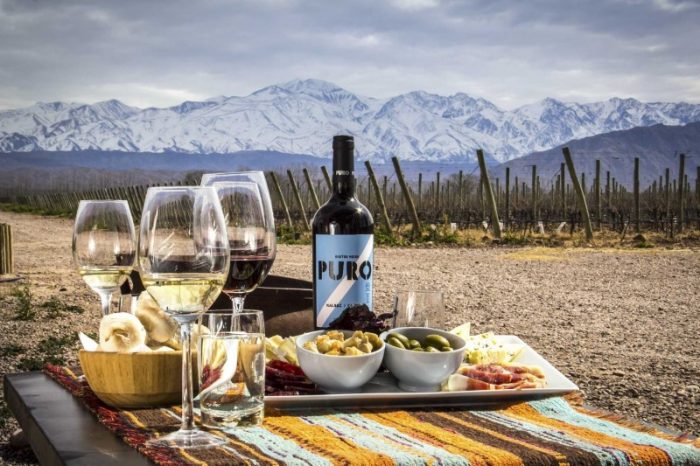 If you want to enjoy food, drinks, and adventure all in one destination, you should head to Mendoza, Argentina. This "wine capital" of Argentina doesn't only serve world-famous wine; it also serves some of the most sumptuous meals that you can enjoy while having a breathtaking view of the Andes mountain range.
The best place to taste their food and drinks is right on the "bodegas", or the very place where wines are produced. Some the local specialties in Mendoza that you shouldn't miss are the asado, bife de chorizo, cantimpalo (sausage), choripan (sausage and bread), empanadas, dulce de leche, parilla (barbecue) and more.
2. Paris, France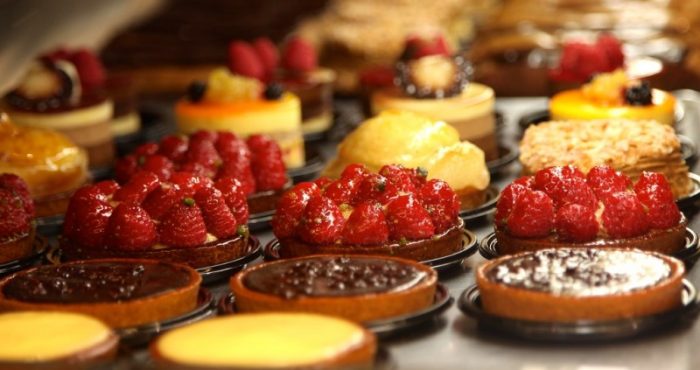 We all know Paris for being a place where you can build lasting and romantic memories (if you are traveling with your special someone). But aside from the lovely view of the Eiffel Tower, Paris is also one of the best food destinations in the world. It is the best spot where you can enjoy the world-famous French cuisine.
The foods you shouldn't miss when visiting is Paris are baguettes, croissants, macarons, eclairs, tarts, falafel, couscous, steak frites, and of course, the French cheese and gourmet chocolates.
3. Copenhagen, Denmark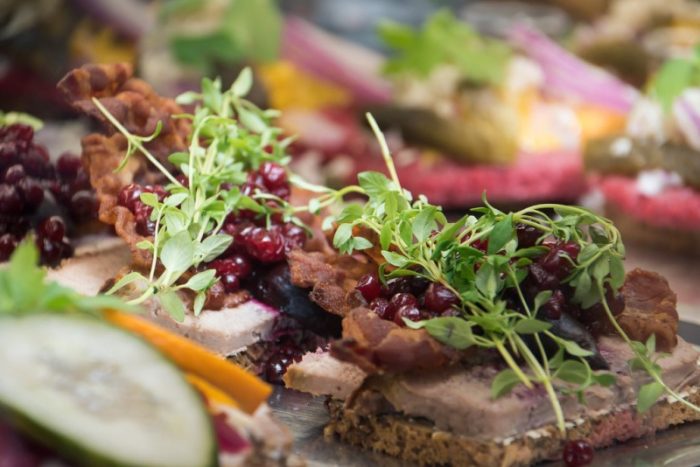 As it continues to add new innovations to its food, Copenhagen remains the happiest city on earth. From street foods and fine dining, Copenhagen will delight you with their ultra-modern menu and trendy food that you can only find in this growing gastronomic metropolis.
Some of the foods you should try in Copenhagen are smørrebrød (open-faced sandwiches), durum shawarma, flæskesteg (roast pork), frikadeller, pickled herring, grod (porridge), hindbærsnitter (raspberry bars), and many more.
4. London, England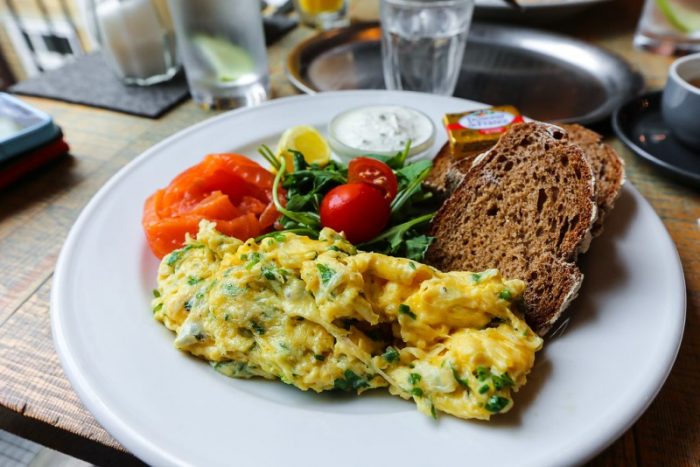 Just like in Paris, tourists come to London to get a view of the popular London Bridge. It is on their actual visit that they will realize it is one of the best food destinations in the world.
In London, you can find an array of international food choices and dining experiences. And the best place to enjoy London food is in its markets, including the Camden Market and Borough Market.
The foods in London that you should try on your visit are the fish and chips, pie and mash, the English breakfast, bangers and mash, Ploughman's lunch, Yorkshire pudding, Shepherd's pie, and many more!
5. Tuscany, Italy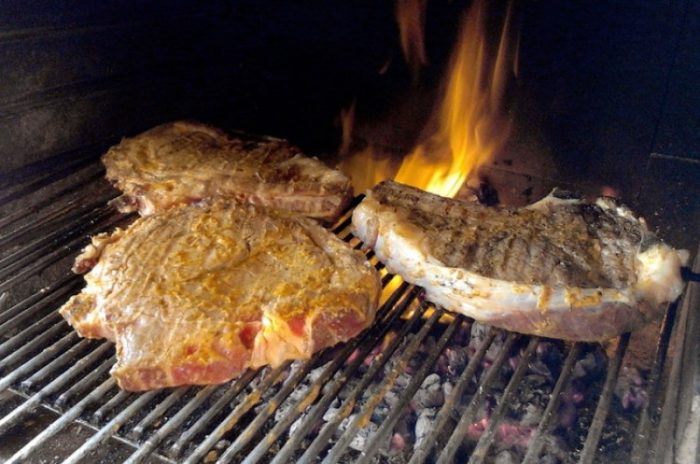 Italy is not just about pasta, wine, and tomato sauce. There's a lot more to taste in the historic country, especially in the region of Tuscany. Tuscan food may be based on the idea of "cucina povera" (or poor cooking), but it always comes with good taste and quality.
Some of the Tuscan foods that you should try are bistecca alla fiorentina (T-bone steak), trippa & lampredotto (cow's stomach), castagnaccio (cake made with chestnut flour), schiacciata all'Uva (grapre bread), ribollita (bread and vegetable soup), pappa al pomodoro (Tuscan bread and tomato soup), panzanella (chopped salad of soaked stale bread), truffles, and many more.
6. San Sebastian, Spain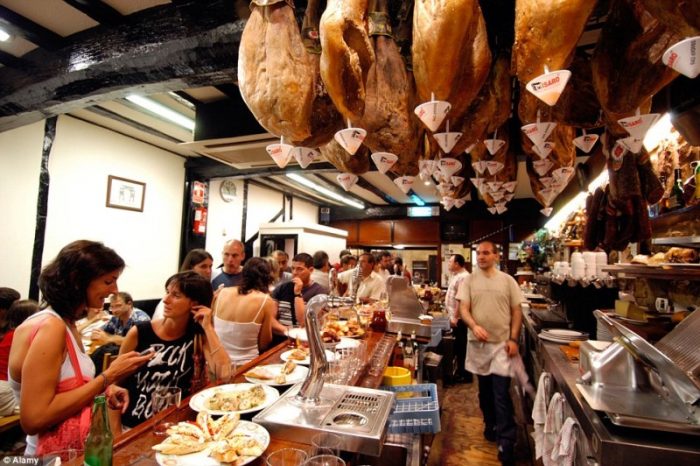 Another one of the best food destinations in the world is San Sebastian in Spain. It might not be a city as big as Paris or London, but it offers the greatest food experiences, as it boasts more Michelin stars per capita than any other city in the world. In San Sebastian, you can taste gourmet-style bites and fancy meals you've never had before.
Foods that you should try on your visit in San Sebastian are the anchovies and the gilda pintxo (pepper, olive, and anchovy skewers), fresh foie gras, salt cod, txuleta (steak), kokotxas de merluza (fish cheeks­), idiazabal cheese, and a lot more.
7. New York City, USA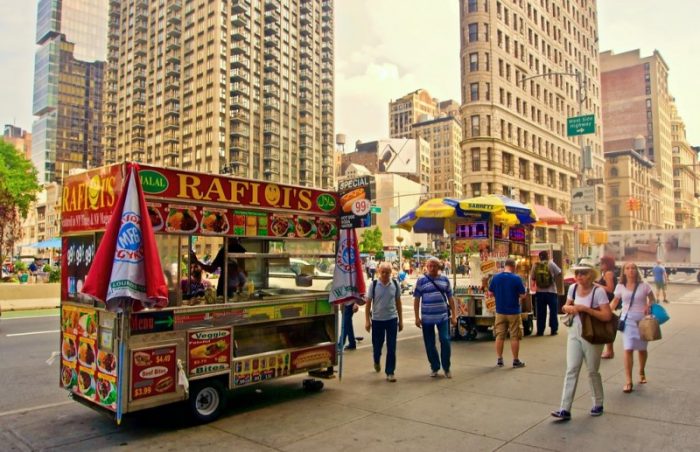 New York City in the USA offers incredible food everywhere, and of course, the best experiences that you can treasure for a lifetime. Who doesn't love New York pizza, burgers, cheesecake, and much more? And other New York-style foods, like hotdogs, Manhattan clam chowder, bagel, pastrami, baked pretzels, knish, lobster Newberg, doughnut, and Delmonico steak are worth trying, too.
8. Tokyo, Japan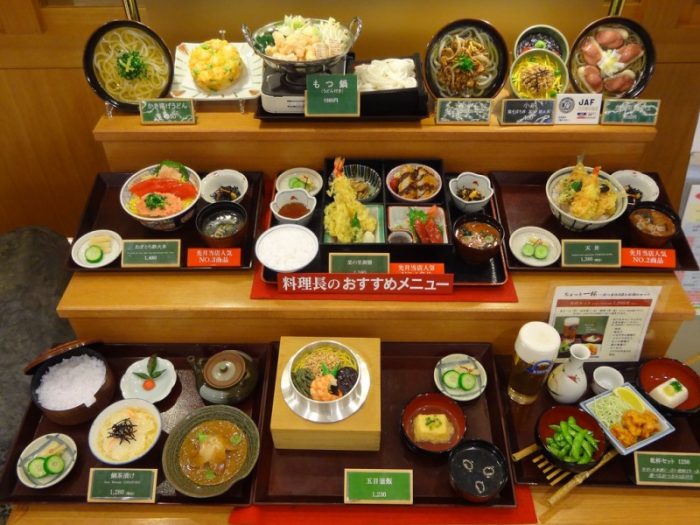 Japan is the only place in the world where you can taste the freshest sushi, and Tokyo is one of the places to have it best! But aside from sushi, there's a lot more Japanese food that you should try, like monjayaki (pan-fried batter), ramen (pulled noodles), tempura (battered and deep-fried seafood and vegetables), unaju (freshwater eel over rice), tendon (tempura rice bowl), soba (buckwheat noodles), yakitori (broiled chicken skewers), and dojo nabe (loach hotpot).
9. Bangkok, Thailand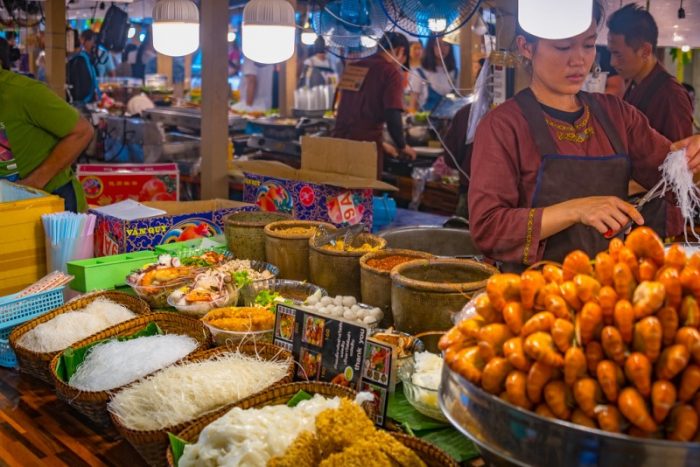 Travelers love to visit Thailand, not only for its beautiful beaches, but also for its food. Thai foods are loved because of their exotic flavors and fragrances. Whether it's street food or a fine dining meal, for sure you'll be satisfied. And the best place to experience Thai food is in Bangkok, Thailand, most especially on its floating market!
World-famous Thai foods are tom yum goong (spicy shrimp soup), som tum (spicy green papaya salad), tom kha kai (chicken in coconut soup), gaeng daeng (red curry), pad thai (thai style fried noodles), khao pad (fried rice), pad krapow moo saap (fried basil and pork), gaeng keow wan kai (green chicken curry), yam nua (spicy beef salad), and kai med ma muang (chicken with cashew nuts).
10. Mexico City, Mexico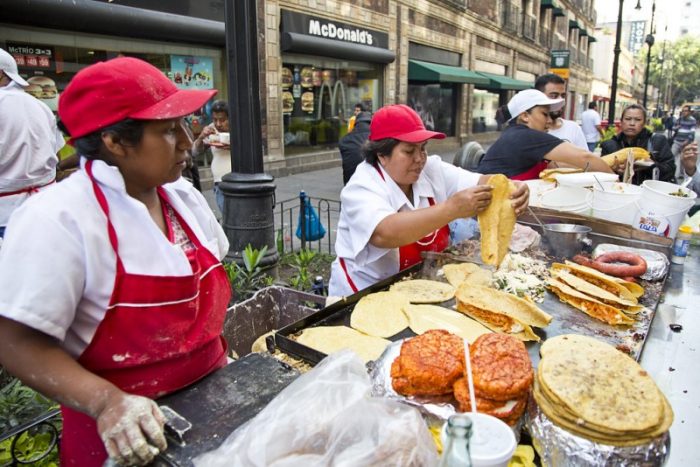 Last but not least on our top 10 food destinations in the world list is Mexico City in Mexico!
Imagine yourself indulging in authentic Mexican food, like burritos, while hearing beating drums or a Mexican song in the background. You can only experience it in Mexico City! And if you have lots of time, you can also join a cooking class on how to make your favorite Mexican dish.
Don't leave Mexico without trying chilaquiles (fried tortilla with salsa and cheese), pozole (pork soup with homily and red chilis), tacos al pastor (pork tacos), tostadas (toasted tortilla with toppings), chiles en nogada (meat stuffed poblano chiles bathed in nogada sauce), elote (Mexican grilled corn), enchiladas (corn tortilla with filling and chili pepper sauce), mole (Mexican sauce), guacamole (avocado salad), and tamales (corn husk-wrapped bundles filled with a corn-based dough).
Start your gastronomic adventures now with these top 10 food destinations in the world! Happy traveling and eating!