New York is the city of dreamers, believers, movers and shakers. With iconic buildings on every corner, New York is both historic and modern simultaneously.
Before you travel to New York, before you even think about what to pack for New York, there are some things you should know.
Some may call them travel hacks but these 6 simple tips will save you time, money and help you max out on your New York experience…
Must Know Hacks For Traveling to New York
1. New York Airport City Transfer
Whether you land at JFK or La Guardia International Airport after a long flight, no matter how high your excitement levels, jet lag will soon kick in and you'll find yourself a little bewildered.
As the sliding doors open and welcome you to the U S of A you will be inundated with transportation choices. A word to the wise; be wary of 'gypsy cabs' these unofficial taxi companies are notorious for scamming unwitting tourists.
Your best bet is to order an Uber or head over to the Yellow Taxi Cab stand for an authorised taxi driver. Get your classic NYC yellow taxi photo too!
For those on a budget, opt for the AirTrain from JFK over to Howard Beach and change to a local subway tram instead.
If you're landing at La Guardia you can catch the M80 bus into Manhattan and transfer to your hotel or hostel from there.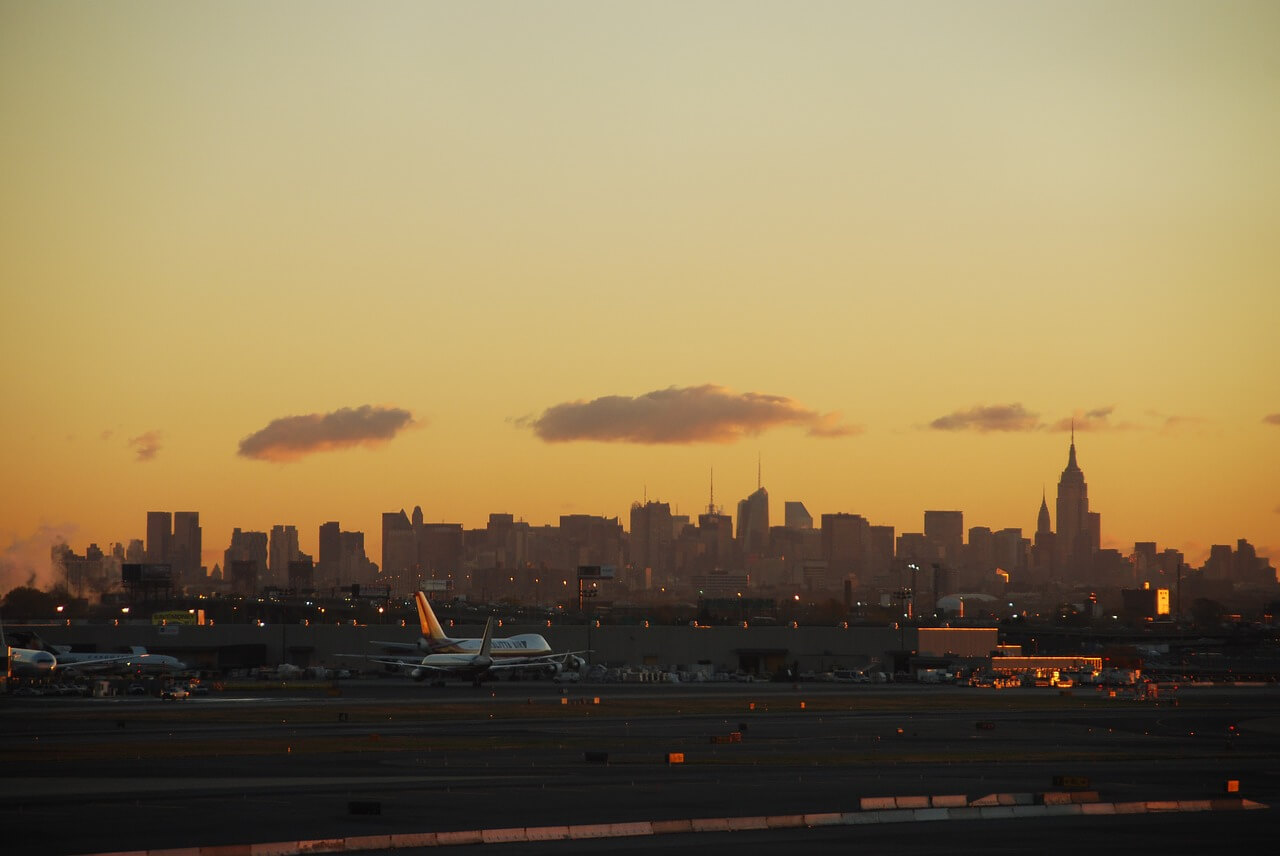 2. The Perfect Tip
Tipping is an absolute necessity in New York, and America as a whole, and is an often forgotten courtesy by travelers from Europe and Australia where tipping is not as customary.
Must tip services are restaurant servers, taxi cab drivers and bell boys. In restaurants tipping is expected, even if only ordering drinks.
A tip of 15-20% of the total bill is acceptable in restaurant and dining outlets.
As for taxi cabs most now offer an automated payment system where you simply select the tip amount when completing the transaction.
Along with your camera and sunglasses be sure to add some extra dollar bills when thinking about what to pack for New York!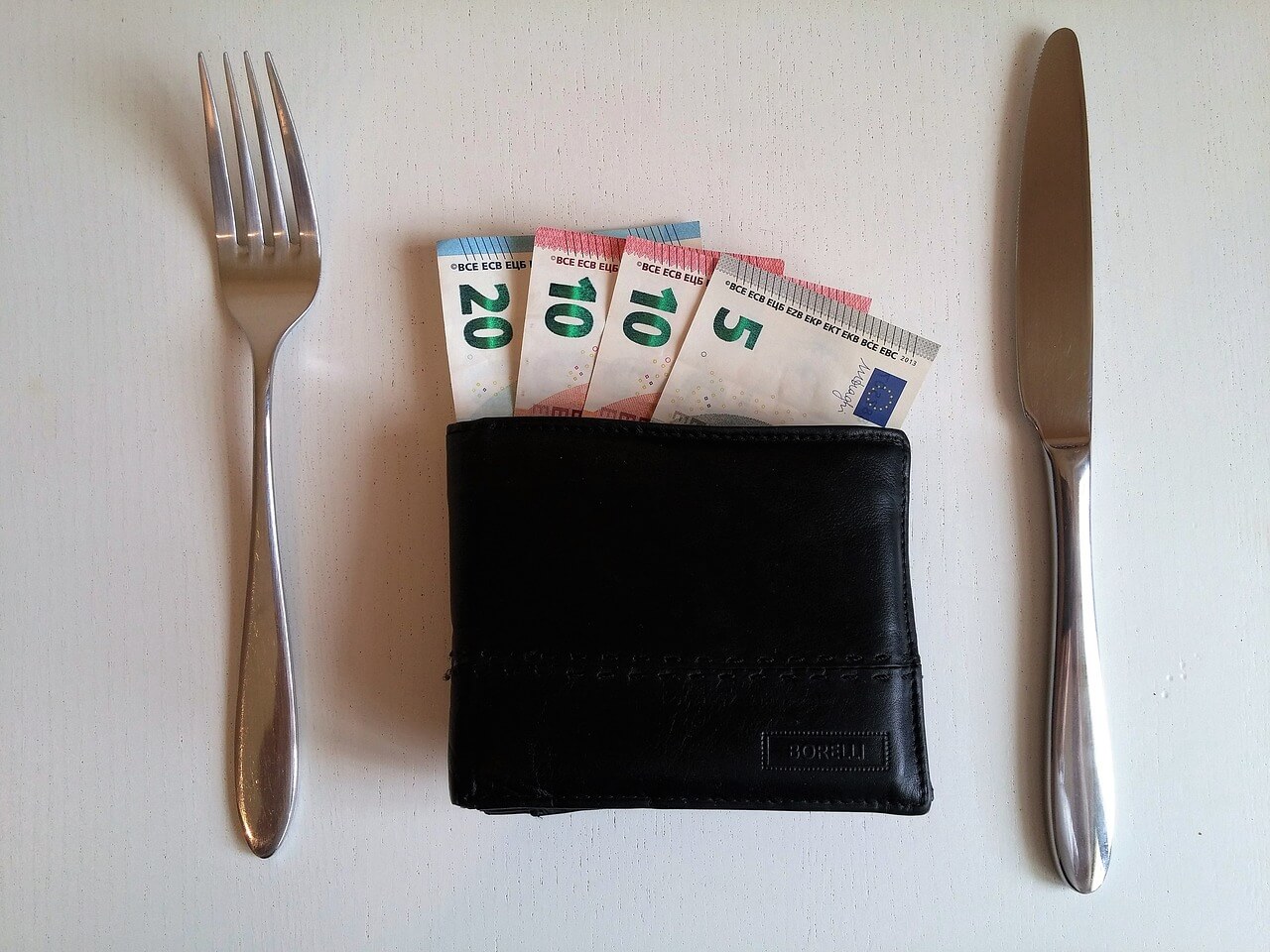 3. Allow Extra Time
As a tourist in New York you're thrown right amongst the hustle and bustle of busy New Yorker's lives.
Locals are famed for their habit of stating that it takes just twenty minutes to get anywhere but with traffic works, construction, rush hour traffic and just plain uncertainly it's always best to leave yourself extra time, especially if you're heading to see that once in a lifetime Broadway show.
Transport is always readily available so there's never a need to book a taxi or private car in advance. With Uber apps working quickly on the city's super fast mobile data network you will never be waiting too long to get moving.
If you have to move during rush hour your best option is to head for the subway. But remember, when in Rome… if you find an empty subway car don't go thinking you've hit the jackpot!
There's likely a reason such a subway car is being avoided by savvy and experienced New Yorkers. Suck it up and head for the busy car!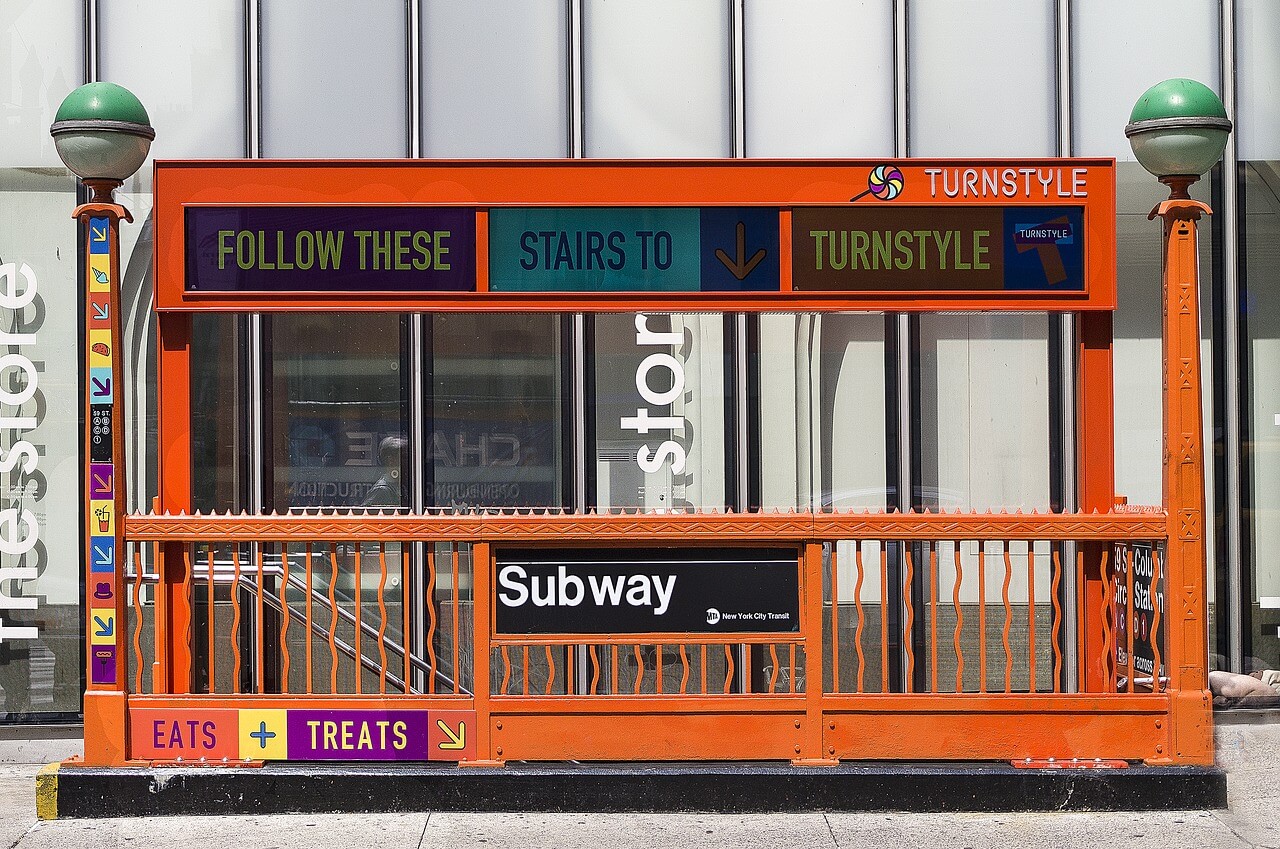 4. How to Hail!
Trust us… it's not like the movies! You don't just simply step into a busy New York City street and wave a dainty hand in the air for a jolly cabbie from downtown to screech to a stop for you; narrowly avoiding a big muddy puddle might we add.
No, far from it in fact!
Keep your wits about you and your eyes on the prize. Be sure to look for lights on the top of the cabs.
If the light is on and the cab is available, it's time to start flagging that baby down!
Additionally keep an eye out for 'Off Duty' lights too, he won't be stopping for anyone or anything when he's got that sign glowing.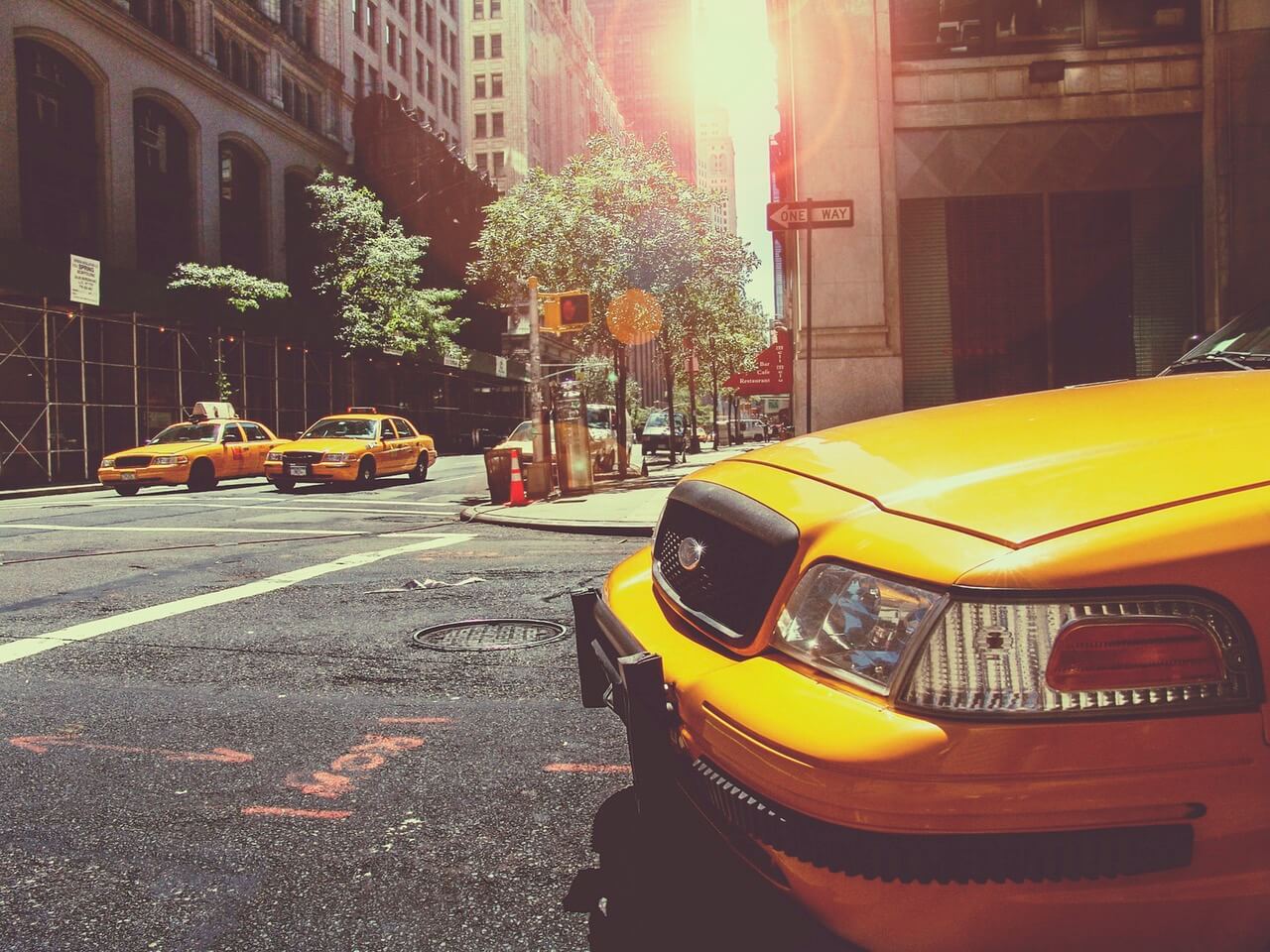 5. Sightseeing on a Budget
Living in New York is notoriously expensive but sightseeing and traveling in New York can be achieved on a shoestring budget.
Plan ahead and search online for upcoming deals and offers that you can buy up even before you land!
The New York CITYPass is a great way to maximise your sightseeing potential while not breaking the bank…
The CITYPass offers line-skip priority services as well as discounted admission prices for star attractions like the Empire State Building and Rockefeller Central. The line-skip passes are a savvy travelers' best friend!
Did you know that although the Metropolitan Museum has a suggested admission price of $25 that this is just a voluntary donation? You can in fact visit the museum for free or give a donation that suits your budget.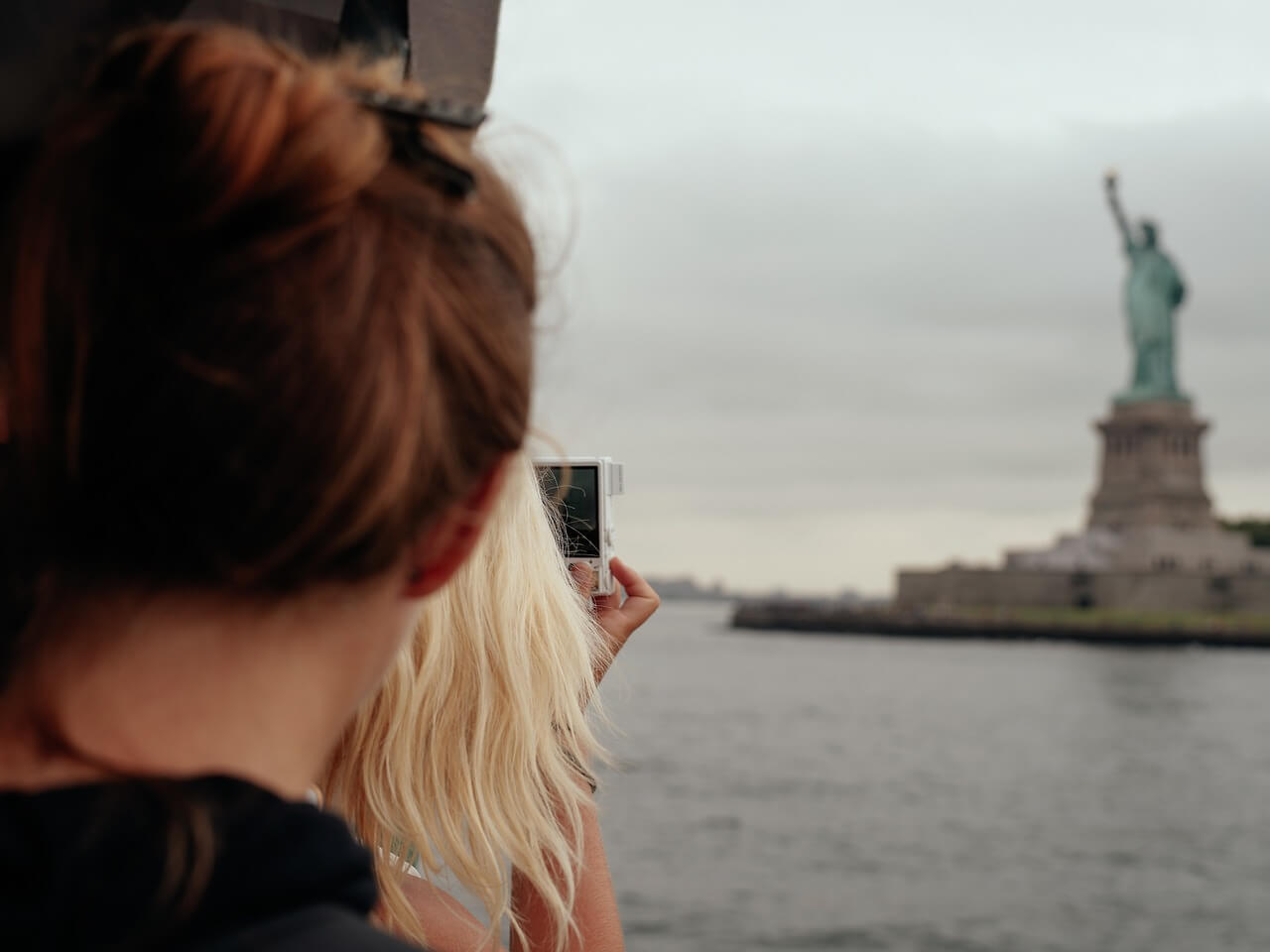 6. Free Wifi in the Park!
Try as we might to switch off while on holiday, sometimes we just want to take a moment to reconnect and touch base with our friends and loved ones.
Those on a flying visit to New York may not have a local SIM card and as such need to connect on the go.
The vast majority of New York City's parks now have free WiFi! What a crazy connected world we live in!
But as far as travel hacks go, if you need an Uber but don't want to head into a diner and have to order food in order to use the WiFi, head to a park and you'll be back online!
To find out which parks you can connect in head to nycgovparks.org.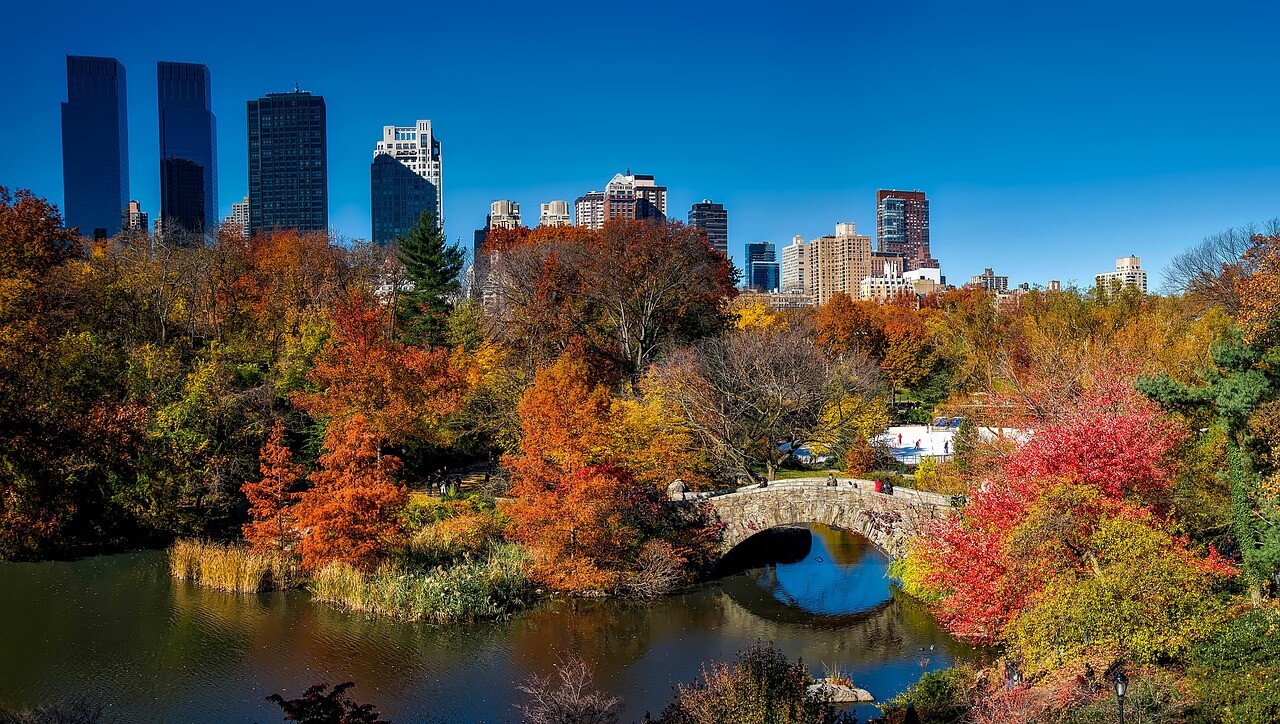 6 Simple Things…
This list of 6 things you should know before traveling to New York is just the tip of the iceberg when it comes to New York travel hacks and top tips for traveling.
Now you know how to hail a cab, how to tip and how to transfer from the airport, New York really is your oyster.
Although it's always good to be prepared and know what to expect, sometimes you just have to dive in head first and embrace the new adventure.
After all…that's what New York is for!
Dreaming of traveling to New York? What do you want to see and do when you get there? Leave your thoughts and plans in the comments section below and if you have any questions, i'll be happy to help out!
Traveling to New York? Pin this on Pinterest >>