Tokyo has never been this budget-friendly! Known for its flourishing tech industry and endless shopping, many might assume that touring the capital city of Japan could put a dent in your wallet, but we say otherwise!
You might be skeptical, especially considering that Tokyo is one of the most expensive cities in the world, but believe it or not, there are a lot of free things to do and see on your trip!
Read on for more details on 10 free activities you can do while in Tokyo! Plus, we'll discuss how you can save big on all your transportation needs!
10 Free Activities in Tokyo
First, you should know how to get around with the Tokyo Subway Ticket.
Although the items in this article can definitely be done at zero cost, you will still need to shell out a bit of cash for transportation. Be sure to get a Tokyo Subway Ticket for your trip! Choose from one-, two-, or three-day passes and save big by checking out these free activities during your vacation.
1. Meiji Shrine
Opposite Harajuku, you'll find the entrance to Meiji Shrine – one of Japan's most celebrated attractions. Fortunately for us budget travelers, it's free of entrance fees, so you can definitely enjoy an entire day strolling through the grounds.
Within the Meiji Shrine, visitors can tour attractions like the Meiji Jingu, Meiji Jingu Treasure House, and the Inner Garden.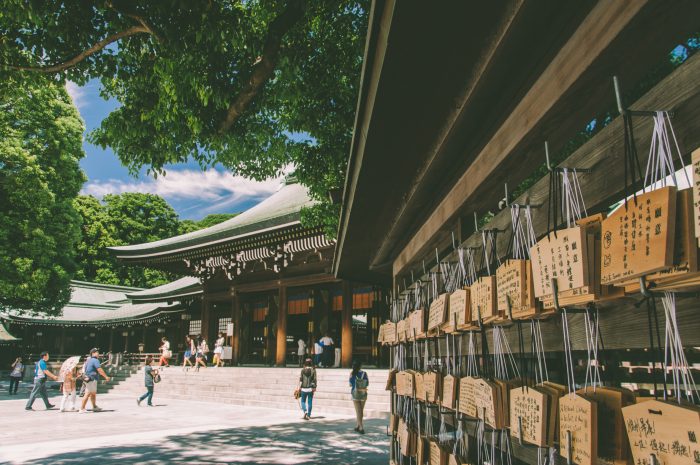 2. Yoyogi Park
Located adjacent to Harajuku and Meiji Shrine is Yoyogi Park. The hustle and bustle of Tokyo can get quite hectic for some, so this is a great place to visit to escape for a little bit.
Grab some take-out food and a good book, and you're all set for a charming afternoon under this tree-lined park!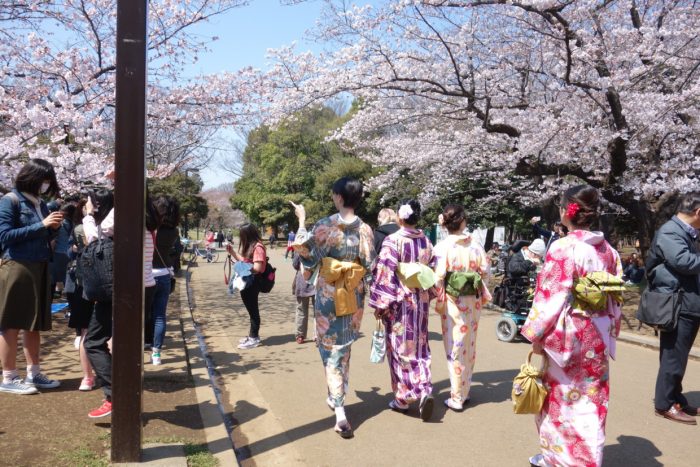 3. Shibuya Crossing and Hachiko's Statue
Two of Tokyo's most photographed attractions are free for your enjoyment. And the best part? They're located right by each other!
Right when you get off at Shibuya Station, you'll immediately see the iconic Hachiko statue surrounded by tourists eager to take a snap. Once you've had your turn, you'll only have to walk several feet to arrive in the world's most famous pedestrian crossing.
For the best views, head on over to the Starbucks at Tsutaya and watch the action commence from there!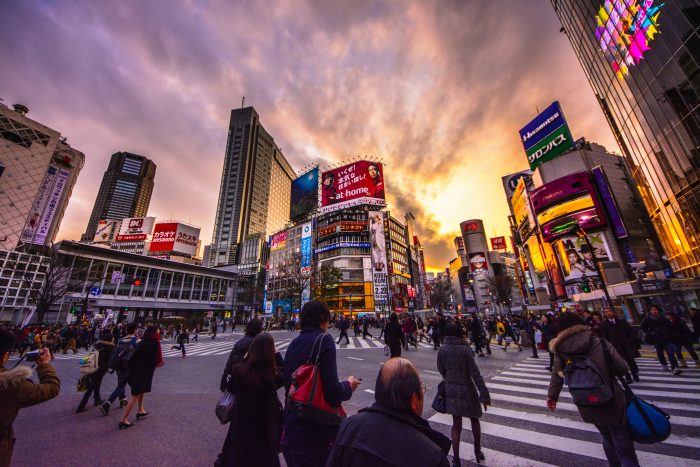 4. Akihabara
Whether or not you're a fan of all things tech, a trip to see Akihabara's lively scene rides high on our list. Although still quite enjoyable during the day, Akihabara at night is a unique Japanese experience one should not miss out on while in Tokyo.
Once the sun goes down, thousands of neon lights turn on, and cosplay artists come out to play, mimicking the scenes of a real-life video game!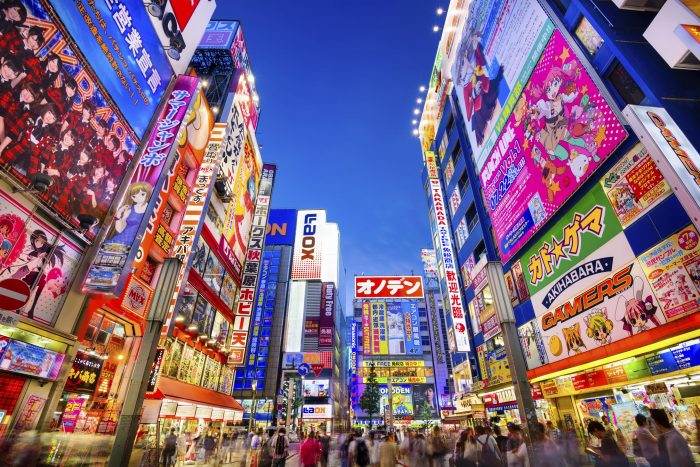 5. Sensō-ji Temple at Asakusa
Asakusa's star attraction, the Sensō-ji Temple, is located right in the middle of the busy Nakamise market, allowing guests to immerse themselves in a unique cultural experience of old and new traditions.
Once you've got your fill of culture and history at Tokyo's oldest temple, feel free to indulge in the shop-lined streets of Nakamise for Japanese food and souvenirs.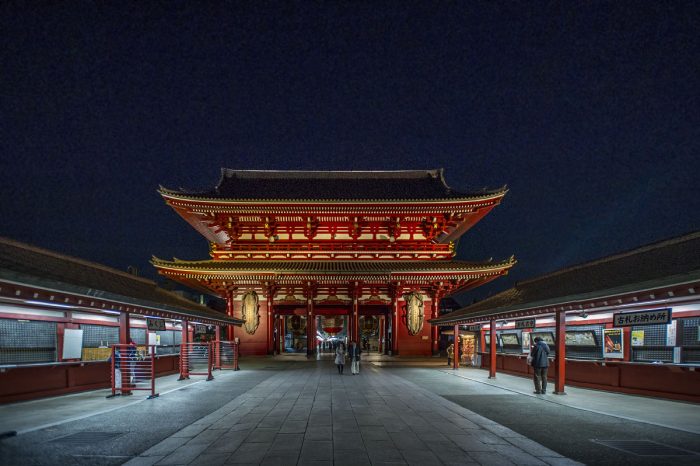 6. Sumo Practice
Although considered by many a must-do activity, watching a sumo match can be costly. So why not watch a sumo practice instead? Out of the 45 sumo stables located in Tokyo, we highly recommend Musashigawa Beya in Uguisudani, Kasugano Beya near Ryogoku Station, or Takasago Beya near Asakusa Station.
Pro tip: Call ahead of time to check the practice schedule! Most practices take place during the week, early in the morning at around 6-7 A.M.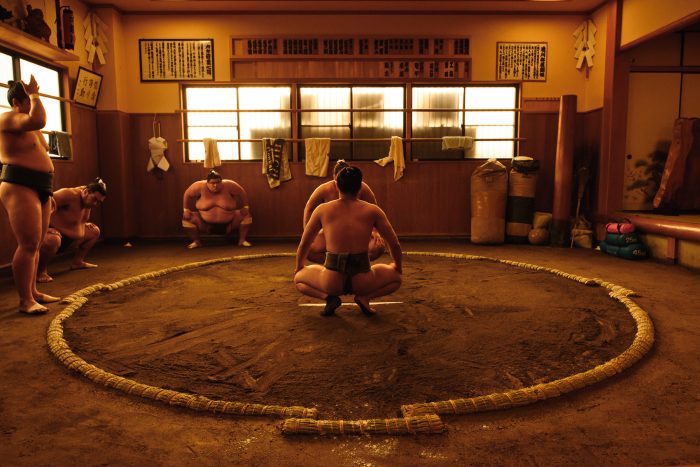 7. Ueno Park
Another attraction to add to your list is Ueno Park, a public park located in the district of Taitō, Tokyo. It was originally an extension of Kaneiji Temple, which explains its grand design.
At Ueno Park, you are free to go for a run, enjoy a picnic, and even visit several of its surrounding temples – Kaneiji Temple, Kiyomizu Kannon Temple, Toshogu Shrine, and Bentendo.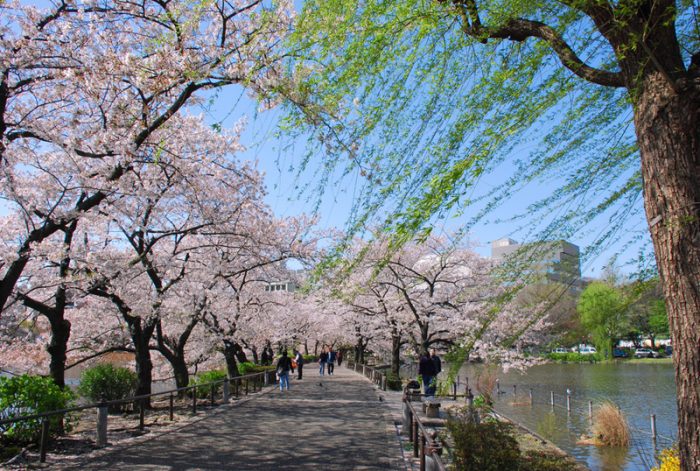 8. Tsukiji Outer Market
Wake up bright and early and get first dibs on the freshest seafood and produce at the Tsukiji Outer Market! Although its inner market, which has now moved to Toyosu, has closed, guests can still walk through the various restaurants and food stalls located in the area.
The market opens as early as 5 A.M., and if you can muster up enough energy in the morning, you might just witness the fascinating auctions that the seafood vendors engage in for the freshest produce!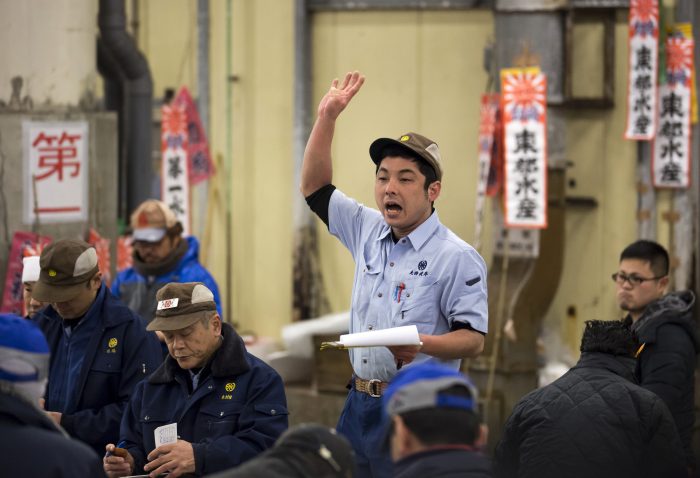 9. Tokyo Imperial Palace
Have you ever wanted to visit a royal palace? Now's your chance! The Tokyo Imperial Palace is home to Japan's Imperial Family, and visitors can actually enter the grounds for absolutely no cost!
Although the inner grounds are closed to the public, guests are welcome to walk through the Kokyo Gaien, past the iconic Meganebashi bridge, and through the Imperial Palace East Gardens!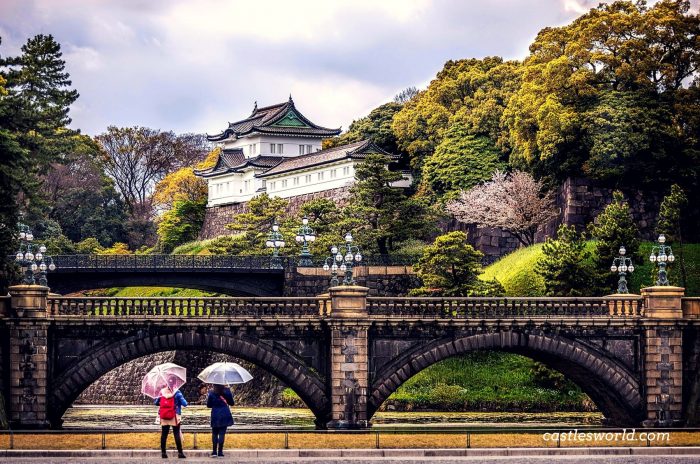 10. Rainbow Bridge in Odaiba
Tourists usually just flock over to the location of the Statue of Liberty to take pictures of the Rainbow Bridge from afar, but did you know that you can actually walk across the bridge?
To walk across the bridge, enter the Rainbow Bridge Promenade from the Shibaura side pier, and from there, it'll be a 25-minute walk to Odaiba!
Pro tip: Try to visit at night so you can witness the rainbow lights light up!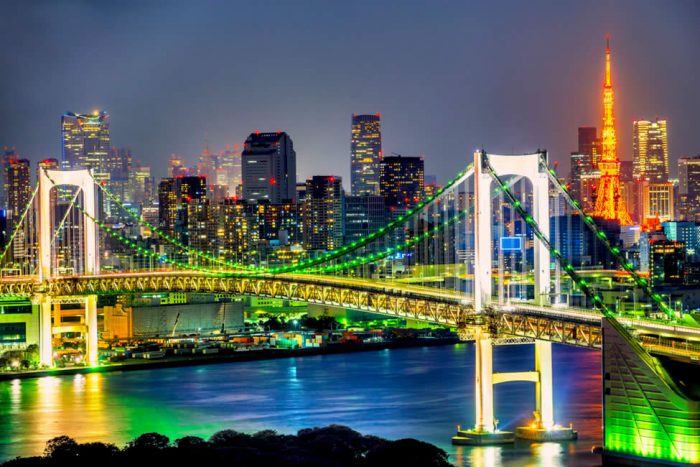 It's always a great idea to travel on a budget and maximize free activities in a new destination. Remember, the higher the cost doesn't necessarily mean more memorable experiences. So book that flight to Tokyo and get packing! Now you know of at least 10 exciting activities you can do in Tokyo totally free of cost!