To some, a graphic designer is an artist that creates a lot of imaginative designs and logos for clients. But, there is more to the role than just creating wonderful designs. Graphic designers are some of the most artistic and creative people out there.
If you plan on becoming a graphic designer, there are some things that you need to learn first. Here are some tips on how to get a graphic design job.
The Creative Minds Behind Building Creative Visuals

Steps to Get the Job

Learn to Communicate Properly

Start Taking Freelance Projects

Personalize Your Cover Letter
The Creative Minds Behind Building Creative Visuals
A graphic designer is responsible for creating some of the best visual concepts using either computer software or by their own hands.
They communicate ideas that inspire, inform, and captivate their consumers through the art they produce. They also develop the layout and production design of different applications like brochures, magazines, reports, advertisements, and even simple logos.
A graphic designer develops their own concepts that suit a client's overall objective. They need to be able to think creatively to produce their own ideas as well as be able to proofread and produce accurate and high-quality results.
Skills Needed to Create Art
Graphic design is a very creative field that requires a lot of skills and knowledge. For you to become a successful graphic designer, you need to develop certain skills that are both artistic and technical in nature.
For example, you need to have artistic skills such as an eye for aesthetics and creativity to create new designs. A graphic designer must also have technical skills such as animation, typography, coding, photography, and more.
Communication skills are also important as you need to be able to communicate ideas clearly and effectively to clients. Many graphic designers also need to have sharp problem-solving skills. Because of this range of in-demand skills, graphic designers are paid an average salary of $55,000 per year.
Steps to Get the Job
The very first thing that you need to do to get a job in graphic design is to develop your skills.
Make sure that you familiarize yourself with the common graphic design tools used by professionals in the field. These tools are used by professionals for a reason – they are reliable. You can also take online courses or study graphic design if you have the available time to sharpen your skills.
Once you've learned the basics, make sure that you practice and experiment. Find your own design personality through experimentation and with a lot of practice, you'll be able to master the art of graphic design.
Seek Formal Education
Many people become graphic designers without proper education. If you truly want to formalize your profession, it is best that you seek proper education through a university degree as a guaranteed way to get into the industry.
You can then get an internship at any firm to harness your skills and open more opportunities for you. Through proper education, you learn the basic skills needed to become a good graphic designer.
Learn to Communicate Properly
Graphic design uses a lot of difficult terminologies that are challenging to explain, especially to clients who do not have extensive design knowledge.
Most clients simply want to have the results that they need. For you to deliver the required results, you need to develop proper communication skills that will explain the details to your clients.
This clarifies any complications that may arise from miscommunication.
Don't Underestimate the Power of Networking
Part of searching for a proper graphic design job is learning how to build your network. Many people think that having graphic designer acquaintances and friends means they are competition, they are, in fact, useful for your network.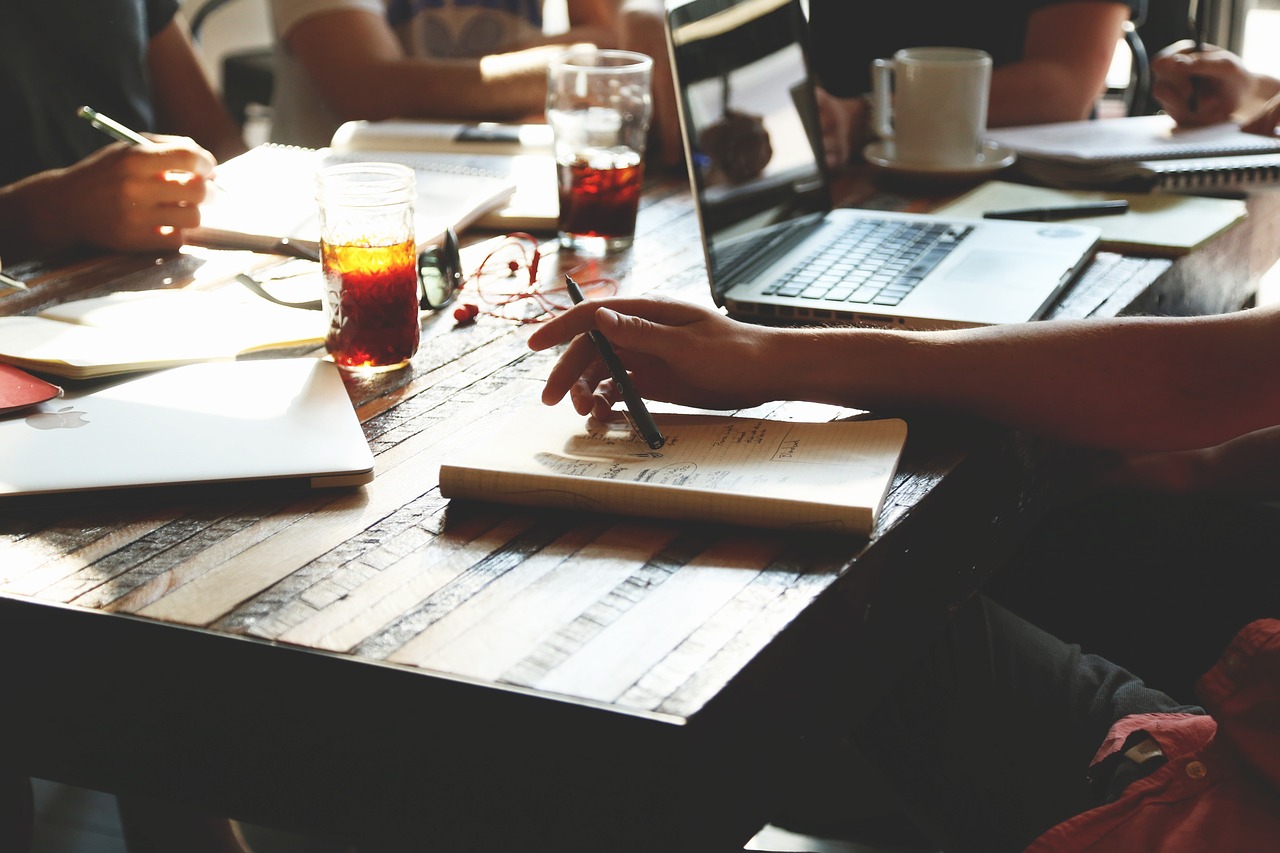 Learn how to nurture a network of graphic designers so they can offer you certain jobs or projects that they might not be able to take on.
A strong network can even help you find projects that are a good fit for your style and design. Having a network opens a lot of opportunity for new ventures.
Start Taking Freelance Projects
One of the best avenues for you to start a career in graphic design is by doing freelance work. 
While projects may be scarce in the early stages of your freelance career, once you get your first project, your freelance career will soon gain momentum until graphic design jobs start to land at your feet. 
There are a lot of benefits to freelancing such as working on your own time, which is crucial if you're still new and having your own name imprinted on your work.
Once you have established yourself as a freelancer, you can make freelancing your full-time job.
Start Small and Go Local
The internet is a great place to look for graphic design jobs. Sites like Upwork, Fiverr, and Freelancer are great examples of platforms that offer some of the best and most promising graphic design jobs.
However, it will take some time before you land your first project if you do not have a portfolio to show during your interview.
This is why it is best to take on small jobs first to start building your portfolio. You can even try reaching out to local businesses who may have projects for you to help give you the real world experience you need.
Personalize Your Cover Letter
When applying for a graphic design job, make sure to give a good impression to potential employers through a personalized cover letter.
Personalize your cover letter instead of creating a generic one that you send to every potential client will get you noticed and help you stand out.
Start by creating a template that shows off your skills and tailor your cover letter to what each client wants from an applicant.
Love What You Do
Graphic design is not just a side project that you can learn and drop when you don't find it rewarding or helping you earn a decent income. 
No matter the kind of profession you are in, if you do not love what you do, it will show during the interview process thus lowering your chances of landing graphic design jobs.
Becoming a graphic designer lets you showcase your skills and passion while also earning money. Make sure to focus on expressing your passion for art and design throughout your application process.
Conclusion
Follow these tips so you can launch a career in graphic design, and land a graphic design job in no time.