Want to have a credit card you can use to earn cash back? The best one to have is the US Bank Cash+ Visa Credit Card. You can get as much as 5% cash back on your first $2,000 purchases.
Use the card more often and receive as much cash back points. Whether you will use this credit card for groceries, shopping, and traveling, you can definitely earn cash back rewards.
Intrigued? Read on to find out more benefits of this card and how you can apply.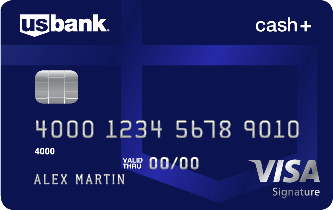 Features of the US Bank Cash+ Visa Credit Card
In this article, we're going to look closely at the benefits that come with the US Bank Cash+ Visa Credit Card and why it's a powerful card to have.
The highlight of this credit card is the cash back reward feature. Once your application is approved, you can get a $150 bonus after making $500 purchases on the first 90 days of account opening.
After the 90 days, you can also earn 5% cash back on $2,000 combined purchases each quarter. For groceries, 2% cash back can be enjoyed. This is also applicable to fuel and gas purchases. Another 5% cash back can be earned for mobile purchases and other gadgets.
Since the US Bank Cash+ Visa Credit Card is powered by Visa, you can enjoy worldwide acceptance. Got no cash? No problem because you can simply present this card to pay for your shopping, dining and traveling expenses.
You can also enjoy exclusive perks offered by Visa, like merchant discounts and more.
Access your account via mobile to check your balances and get notified on your due date. US Bank wants to give you premium banking experience minus the hassle.
US Bank Cash+ Visa Credit Card Application
It's so easy to apply for this credit card. You can submit your application via US Bank's website.
To ensure the success of your application, you need to be at least 18 years old and a legal resident of the United States. You also need to have a social security number or an individual taxpayer identification number.
Note that when it comes to the credit limit, the bank will set a manageable figure depending on your salary, ability to pay, and debts. Usually, the limit is between $500 to $1,500 or higher.
Fees and Charges of the US Bank Cash+ Visa Credit Card
The best thing about this credit card is it doesn't have an annual fee. However, you need to settle the balances on time, to avoid the interest charge of 2.99%.
A late payment fee of $40 will be added on top of your bill in case you missed the 24-day grace period.
The APR on this card is 13.99% to 23.99%, depending on your creditworthiness. In addition, when it comes to cash advances and balance transfers, a fee of 3% of the amount of each advance or $5 minimum, whichever is greater, will be charged.
There is also a 3% fee on all foreign transactions made when using this card.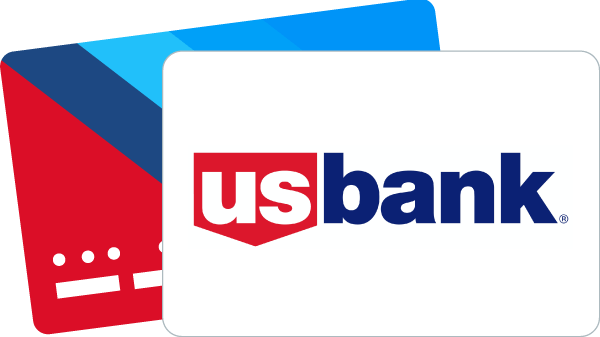 How to Contact the Bank
If you have more questions, you can contact the bank at 1 (800) 872-2657. Also, their main address can be found at 800 Nicollet Mall Minneapolis, MN 55402.
Conclusion
Overall, the US Bank Cash+ Visa Credit Card is the best card to have for bigger cash back rewards. Order this now and enjoy the wonderful perks that come with it.
Note: There are risks involved when applying for and using credit. Consult the bank's terms and conditions page for more information.