Do you need a credit card for your everyday expenses and want to earn cashback rewards?
All you need is the Fifth Third Bank Credit Card to enjoy a safe and convenient shopping experience, unlimited cashback, and more exclusive perks.
If you want to learn more about how you can apply for a Fifth Third Bank Credit Card, read on. We will tell you about all of the fees and rates associated with the card as well.

Fifth Third Bank Credit Card Features
Fifth Third Bank offers a full range of credit cards with distinct functions and reward systems. To understand what benefits you can enjoy with a Fifth Third Bank Credit Card, let's take a closer look at their TRIO Credit Card.
The best thing about this credit card is that you can earn points every time you use it to pay for meals, travel, shopping, and other activities.
You can earn as much as 3% cashback rewards at restaurants and another 2% for grocery and drug store purchases. Spend a minimum of $1,500 per quarter to get these amazing rewards.
If you constantly travel for work or leisure, you'll be glad to know that this card doesn't charge international transaction fees on purchases abroad.
No need to bring loads of cash in different currencies because you can simply use your Fifth Third Bank TRIO Credit Card.
Another benefit you'll enjoy with this card is the mobile phone protection, which gives you up to $400 in claims for theft, damage or accidental parting of your phone.
Simply pay your mobile phone bill using this credit card to be eligible for the Cellular Telephone Protection plan.
Because this card is on the Mastercard platform, you'll get exclusive perks like a personal travel advisor, whenever you need help in planning your trips. You are also eligible for discounts in selected establishments and resorts all over the world.
Fifth Third Bank TRIO Credit Card Application
To apply for this credit card, you need to be at least 18 years of age and a citizen or resident alien of the United States. You must have a steady source of income, Social Security Number, and permanent address.
You can either head on to Fifth Third Bank's website and apply online or visit a branch near you.
Note that your credit limit will be set by Fifth Third Bank depending on your credit score, ability to pay and your annual income. Usually, the credit limit is initially between $500 to $1,500 or more.
Fifth Third Bank TRIO Credit Card Fees and Charges
This credit card doesn't have any annual or joining fees. However, transaction fees apply for a cash advance, balance transfer, and late payment. For a cash advance, you will be charged 4% of the amount or $5, whichever is greater.
A late payment fee of $38 will also be added to your bill if you fail to settle the balance within the 23-day grace period. APR charges for purchases is at 15.99% to 24.99% and 26.99% for cash advances.
In addition, there is a balance transfer fee of $5 or 4% of the transferred amount.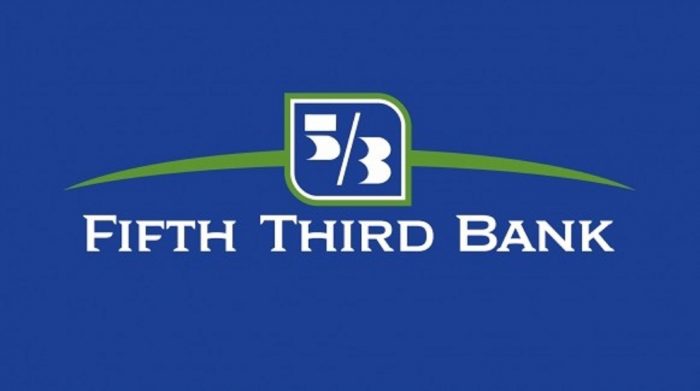 How to Contact the Bank
If you would like to contact the bank, you can call 866-671-5353. In addition, you can find their main address at 38 Fountain Square Plaza Cincinnati, Ohio 45263.
Conclusion
Overall, the Fifth Third Bank TRIO Credit Card is best for low to moderate spenders who want to get cashback rewards for purchases. Get yours today and experience a boost in your lifestyle!
Note: There are risks involved when applying for and using credit. Consult the bank's terms and conditions page for more information.