Looking for a credit card that allows you to use your account with minimal payments? Avant just might be the bank for you.
Check out the features of their credit card and the benefits you can experience. This may just be a worthwhile card to apply for.
In this article, you will find out how you can apply for this card today and learn about the rates and fees of the card. Continue reading to learn more.

AvantCard Credit Card Features and Benefits
Powered by Mastercard, the AvantCard Credit Card brings you exciting perks designed for everyday living. For one, you get to enjoy this card without the extra expense. With NO deposit required, you can enjoy shopping and purchasing items perfect for your lifestyle. Even better, you get global coverage within your reach.
With Mastercard credit card acceptance worldwide, you can not only make regular cash withdrawals in ATMs, but you can also make transactions through POS terminals.
Another advantage you're sure to be thankful for includes the benefit of having NO hidden fees. Here, you can enjoy your purchases with NO penalties on your APR.
This transparency allows you to keep your credit in check and helps you enjoy everything the bank has to offer.
Applying for an AvantCard Credit Card
With its benefits, it comes as no surprise that many people want to get their own AvantCard Credit Card. If you are interested in the benefits it can give you, simply course your application through their online portal.
They have an online application form available onsite. All you need to do is fill out the form and you will be given a quick and transparent process.
To be eligible, you are required to be of legal age. You should also have a steady flow of independent income. Aside from these, you will also be asked for some information pertinent to your application.
These include your full name, address, income details, and your Social Security Number. Other documents you might want to prepare include employment details and salary information, which can include payslips, income statements, and tax returns.
Should your application be approved, you will be given a credit limit that's based on your creditworthiness. This can start at $1,000 depending on your credit score.
AvantCard Credit Card Fees and Charges
This credit card has an annual fee of $29 to $59. It also gives you a 23.99% to 25.99% APR on purchases and cash advances.
You should also take note that this card has a cash advance fee of 3% (with a minimum charge of $10). Should you fail to pay your dues on time, a late payment fee of up to $39 applies. However, there are no foreign transaction fees.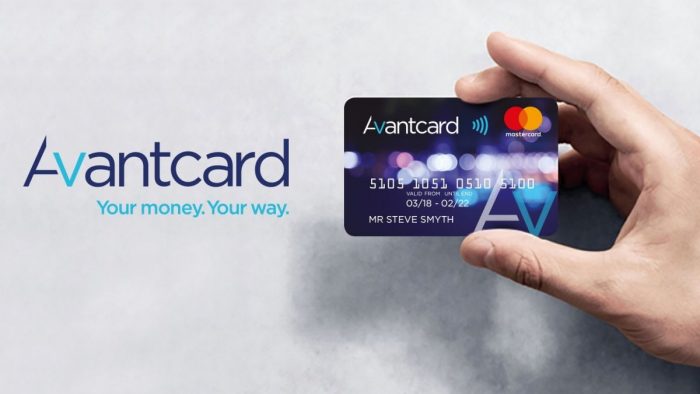 Contact Avant Bank
To contact the bank about this card, you can call 855-752-7012. You can also find their main office at 222 North LaSalle Street Suite 1700 Chicago, Illinois 60601.
Conclusion
This card from Avant offers an affordable way to maintain and use a credit card. The AvantCard Credit Card offers a banking experience in which you do not have to worry about racking up outrageous expenses.
With this card as your first option, you are on your way to a smooth and stress-free credit account ownership. If you want to get one for yourself, your best bet is to get in touch with them or visit the nearest bank.
Note: There are risks involved when applying for and using credit. Consult the bank's terms and conditions page for more information.