Looking for a low fee credit card you can use when you travel abroad? With a Royal Bank of Scotland Credit Card, you can spend overseas without worrying about the huge additional fees on top of your bill.
Whenever you're on a holiday, it's so easy to shop, dine and tour using this credit card. Withdrawing cash is also easy and instant, giving you a hassle-free experience.
Want to know more about how you can apply for this credit card? Read on to find out...
Royal Bank of Scotland Credit Card Features
The first thing that you should know is that this credit card lets you pay for items in installments. Spread the cost of your purchase over three, six or twelve months. Simply use your Royal Bank of Scotland Credit Card to pay at retail stores and have the freedom to settle the amount over the next few months. This is a whole new way of shopping and it's totally convenient when you're in need of extra cash flow.
If you constantly travel for work, you need a card that'll help you cover expenses like food, accommodation and transport. Using this credit card, you don't need to bring cash with you or go through the hassle of exchanging money into different currencies. With the Royal Bank of Scotland Credit Card, you can enjoy NO additional fees on foreign transactions, making it a convenient and low cost payment option.
Since this credit card is on the Mastercard platform, you have access to the breadth of rewards and promotions around the world that Mastercard offers. Ready to enjoy them?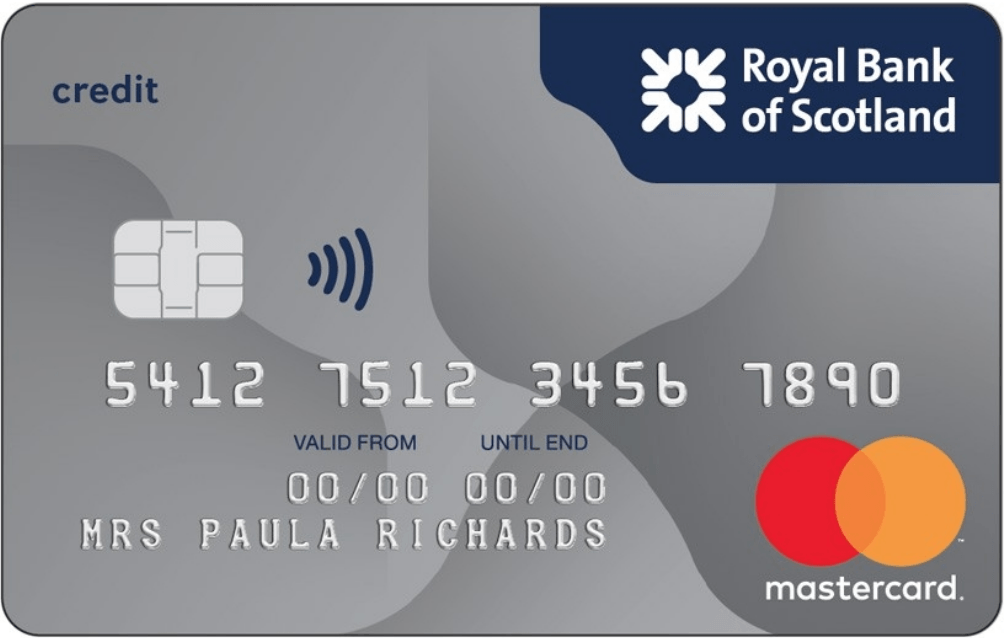 Application for Royal Bank of Scotland Credit Card
For a convenient and hassle-free application process, simply visit the Royal Bank of Scotland website and fill out the online credit card application form. It only takes around 10 minutes for you to know if you've been accepted or not.
Simply fill out the application form, provide your annual income, address details for the last three years, employment status and bank account details. Also note that you must be at least 18 years of age, a UK resident and earning at least £10,000 per year.
Regarding the credit limit, note that the bank will conduct an assessment and set an amount depending on your financial standing and ability to pay. The assumed initial amount is between £300 to £1,200 or higher.
Royal Bank of Scotland Fees and Charges
Annual Fee: £0
APR: from 9.9% (variable) with a 56 day grace period
Cash Advance Rate: from 16.9%
Late Payment Fee: £12
RBS Address & Contact Details
Address: 36 St Andrew Square, Edinburgh, United Kingdom, EH2 2YB
To get in touch with RBS, call 0370 907 0010 (or +44 1268 508018 from outside the UK).
Conclusion
Overall, you can say that the Royal Bank of Scotland Credit Card is among the best low-rate cards in the UK for travel. Get yours today and enjoy convenient back-up and exclusive perks on your local and international travels.
Note: There are risks involved when applying for and using a credit card. Please see the bank's Terms and Conditions page for more information.