Do you want to treat your partner or friend to the luxury of traveling in various destinations across the world for free? By applying for a British Airways American Express Credit Card, you can avail of 2-for-1 travel using the card's Companion Voucher. Say goodbye to solo flights by bringing one of your loved ones with you on your next global tour…
Being a major international carrier, British Airways aims to make air travel easy and efficient. This mission extends to their two credit card products. Both target frequent travelers who want to maximise the use of their cards for daily purchases and personal and business trips.
Both cards give you the privilege of online and in-store cashless shopping from merchants all over the world. Moreover, you can also obtain Avios which are rewards points that you can convert into airplane tickets. Read on to find out how you can apply for a British Airways credit card…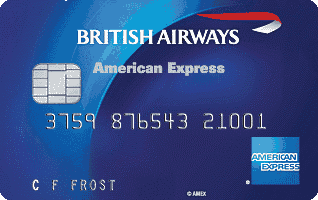 British Airways Credit Card
Depending on your financial capacity and lifestyle, each British Airways credit card has its unique set of features and advantages. Each also has a specific list of fees and interest rates. For this article, let's take a look into the basic British Airways American Express.
Unlike cards offered by many UK banks, this card has NO annual fee. You can use it for daily purchases and your local and international travels. Here are some other perks you can enjoy from being a cardholder…
British Airways American Express Perks
Firstly, you will be covered with travel accident insurance. This gives you a protection of up to £75,000 on public transport every time you purchase your ticket using the card.
Love gifts? Then this is the card for you! Upon signing up you'll be given 5,000 BONUS Avios (rewards points) as a welcome offer when you spend £1,000 in your first 3 months of having your card. Apart from this you can earn Avios on all your purchases, where you'll earn 1 point for every £1 spent. You can then redeem these Avios for flight upgrades, flight part-payment and hotel rooms.
Want more? No problem! For every approved friend you refer to the British Airways American Express card, you'll earn 4,000 BONUS Avios – up to 90,000 Avios a year!
Finally, take your friend traveling with you! With a Companion Voucher you can get 2-for-1 travel which allows you to take a friend or loved one with you in the same flight cabin when you redeem your Avios (points) for a British Airways reward flight. Note that you must spend £20,000 each membership year on the card to take advantage of this offer.
How to Apply for a British Airways Credit Card
You can apply for this credit card by filling out the online application form. As for the requirements, you will be asked to present proof of identification showing that you are over 18 years old. You should also be a permanent UK resident and have an account in ANY UK bank. You must also have a good credit history.
Once approved, your credit limit may be lower or greater than £1,200, depending on your financial capacity.
Fees and Interest Rates
Fees and charges for the British Airways American Express are as follows.
Annual Fee: £0
Annual Interest Rate: 22.9% variable depending on your credit limit
Late Payment: £12
Transaction Fee: £3 or 3% of the total amount, whichever is higher
American Express UK Address & Contact
1 John St
Brighton
BN88 1NH, UK
Contact:  0844 493 0750
Overall a British Airways credit card is ideal if you're a frequent traveler who wants to gain rewards and insurance coverage for your tours and purchases. You can apply now through American Express UK to begin enjoy these exclusive benefits.
Note: There are risks involved when applying for and using a credit card. Please see the bank's Terms and Conditions page for more information.