If you're itching to go on a beach holiday, you might want to forget about the Caribbean and head to Algarve, Portugal. With Algarve's picturesque beaches, inviting waters, and numerous golf resorts, chances are you're sure to have all kinds of fun in that Portugese sun.
Given Portugal's location as one of the major entrypoints from the Atlantic Ocean into Europe, you'll see the marinas full of boats and yachts from around the world. Algarve, Portugal doesn't just over pristine waters, you can also head inland for a tour of history. Well-preserved sites and mosaics provide you with a glimps into this ancient city's past. 
Getting an Algarve, Portugal holiday package doesn't have to be expensive or tricky. Our editors know where to look and they've compiled some tips and tricks to help you out. We've got samples of five incredible deals on Algarve, Portugal holiday packages below and tips on how you could score your very own. Keep reading below to get your lowdown.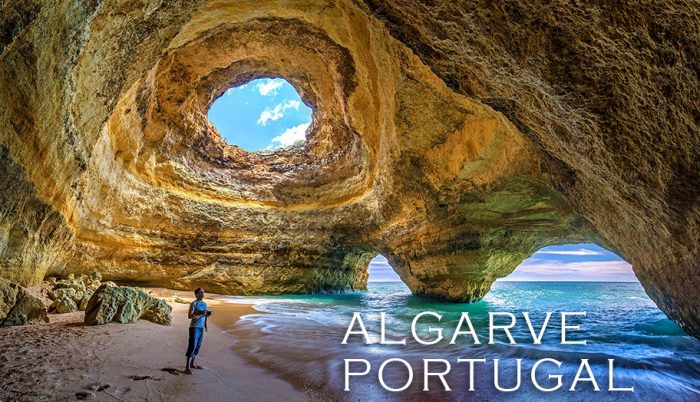 Finding Algarve, Portugal Holiday Packages
To get your hands on the best Algarve holiday deals, make sure you do extensive research on the Internet. This way, you can find activities and packages that are not only affordable, but also cater to your interests.
Below are some Algarve, Portugal holiday packages you might want to consider:
Expedia – Best of the East Tour by MTS Globe
For just £34 per person, you and your friends can enjoy a scenic tour of the best places on the eastern side of Algarve. This Expedia whole day package tour includes round trip transfers from your hotel.
With this package, you can see the delightful villages of Eastern Algarve and enjoy the breathtaking views on top of the 12-century-old castle in Tavira town. On this trip, you will also get to visit one of the oldest fishing villages in the region.
Expedia – Lagos & Sagres Half-Day Tour by MTS Globe
If you are up for a more cultural-oriented day, you will definitely like the Lagos & Sagres Half-Day Tour package. For just £18 per person, you will see the stunning locations that Western Algarve has to offer.
Here, you will witness white sandy beaches right before your very eyes. To add to this, you will also see the coastal and fishing villages of Lagos. For history buffs, you'll be happy to know that you will also visit the Antonine museum and the Church of St. Anthony. Of course, your visit won't be complete without seeing Cape St. Vincent.
Expedia – All-Inclusive Getaway
For those who want a fuss-free, all-inclusive Algarve, Portugal holiday package, you can book your stay for just £726.55! This price includes return flights, a 7-night stay in the Alpinus Hotel, and tons of activities.
Some of the activities you can add in your package are the Grotto Cruise and Dolphin-watching activity, as well as the Lagos & Sagres Half-Day Tour. You can also meet marine animals at Zoomarine Park.
Saga – West Coast Excursion
From £534 per person, you can stay at the 4-star Holiday Inn Algarve for 7 nights with a West Coast Excursion holiday package! Not to mention, this price includes return flights, direct transfers, breakfast and dinner.
With this Algarve holiday package, you can go on a tour of the West Coast, seeing both Sagres and Lagos. You will also go on a half-day tour of the Traditional Cork Route.
Leger Holidays – Splendours of the Algarve & Spanish Delights
For prices starting at £1,299, you can relax for 11 nights and experience the grandeur of Algarve. Aside from Algarve, you will also travel across Salamanca, Santander, and even make your way to Paris!
The Splendours of the Algarve & Spanish Delights package includes your hotel accommodation with breakfast, evening meals, and an overnight ferry crossing.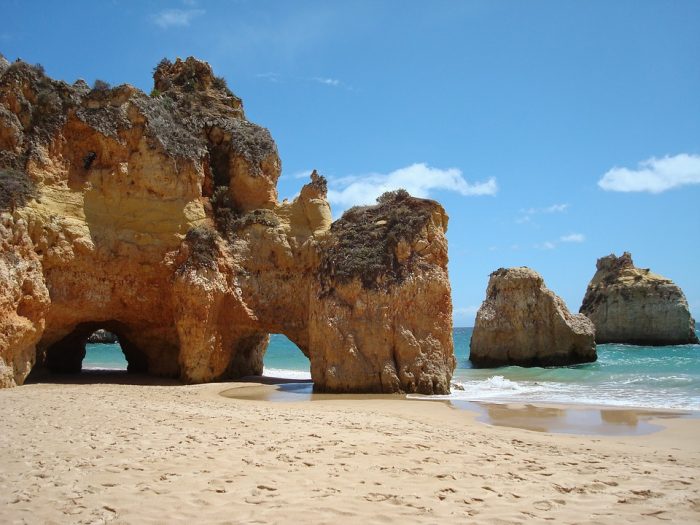 Which Algarve, Portugual holiday package is for you?
If you're ready to get away and relax in a city that is full of gorgeous beaches and aqua water, Algarvae, Portugal might just for you. You can check out some of the amazing holiday deals above, and you might just find a great Algarve Portugal holiday package that's going to make your imagination go wild.