Do you want a reliable credit card that allows you to earn rewards with every swipe? Or do you simply need a credit card that gives you a bang for your buck deal? With the Woolworths Gold Credit Card, you can have the best of both worlds.
The Woolworths Gold Credit Card is your best option when it comes to getting great deals and even better rewards. To know more about this credit card and how you can apply, read on.
Woolworths Gold Credit Card Features and Benefits
You are in for a treat with Woolworths Gold Credit Card (available in Visa). Since Woolies loves giving you your money's worth, you'll be happy to know that you will get 2% back in WRewards. This means you can get exclusive access to quarterly vouchers on all your Woolworths purchases!
Better yet, will get 0.75% back in WRewards quarterly vouchers for purchases made outside of Woolies. You can even pay for your fuel and get 1% back in WRewards! With this card in hand, you can enjoy maximum savings everywhere you go.
As part of their offerings, once you're a Woolworths credit cardholder, you will automatically be a part of your WRewards programme. Through this initiative, you will get exclusive deals and discounts, have special lower prices on goods, and other insane benefits.
Another advantage you'll love is having cash when you need it. Accepted worldwide, you can use your credit card to withdraw cash at an ATM near you. More importantly, you can make big purchases without breaking the bank. With their flexible payment terms, you can make small payments every month for R 300 or more (paid off from 6 to 60 months).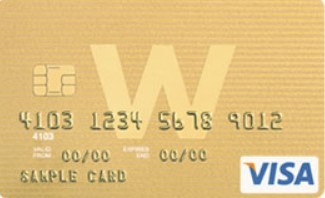 Applying for a Woolworths Gold Credit Card
Getting your hands on the Woolworths Gold Credit Card is accessible and convenient. Simply head to the Woolworths website and fill out the online submission form.
To apply, you must be at least 18 years old, have a valid RSA ID number, and earn more than R 3,000 per month.
Some of the documents you need to prepare when collecting your card include your valid South African ID, three latest payslips or the last 3 months' bank statements, and your proof of residence.
If approved, you will be given a credit limit of up to R 100,000 depending on your creditworthiness.
Woolworths Gold Credit Card Fees and Charges
To keep enjoying these benefits, you need to pay R 50.50 for the service fee. Meanwhile, a supplementary card is free of charge.
Other charges you need to bear in mind include the international currency conversion fee of 2.5% of Rand value transaction and an Absa ATM cash withdrawal fee ranging from R 7.55 to R 19.
So what are you waiting for? Get your hands on the Woolworths Gold Credit Card today. With this in your arsenal, you can finally experience unparalleled rewards and other affordable deals with every swipe. For more information, check out their website today.