Do you need a credit card with a low-interest rate and more value-added features? Get these and more with the FNB Premier Credit Card. Aside from the fact that you can use this card for your daily expenses, you can also use this card abroad for a hassle-free payment. Being equipped with this credit card can help you conquer the world, one swipe at a time.
Read on to learn more about this credit and how you can apply.
Features of the FNB Premier Credit Card
Aside from really low-interest rates, FNB stays true to its promise of secure and reliable banking. All cardholders can stay worry-free of fraudulent transactions because of the top-notch security offered. In this article, you're going to understand why applying for an FNB Premier Credit Card is worth it.
Got poor credit? You can get back up with the help of qualified and experienced bankers from FNB. Having the premier credit card gives you access to these professionals. They can help you make the most out of your money and guide you through the world of banking.
Experience luxury in any way possible using this credit card. With the FNB Premier Credit Card, you can get access to SLOW Lounge in selected international airports. Indulge in delectable snacks, refreshments, freshly-brewed coffee, spa treatments and much more, whilst waiting for your flight. Simply present your card upon entry and get comfortable for hours.
If you're a frequent traveler, you can benefit from the Comprehensive Global Travel Insurance that comes free with the FNB Premier Credit Card. With this, you can get up to R10 million coverage for medical expenses for almost 90 days, anywhere you are in the world. Moreover, you can also get up to R2.5 million coverage for personal liability.
The FNB Premier Credit Card is also powered by Visa, giving you access to great merchant discounts with selected Visa partners.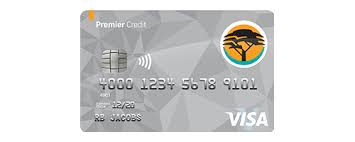 How to Apply for the FNB Premier Credit Card
To qualify as a cardholder, you need to be at least 21 years of age, a legal resident and must be earning R300,000 to R749,999 per year. Supporting documents are also required by the bank for verification purposes.
Bring with you a copy of South African ID book or card, proof of residence, copy of pay slip and three months' bank statements. You can head to FNB website for more details.
Note that FNB will determine the credit limit that will be manageable for you. It can be between R5,000 to R30,000 or higher, depending on your financial status.
Fees and Charges of the FNB Premier Credit Card
To continue using this card, there is a R71 monthly account fee. For cash advances, you are charged R65. Since the bank offers personalized interest rates, you have control over the amount. Although FNB doesn't charge any late payment fees, you still need to pay on time to prevent the added interest on top of your bill.
Order the FNB Premier Credit Card if you want to unlock new worlds and experience a boost in your lifestyle. Get access to an array of exciting features and promotions only available for FNB cardholders.