Known for it's beautiful green countryside, quaint little fishing  villages, spectacular coastline and delicious cider, Devon is an absolute must see for anyone travelling around England or looking for a summer holiday destination.
Located in the Southwest of England, directly above Cornwall, the 6,700 square kilometre county boasts some of England's best weather and offers a very pleasant lifestyle. We took some time after our adventure in Bristol to explore the Southwest coastline and show you these 5 incredible places to see in Devon. We strongly encourage you to stop by at all of these!
1. Beer, Devon
The small fishing village of Beer is located in Lyme Bay, on the 95-mile long Jurassic Coast in Devon. This is England's first natural World Heritage Site and forms part of the South West Coastal Path.
Home to a number of beautiful old thatched roof cottages and stone buildings, the village is a must see for anyone travelling through Devon looking for some history in a picturesque setting.
You can't go to Devon without trying a Devonshire Cream Tea so be sure to stop by The Captains Cottage mid morning or afternoon for a tasty delight!
The beach is only a short walk away, located at the end of the village and it is the perfect spot for a hot summer's day. Lined with colourful striped deck chairs, fishing boats and kayaks, it's calling you to come and play!
This is by far one of the loveliest villages I have seen on my travels so far and definitely one of the top places to see in Devon.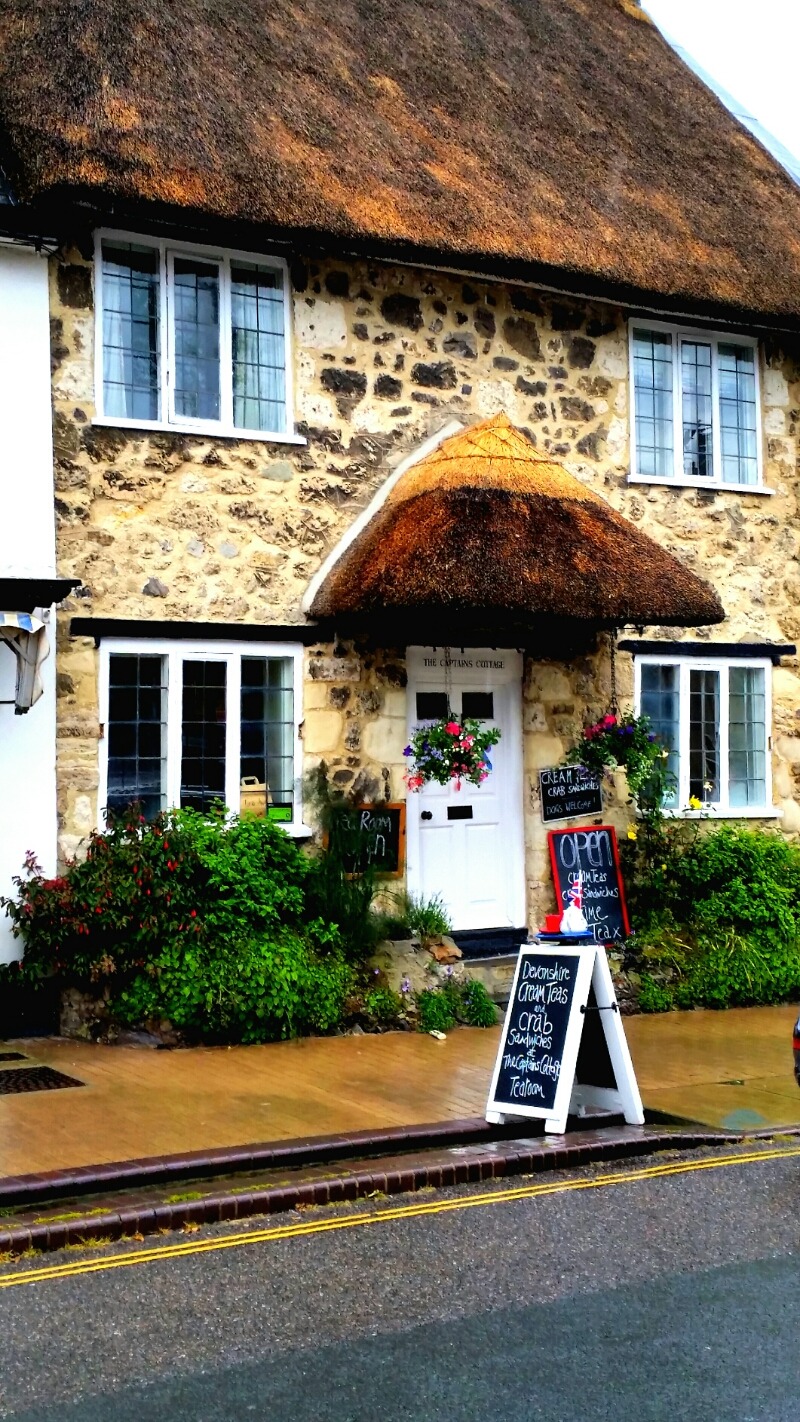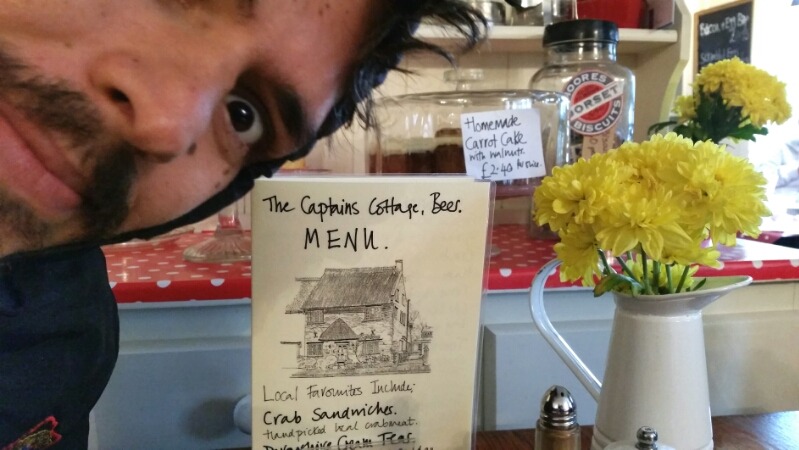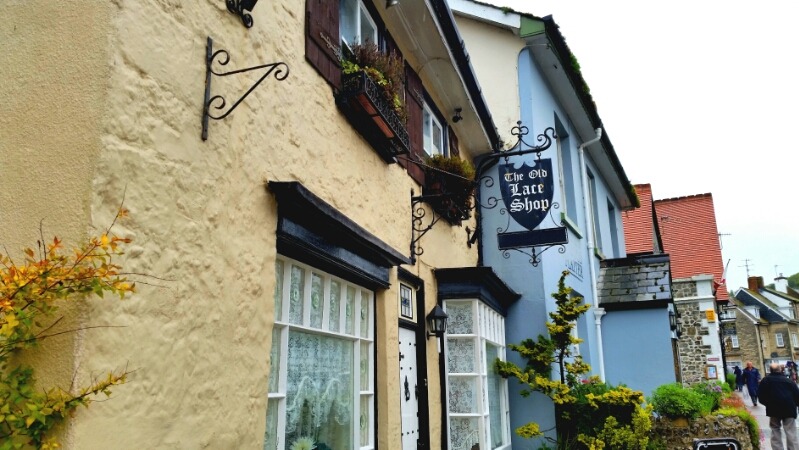 2. Lyme Regis
Although Lyme Regis is not technically within the Devon border, it's only a few minutes drive from Beer into Dorset and well worth a visit.
Another seaside fishing village located on the Jurassic coastline, Lyme Regis is lined with many little independent shops ranging from fudge and sweet shops to antique stores. At the end of the street is the pebble stone beach and to the left you can take a walk up the Museum steps for a better view of the coastline.
Either park your car towards the top of the road leading into town or down the end, next to the sea and take a wander.
There are many interesting little shops to see, pubs to taste some local beers and ciders, nooks and crannies to explore and on a nice day, a whole beach to take advantage of. A popular little town, we recommend getting there early to secure a close park!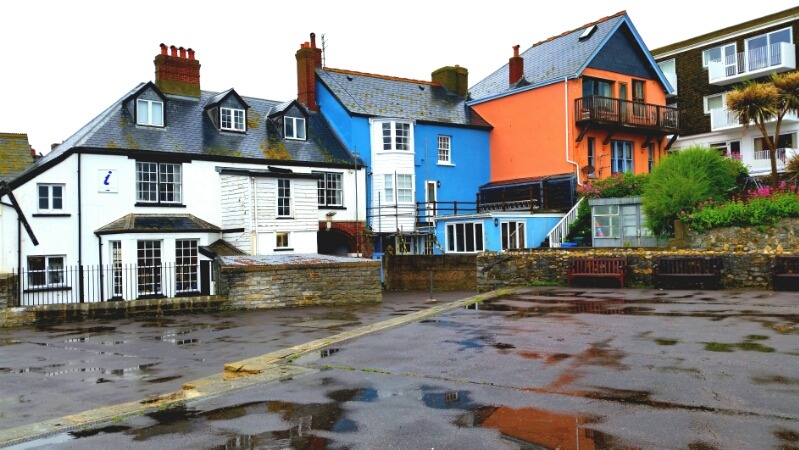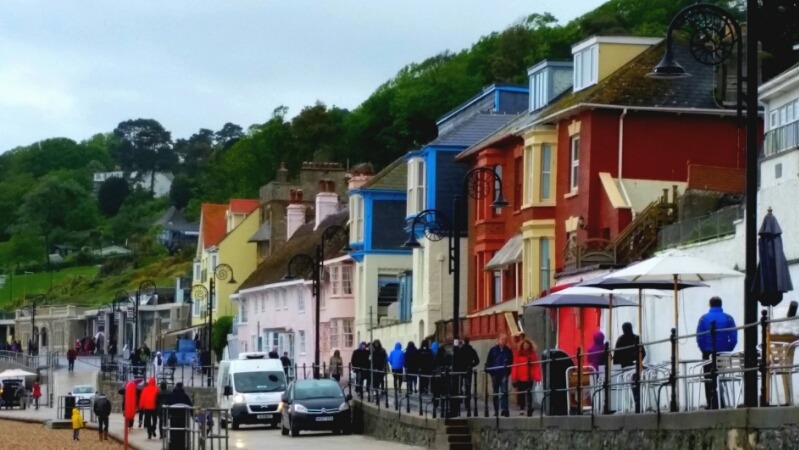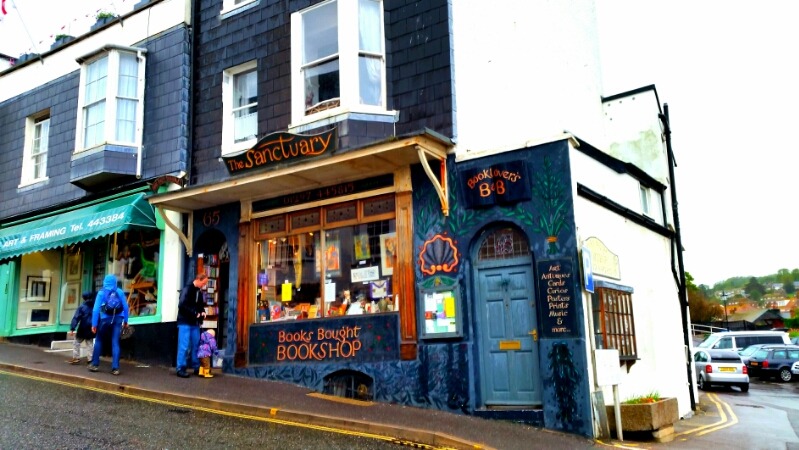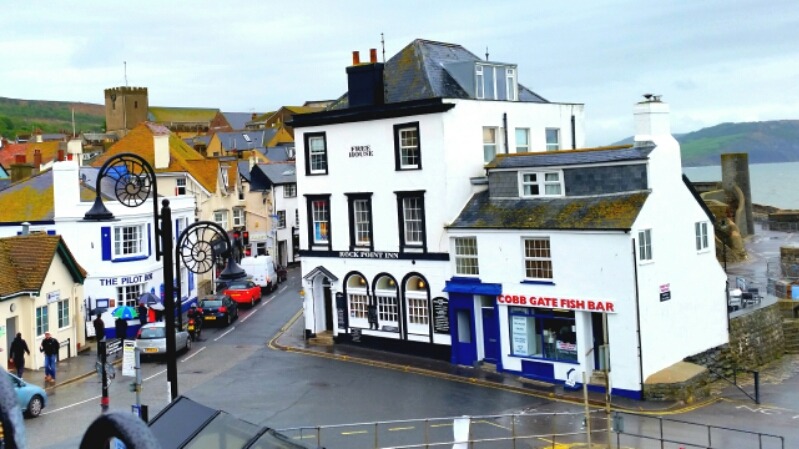 3. Dartmouth, Devon
The beautiful coastal town of Dartmouth towards the South of Devon and is also another very popular fishing village.
Filled with a number of small and unique independent shops, old fashioned pubs and quirky buildings, quaint beauty radiates here. Layers of coloured rooftops, brightly painted terraced homes, teeny tiny roads and lanes, a small central boat harbour and the surrounding clear blue ocean just accentuate what this town has to offer.
Upon arrival, drive until you reach the river and you will find roadside parking running parallel to the river and village on the other side of the road. We recommend paying for 2-3 hours if you want to enjoy some lunch and a wander around the village and harbour.
There are many cafés and pubs offering everything from take-away fish and chips to eat along aside the river to a good roast dinner.
Afterwards, we recommend walking your lunch off along the river through to Bayards Cove Fort and beyond to the castle where you'll be able to take some great photographs.
Lastly, finish up with a wander through the little lanes of the town centre and make sure you stop for some fudge or icecream along the way!
If you are looking for beautiful places to see in Devon, don't miss Dartmouth!
[WATCH] Some footage taken at Bayards Cove Fort, Dartmouth
[WATCH] This is Dartmouth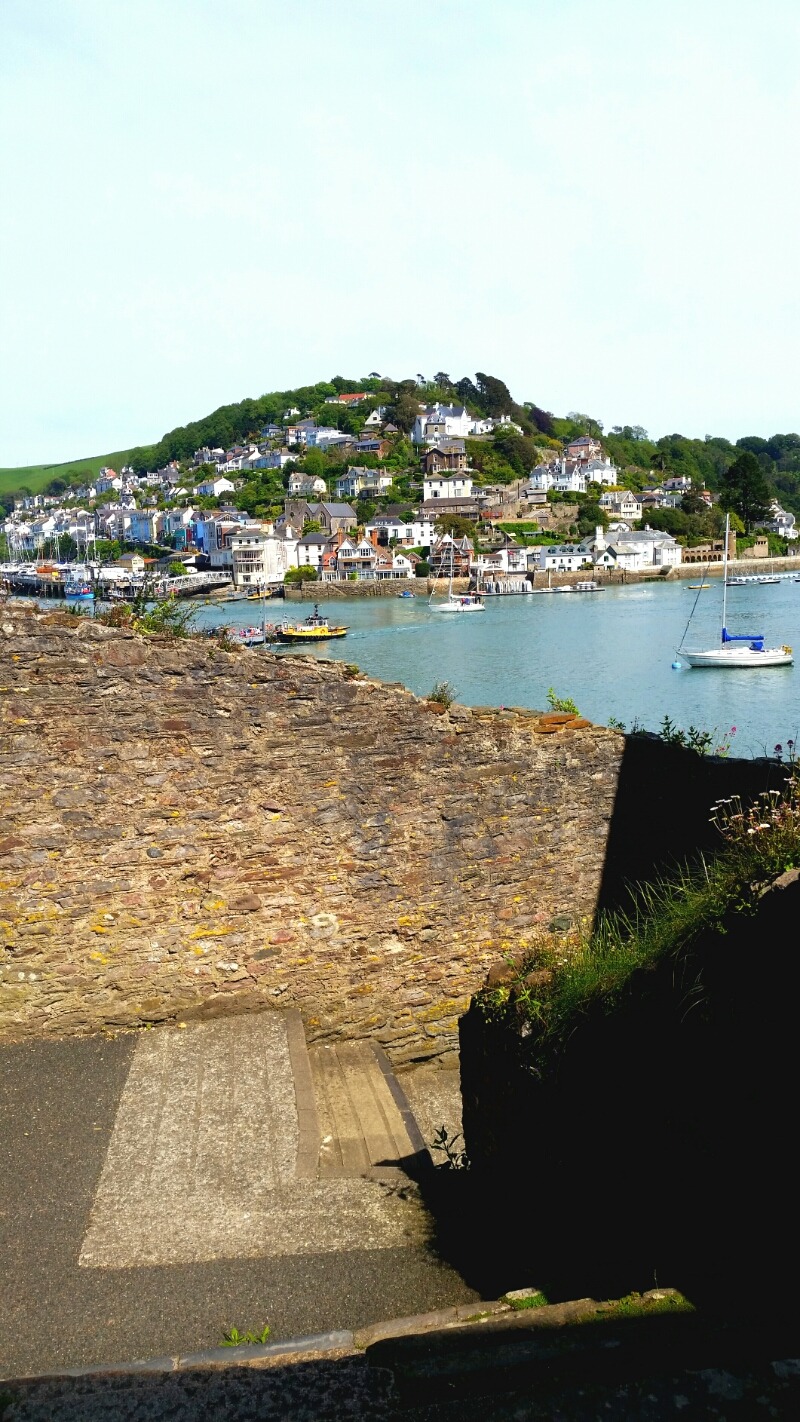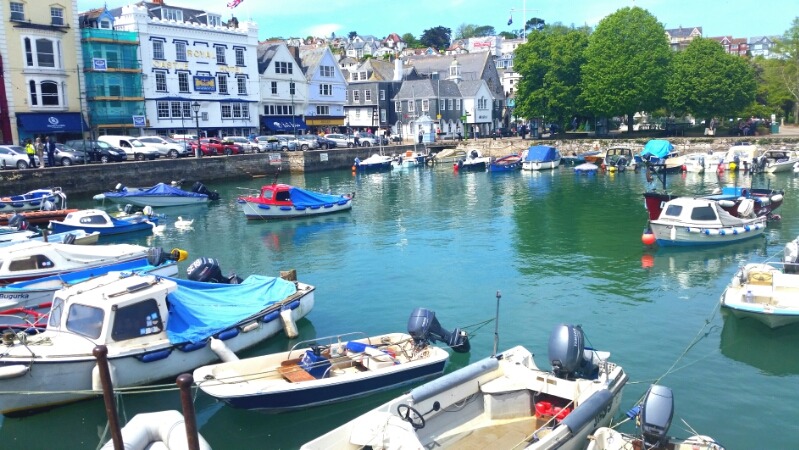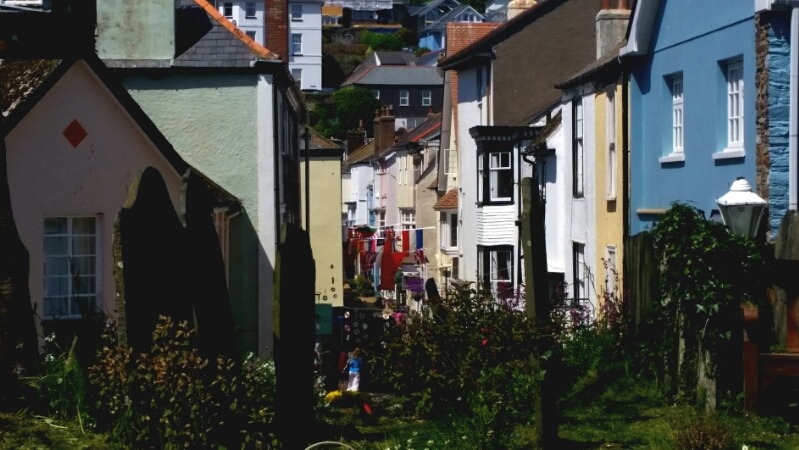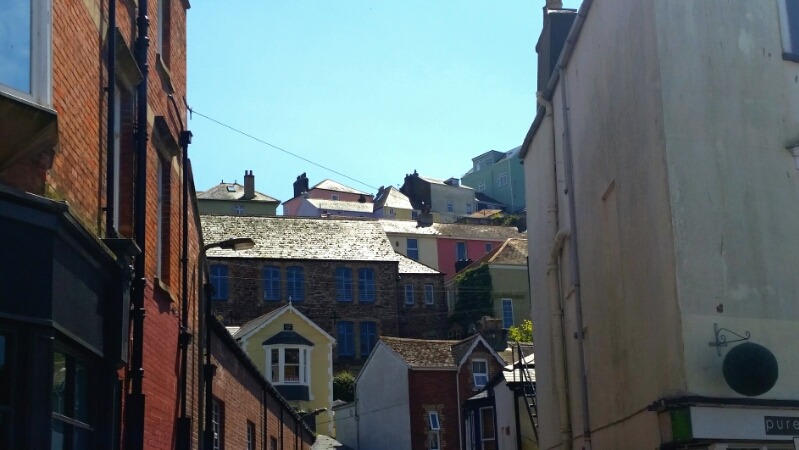 ---
---
4. Babbacombe
Located in the Torbay region of Devon, on the Eastern coastline, Babbacombe is a lovely place to visit for it's great walking routes, spectacular views and small pebble stone beach.
We recommend parking in the nearby car park up the top and taking a stroll across the clifftop green, Babbacombe Downs. From the Downs on a clear day you will see out to Babbacombe Beach, Oddicombe Beach and all the way across to Dorset, with Teignmouth and Dawlish along the way.
The Babbacombe cliff railway has been running for years and continues to take visitors from the top of the cliff down to Oddicombe Beach. Unfortunately, Oddicombe Beach was recently damaged in heavy storms and a landslide above which has put a hault on nearly all tourism there at the moment. Nonetheless, it is a beautiful area and worth a look.
Babbacombe Beach sits at the bottom of a very steep, narrow and windy road. Although it may be better to leave the car parked where it is and walk down, you won't be disappointed when you arrive.
A smaller, more private pebble stone cove, Babbacombe Beach is beautiful in the warmer months with crystal clear water and space to move, unlike many other beaches which become packed like sardines during the summer.
This is one of my all time favourite places to see in Devon. Just look at that view!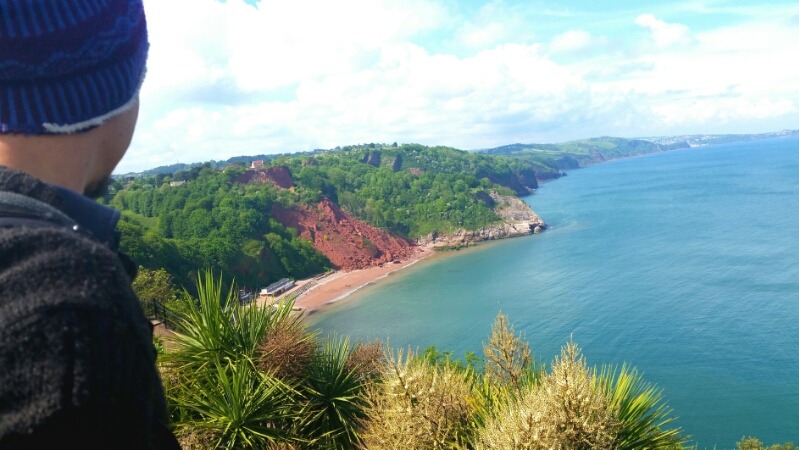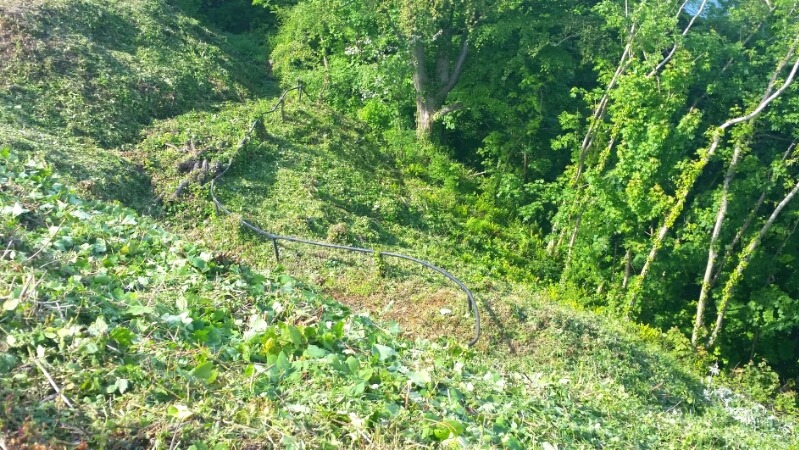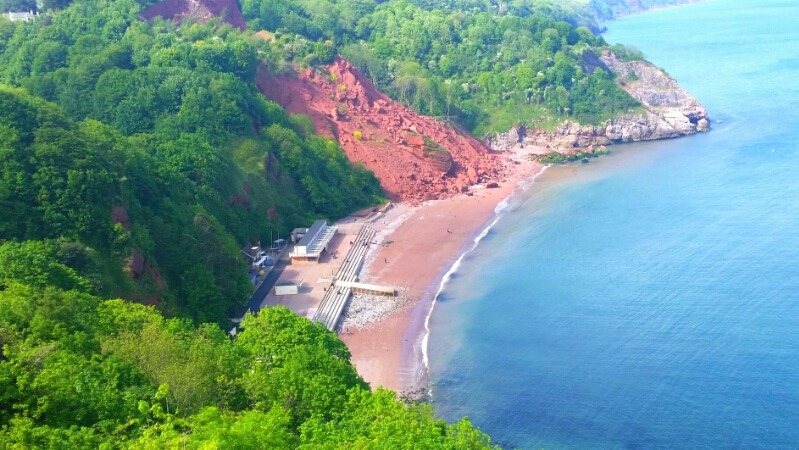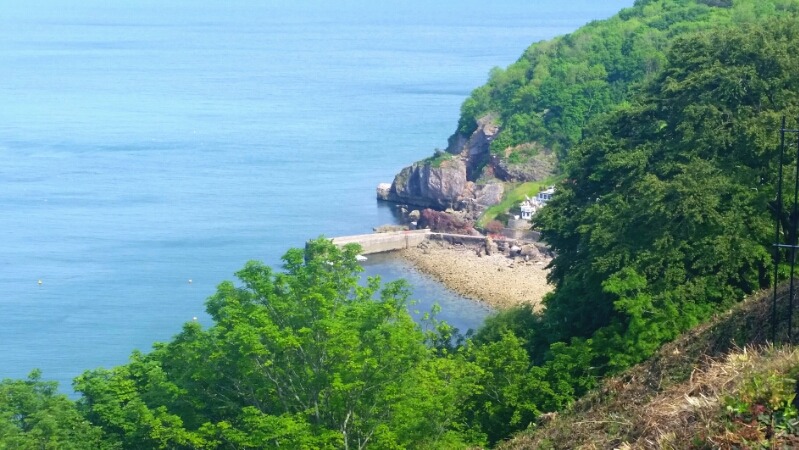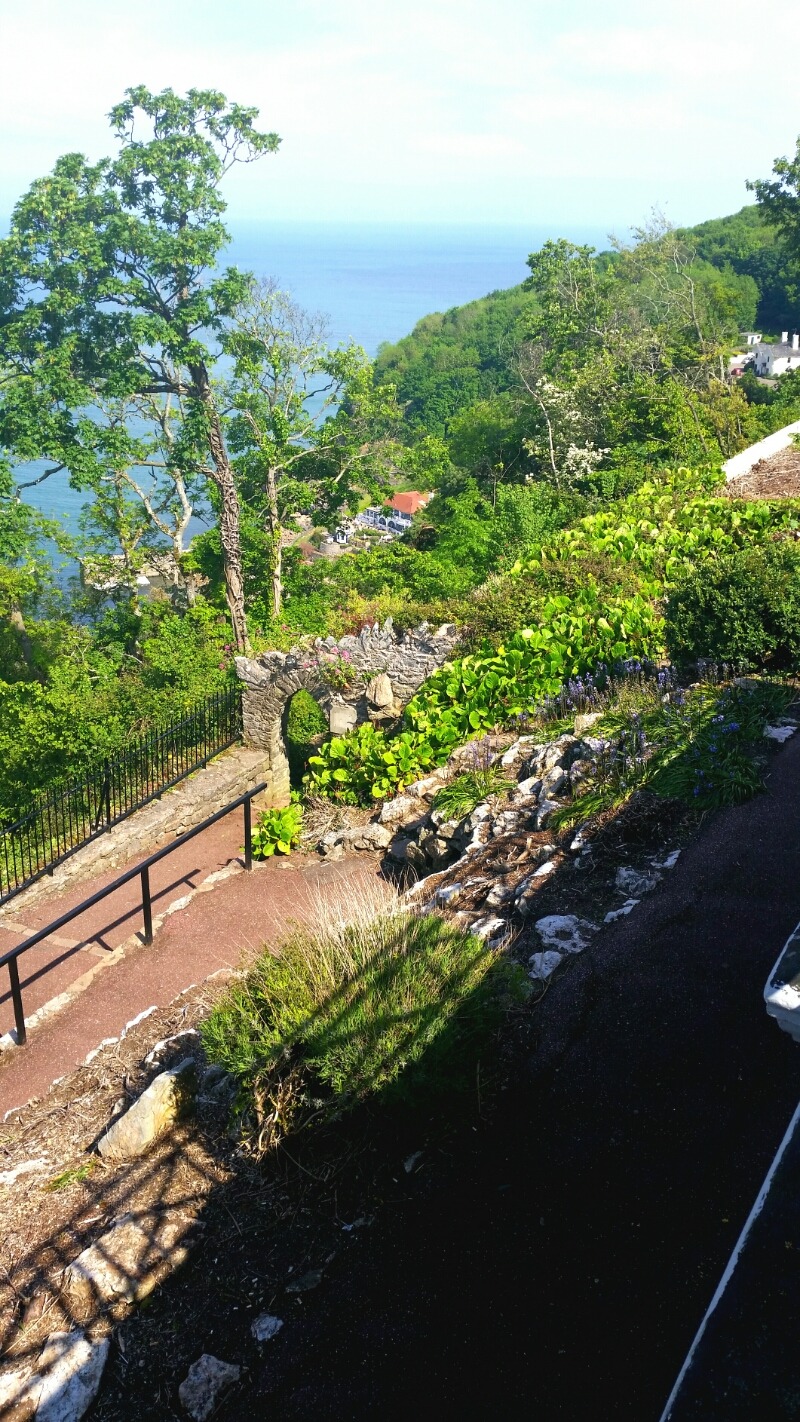 5. Haytor & Widecombe, Dartmoor
Dartmoor National Park is a large area of moorland located inland Devon and is home to a number of tiny country villages that now attract a lot of tourism.
During the cold months Dartmoor becomes a winter wonderland as snow begins to fall, windows and doors close and fireplaces are lit, sending that all so familiar smokey scent throughout the villages.
If you head towards Haytor Rock, you will find a large car park offering free parking located at the bottom. Prepare for wind and rain and dress warm! Wearing appropriate footwear, take a stroll up to the top where you will encounter wild Dartmoor ponies, cows and sheep along the way.
When you get to the top, you'll experience spectacular views across the countryside and the many small towns of Devon. If you're feeling eager, climb the rock and catch a glimpse from another angle. Haytor Rock is a popular winter spot and one of the top places to seein Devon for a unique, adventurous experience. Put it on your list!
[WATCH] Woops, we brought the wind and rain to the top of Haytor with us!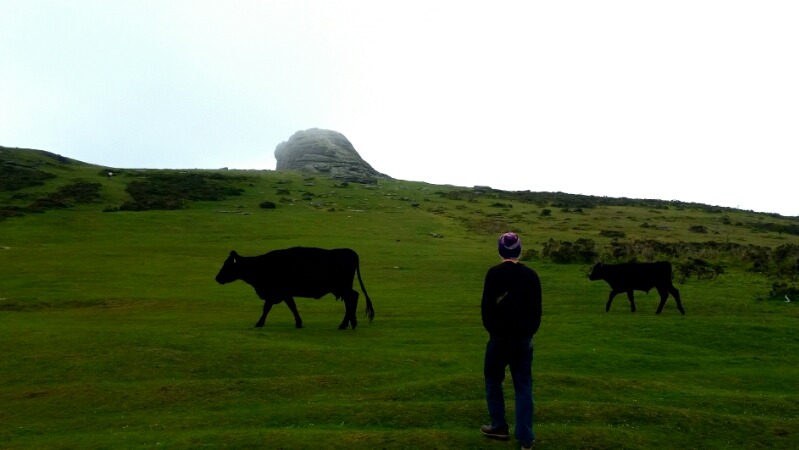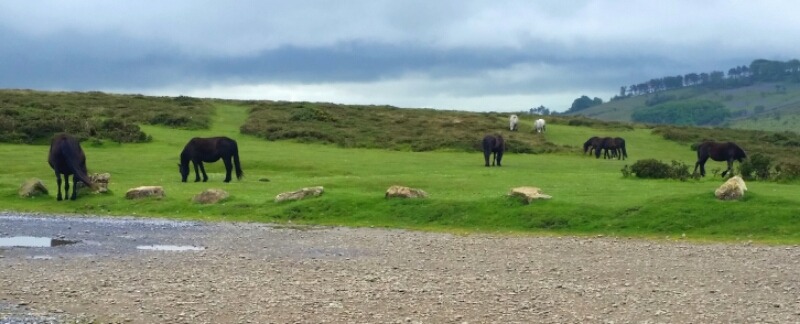 After getting blown around on top of Haytor Rock, it is a good idea to head back down the road to the small and historic village of Widecombe. If you are a lover of history or you enjoy exploring quaint little villages then Widecombe is somewhere you must visit!
Whether it's sunny, raining or snowing this village somehow manages to remain beautiful in any case. Check into The Old Inn for a delicious and hearty lunch in a 14th Century stone pub and warm up next to the fireplace.
You can then take a walk across the road to the old St Pancras Church and have a wander through the graveyard where some gravestones are so old, they are purely covered in moss. The floral display there is worth a visit in itself.
[WATCH] Exploring the graveyard of St Pancras Church, Widecombe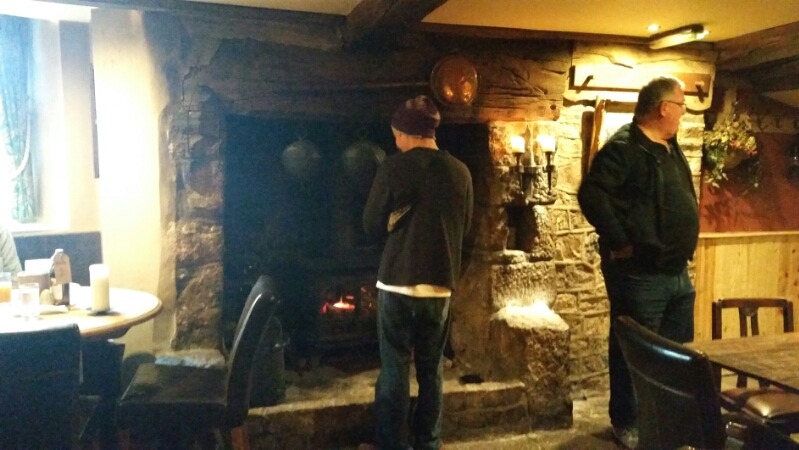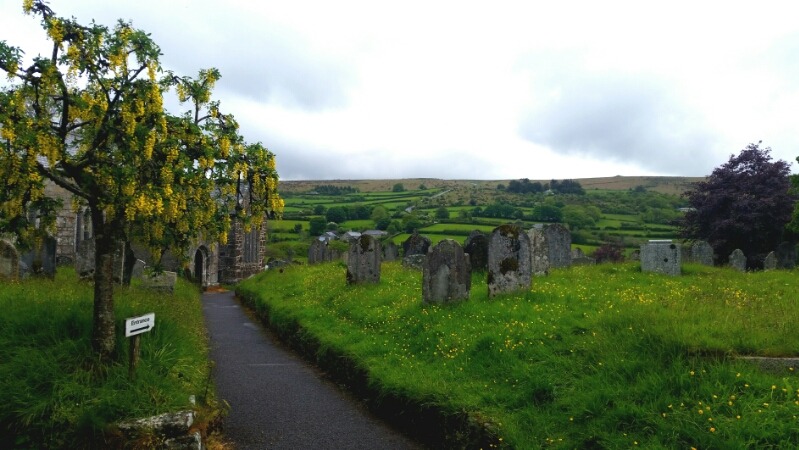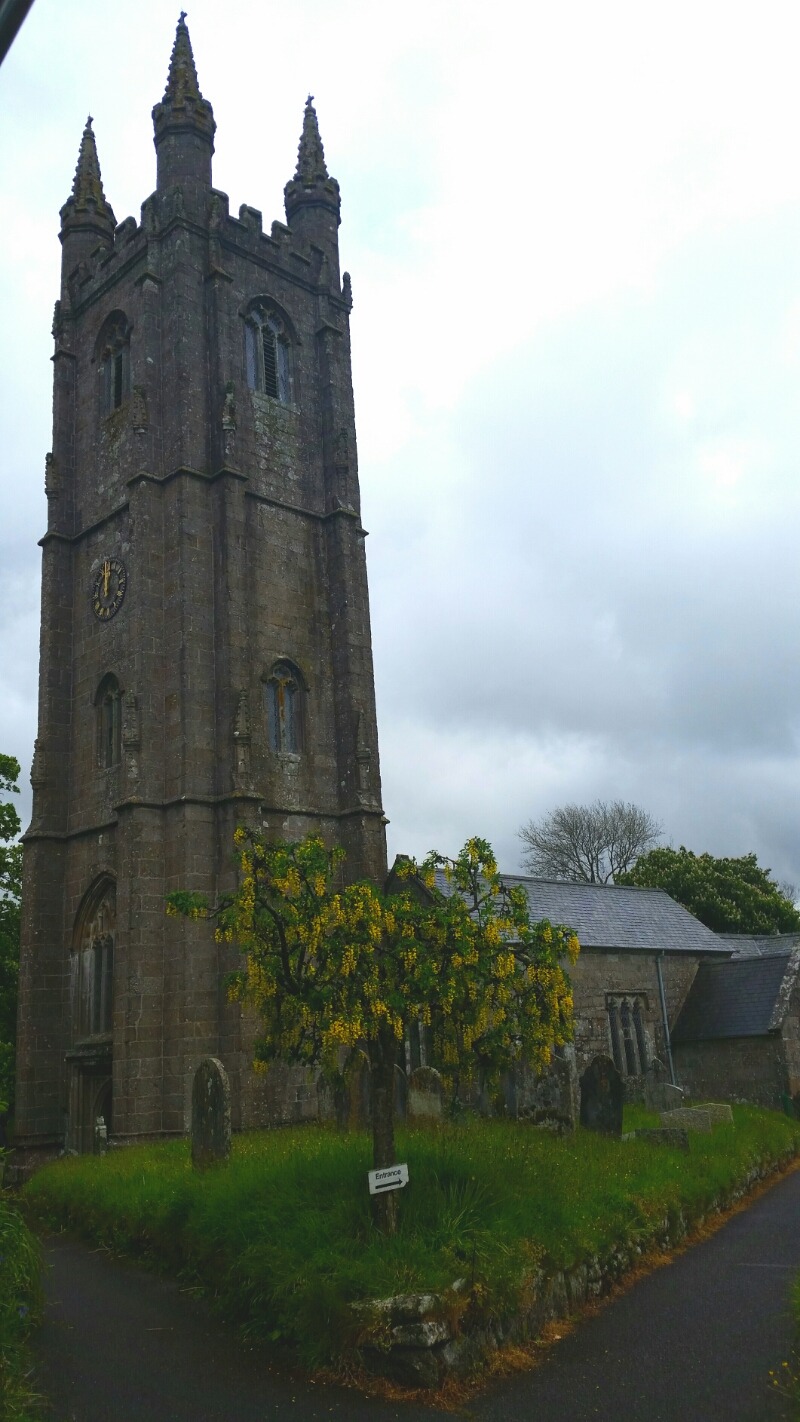 There you have it, our top 5 favourite places to see in Devon for a unique, memorable experience. In order to reach all of these different towns we recommend hiring a car as they are all quite spread out. Also, the advantage of this is that you are free to wander as your heart desires! Who knows, you might even end up finding some even lovelier places in Devon we don't know about!
Have you been to Devon? What towns would you add to this list? Comment at the bottom of this page!