Looking for a state-of-the-art low fee credit card that you can effectively use both within Pakistan and worldwide?
Want a credit card that offers features like flexible repayment, Buy Now Pay Later, and exclusive perks like free airport lounge access? Well, you can stop searching because an Allied Bank Credit Card is the perfect match for you.
So what are you waiting for? Let's discover how you can apply for a credit card from Allied Bank.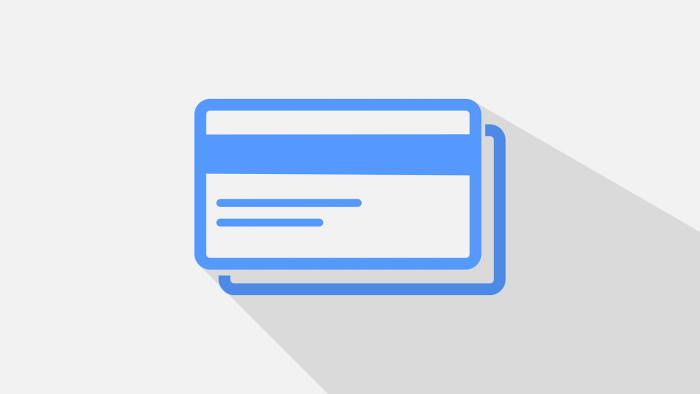 Allied Bank Credit Card
You're about to enter into a world full of advantages, privileges, savings, and much more! Allied Bank offers 2 main credit cards for your convenience. These include The Allied Visa Platinum Credit Card and the Allied Visa Gold Credit Card.
They also have a range of debit and pre-paid cards for online use. Your card choice will depend on your lifestyle, income, and budget.
There are a few things to keep in mind before requesting a credit card. After a lot of research, we have gathered the right information for you. Now learn about the exact benefits an Allied Bank Credit Card can offer you. To make it simpler, let's focus on the Allied Visa Gold Credit Card.
Allied Bank Credit Card Benefits & Features
Firstly, you get to enjoy the lowest service charge in the financial market. This allows you to use your credit card at your favorite places and save money where it counts!
Secondly, the Allied Bank Visa Gold Credit Card is a chip-enabled contactless card, designed to enhance the security of your credit card against fraud. It also provides a lot more convenience while shopping in a contactless environment when you can just tap 'n' go!
Thirdly, your credit card is ready to use locally, internationally, and online, so there really are no boundaries when it comes to where you can spend!
And then the best perk… When you travel, you'll get complimentary airport lounge access at Quaid-e-Azam International Airport, Karachi, and enjoy a range of complimentary features, such as TV's, charging facilities, WiFi, and a wide assortment of snacks, beverages, and fresh fruits.
Allied Bank Credit Card – How to Request
In order to apply for an Allied Bank Credit Card, you must first become a customer by opening and maintaining a bank account. You can start this process by filling out the online form on the Allied Bank website.
To open a bank account you will also need to supply the required supporting documents which may include proof of ID and proof of income. Proof of income can be shown through a copy of your Service Card/Salary Slip and a Certificate from your Employer.
Once you have maintained a bank account with Allied Bank for a little while, you can go into your nearest branch and request a credit card. There will be another application process and you may have to provide documents again.
To be eligible for an Allied Bank Credit Card you must meet the following criteria.
Be at least 18 years
Have a verified source of income
Live at a valid address
If your credit card application is approved, your credit limit will be determined based on your income and creditworthiness. This could be anywhere from Rs. 50,000 to Rs. 500,000.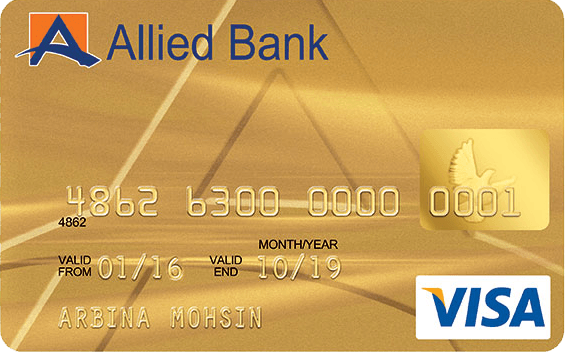 Allied Bank Credit Card Fees and Rates
With the credit card benefits also come the charges, which are always important to know the about. For the Allied Visa Gold Credit Card, these include the following, though this is not a comprehensive list.
Annual Fee: Rs. 2000
Supplementary card fee: Rs. 500
Annual fee waiver with minimum spending of PKR 25,000
Interest rate: APR (Annual Percentage Rate) 28% on retail expenses and cash advance
Balance transfer APR: 20%
Cash advance fee and retail fee: 2.33%
Zero conversion fees
Zero chip fees
Bank Contact Info and Address
You can contact Allied Bank by calling 111-225-225.
Their head address is located at Allied Bank Limited, 4th Floor, Plot No. 74, Sheet GK-7, M.W. Tower, M.A. Jinnah Road, Karachi, Pakistan.
Conclusion
Overall, the Allied Bank Credit Card is a great choice if you're looking for a low interest credit card that allows you to safely shop worldwide and receive added perks.
Note: There are risks involved when applying for and using a credit card. Please see the bank's Terms and Conditions page for more information.